A Word From Jen…Flooring & The NEW Lincoln Model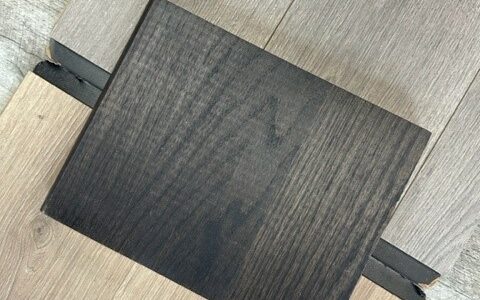 I've recently started a feature in our weekly newsletter called, "A Word From Jen…", which is a short touch point we will post each week to keep you informed about what's happening around NDI, and even in my own house. Here we go! __________________________________________________________________
Adam & I met with our flooring company about some new and exciting selections coming to the NDI Design Studio. I absolutely love this laminate floor which looks absolutely gorgeous installed. And look how pretty it looks next to this wood stain (that could be used for the oak stairs and rails). The contrast is perfection!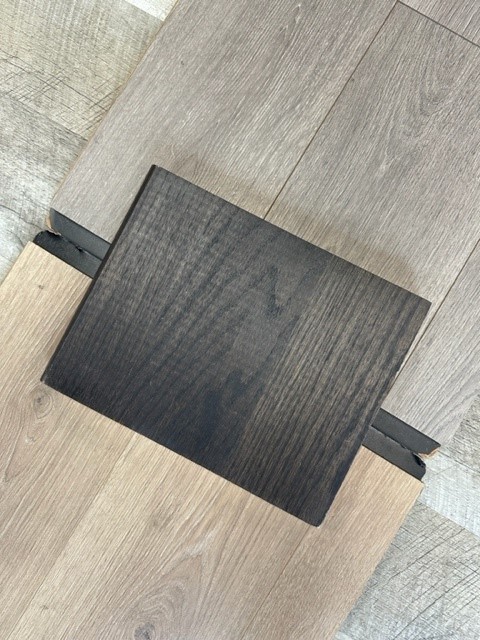 Laminate "wood" floors have been around for a long time, and have gained in popularity in our market over the last few years. Clients love it because they can get wider planks, tons of colors to choose from, and the floors hold up to heavy traffic, even kids & pets! If I was building my home today, I would 100% choose this flooring.
We also looked at a bunch of tile. This line comes in all sorts of shapes and colors, all coordinating together so you can color match or choose a contrasting color for a pop!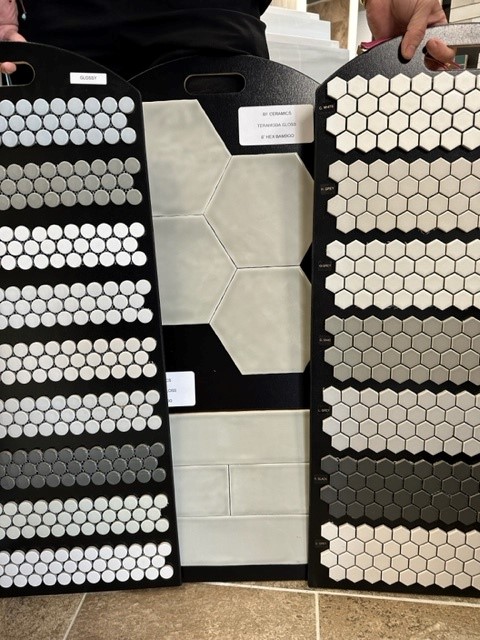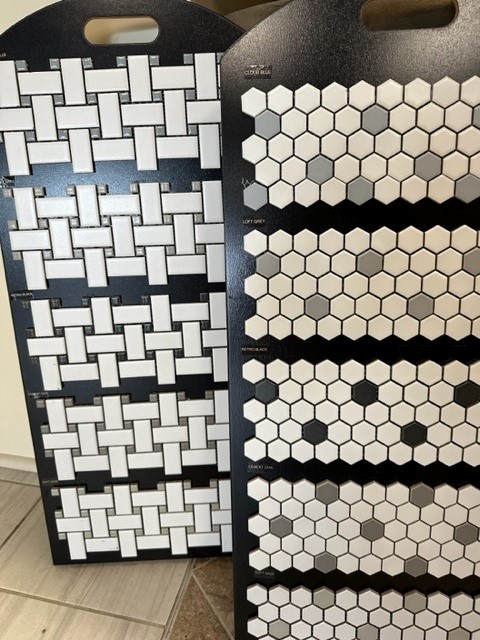 And take a look at these accent tiles…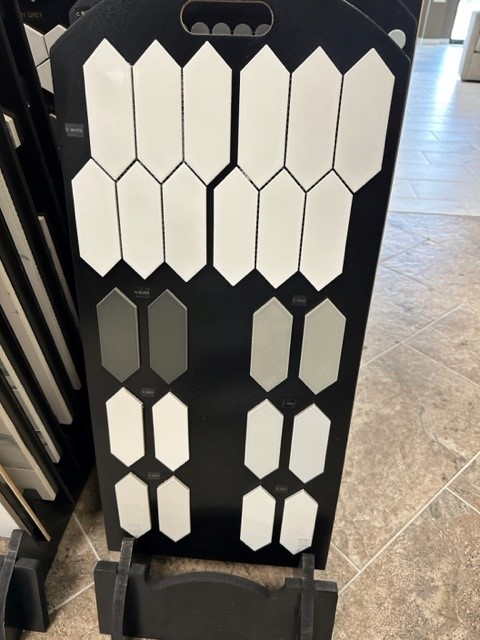 The shape of this tile is called a picket and looks so cool installed. I WILL be using this somewhere in our next spec home! Another trend we see is jewel toned tile – so pretty!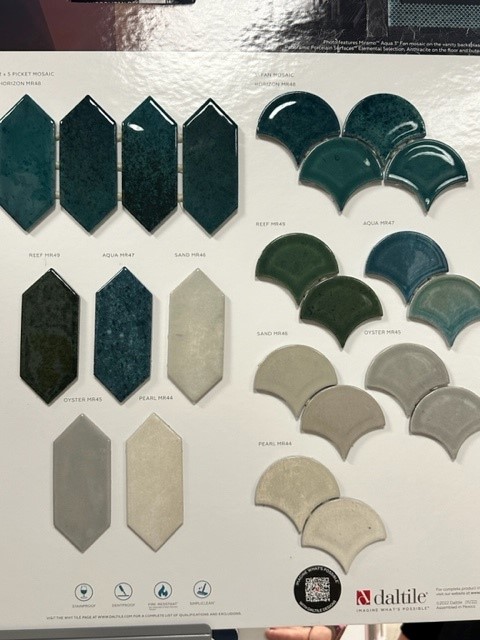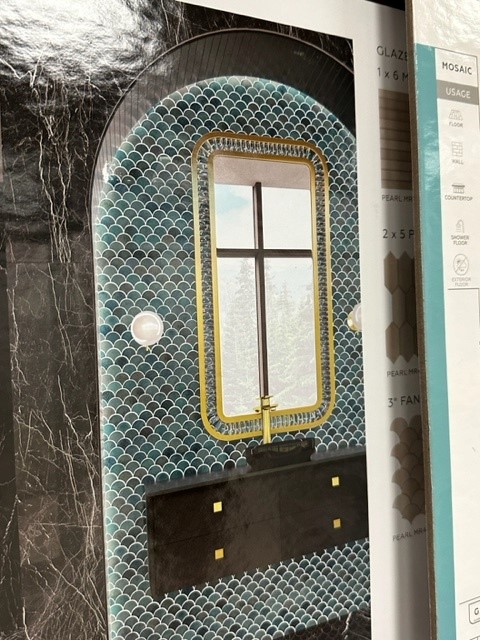 Can't wait to show you more!
The NEW Lincoln Model will be released in the next few weeks. I think you are going to love it – think Clarendon Model, but 30′ wide with a modern twist. Stay tuned!
Thanks for stopping by my blog today. I hope you have an awesome weekend!
Dream. Build. Dream.