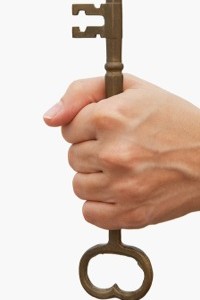 Are you interested in building an investment property? NDI provides a full range of services for Investors seeking to build a home on spec for immediate resale.
Features and Benefits:
NDI's Investor Program is designed to provide you with resources and guidance in purchasing land and constructing a home that will be a revenue-generating asset you can turn for a profit.
In real estate it's all about Location…Location…Location….
Our full service program also includes:
Site development & Site management
Model selection & design options
Quality Construction inside and out
Transferable builder backed warranty
Staging and Marketing for sale
Selling your investment property
Enjoy the many benefits of NDI's investor program.
Investment turnaround speed

 – our building practices and reliable timeline ensure you see results quickly

Experienced building professionals

 – support you in choosing the right lot, house type, features and options to attract your buyer

Value and savings

 – long standing relationships with our financial, building and warranty partners allow us to provide you with the highest level of service and pass savings on to you.

In partnership with you

 we help you work within your budget to maximize your profit potential.
Lending for investor projects can be difficult to obtain, but we have partnered with a local bank that believes in the investor builder.  For more information contact:
Investor Client Testimonials:
"I have used NDI for four investment projects. Each of these projects has been successful! I have close relatives in the new construction business but I will continue to use NDI again and again because of their quality and speed of delivery. I recommend them whenever I get a chance to talk about them!"
Tom X.,
NDI Investor Builder Since 2002
---
"I have just completed my 4th investment project with NDI. As an investor, timing is everything and while you can't always control every aspect of the process, NDI has done a great job delivering each of my projects in a timely manner. In fact, I am currently planning my next project with NDI. If you'd like to hear more about my NDI experience, I'm happy to do so."
Carroll M.,
NDI Investor Builder Since 2009
---
"Overall, NDI is quick and efficient and builds a good home."
Josh M.
NDI Investor Builder Since 2012
---
"I wanted to express my extreme satisfaction with the quality of the homes at 3155 and 3159 Woodland Lane. These homes exceeded my expectations and present beautifully. Thank you both for addressing all my concerns and delivering a high quality product. I look forward to the next investment, hopefully soon!."
Damon L.
NDI Investor Builder
---