5 Tips For Making Secondary Bathroom Selections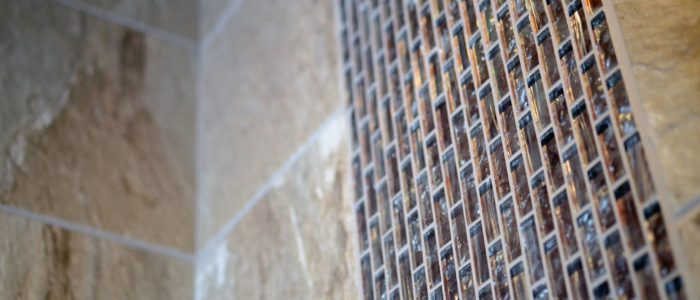 If you are building a custom home, you will eventually go through the color selection process, where you will choose the colors and design elements for your home. For some clients, this is a very exciting time. It is something they can touch and feel and create. For others, it's a stressful point in the process. So many decisions to make!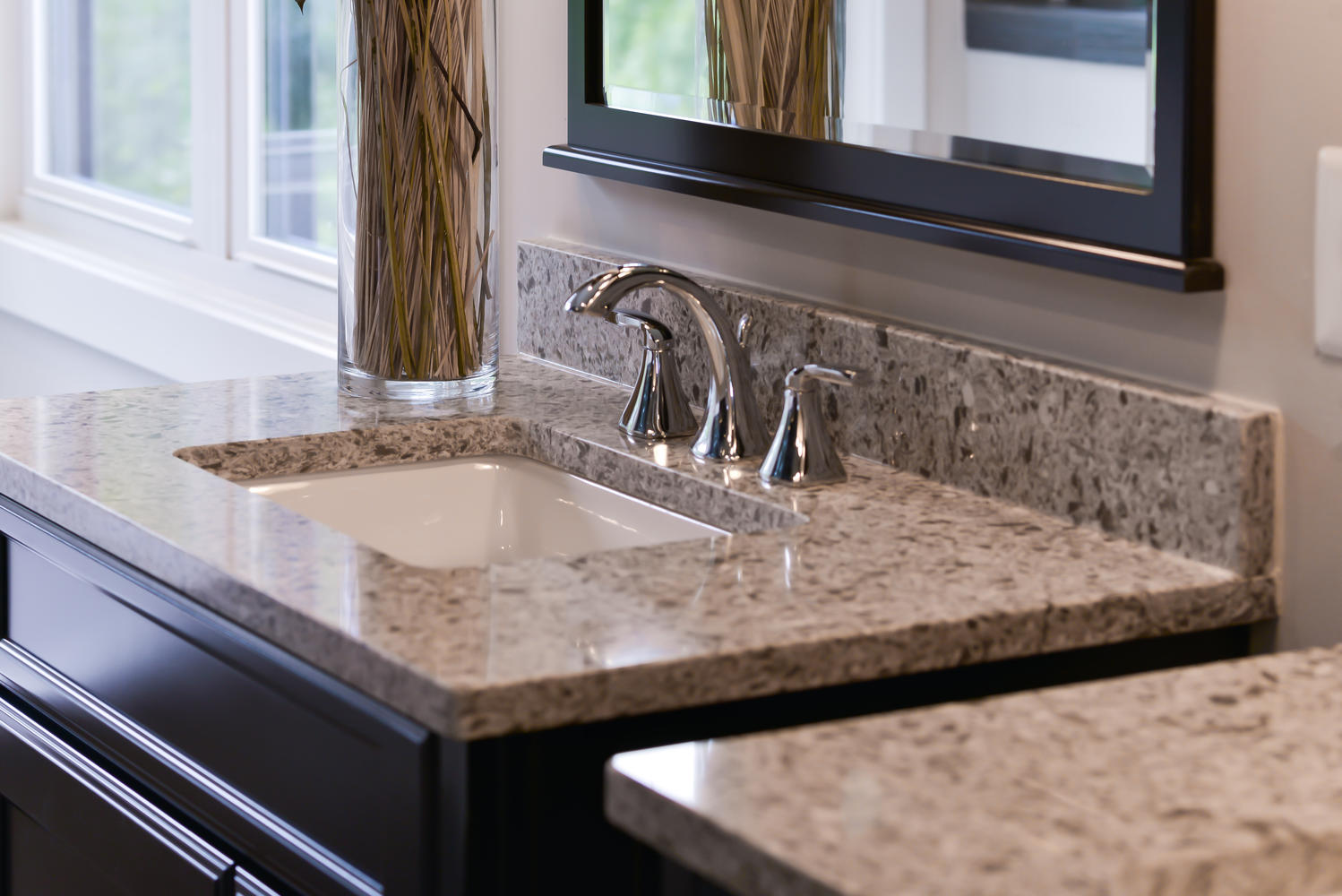 When I do selections for our spec homes, one of the most difficult areas is when I get to the secondary bathrooms. It is difficult for me because I want to show exciting and fun combinations but stressful because it can be overwhelming. In the last 3 spec homes we've built, each home has had 5 secondary bathrooms. Good golly, that's a lot.
But don't worry friends, I've got you covered with my 5 Tips For Making Secondary Bathroom Selections!
TIP #1: EACH BATHROOM DOESN'T NEED TO LOOK COMPLETELY DIFFERENT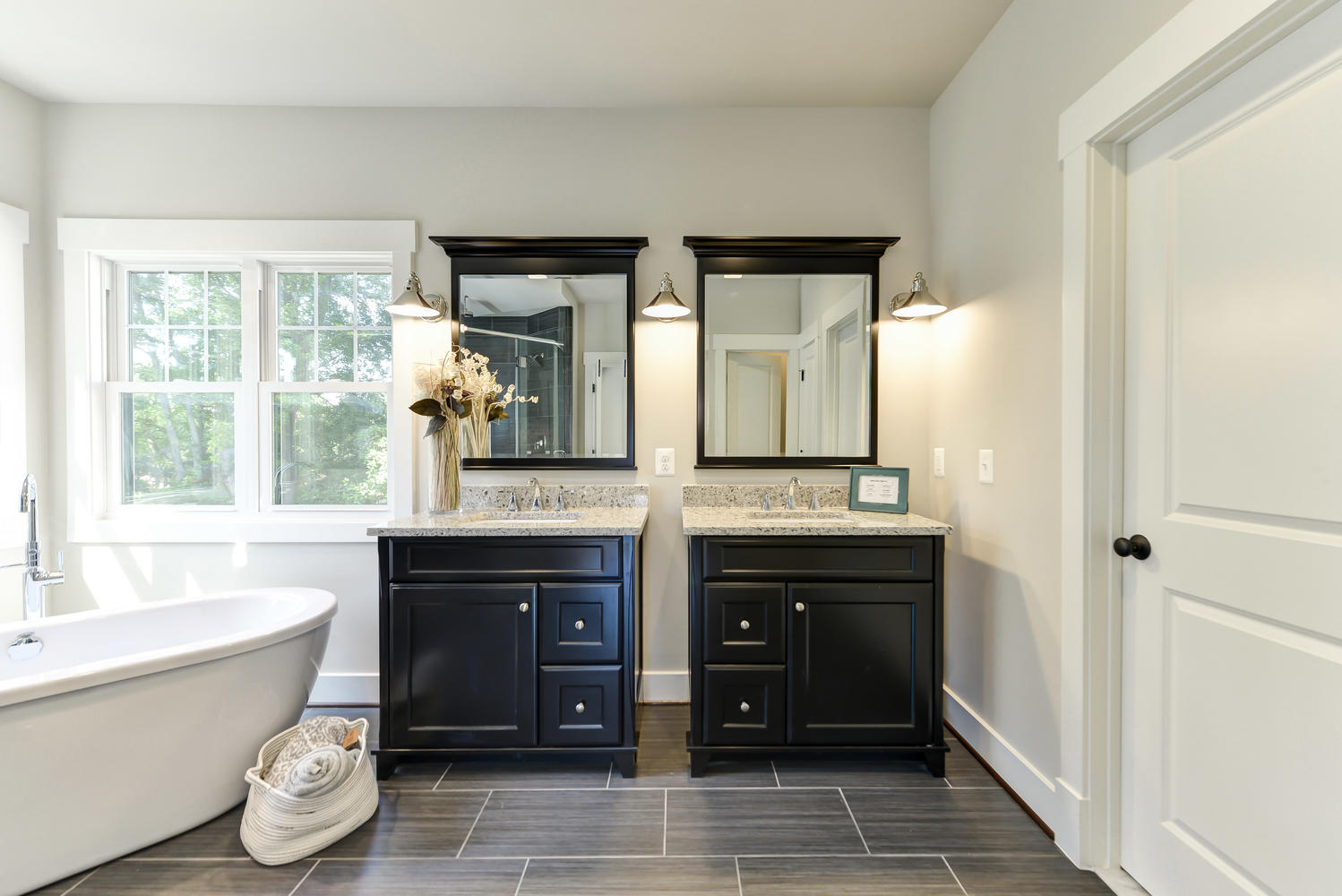 Let's get this tip out there right away. Just because you have multiple bathrooms, doesn't mean they all have to be uniquely designed. If you love white subway tile for the shower/tub surround, go for it in all of your bathrooms. Like the look of wood tile flooring, put that in each bathroom and switch up the look by using different colors. There is nothing wrong with having a consistent design theme throughout the house!
TIP #2: PAINTED VANITY CABINETS ADD INTEREST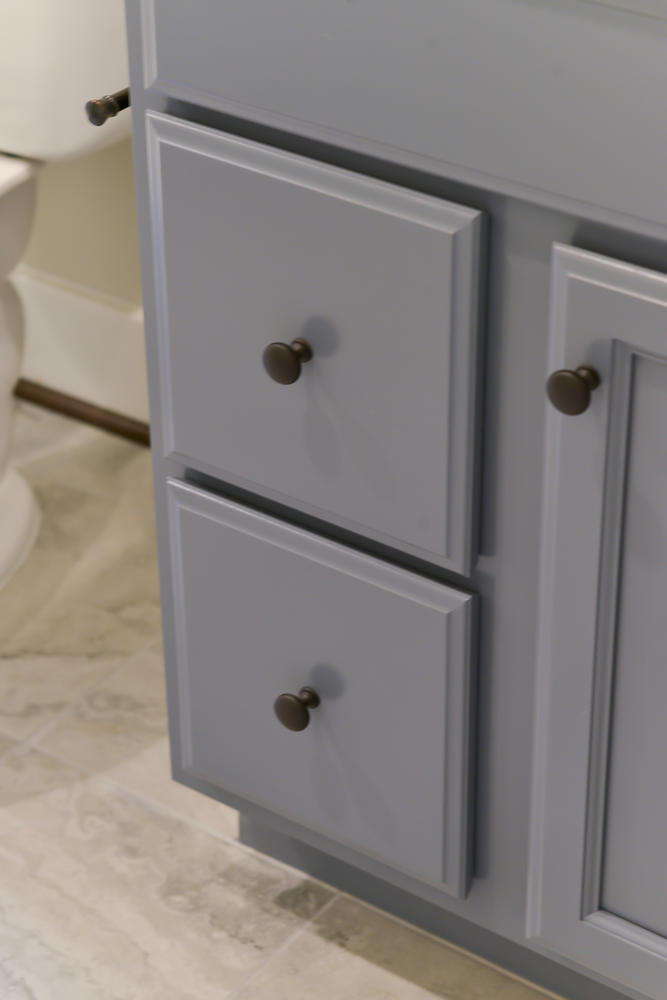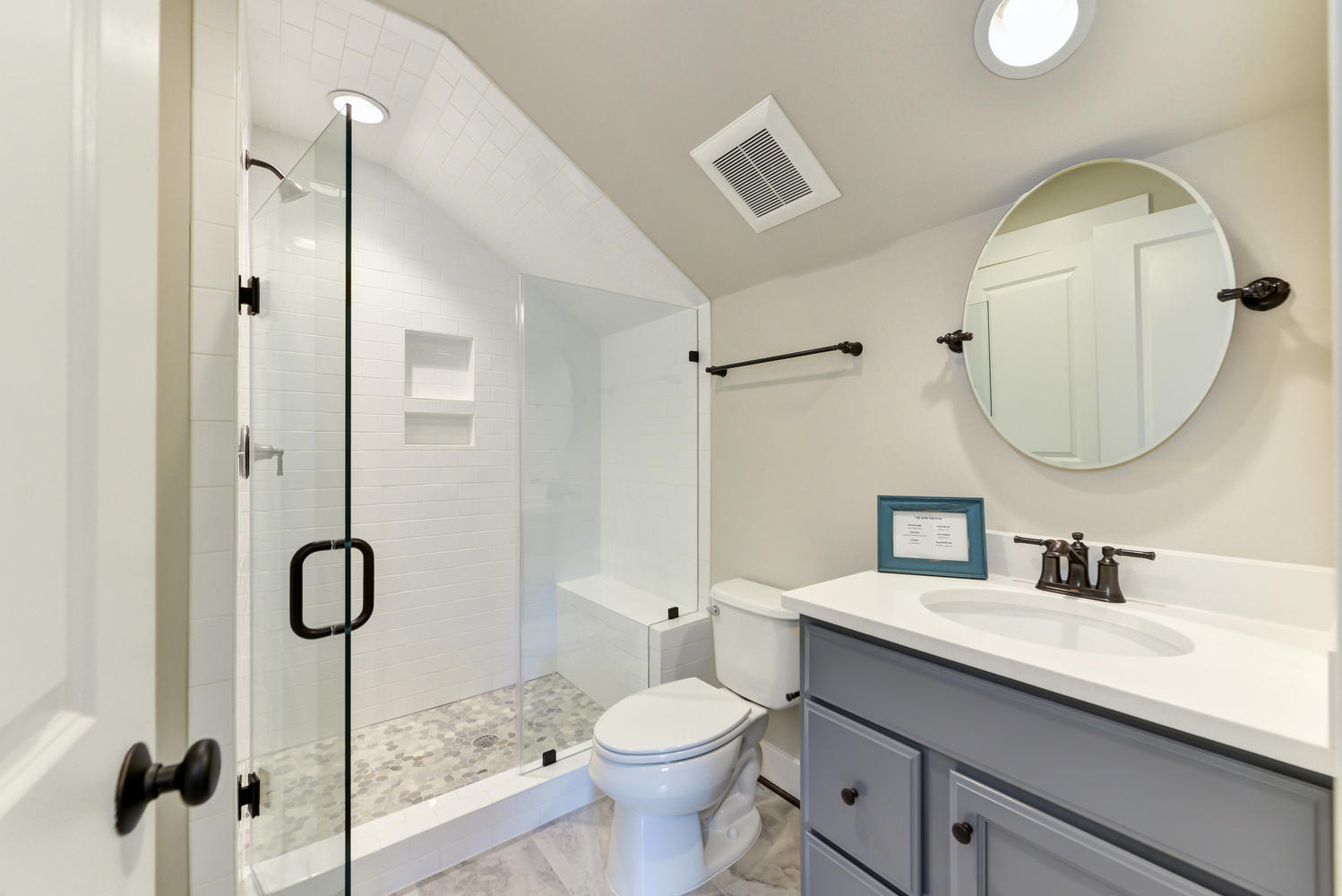 You may not want to do your entire kitchen in boldly painted cabinetry, but using a colored cabinet in a bathroom is a great way to add interest and a pop of color! Especially if you are choosing a neutral tile. I love using black & navy cabinetry in bathrooms; a little departure from the expected without the commitment!
TIP #3: FLOOR & WALL TILE DO NOT HAVE TO MATCH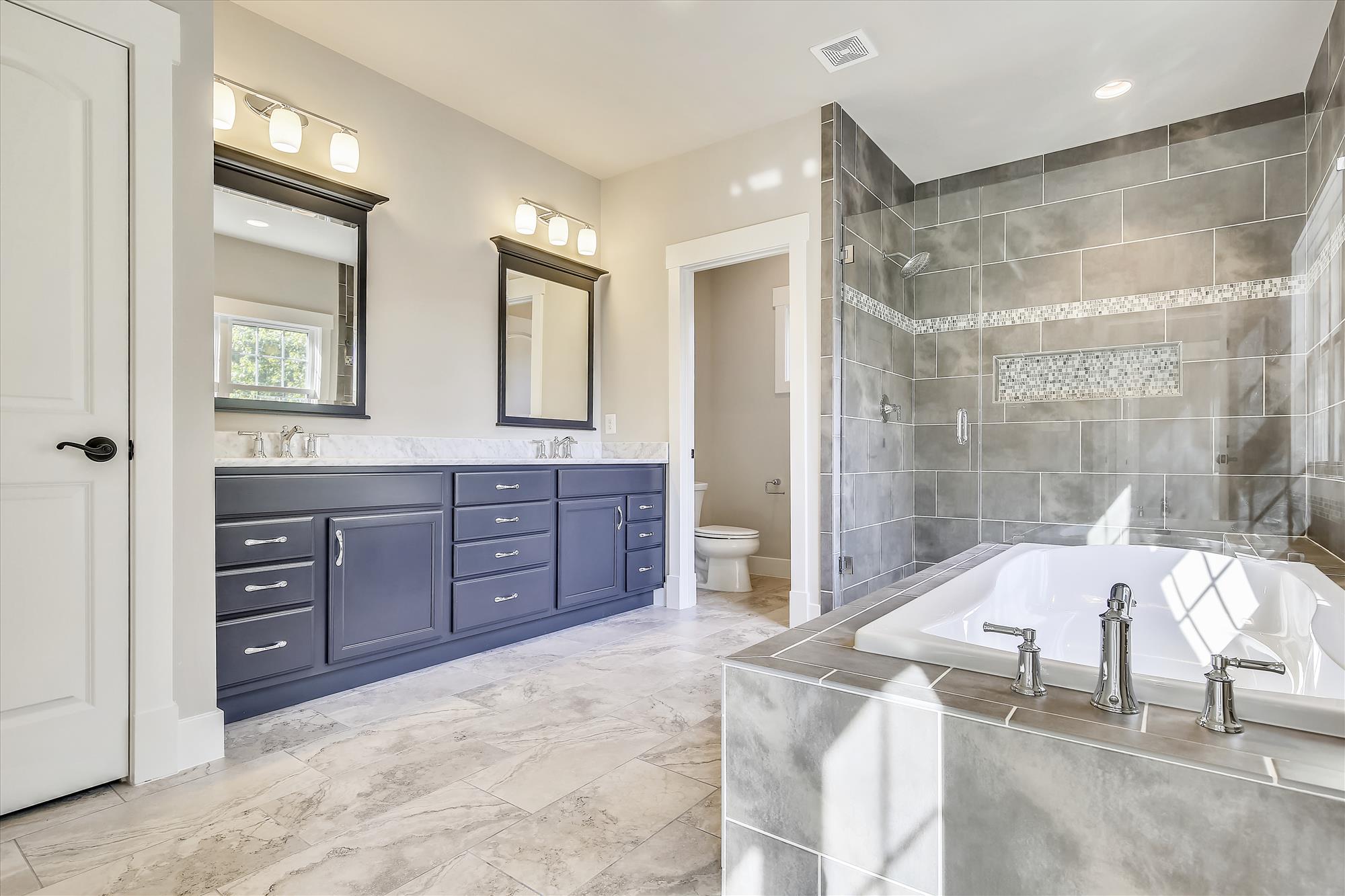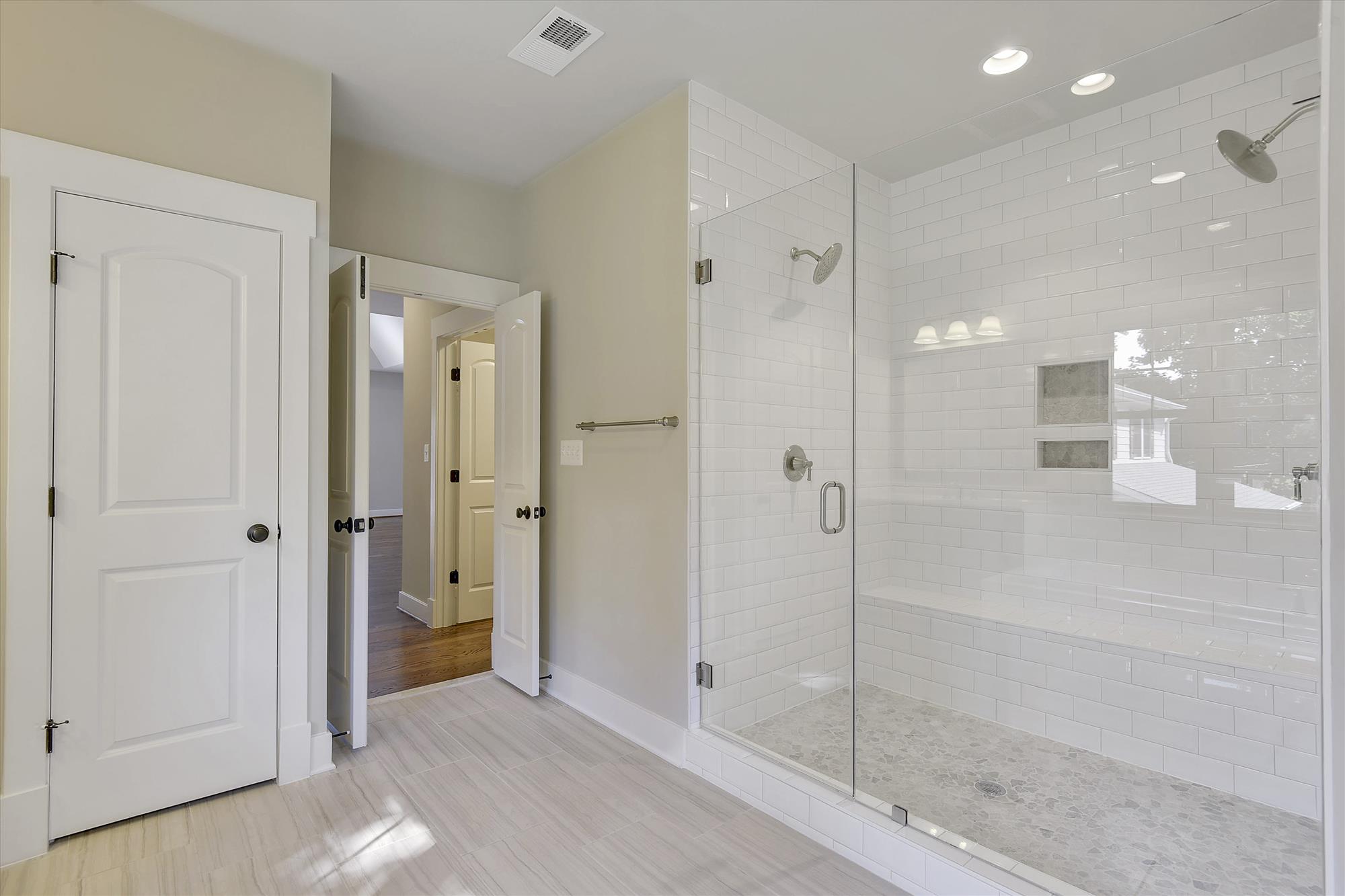 A great way to add interest to a small space is to use two different tiles – one for the floors and one for the walls. I love this look so much and done right, it can make a bathroom. BONUS TIP: Either mix patterns or mix colors, don't do both or it might be too busy. 
TIP #4: YOU DON'T ALWAYS NEED A LISTELLO
This is a hot topic these days. Some say bathroom tile trends are moving away from the traditional listello tile. What is a listello? It is a strip of accent tile placed on the shower/tub wall. Done right, it looks great!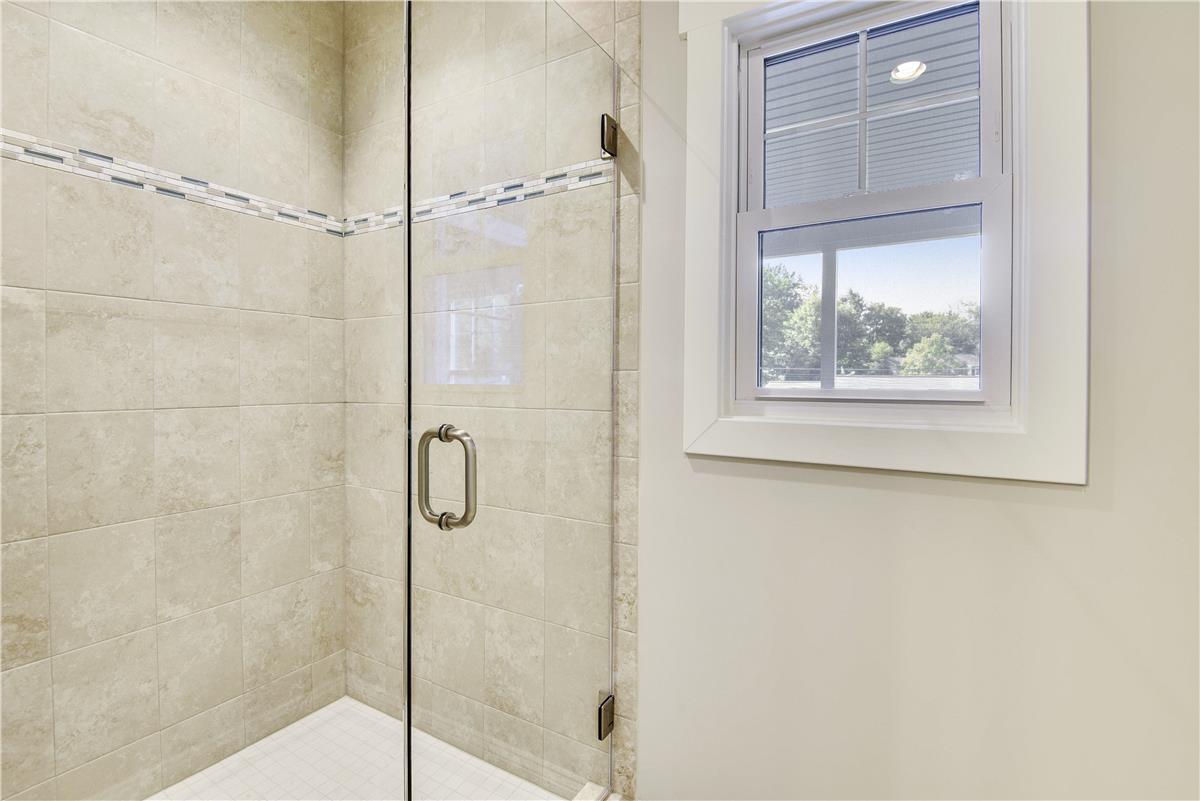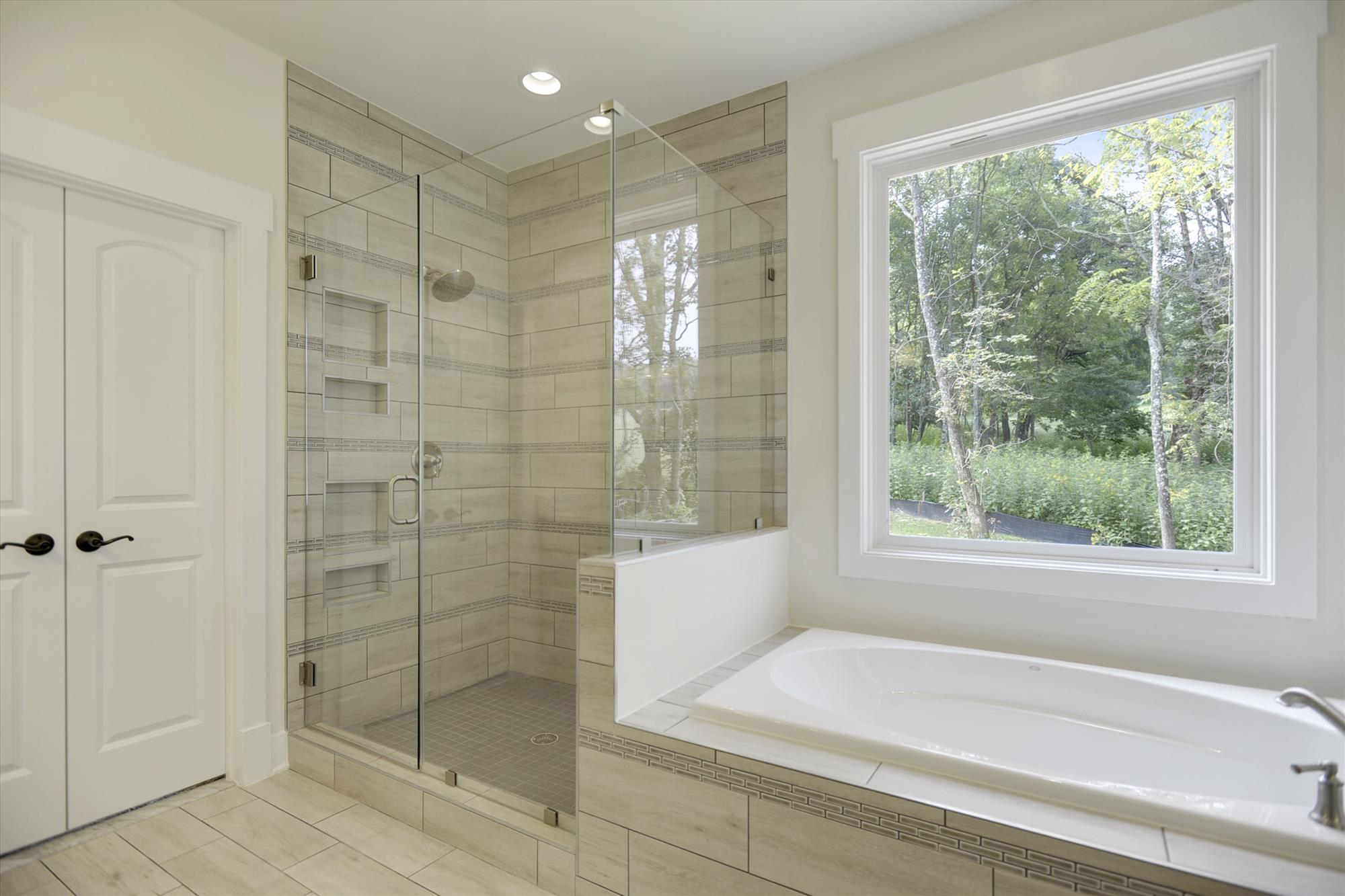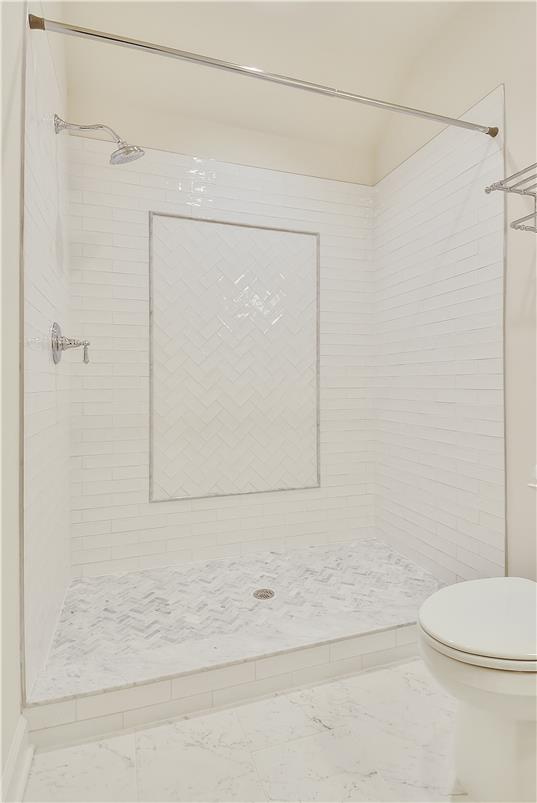 There are many ways to do it and while they can add interest, they haven't been as popular recently as they were 10 years ago. In the last few specs we've built, I've opted to incorporate chair rails (which can break up a classic white subway tiled wall) or I've incorporated accent tile in other areas of the shower like the back of a shampoo niche.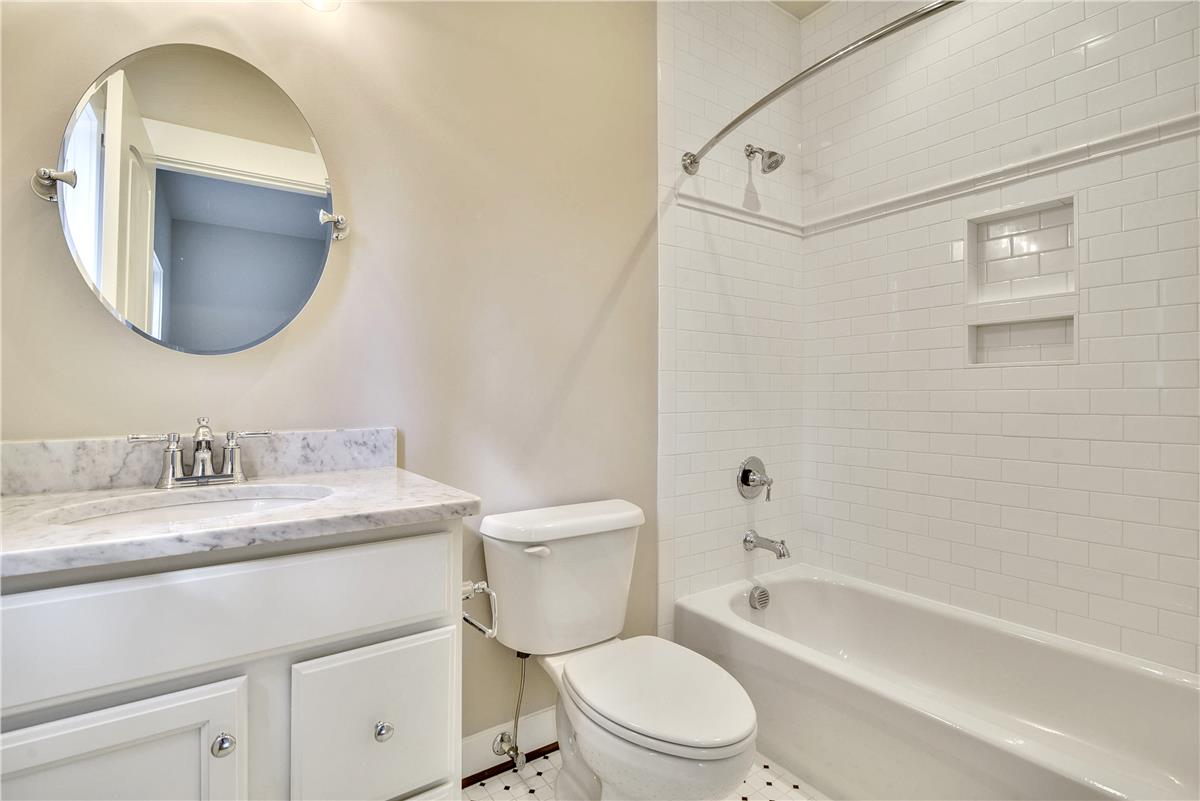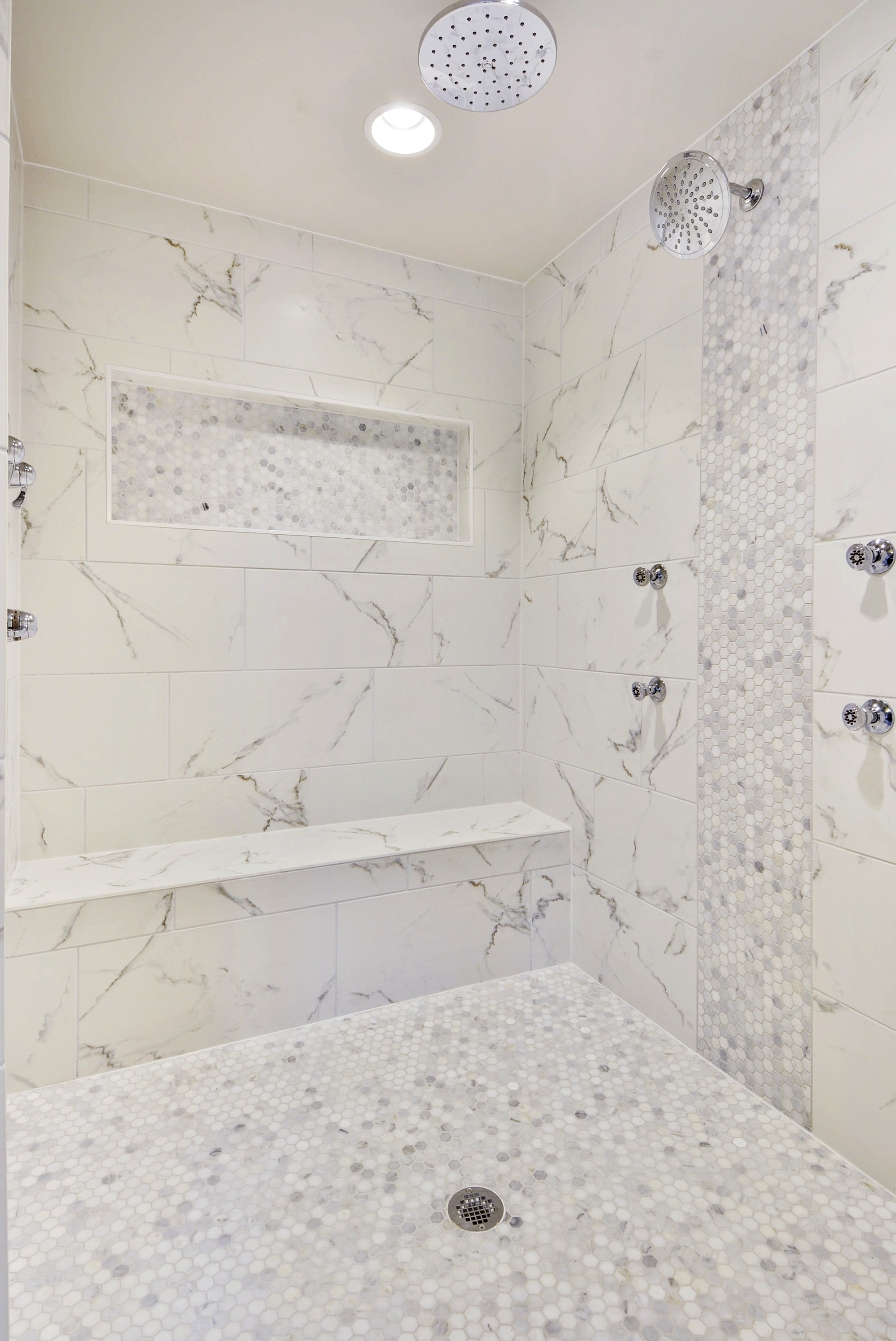 I also love this wide, vertical strip of accent tile in a shower. So pretty!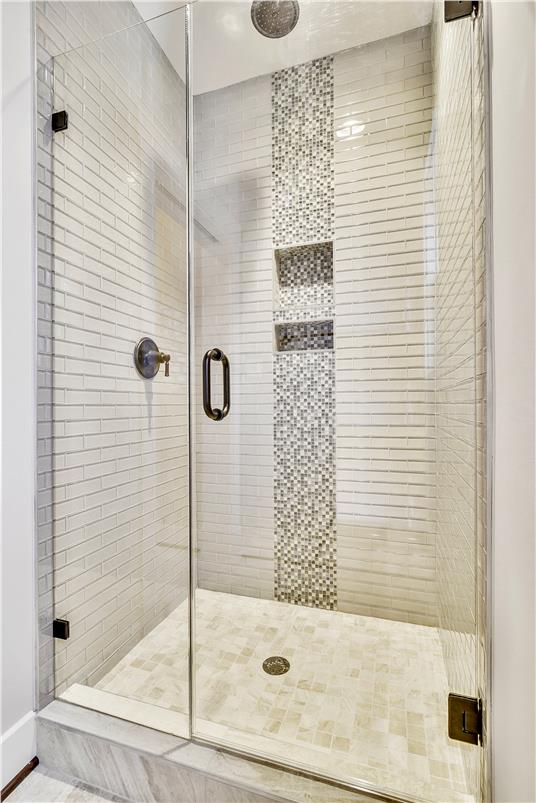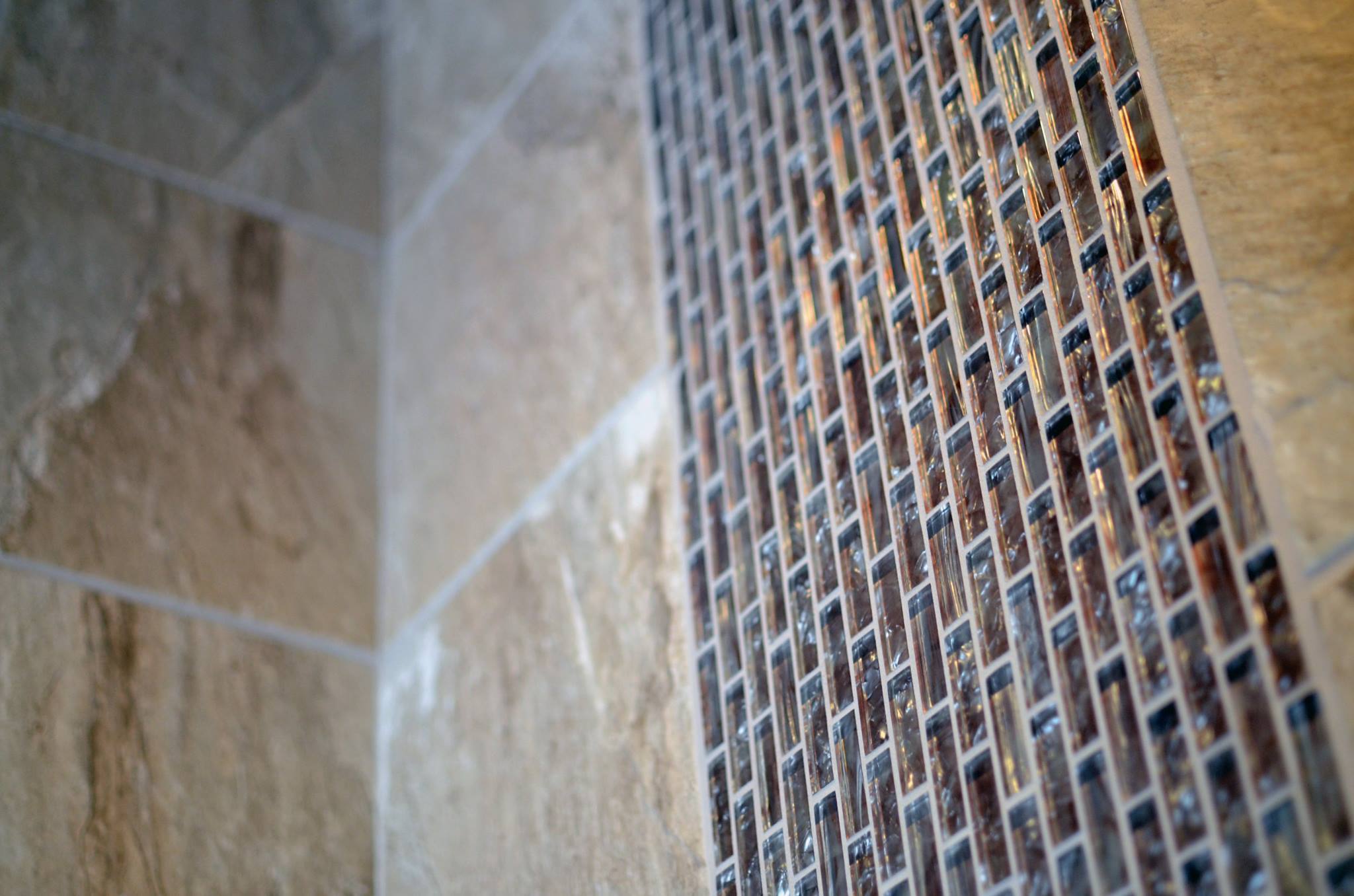 TIP #5: CONSIDER INSTALLING HORIZONTAL TILE ON THE VERTICAL
This can change the look of the tile and add a simple design element to a small space!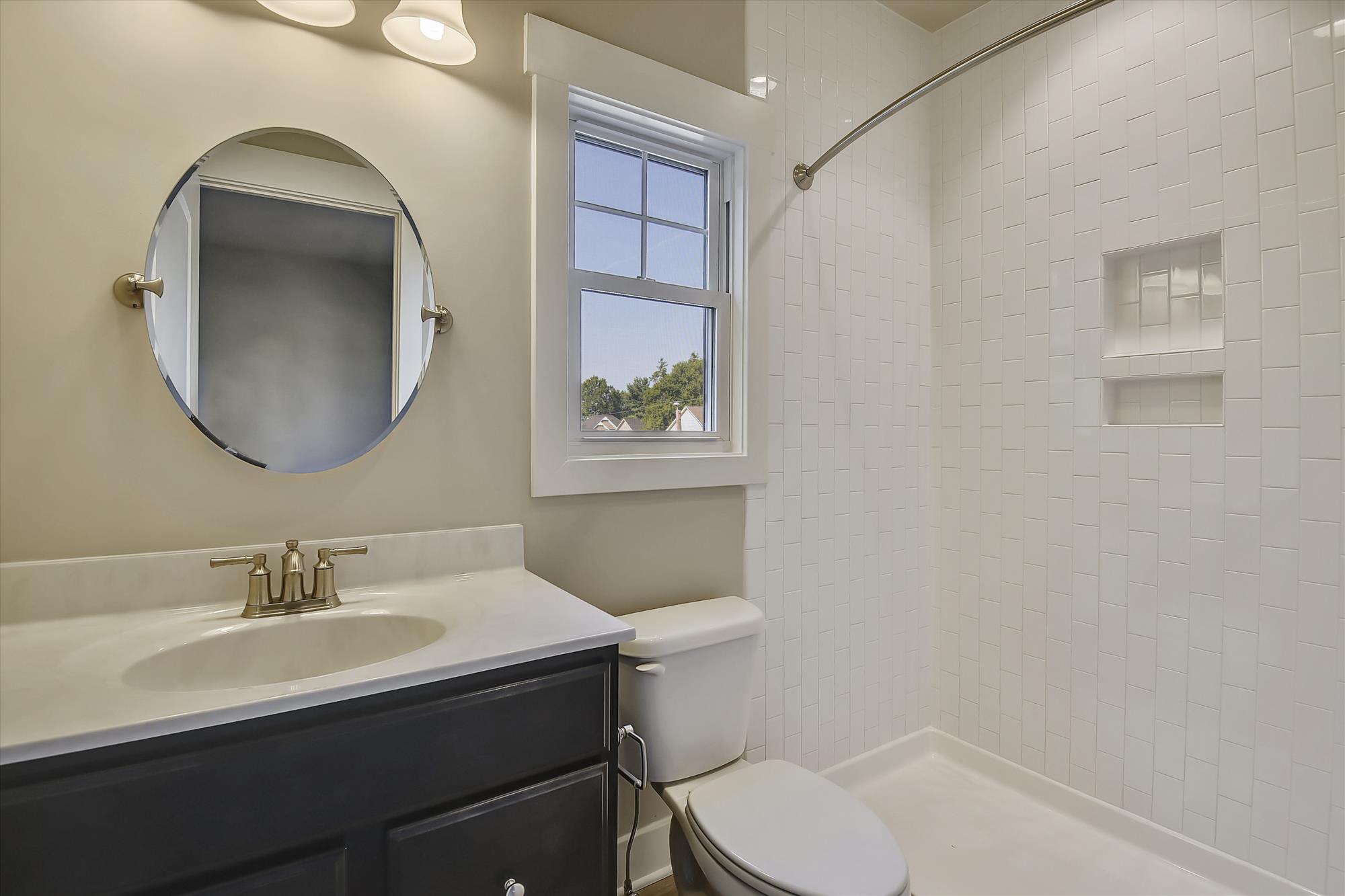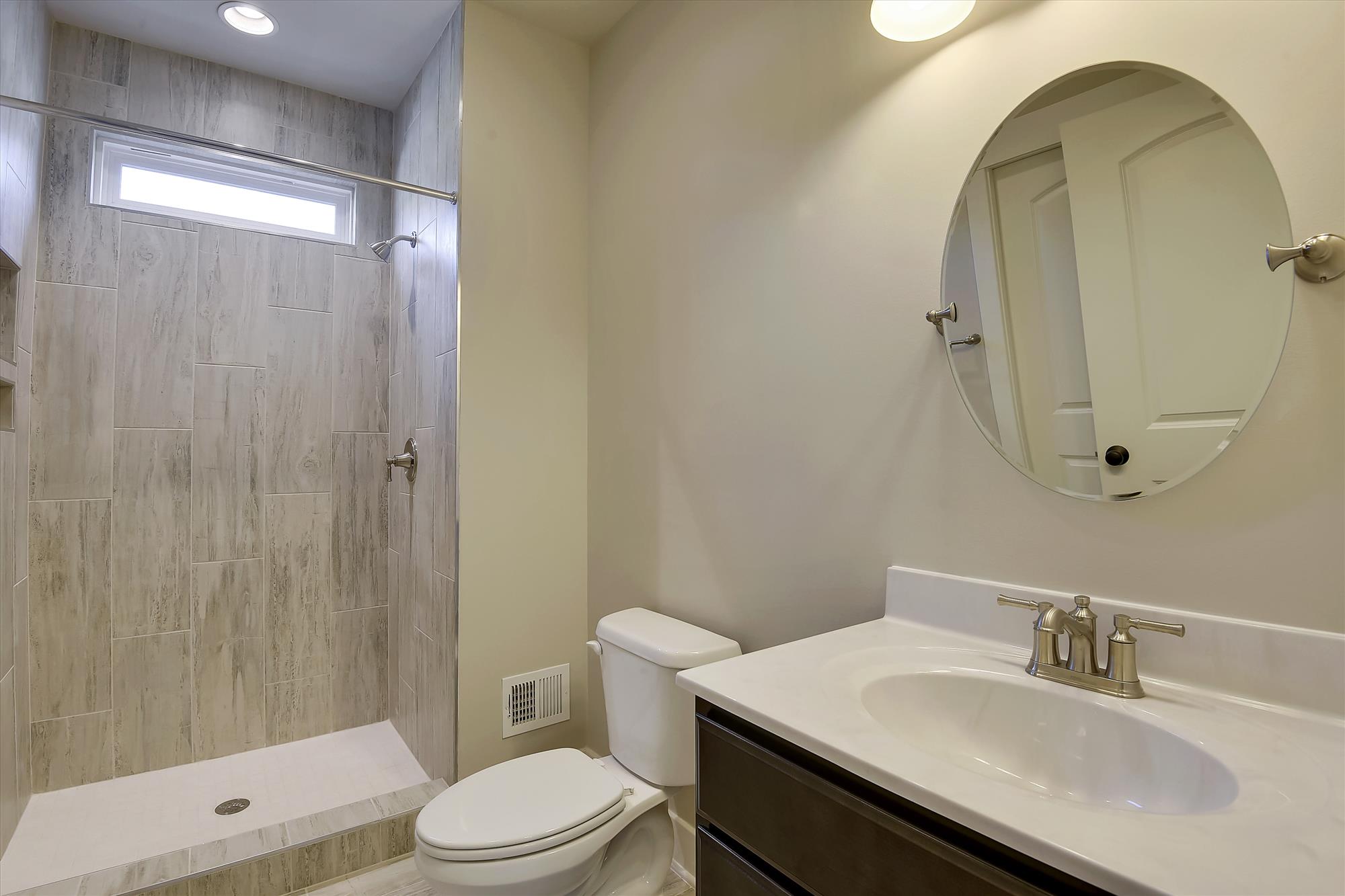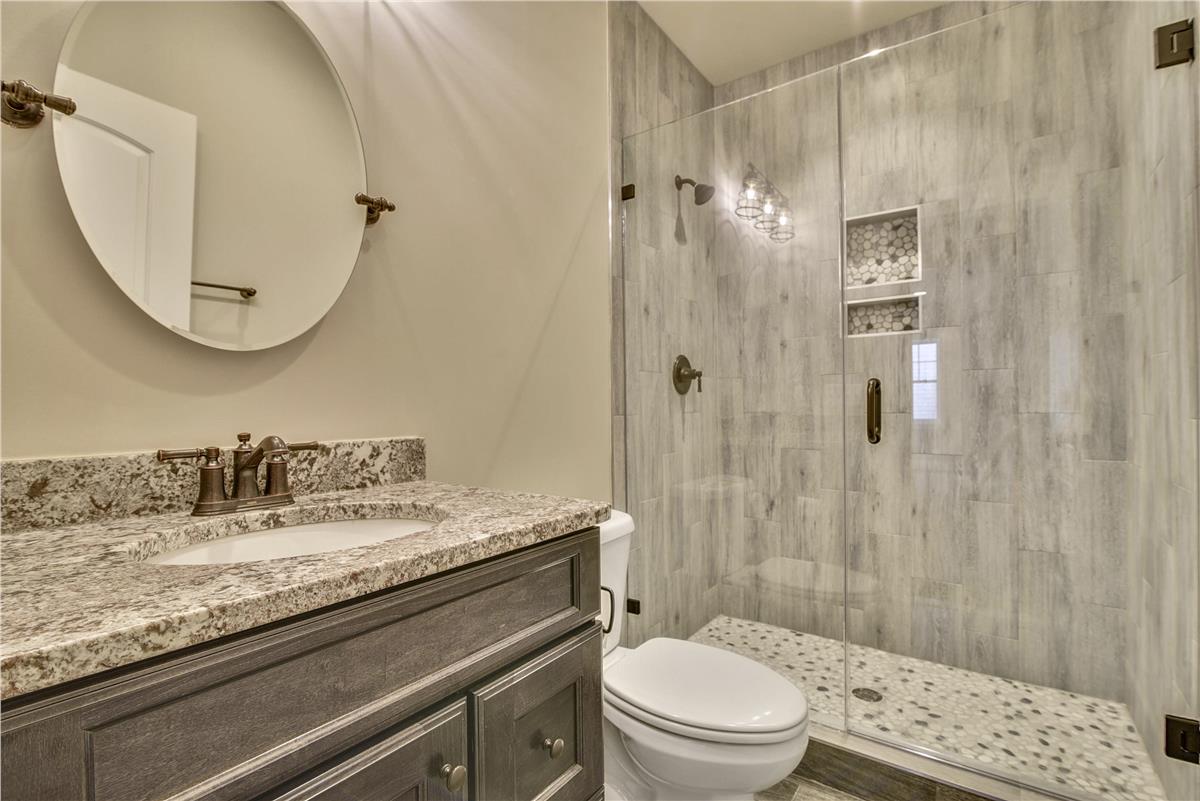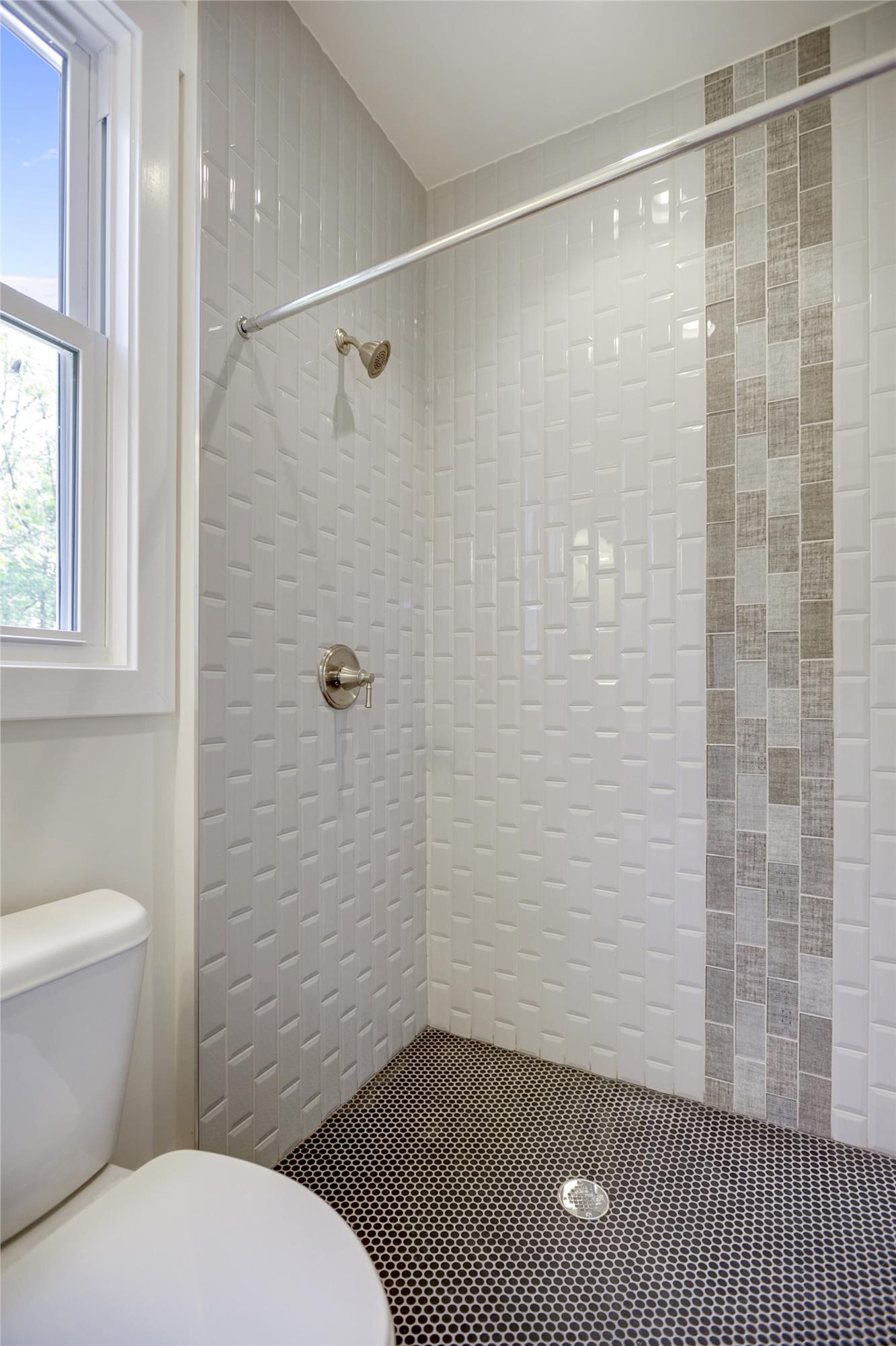 One last piece of advice, partner with a builder who you trust to walk you through this process with YOU in mind.
Your wish list.
Your preferences.
Your budget.
What are your favorite bathroom design elements?
Dream Big. Build Smart.