Design Tips That Will Keep Your Home Neat & Clutter Free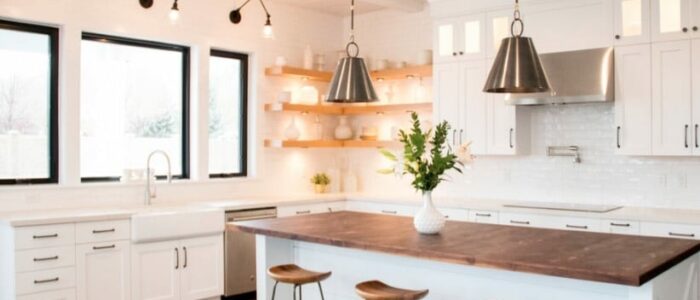 If you are thinking about building a new home because you need more space, you might consider ways to incorporate smart storage spaces without creating "too much" storage space. I know for some, especially if you are currently living in a smaller home, the inclination is you need more_________ (kitchen cabinets, storage room, etc.) in your new home. But more is not always better. In fact, the more places you have to put "things", the more likely you are to acquire or keep things you don't really need.
I'm no expert and I am, by no means, a minimalist, but I do like my spaces uncluttered and neat. Here are some design tips that will help keep things neat and uncluttered in your new home.
_________________________________
Plan Where You Will Keep Your Things
As you consider your overall home design, it is important to consider where you will keep your things. Especially in areas like the kitchen, where we tend to accumulate a lot of "things" we don't need or use often. Filling up every available inch of the kitchen with cabinet space can make a kitchen feel cluttered, and provide space you don't need, for things you don't need.
Once you have a general layout for your kitchen, you should go through and literally identify what is going to go inside each cabinet and each drawer. Through this exercise, you may be surprised to learn that you don't actually need as much cabinet space as you thought – it is often eye-opening!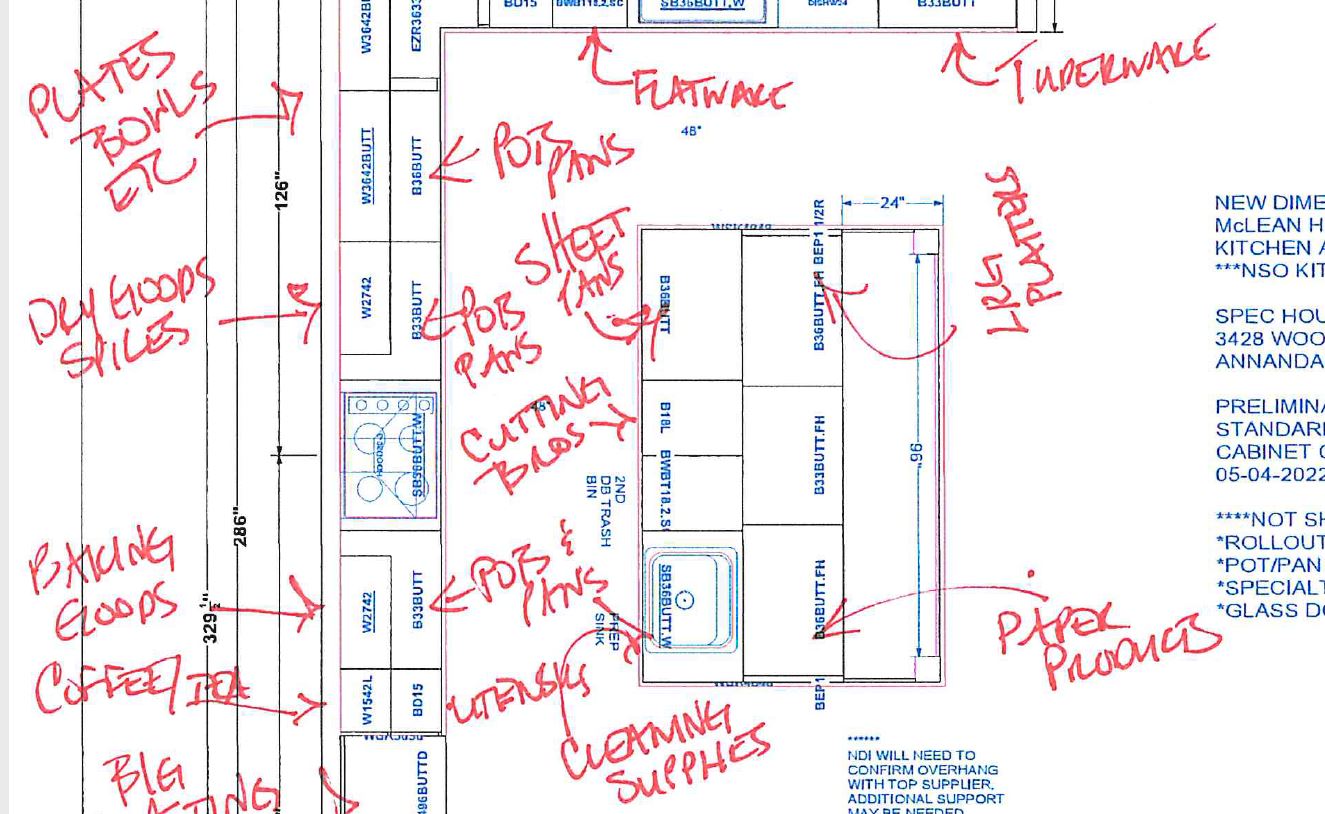 Wall cabinets can be switched out for windows or floating shelves, and it is amazing how much it opens up the space. Check out these two Clarendon Model kitchens. Both are beautiful, but look what a difference it makes removing a few wall cabinets, and adding some windows. And there is still plenty of cabinet space!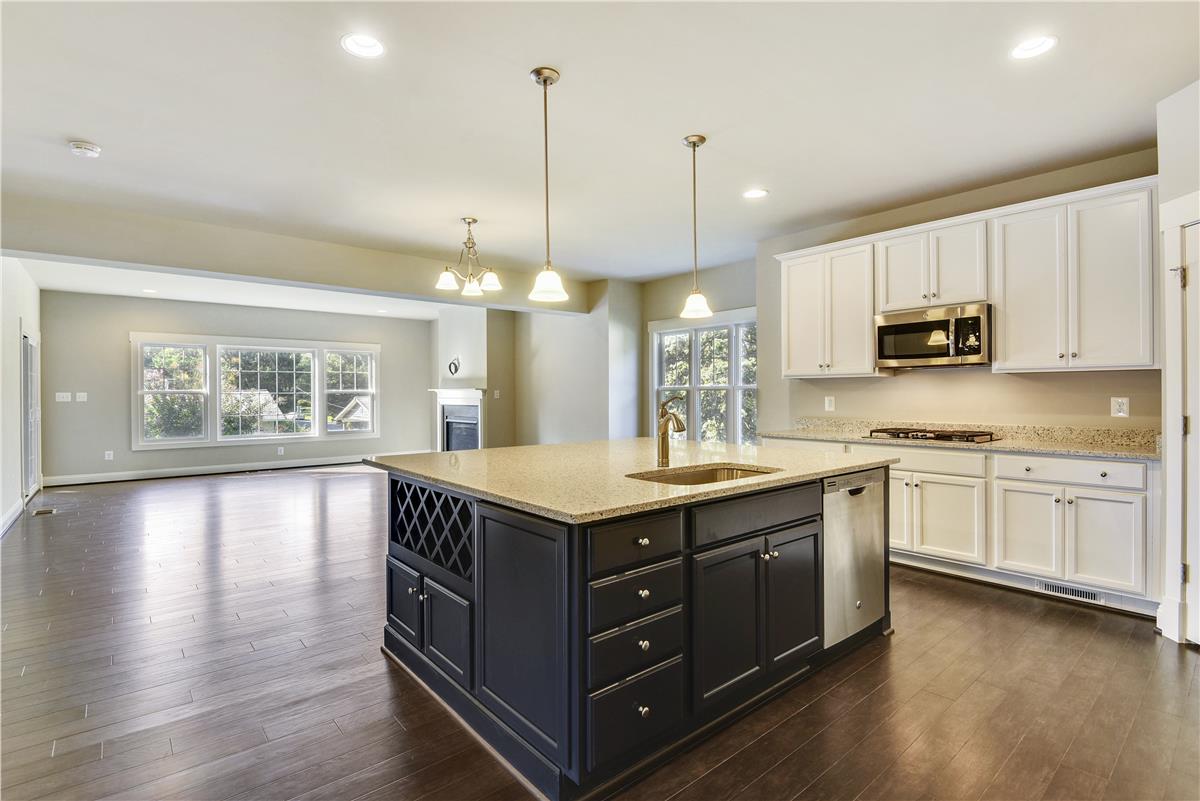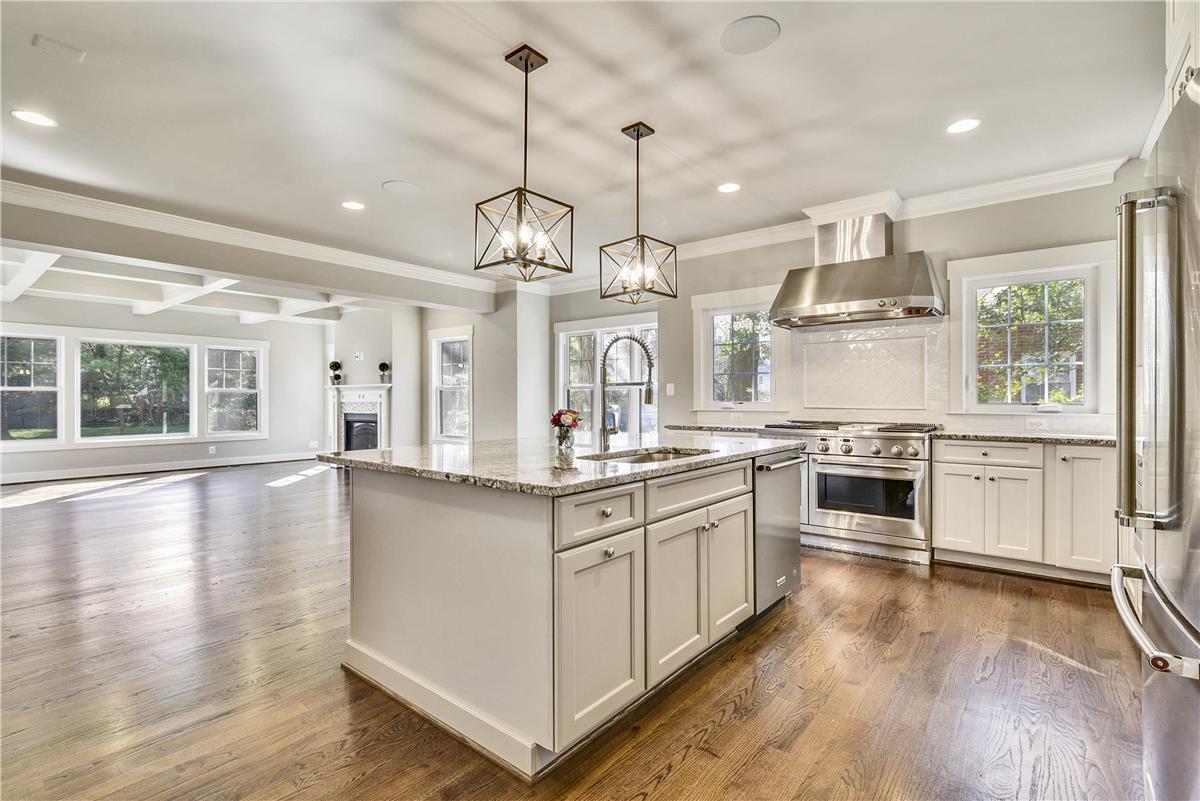 Here's another example, this time our Vienna Model.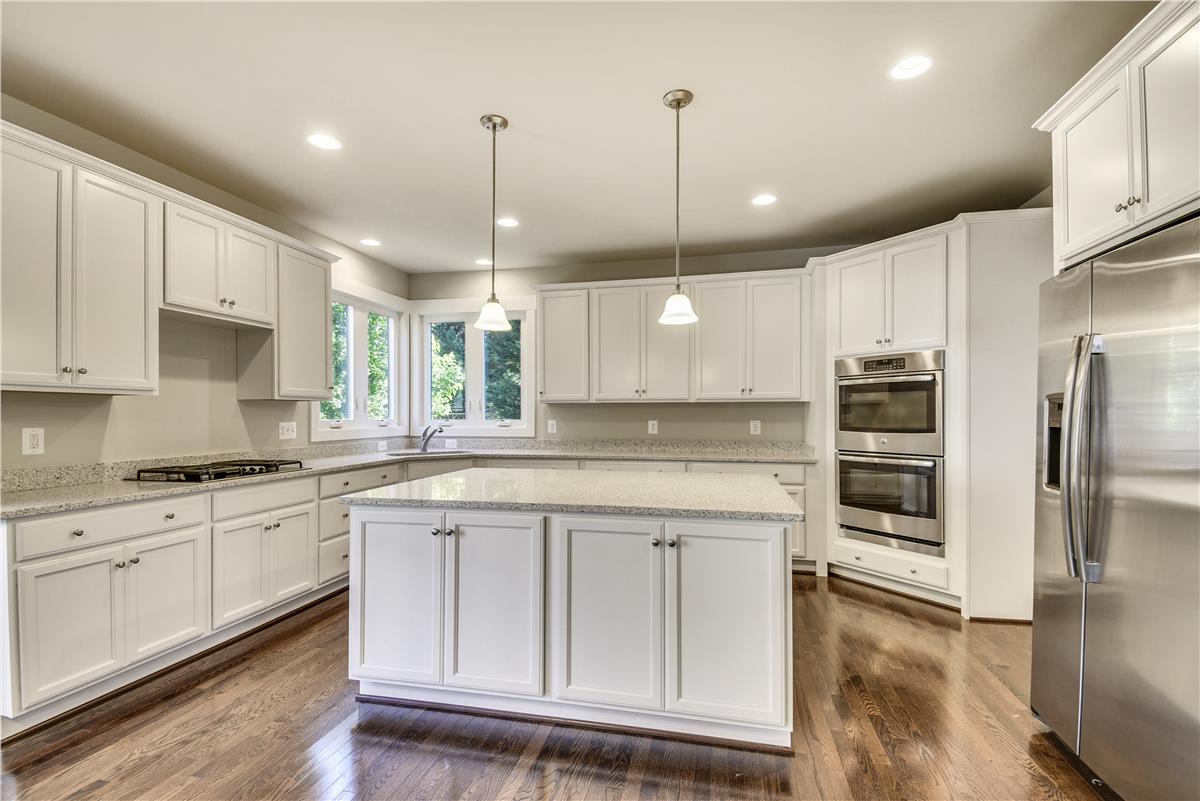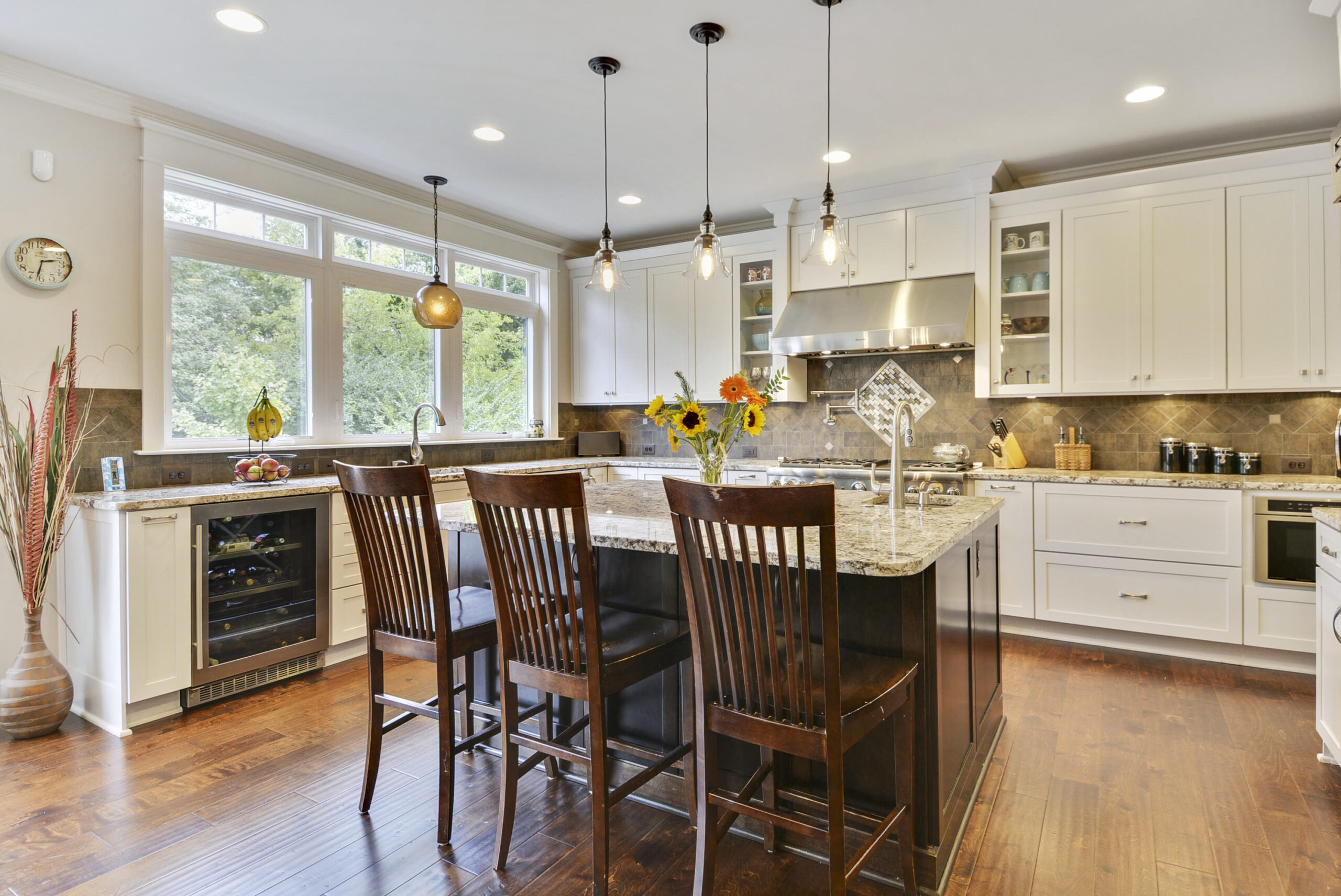 What a transformation!
Design Tip #1: Remove extra wall cabinets and add floating shelves or windows for an open & clutter free space!
_________________________________
Plan for Countertops Free of Clutter
Homes that look and feel cluttered often have stuff on every surface. The biggest culprit of surface clutter is in the kitchen. The kitchen is where everyone hangs out, so it is inevitable for stuff to accumulate which ultimately leads to clutter. Add to that, the small appliances and other kitchen equipment, and you've got a mess. When surfaces are clear, the entire space feels better, cleaner.
With a little creativity, you can create storage spaces for the things you use daily. Storing kitchen items you use every day doesn't mean they aren't accessible, it just means they won't clutter your kitchen. Built in charging stations are super popular, and they keep all of the cords (and devices) tucked away and organized. Creating utensil & knife storage in a drawer near your food prep area, keeps all that off the counters. Do you like cookbooks like me? Find a spot (off the counters) to store your favorite cookbooks. They will still be accessible but won't take up space on your countertops. Even a storage cabinet for your coffee maker can make a huge difference.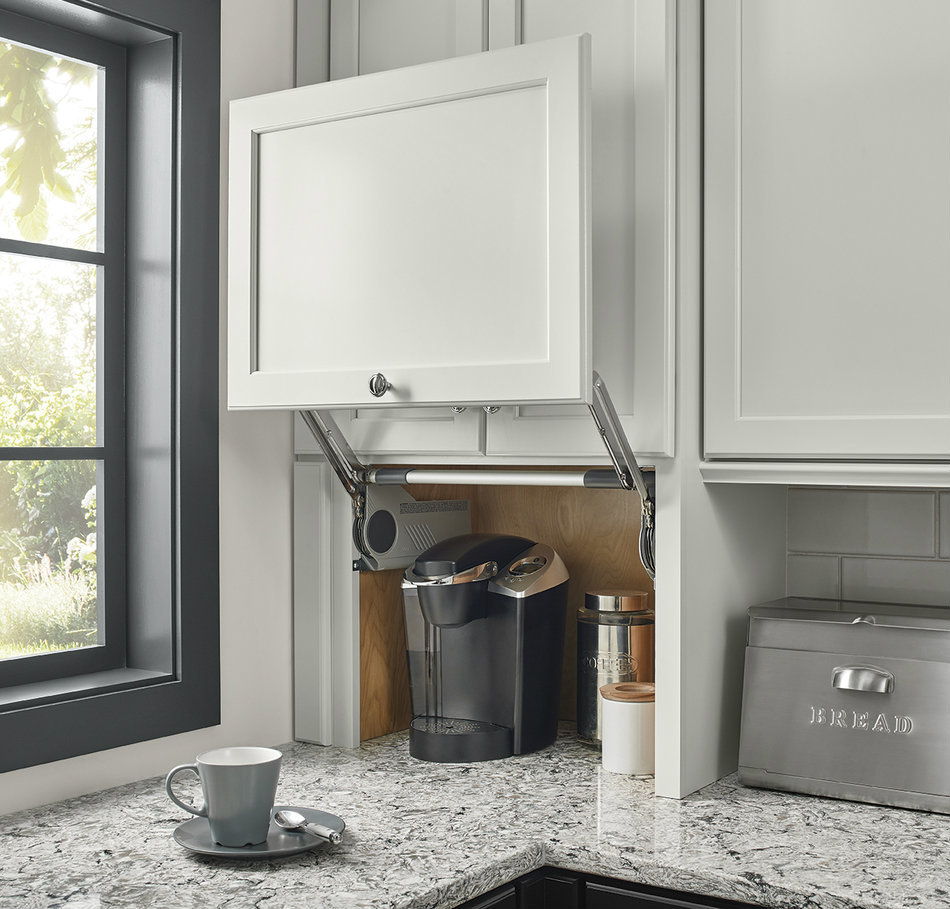 Design Tip #2: Incorporating smart storage solutions in your kitchen can prevent clutter from accumulating on your counters.
_________________________________
Plan Your Kitchen Pantry Carefully
Like in the main kitchen, going for a large walk-in kitchen pantry might seem like a good idea, especially if you are coming from a home with little or no pantry space. But do you really need it? I'm not against big kitchen pantries, but I think it is important to assess what you plan to store in your pantry, and exactly how much space you will need. Will it just be dry goods or will you also store small appliances, paper products, etc.?
I'll say this again, if you have space you don't really need, you may be more likely to fill it up with "stuff" you don't need. It's a thing, and not a good thing if you are trying to keep you home tidy and clutter free! So whatever size pantry you decide to build, make sure it is planned out, and organized. There are so many great ideas out there for organizing your kitchen pantry.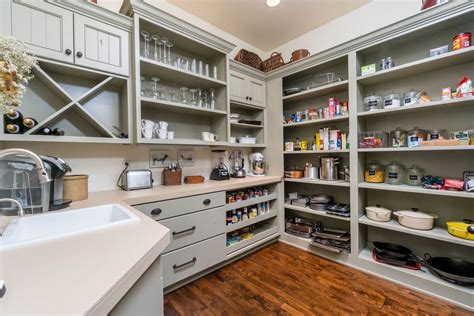 Design Tip #3: A bigger pantry isn't always better! Plan the space carefully so you don't end up with a catch all for things you don't need or use.
_________________________________
I'm trying to find areas in my home to de-clutter. We've lived in our home for 13 years, and we're raising our two children there, so we have accumulated a lot of stuff. Every time I clean out a space, I feel so good and the house seems lighter, and more organized.
I hope you find these tips helpful. If you have any good tips for de-cluttering or organizing a space, I'd love to hear from you!
Dream. Build. Live.