Planning a Mudroom That Works: How to Stay Organized and Clean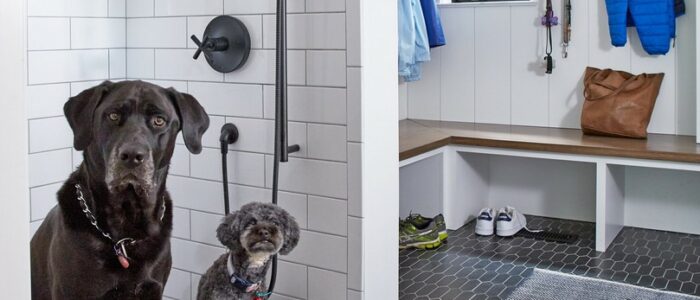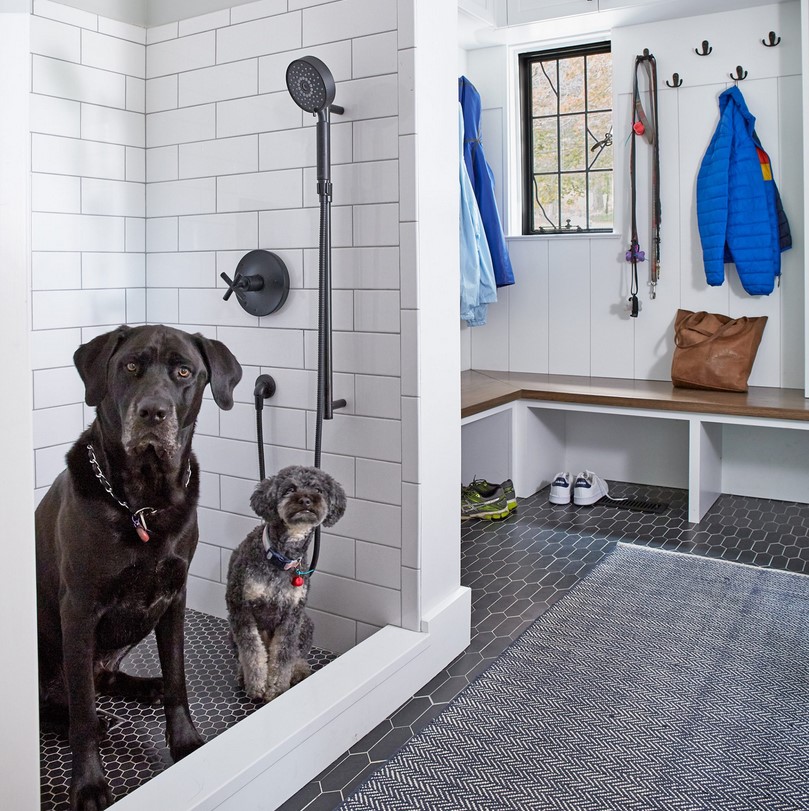 Credit: Tria Giovan. Stylist: Anna Molvik, Designer: Stacy Millman, SKM Design
A mudroom is the first line of defense against the mess that comes along with daily life. This small yet essential space is a dedicated drop zone for all the shoes, jackets, and bags that clutter up your entryway, allowing you to keep your home clean and tidy. But it's not just about practicality—a well-designed mudroom can also add value to your custom home and enhance its style. Today, we'll walk you through the steps of planning a mudroom that works for your family, from choosing the right layout to incorporating built-in storage and organization.
1. Assess Your Needs
Before you start planning your custom mudroom, take a step back and think about what your family needs from this space. This will depend on factors like the size of your family, your lifestyle, and the types of activities you enjoy. Do you need space for backpacks and sports gear? A dedicated area for pets? A built-in bench for taking off shoes? Make a list of everything you want to include in your mudroom, and prioritize the most important items.
2. Choose the Right Layout
Once you know what you need from your mudroom, it's time to choose a layout that works for your space. The most common layouts include L-shaped, U-shaped, and straight, depending on the size and shape of your room. Think about how you'll use the space—will you need room for a washer and dryer, a sink, or a dog-washing station? Consider the traffic flow through your entryway, and make sure your mudroom doesn't impede this.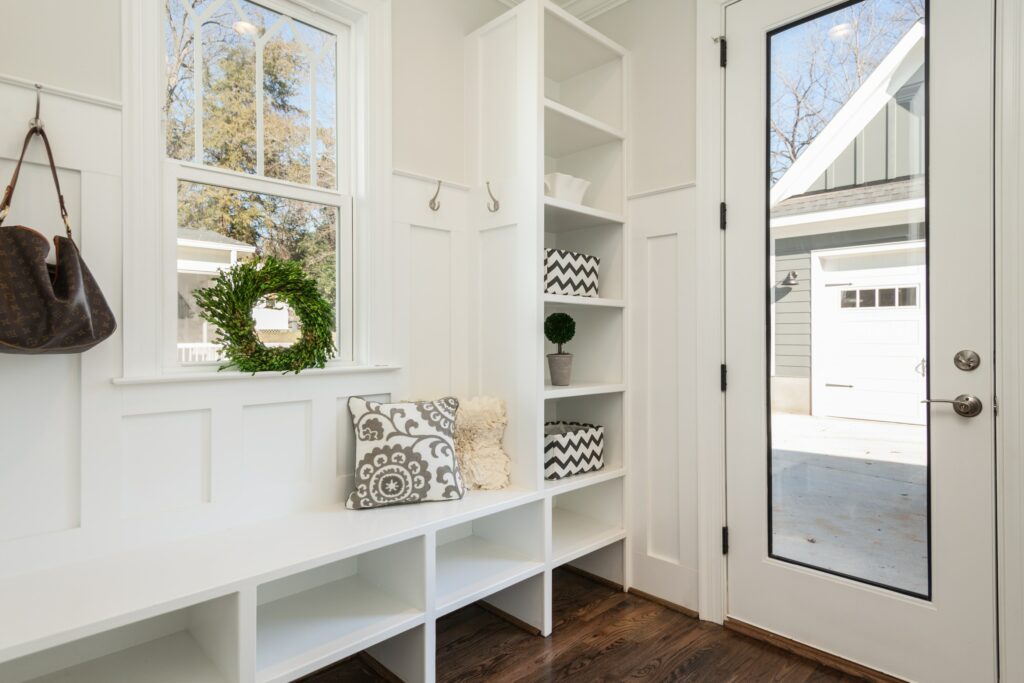 3. Incorporate Built-In Storage and Organization
The key to a successful mudroom is built-in storage and organization. This includes hooks for jackets and bags, cubbies for shoes, and shelves or cabinets for extra storage. It is important that the finishes you choose are durable and easy-to-clean, like wood or metal, and look for customizable options that can be adjusted over time to suit your changing needs. Don't forget to include lighting, too—a well-lit mudroom makes it easier to find what you need and reduces the risk of accidents.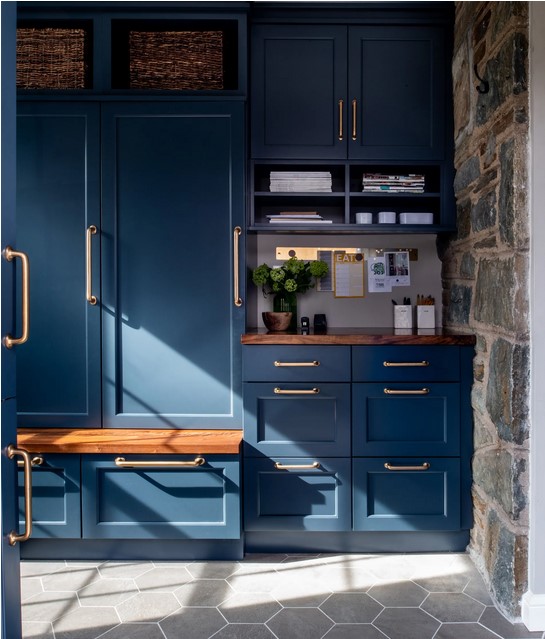 Photo Credit Robert Radifera
4. Make it Attractive
While your mudroom needs to be practical, it also needs to be attractive. After all, this is the space you and your family will see each time you enter your home. Choose flooring that's durable and add a pop of color or pattern with a rug or wallpaper. Consider incorporating natural light if possible, and finish off the space with decorative accents like artwork or plants.
A mudroom is an essential part of any home, providing a dedicated space for the mess and chaos of daily life. By planning a mudroom that works for your family, incorporating built-in storage and organization, and making it attractive, you'll be able to stay organized and keep your home clean and tidy. Your mudroom will continue to serve your family's needs for years to come.
If you'd like to talk to custom home builders about the needs of your family, feel free to contact us at hello@newdimensionsinc.com or 800-406-8555.
Dream. Build. Live.