Making the Most of Your Outdoor Space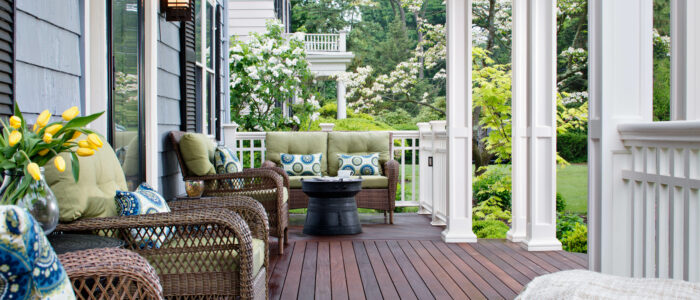 There are so many wonderful options when it comes to creating outdoor living spaces. During COVID, we saw demand for outdoor space (in many cases, multiple outdoor spaces) increase, and it has remained high since. If you are planning your custom home, here are some ways to make the most out of the space and your budget!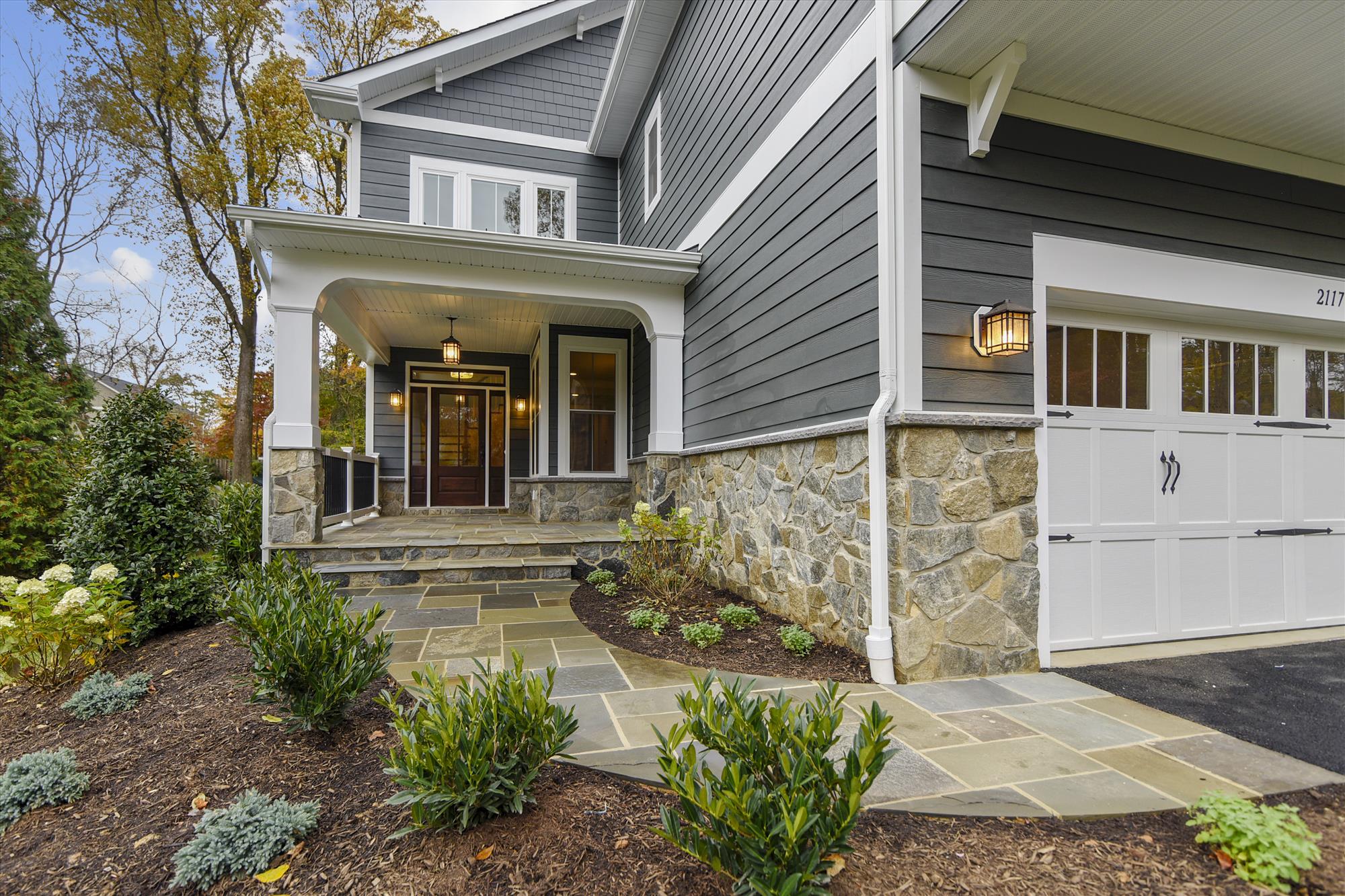 Step 1: Choose the right outdoor space for your life.
When you are investing in outdoor space (and it is an investment!), consider if it will be a space you will actually use. When Paul & I built our home 15 years ago, we built a covered deck off our bedroom. In the 15 years we've been in the house, I've sat out there less than a dozen times. We use it more for checking the weather, than enjoying the private outdoor space (gosh, writing about it kinda makes me want to start using it – HA!).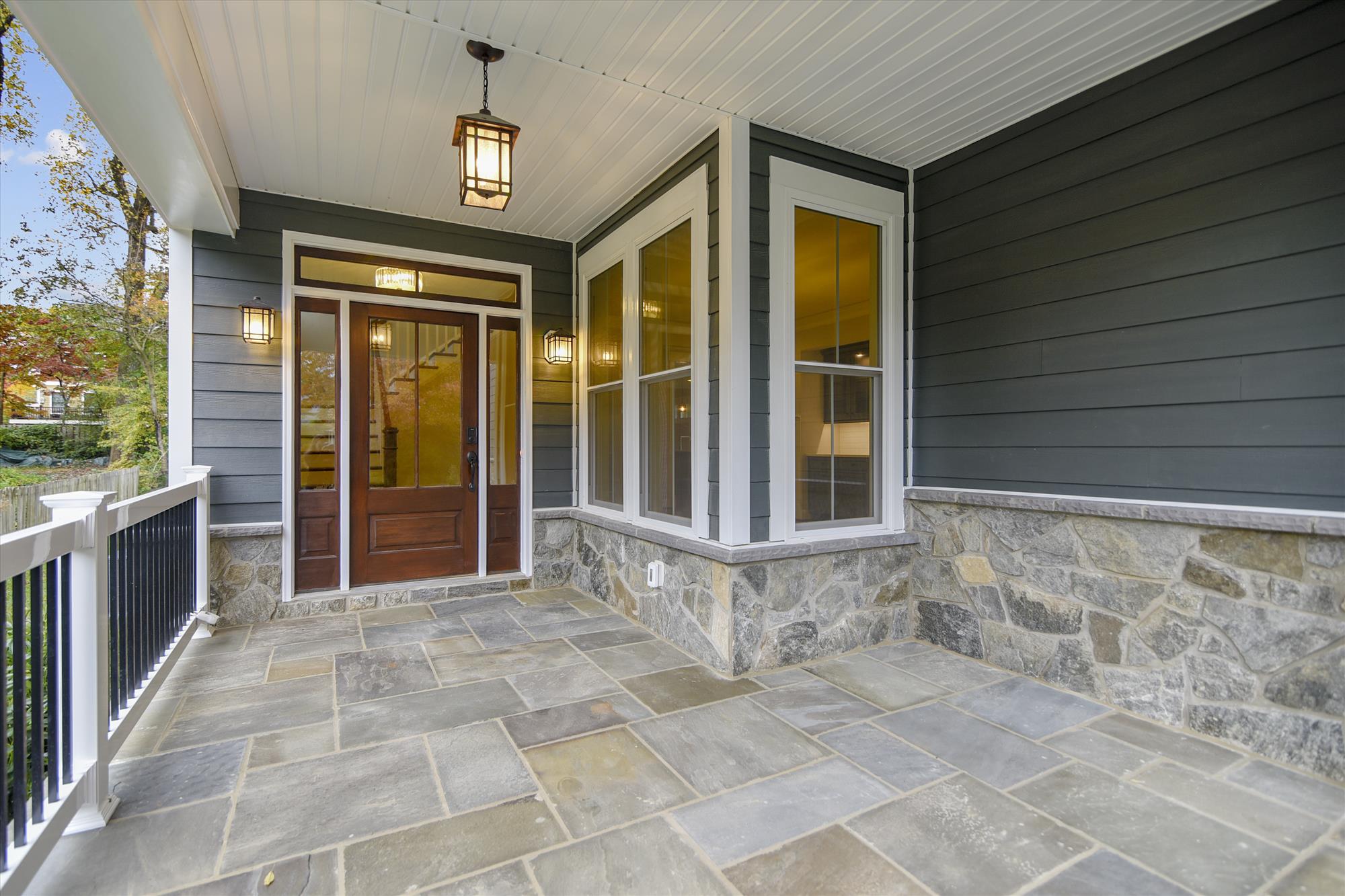 For example, if you enjoy greeting your neighbors on their morning walks as you sip your coffee, a large, front porch may be your top priority. But if you prefer a little more privacy, a screened back porch overlooking your yard may be more your style.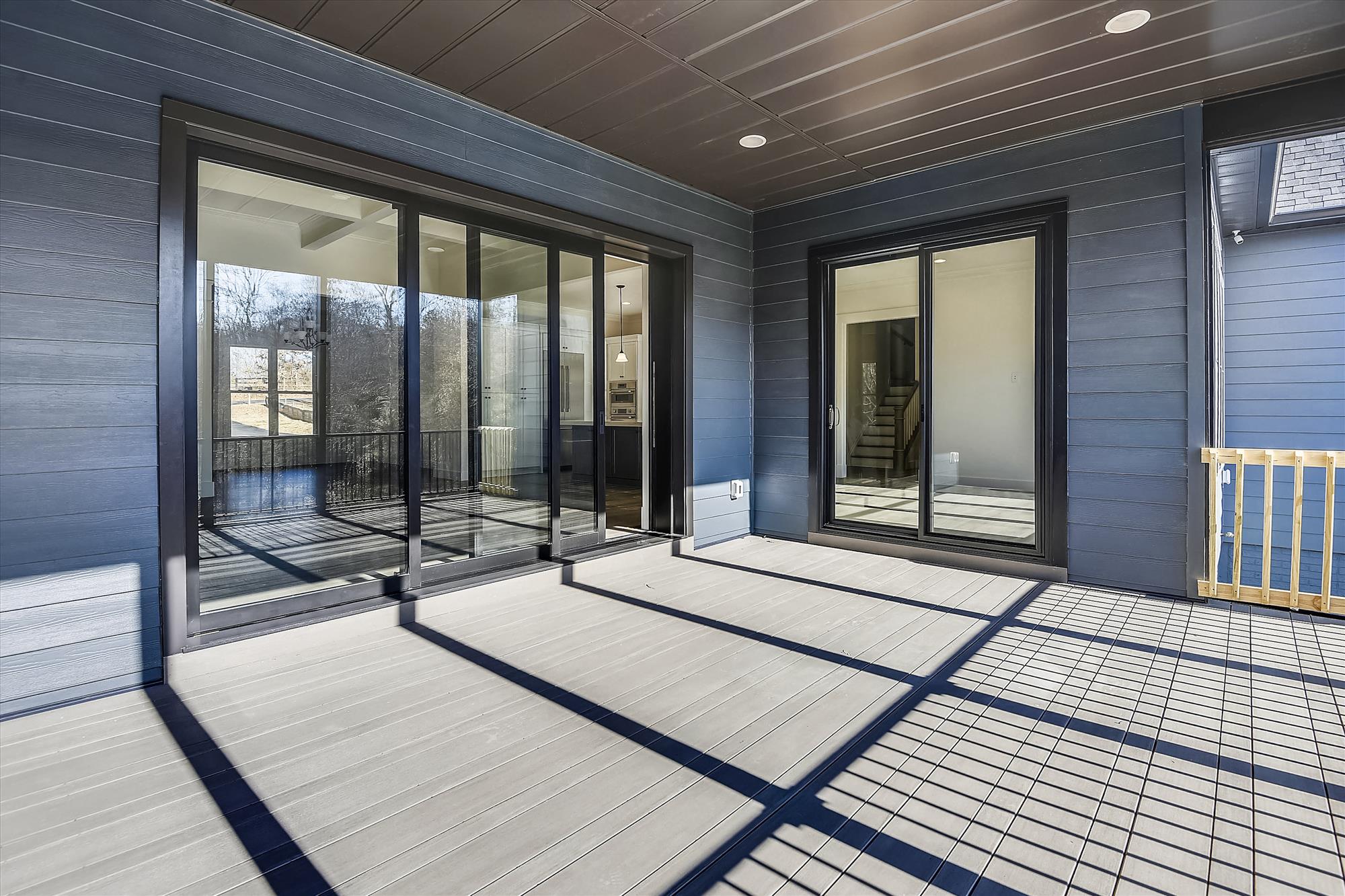 In recent years, we've seen a rise in the popularity of rooftop decks. What a perfect setting for a cocktail party —maybe with a gin and tonic bar!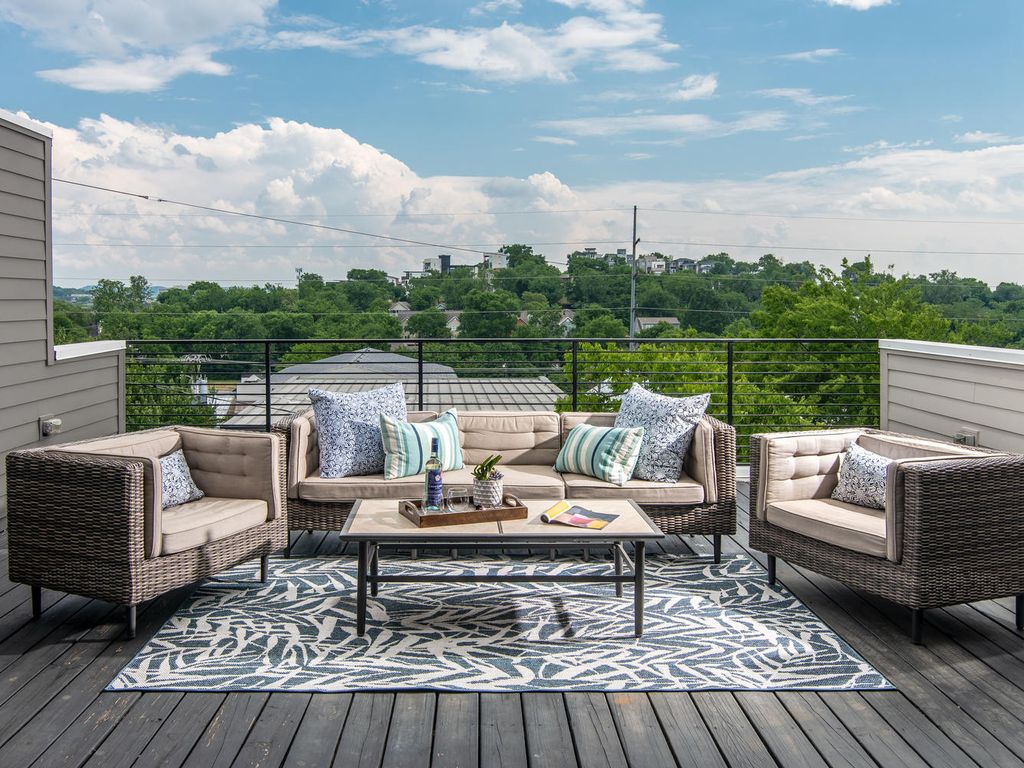 Step 2: Include your outdoor space in your building plans from the beginning.
Plan ahead! If you're currently looking for a lot to build your custom home, you should prepare a list of ranked priorities. Outdoor spaces may be important enough that they influence your lot choice, or you may choose a lot first based on other factors and then decide how to utilize the space you have.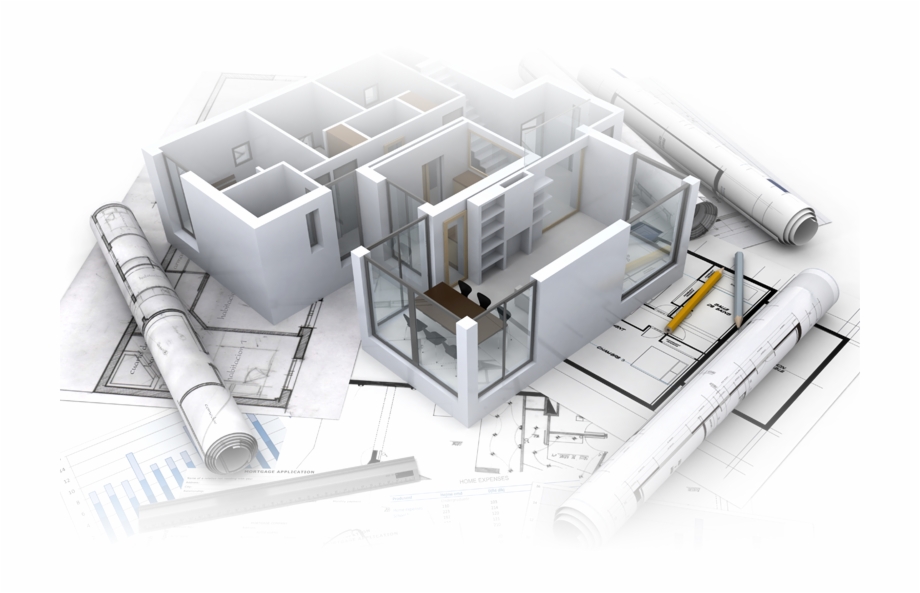 Either way, don't wait until your home is built to consider how you'd like to use your outdoor space. Your vision should be included in your building plans right from the start to ensure that your covered patio or screened in deck have the proportions you want to have the relaxing oasis or party space you've always wanted. And if you are building out these spaces when you build the house, the county will require that your approved plans reflect that!
Step 3: Make it yours!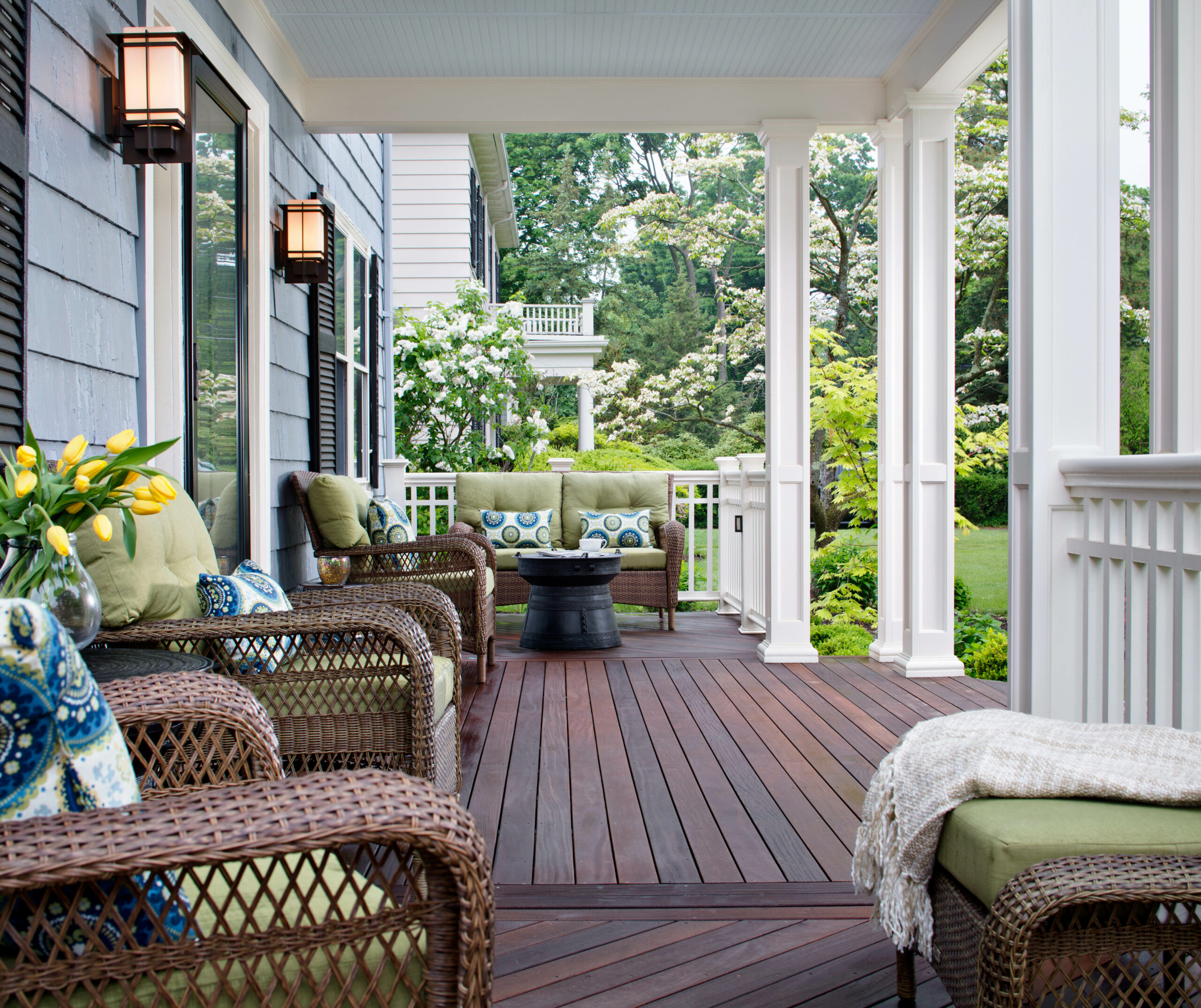 After your custom home is complete, it's time to incorporate your personal style! Invest in durable furniture and accessories that can withstand the elements for years come. When outdoor space is comfortable and accessible, it will become space you will use on the regular!
And, yes. I'm totally rethinking how we use the balcony off our bedroom!
Our team would love to talk to you about making the most of the outdoor space for your custom home. Contact us today at hello@newdimensionsinc.com or 800-406-8555.
Dream. Build. Live.