Should I Buy a Spec Home or a Build a Custom Home?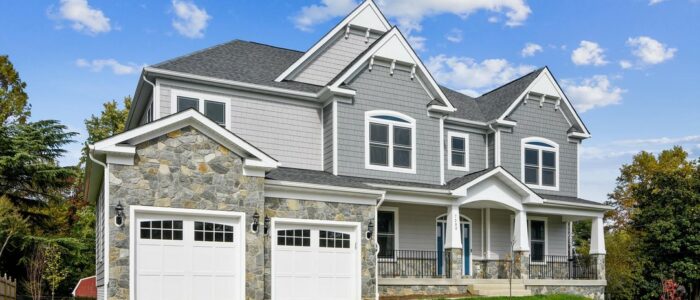 If you've decided to build your new home instead of buying, you're probably aware that you have to choose between a spec home and building a custom home on your lot. As expert custom home builders, we're passionate about the distinct advantages to building a custom home on your lot vs. purchasing a spec home from a builder. Let's first define the differences.
A spec home is one owned by the builder until completion. The builder may market the spec home for sale prior to completion, but often, the buyer becomes involved near the end of the build process. Spec homes are often designed and built to appeal to a wide range of potential buyers.
A fully custom home, on the other hand, requires your involvement from the very beginning. At NDI, we have over 35 portfolio plans you can choose from for your new home design (customizing as much as you want) or we can start from scratch on a complete custom design. Our team works directly with the buyer, on all aspects of the home, including floor plan, building materials, and finishes. From start to finish, everything is made to suit your lifestyle and preferences.
So, what's better, spec or fully custom? It depends on your needs and preferences. Here are some questions to ask yourself as you choose between a spec and custom home:
Question 1: What's your timeline?
If you need to get into a new home very quickly, a spec home is likely a better match, although you will pay a premium price. If you have the flexibility of more time, a custom home will give you the most value because you buy the land (or decide to tear down your existing home), and NDI builds the house to your exact needs and specifications.  And we are focused on delivering your home on time.
Question 2: Do you enjoy making decisions?
Some people love making every decision about their future home, from the number of rooms to what style of kitchen drawer pulls will be used. For them, the custom home building process is a good fit.
Question 3: What are your specific needs?
Custom home builders tend to choose very likeable layouts and materials for their spec homes, so these homes will likely fit many families' needs. If you have particular needs like building an "age in place" home or you have very specific design preferences, a fully custom home may be better for you.
Please contact us at hello@newdimensionsinc.com or 800-406-8555 to learn more about our upcoming spec homes or our custom options. No matter what you choose, you can be assured that your new home is of the highest quality when working with NDI.
Dream. Build. Live.