Adding Up the Costs: Building Vs. Buying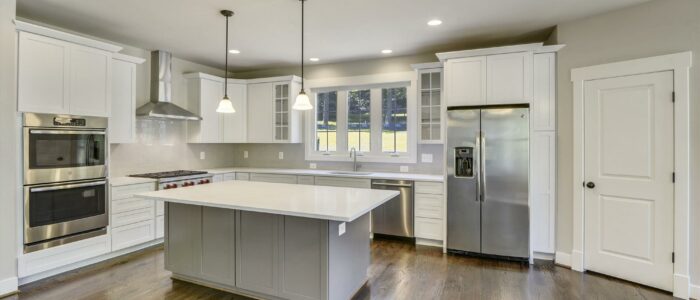 When you compare the cost of building a home to buying an existing home, the biggest question that arises is which option makes the most economical sense? Many people would assume that buying an existing home is cheaper than building, but let's examine why that isn't always the case.
Most buyers find it difficult, or nearly impossible, to find a house on the market that is in their desired neighborhood and fits their space and design preferences. To get there would require renovations, which ultimately adds to the total cost of the house.
A Closer Look at the Numbers
Let's say you are looking to purchase a 4 bedroom, 3.5 bath home in Fairfax. You love to cook and entertain, so having a large gourmet kitchen is at the top of the list.
Browsing recent listings in the area, you find a lovely 3,572 square foot, 4 bed 3 bath house for $810K. Unfortunately, that house does not have everything you need. You were looking for 3.5 baths, right? And the kitchen isn't quite up to your standards. To get the house you really want, you will spend approximately $15K to add a half bath and $30K for a kitchen remodel. This brings the total cost of this less than perfect home to $855K.
Building Your Custom Home
Did you know that building a new home on your lot was an option? For the last 35 years, NDI has been showing families all over northern VA how building a custom home is well within their reach. Let's look at the numbers!
When you build on your existing lot, you can choose the model that works best for your family. For example, our Hastings Model features 4 bedrooms, 3.5 baths, and 3,613 square feet of living space. The turnkey price is $494,900, and you get the features you are looking for. Of course, lots and site development vary in cost, but NDI is here to guide you through the whole process, and within your budget, from initial concept to completion.
Interested in learning more? We are offering free consultations to show you how you can build your own custom home, on your lot, for less!
Contact us today at hello@newdimensionsinc.com or 800-406-8555.
Dream. Build. Live.