Jen In The Kitchen: Pizza Monkey Bread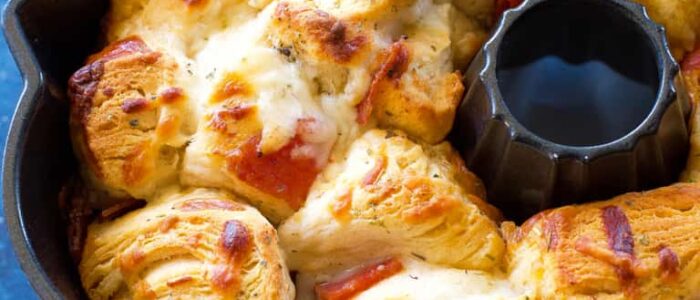 Looking for a yummy app to make while watching the Super Bowl this weekend? Look no further! This recipe for Pizza Monkey Bread is easy, fun to eat, and yummo!
Monkey bread recipes are nothing new, but I've never actually tried one before. This one is super simple to make, took less than 10 minutes to get into the oven, and no less than 4 minutes to eat. Seriously, my family devoured this. I actually halved the recipe and our team of 4 took care of every last bite. Did I mention how easy it was to make?
Step 1: Throw all the ingredients in a bowl to combine.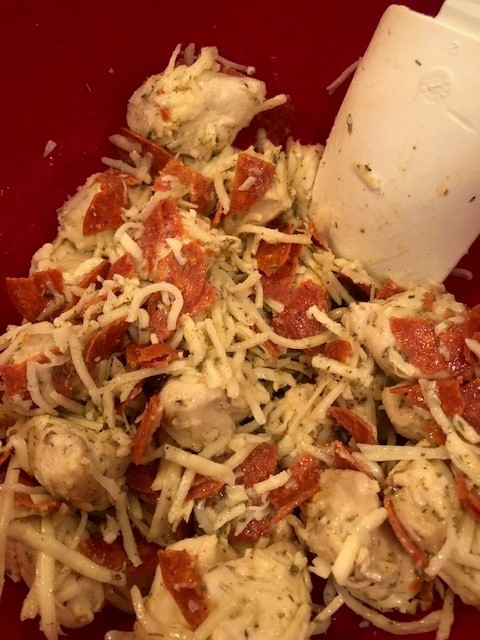 Step 2: Pour everything into a buttered Bundt pan and bake for 35-45 minutes at 350 degrees.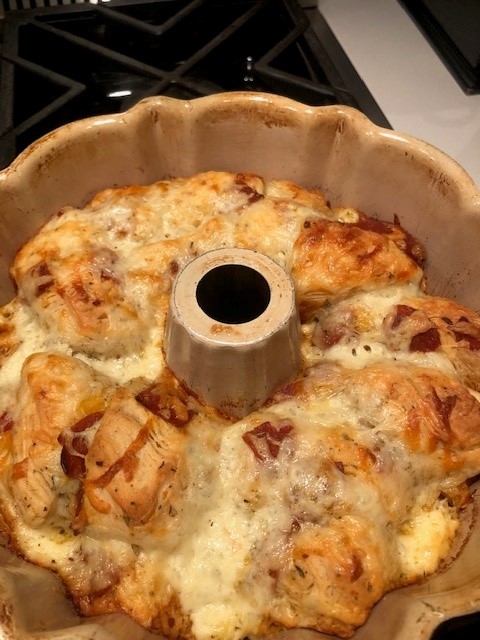 Step 3: Let cool, then flip it over onto a platter. Now, I'm sure you will do a better job greasing your pan so the yummy monkey bread doesn't stick like mine did. Still tasted great but oh my…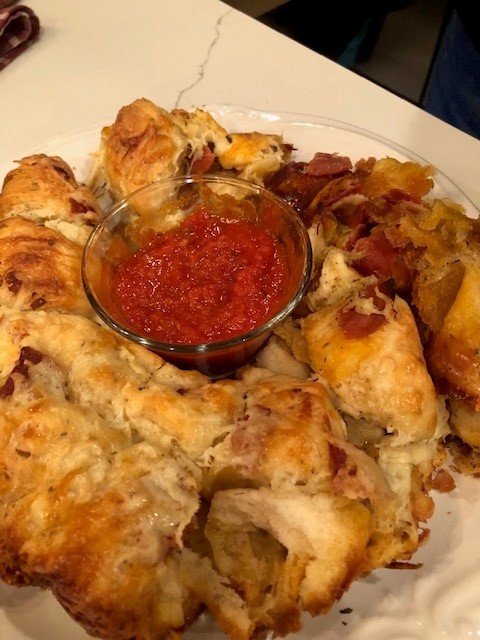 Step 4: Pour jarred pizza sauce into a dish and enjoy!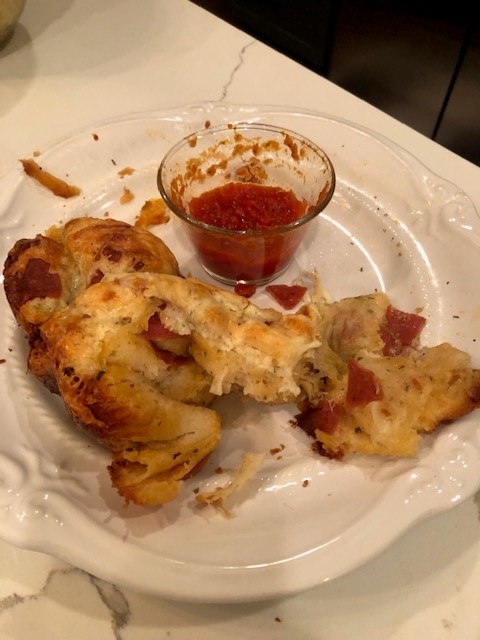 I literally took this picture 3.5 minutes after setting it in front of my family. The rest was gone in the next 90 seconds. HA! Go family!
Dream. Build. Live.