35 Years of NDI Part 2: Getting Things Off The Ground (1988-1991)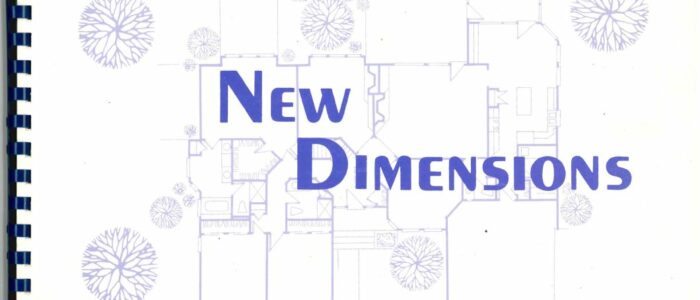 We're celebrating 35 years in business this year so I thought it would be fun to do a multi-part blog series on the history of NDI. I'll cover how NDI was started, the early years, and much more! I hope you will follow along. It is a story I am proud to tell!
In case you missed it, here is Part 1: The Start.
35 Years of NDI Part 2: Getting Things Off The Ground (1988-1991)
The first few years for a new business are critical, no matter what you're selling. It makes me chuckle to think that Dad decided to start a building business during a recession. Like I said in my last post, I don't think Dad knew exactly all that he would accomplish over the years when he set out to start NDI. He always tries to say he's been lucky, but I disagree. He may not have planned it all out every step of the way, but having a successful business for 35 years takes a lot more than luck to achieve what he has. It takes an entrepreneurial spirit and an intuition I find most people don't possess (or they don't follow it). He's had both of these qualities from day 1.
So what did those early years look like?
What Was NDI Building In The Early Years?
At first, NDI only offered the Shell program.  Our Shell program (still available today) takes the house from excavation through the framing stage.  We dig and pour the foundation, frame up the house, put the roof on, exterior windows and doors and then we turn the house over to the client to complete. This worked great early on, but it wasn't long before clients started asking Dad to completely finish the house.  That is when he started offering the Turnkey program.  Before we knew it, NDI was building more Turnkey homes than Shell homes.
Where Was NDI Building In The Early Years?
Anywhere we were asked to go! Dad built homes in Maryland, New Jersey, Delaware, North Carolina, and all over Virginia. He continued to build in Maryland up until finishing his last build across the river in 2002. Since then, NDI has been exclusively in northern Virginia.
Who Was Working For NDI In The Early Years?
Dad made some key hiring decisions in those early days.  Earl Heninger was one of them.  Earl had worked with Dad at his previous company, NBS. Shortly after Dad started NDI, he called Earl and asked him to come and work for him.  I don't think there was much hesitation.  Earl really helped get things off the ground in those first few years.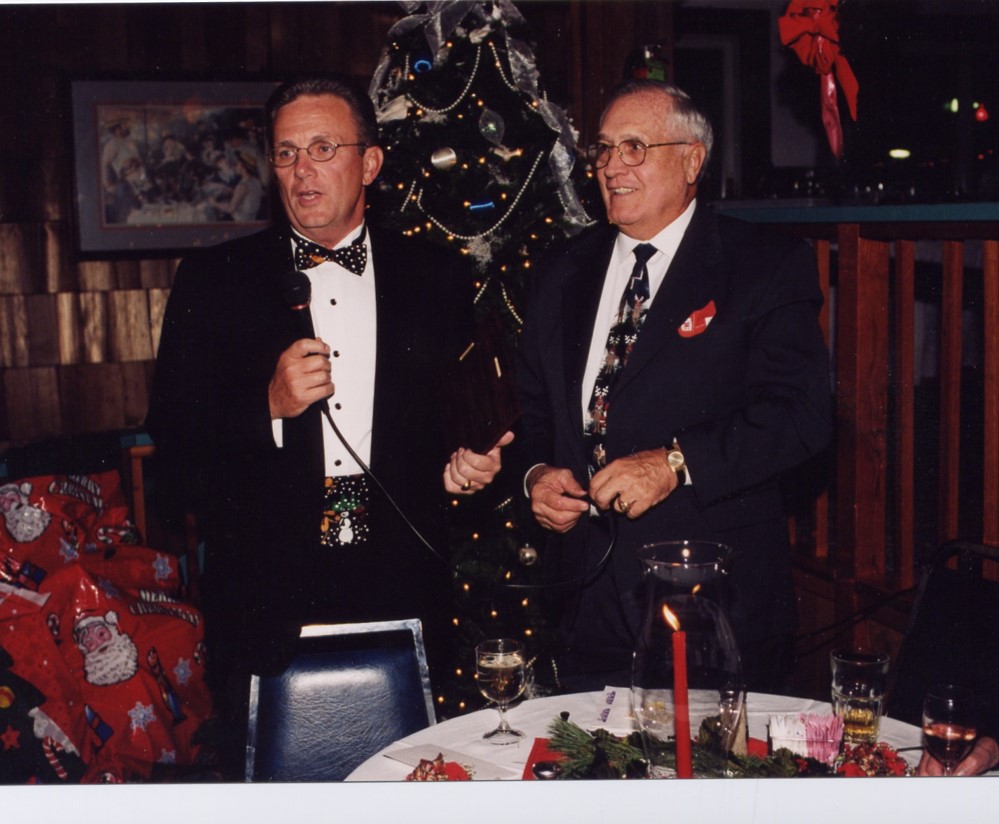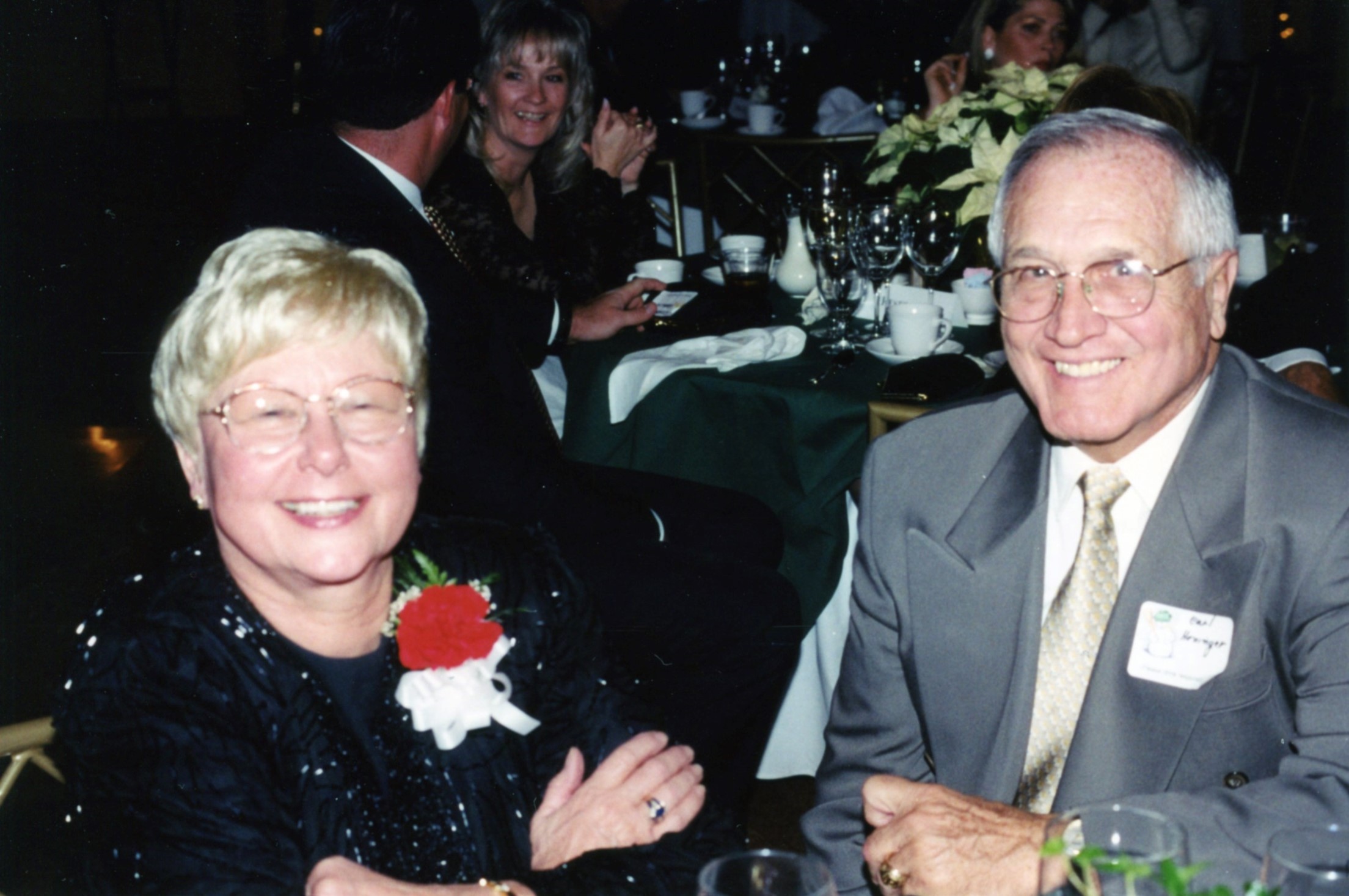 Earl retired in 1998, but he and Dad remained close friends until Earl passed away in 2016.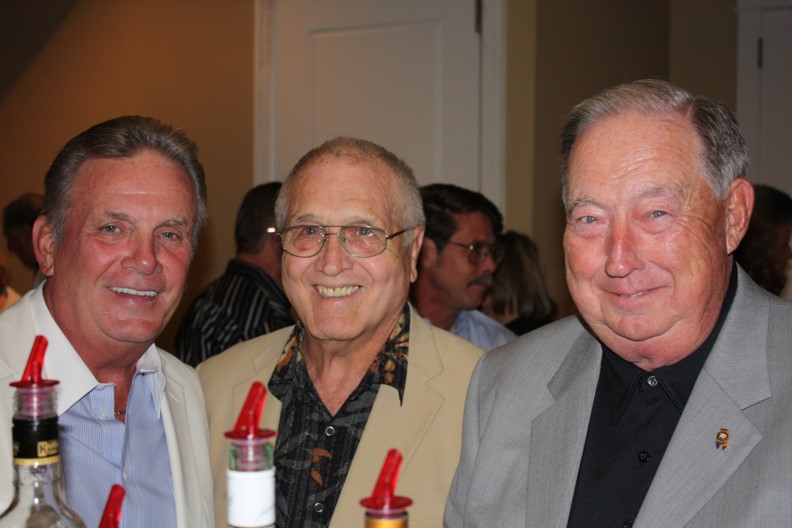 And then there was Rick! Rick Hoffman is the longest tenured NDI team member (aside from Dad).  He was hired as a superintendent in 1991.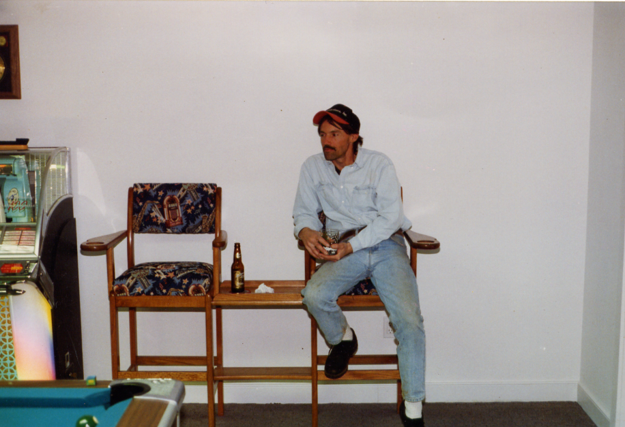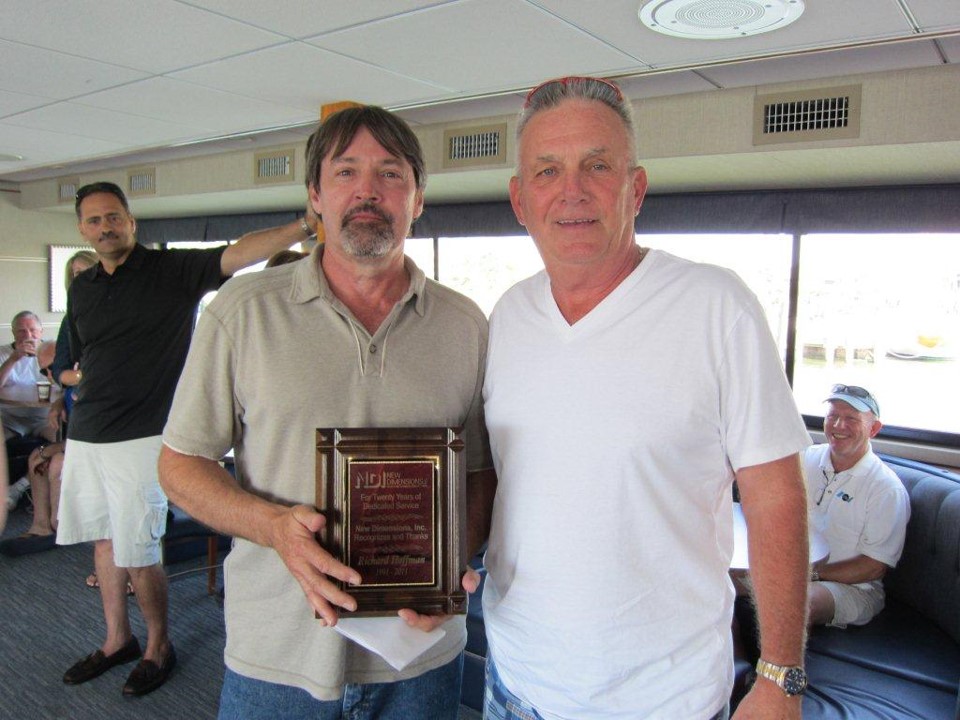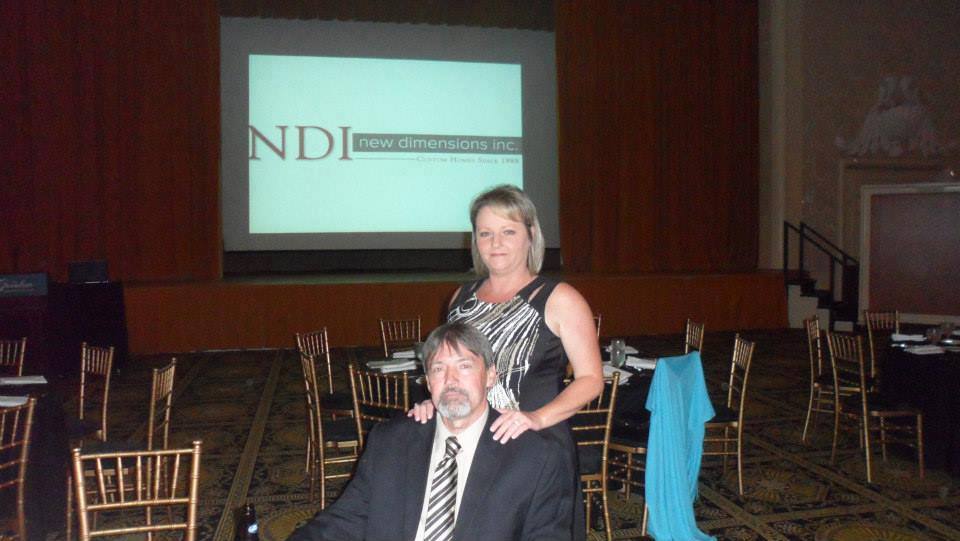 He also met and married his wife, Dawn, here at NDI. They both remain valuable members of the NDI team today!
Who Else Helped NDI In The Early Years?
Dad is truly humbled by all of the help (through support, encouragement, even OFFICE SPACE!) he received from others. His previous company, National Building Systems, created and helped Dad with his marketing efforts in those early years. They even printed his very first catalog. Check this out…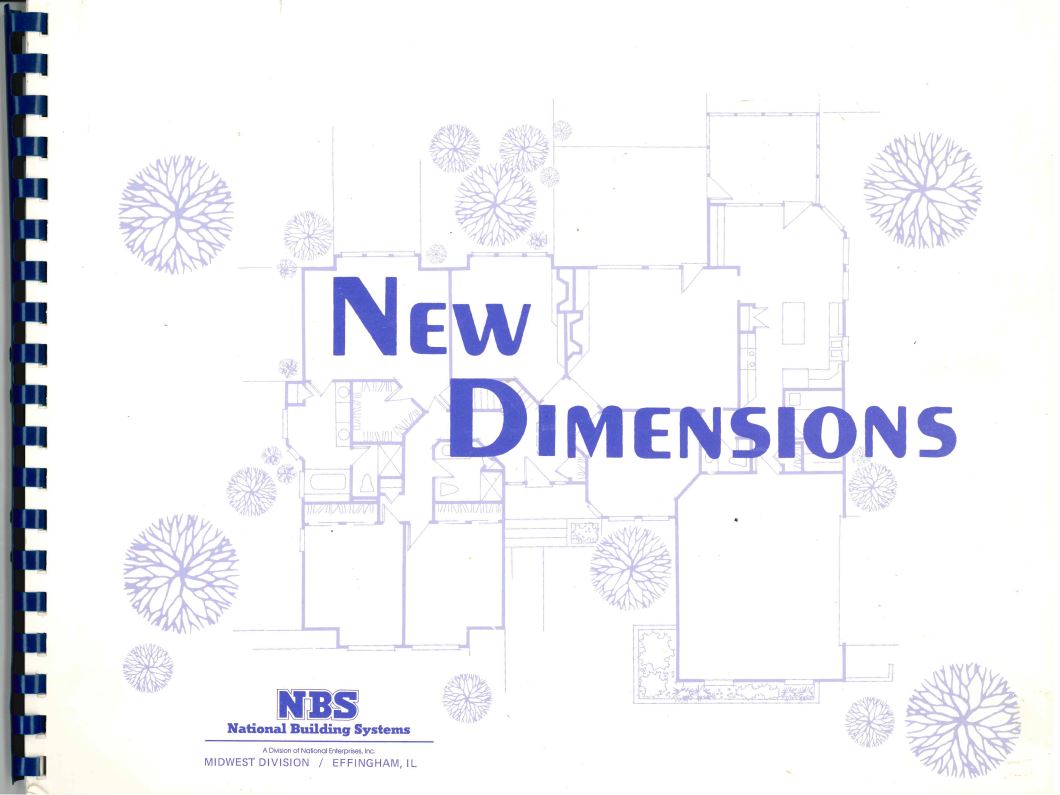 And his close friend, Bob Cartwright, who was also a builder, let him use some of his office space In Lake Ridge, VA when he first launched NDI.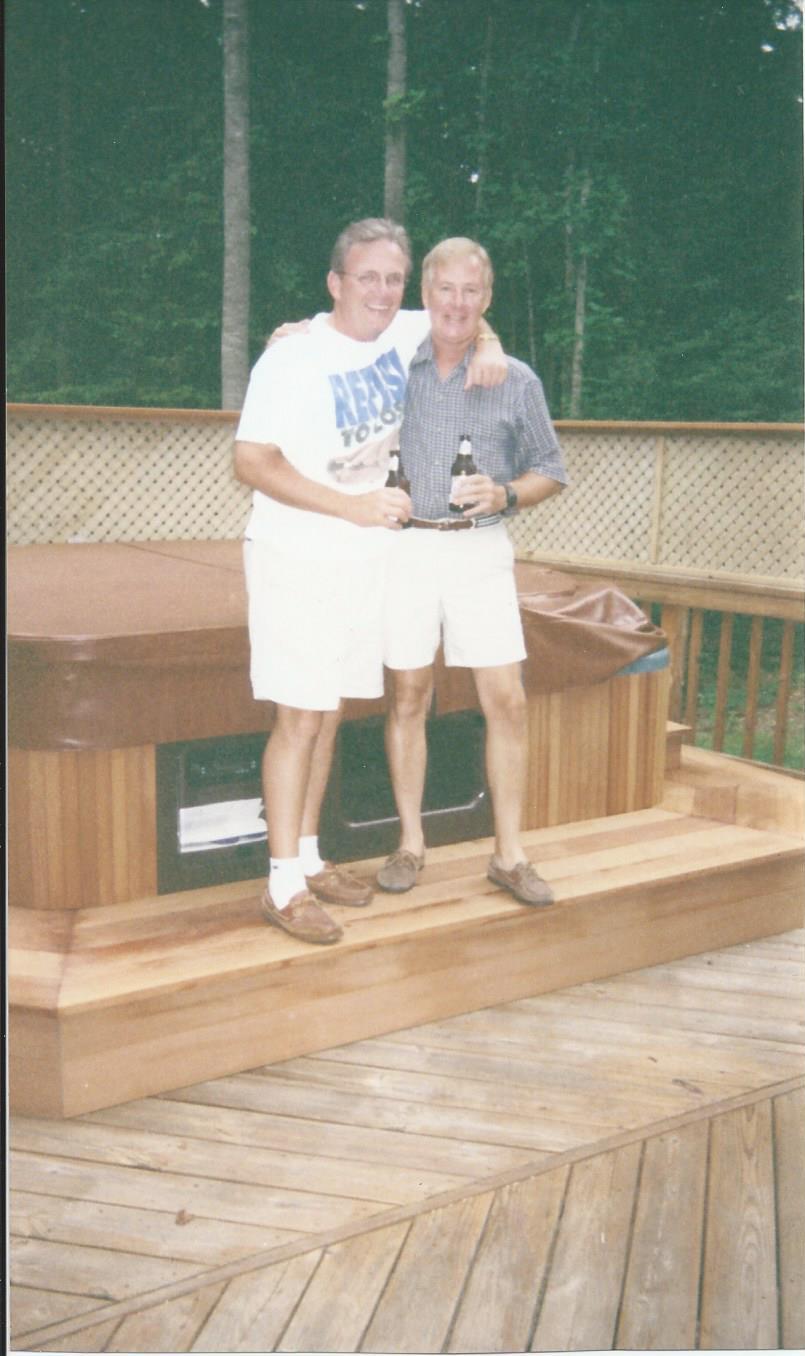 Dad always talks about the early years and how much fun they were. It was a lot of trial and error, risk and the will to be the best. I saw it from the sidelines, and little did I know I would ever be part of it.
Next in the series, Part 3: The Next 10 Years, I'll tell you all about how Dad spent the next decade in business growing the team, the product, and when I asked him for a job.
Dream. Build. Live.