Positive Signs for the Housing Market Despite Fed Increase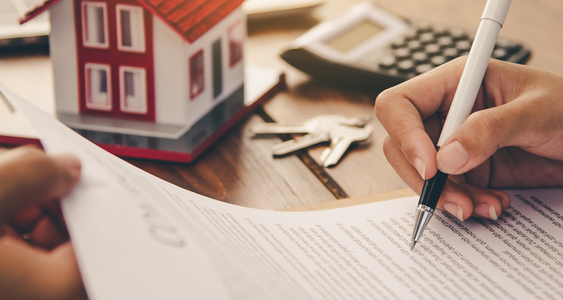 We think delivering beautiful and functional homes for our clients is an important mission, and we are proud of every home we've built. But there is a lot that goes into it! Following, exploring, and experimenting with new home trends is one of the fun aspects of being in the custom home building business. But there are others that are a little less glamorous, yet still important. One example? Keeping an eye on the market, especially mortgage rates.
While the Federal Reserve doesn't set mortgage interest rates, their moves do influence rates. With the Fed increasing rates again last week, and with the potential of more increases to come, many people are asking what it means for them.
I'm here to break it down for you and explain why this latest Fed move is a positive sign among many we're seeing in the housing and mortgage markets.
Following The Fed Trend
As expected, the Fed announced a rate hike following their meeting last week. Afterall, they have been raising rates at every meeting for a year now. However, this increase is smaller than recent increases. The February increase is only .25%, down from a .5% increase at the December meeting and several .75% increases throughout 2022.
These hikes have been part of the Fed's efforts to fight inflation, and their efforts have been working. Recent months have seen inflation slowing. With this progress towards their goals, the Fed is now able to make smaller rate hikes as the economy slows in the direction of normal, though they do indicate that this will not be the final rate increase of the year.
Economists expect that the Fed will announce another small rate hike following their next meeting in March.
The Future of Mortgage Rates
So, what does this mean for mortgage interest rates? It means that smaller rate changes have less of an impact on rates and the result will add certainty to the market as buyers, sellers, and builders gain confidence in the real estate market.
We've already started to see this shift, as mortgage rates have been trending downward since November of 2022 and our homes have sold in less time than expected, and with multiple offers.
According to the Mortgage Bankers Association (MBA) Senior Vice President and Chief Economist Mike Fratantoni, following the Fed's announcement, "MBA is still forecasting a modest drop in mortgage rates through 2023, ending closer to 5% rather than the 6% we have today." We agree with this outlook and feel confident that rates will go lower as the year goes on.
Another Positive Impact
The timing of the Fed easing up on rate hikes couldn't come at a better time.
At NDI, we're seeing many of the supply chain issues that have plagued our industry during the pandemic begin to ease. This is an important element in keeping costs in check, projects running on time, and meeting construction loan requirements.
If you're thinking about building a custom home, your timing couldn't be better. Don't let the Fed rate hikes get in the way. You can actually get a construction to perm loan in the low 5%s right now! As a top home builder in Virginia, NDI can help you get financing terms that make sense for your unique situation. For more information please contact us at hello@newdimensionsinc.com or 800-406-8555.
Dream. Build. Live.