Construction Financing: Update on Rates & What To Expect in 2023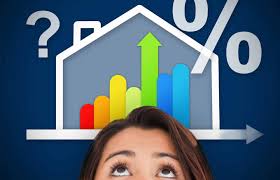 Everyone is talking about interest rates, and specifically when the Fed will ease increases, and what impact that will have on mortgage rates. A lot has changed over the last 12 months, and to help us sort through it, I've asked local mortgage expert, Dan Murtaugh of WesBanco, to help us understand what is happening in mortgage markets.
Question #1: In general, how are you feeling about the overall market for 2023?
I feel very positive about the 2023 market overall.  It is now mid-January and I am seeing a definite uptick in activity over the past week or so.  We are seeing this momentum across the region at our company.  I feel like the market has stabilized, rates are well off of their highs and people are actively back out there looking to get pre-approved.  There is certainly pent up demand and low inventory of resale homes.  This has more people considering new construction/ tear down of their existing homes.  Another positive from this brief market correction is it has allowed material prices to stabilize and lead times for products to be reduced.
Question #2: As I've said before, you have one of the best construction loan programs around. I think homebuyers are surprised when they hear they can still get a construction loan in the low 5's (as of the date of this post). Can you tell us about your program and the current rate?
Thank you!  Yes we offer a very competitive program and I have been specializing in this type of financing for 25 years.  WesBanco offer a One Time Close Construction- Perm (currently at 5.25%), which means you can lock your interest rate right at the time of contract signing, which eliminates the risk of rates increasing while your home is being built.  You pay low, interest only payments during the construction period.  The other strength of our program is we will finance up to 95% of the value of your new home, which reduces your cash out of pocket.
 Question #3: Some homebuyers may be leery of an adjustable-rate mortgage. But this has been a popular program for you even when rates were historically low. What would you say to those who might be nervous about an ARM?
Our program offers a 15/1 ARM, which is a 30 year mortgage that is fixed for the first 15 years.  The rate we are able to offer is significantly lower than a 30 yr. Fixed and provides the relative safety of a 15 year fixed period.  This is much different than ARMs of the past that may have adjust in 2-3 years.  According to the research available, today's ARMs are no riskier than other mortgage products and their lower monthly payments could increase access to homeownership for more potential buyers.  Many homeowners buy or build a home anticipating to keep it for fewer than 10 years. For these borrowers, ARMs are highly economical when rates are higher. Even for those planning a longer holding period, an ARM allows for lower payments  and significant savings during the fixed period and preserves the option to refinance down the road.
Question #4: I know you don't like when I ask you what you think rates are going to do in 2023, but what do you think rates are going to do this year?
There is growing sentiment among industry professionals that interest rates have peaked.  My guess is we probably have seen peak mortgage rates unless there is some other unexpected shock to the economy. Over the past few weeks the  Conventional 30 year fixed as inched closer to the  6% mark, and farther away from the 8%-10% mortgage rates people were talking about late last year when rates peaked at 7.25%.
Thank you Dan!
We are certainly in a much needed market correction (check out my 2023 forecast for more on this), but there are still financing programs that make sense! If you would like more information about Dan's construction lending program, checkout his website HERE!
Dream. Build. Live.