Jen In The Kitchen: My Favorite Recipes of 2022
My 2022 New Year's Resolution was to cook one new recipe each week. I had done this back in 2006, and it really jump started my love for cooking! While I did a very poor job of sharing my favorite recipes with you throughout the year (and taking pictures, I really need a photographer!), I did achieve my goal (I actually blew it out of the water with close to 60 new recipes)!
Now all of them weren't noteworthy. In fact, I would say the majority of them, I will not likely make again. But I do have several that I have (and will) make over and over again! Here you go (in no particular order)!
If you have been following this blog, you know I'm a huge fan of the Barefoot Contessa. Well, Ina released a new cookbook last year, and it has so many great recipes I want to try. I made the Creamy Chicken with Lemon & Thyme and it did not disappoint! I'm a sucker for roasted chicken with lemon and fresh herbs, and this recipe has it all. It is also super easy (and flavorful) for a weeknight meal, but I would also entertain with it.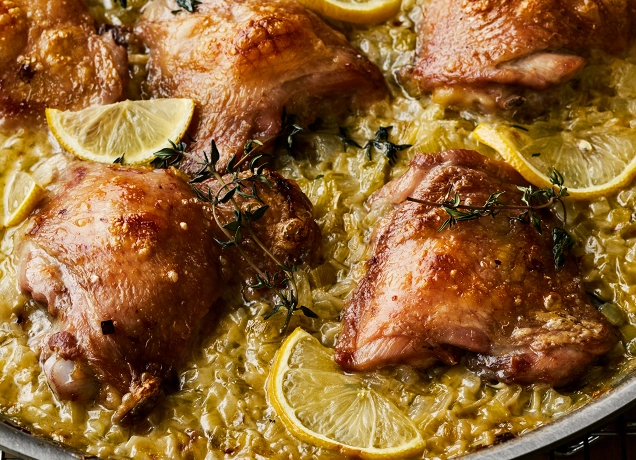 The family also loved these Ground Beef Philly Cheesesteak Sandwiches. It isn't the usual recipe I would gravitate to since I don't eat a lot of bread, but I was in the mood for something cheesy and this was so good. Super easy to do on a weeknight, and just a few ingredients. I made a few mods to the recipe – I used soft sub rolls instead of the sourdough, but any bread you like would work. Also, I didn't use the Worcestershire sauce (the flavor of it in some dishes is off-putting to me), but I did make a beef broth slurry (1 cup beef broth and 1 T of flour) and added that at the end. It added a lot of flavor and juiciness to the meat mixture – YUM!
I don't make a lot of desserts, but this Apple Crisp was calling to me for a family dinner we hosted right before Thanksgiving. It's easy to pull together and flavorful!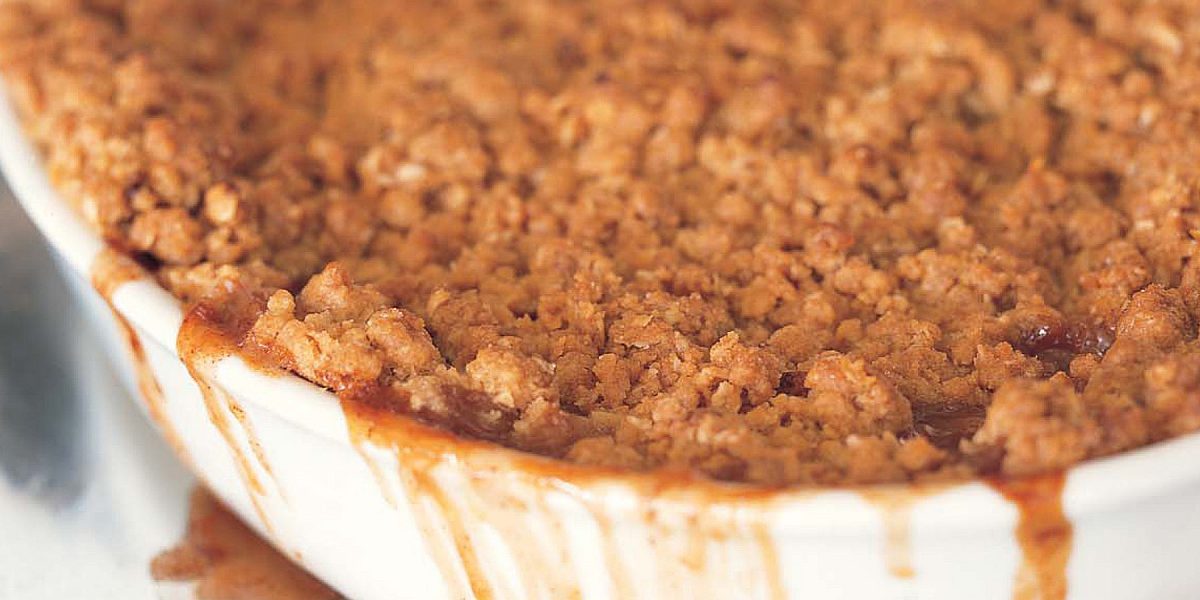 I made 2 new salmon dishes this year, I loved both. The boys and I love to eat salmon (my darling Paul tolerates it because he knows we love it), and I usually make this Ina recipe which I love because it requires pantry staples I always have on hand. And the marinade is so delish I could drink it! But I was ready to have a new salmon recipe (or 2) in the arsenal.
The first new salmon I tried was a Salmon Rice Bowl with Green Curry Creamed Spinach. Oh my word, I absolutely loved the different flavors of this dish, I will definitely be making it again. It is a little on the spicy side as written, but you can also cut the red pepper flakes down or out altogether. The next new salmon recipe was Salmon Pasta with Creamy White Wine Sauce. This was pretty decadent for me (especially on a weeknight), but it was really yummy. Would also be good with sliced, blackened chicken breast! I'm still on the lookout for my next favorite salmon recipe (hard to beat Ina's Asian Salmon), but I'm not giving up!
I first tasted this next recipe while visiting friends in Charleston, SC. Such a simple, yet yummy snack! These Firecracker Crackers are spicy and delicious, my entire family loves them! I've made them with mini saltines, but I think mini ritz crackers taste even better. Put them out as an easy app before dinner, take them to the ballpark for a sideline snack, or while watching TV!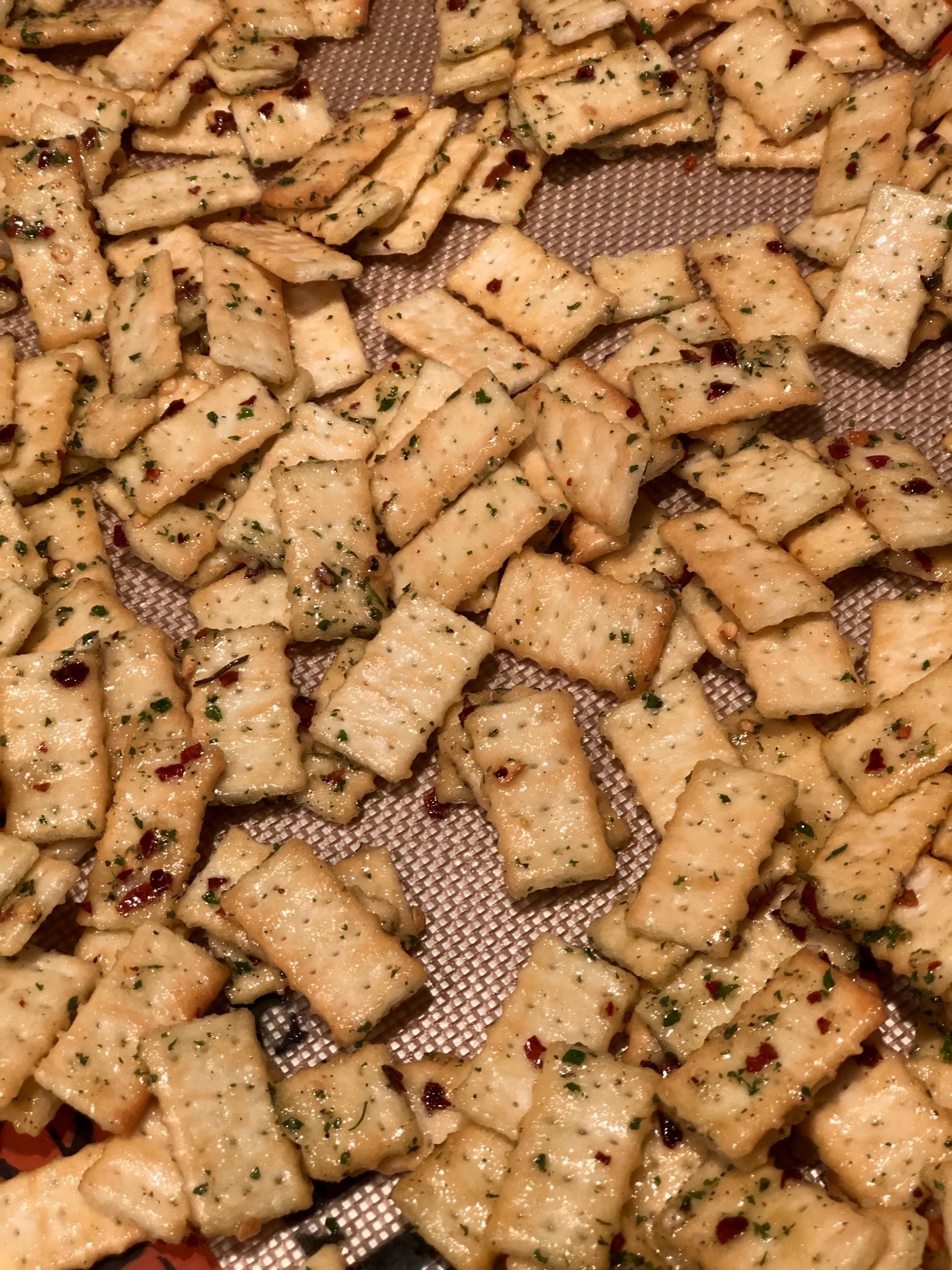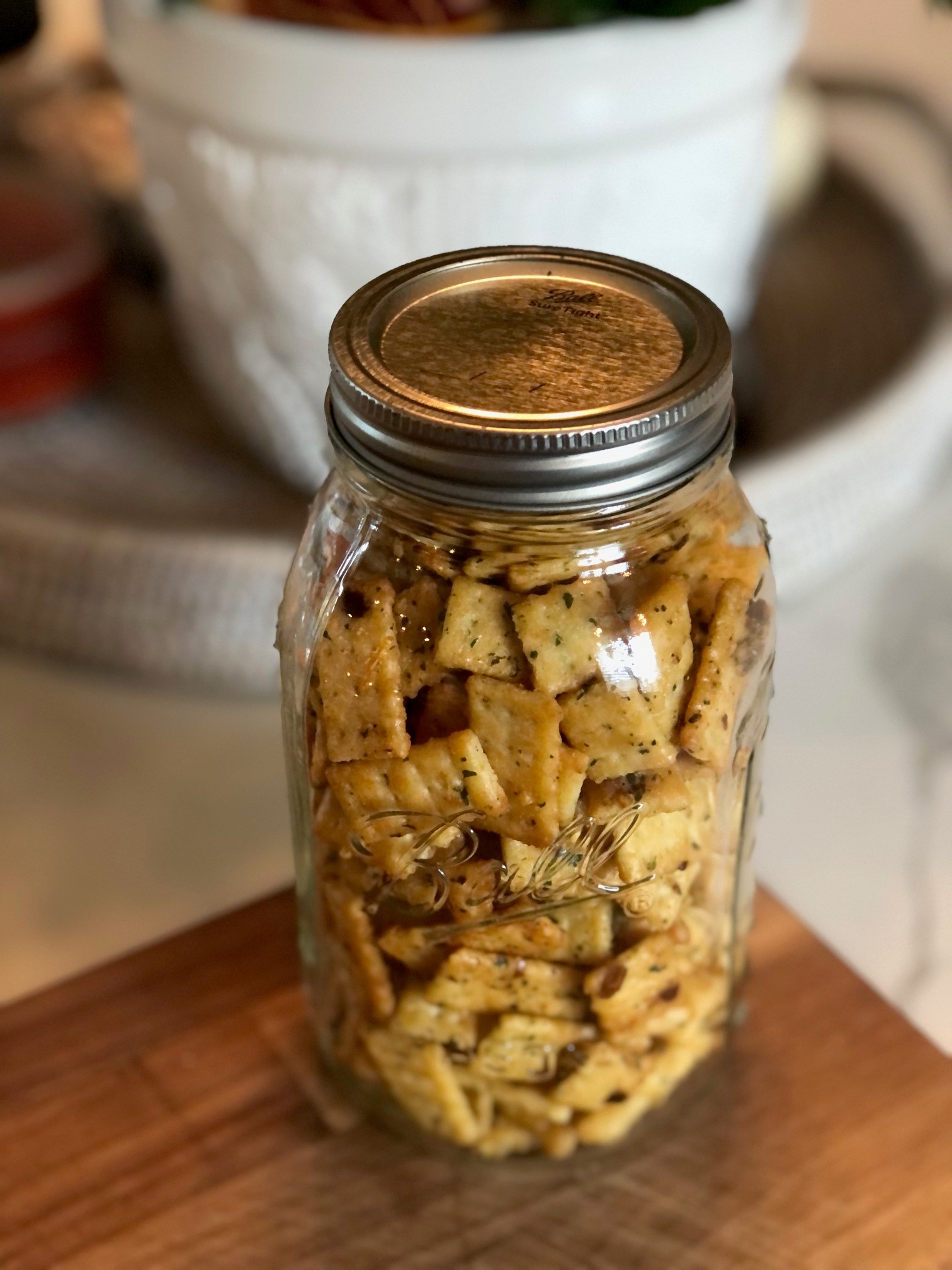 I made bread! For as much cooking as I do on the regular, this was a first for me. And this No Knead Focaccia Bread was so simple, and this recipe is really versatile. The 2nd time I made it, I added black olives and fresh rosemary right before baking. Yum and so fun!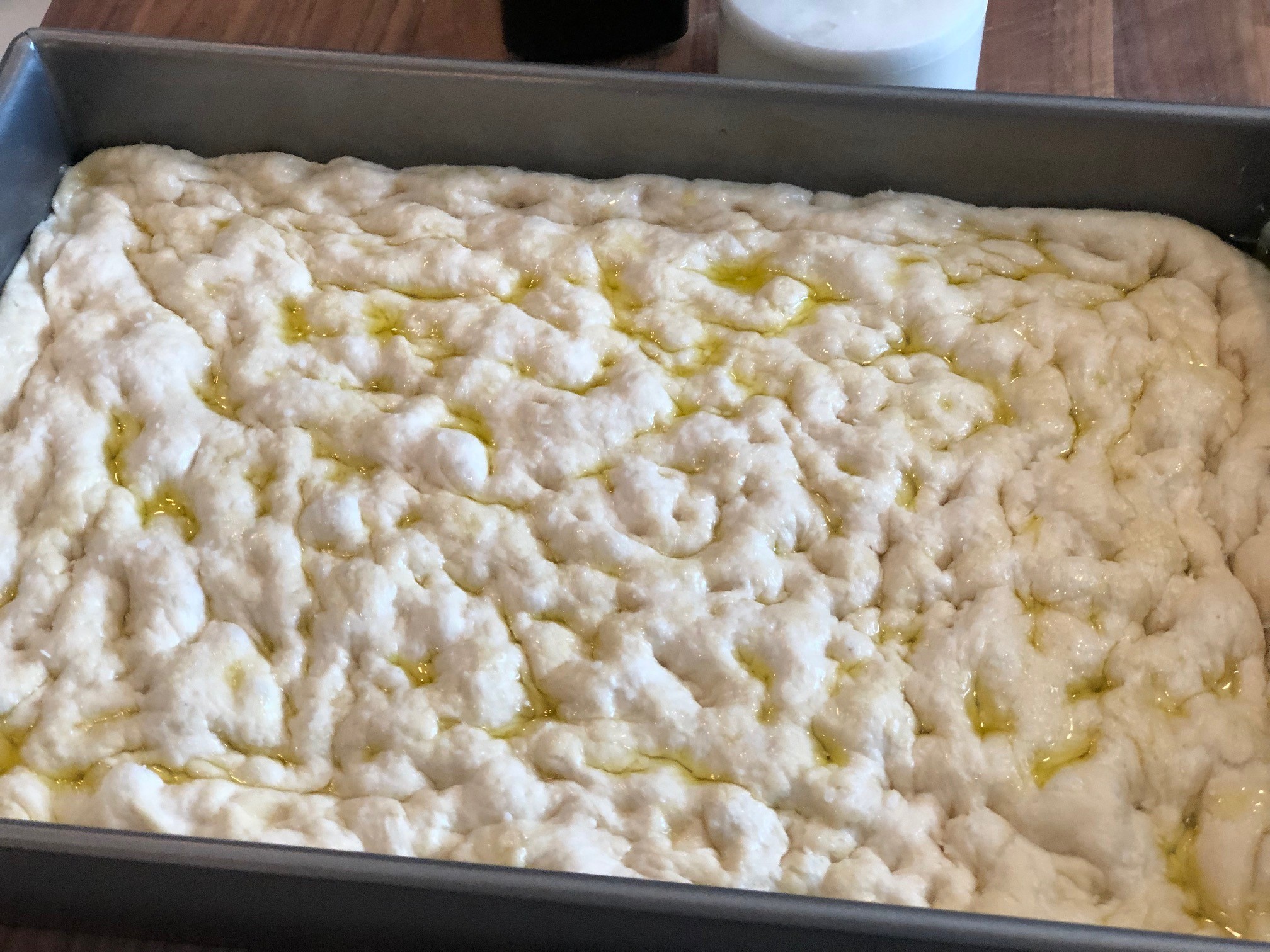 Looking for a simple pulled pork recipe? I have made this Spicy Dr. Pepper Pulled Pork recipe three times this year. It sounds a little kitschy, but its really good and I love the spice (I doubled the peppers for more spice, but you can certainly eliminate them all together if that's more your speed) and it pairs perfectly with my new favorite Creamy Cole Slaw recipe.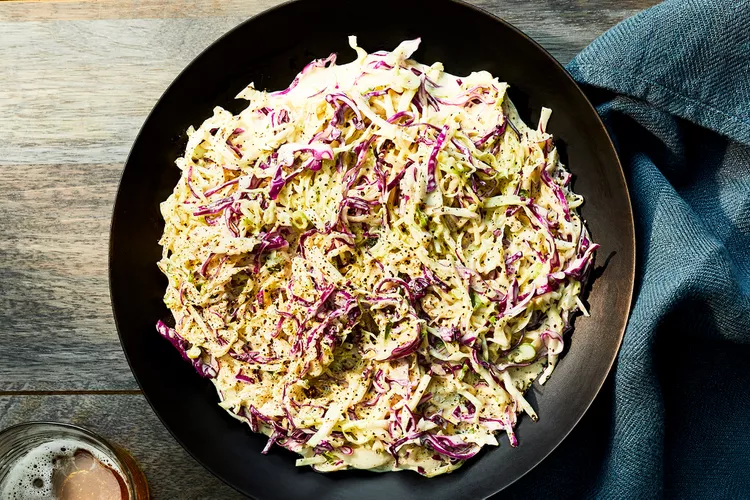 Andrew and I enjoy baking together (big stretch out of my comfort zone), so we decided to try this Basil Crème Brulé with Strawberries. Very tasty and fun when entertaining! Don't have a kitchen torch, this is the one we purchased.
I love this fun recipe for Italian Wedding Risotto, a fun spin on the classic Italian soup. It was one of the first recipes I tried this year (and one of my favorites!), and I've made it multiple times. Easy to pull together (especially by prepping the meatballs ahead of time) and great for entertaining!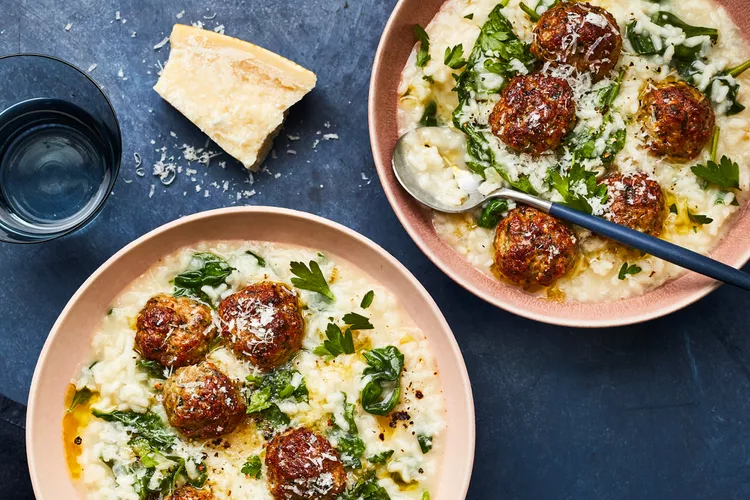 I love a good breakfast casserole and I've made this one for years. But I tried a new recipe this year, and its also delicious! Crescent Roll Breakfast Casserole is just a few ingredients and easy to throw together in the morning or even the night before. Another good breakfast option is this Crustless Quiche. I had some leftover sliced ham in frig and used fresh spinach instead of broccoli – really yummy. One of the best things about making quiche or frittatas, is you can use whatever you have on hand!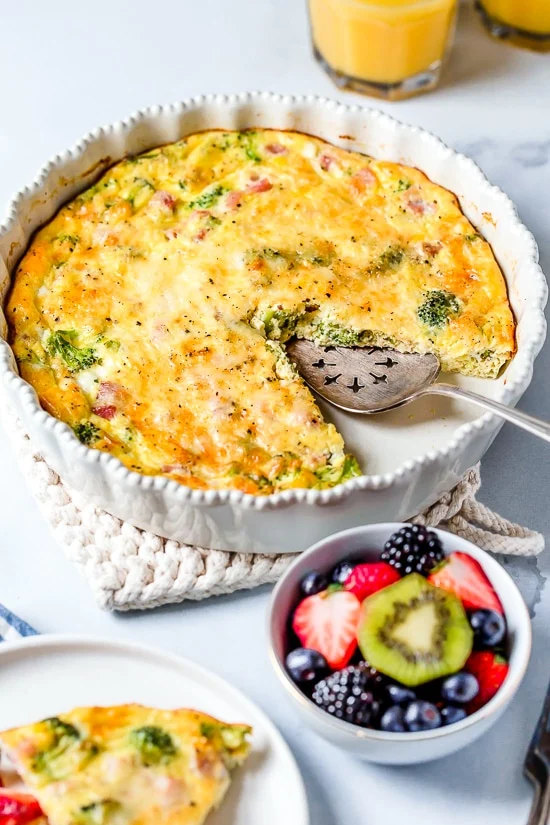 It was fun trying new things in the kitchen last year! I didn't make a resolution for 2023, but I do intend to keep up with this one. I still have the old faithful recipes I make on the regular, but it's fun being a little adventurous! I'll share the good ones along the way (promise!).
Dream. Build. Live.