Jen In The Kitchen: My New Year's Resolution + Spicy Baked Goat Cheese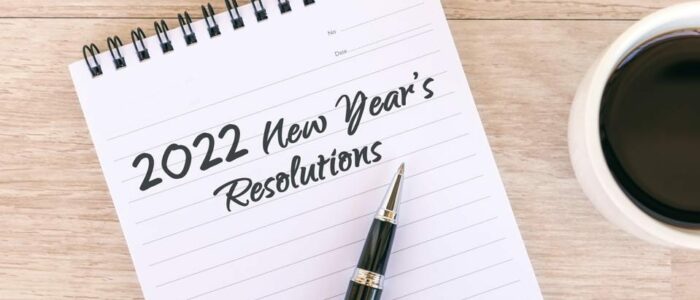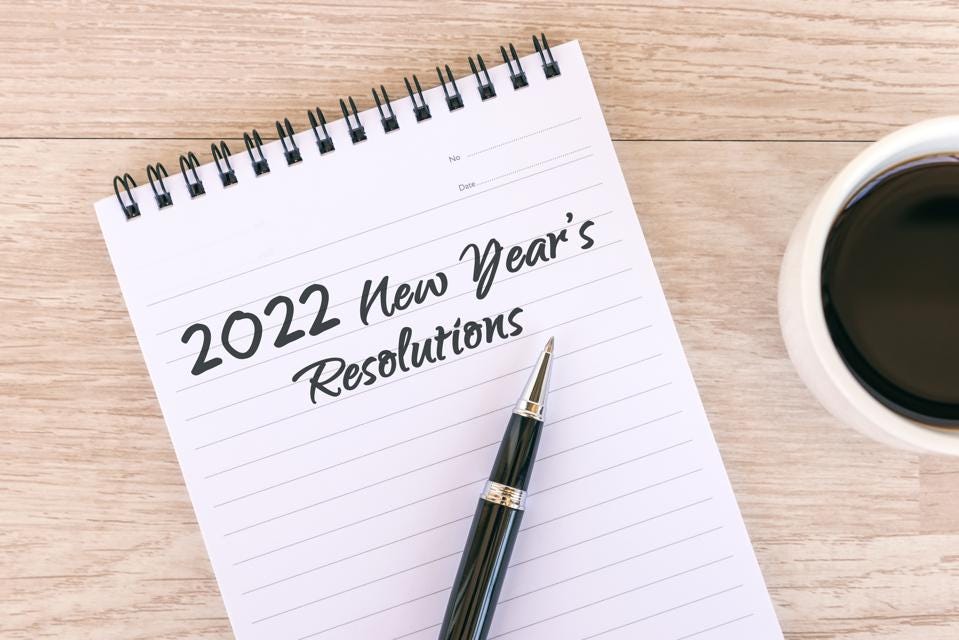 I've been in a bit of a cooking slump recently, so my 2022 New Year's Resolution is to make one new recipe a week. It can be a main dish, side dish, appetizer, dessert, even a new cocktail recipe! It just has to be new.
So, I've been cooking like crazy and it feels so good! I won't be sharing all of them, because quite frankly, a few have been disappointing. But I'll share my favorites with you throughout the year!
First up, Spicy Baked Goat Cheese Appetizer.
I'm a sucker for cheese, especially when it's all melty and served on bread. Yes please! This recipe actually reminds me of another favorite (and crowd pleaser), Baked Fontina (get the recipe here, just scroll to the end of the post).
Spicy Baked Goat Cheese is so simple and comes together quickly. Assemble everything ahead of time, and then throw it in the oven right before your guests arrive. EASY!
STEP 1 – Make the hot chili oil. Heat a 1/4 cup of extra virgin olive oil in a small sauté pan, add about a teaspoon of red pepper flakes (or more if you like it really hot!). Let it get happy over low heat for a few minutes, set aside.
STEP 2 – Slice 8 ounces of goat cheese (make sure the cheese is really cold so it is easy to slice). Place the sliced cheese in a small cast iron skillet (or small baking dish). Surround the cheese with a pint of cherry tomatoes, drizzle the hot chili oil over everything, then season with salt & pepper.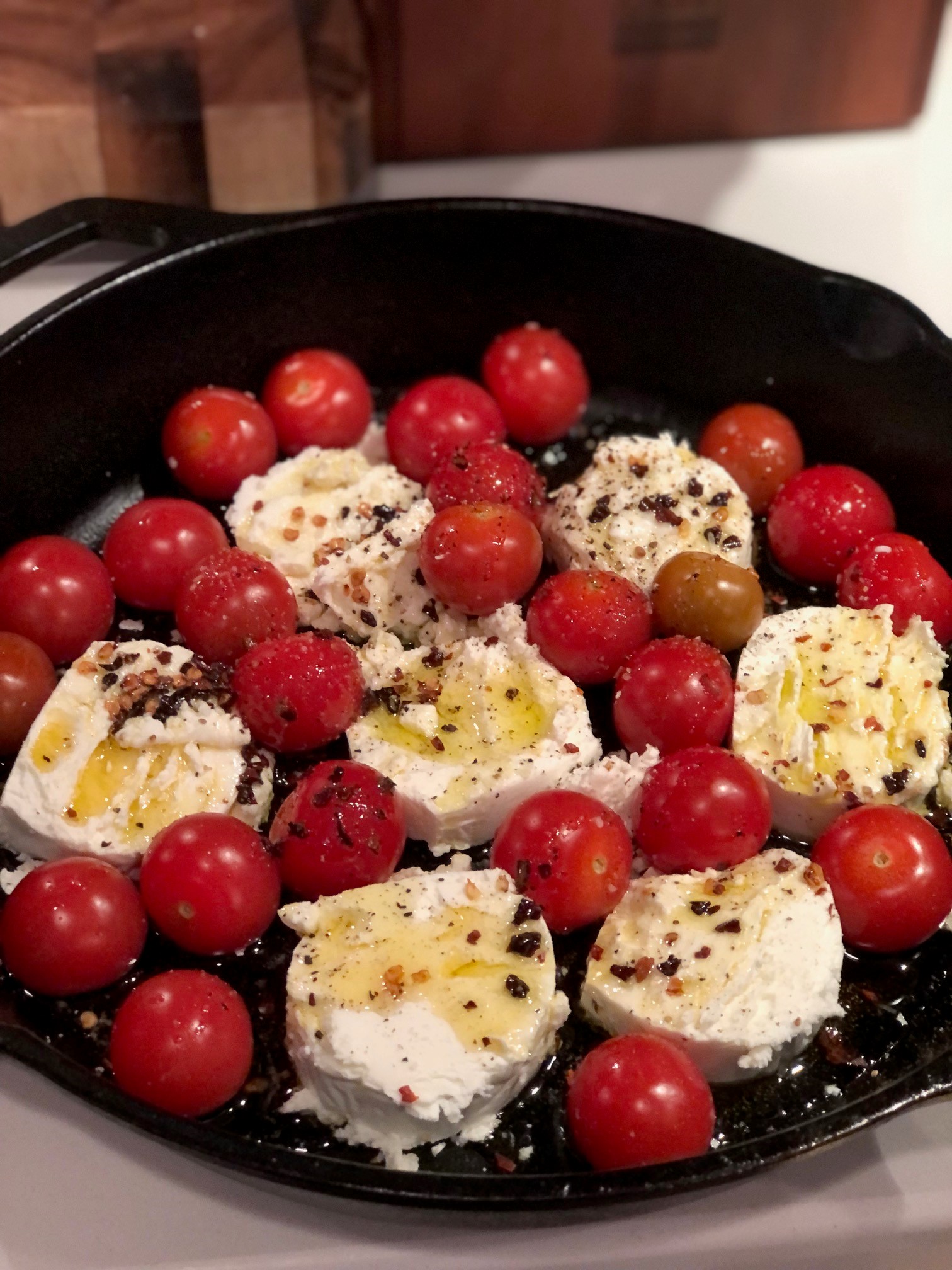 STEP 3 – Bake in a 450 degree oven for 25-30 minutes. Serve with toasted crostini or sliced baguette and enjoy!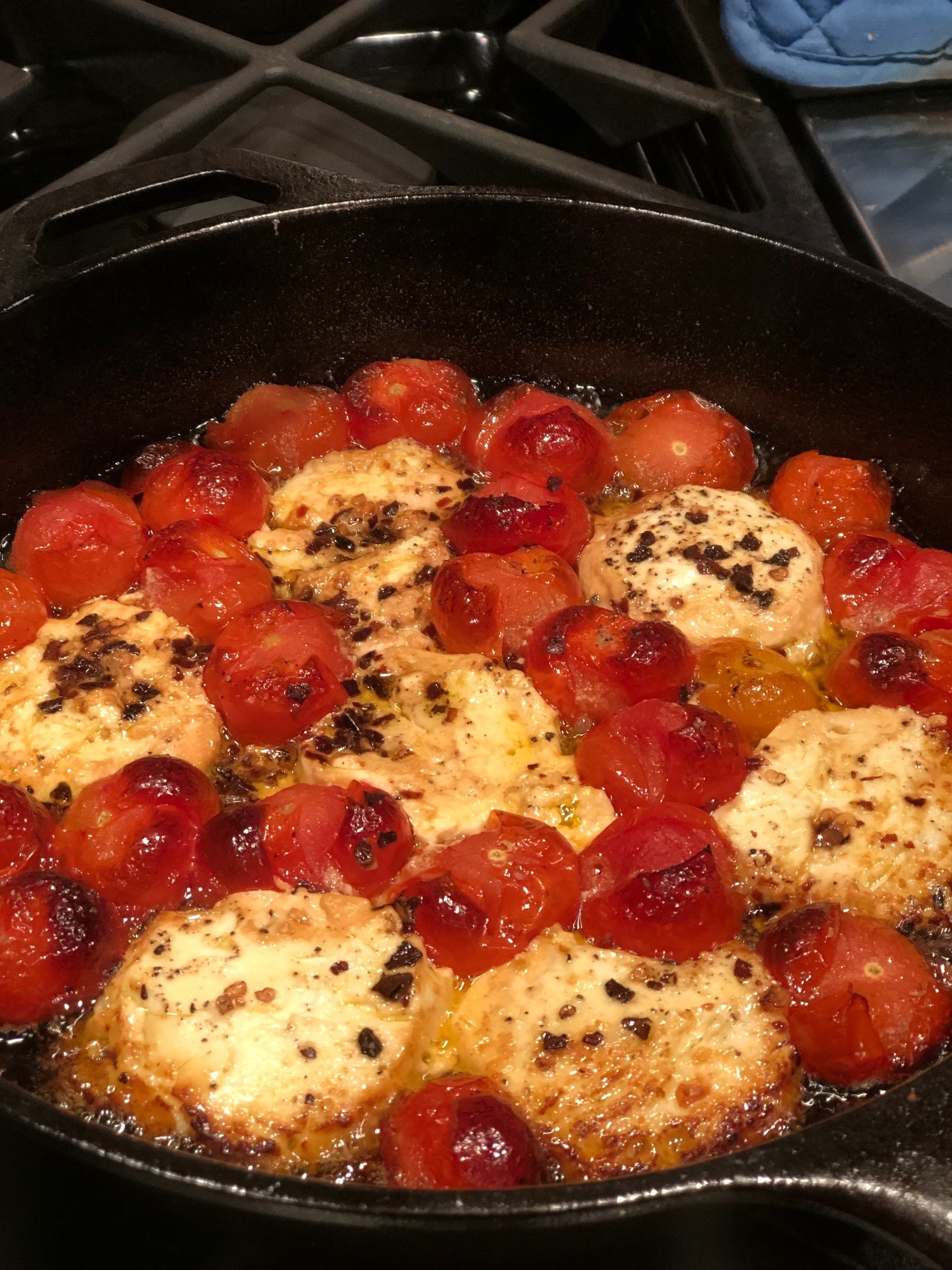 I look forward to sharing my favorite new recipes this year (I'll also be throwing in some oldy but goody recipes too!)!
Do you have any favorite recipes you'd like to share with me? Email me at landersj@newdimensionsinc.com!
Dream. Build. Live.