Jen In The Kitchen: Easy Dessert Board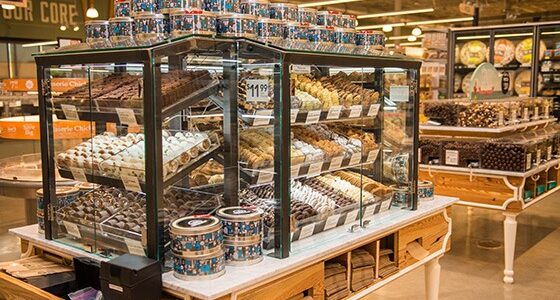 I am always looking for entertaining recipes that I can prepare ahead of time so I'm not hovered over the stove while everyone else is having fun. Here is an easy dessert idea that can be scaled to any sized group and made ahead!
I love making food boards when I entertain. It's a great way to offer variety to guests and once you get the hang of it, they are so easy to make. I bought this book a few years ago, and it inspired me to make fun, easy food boards.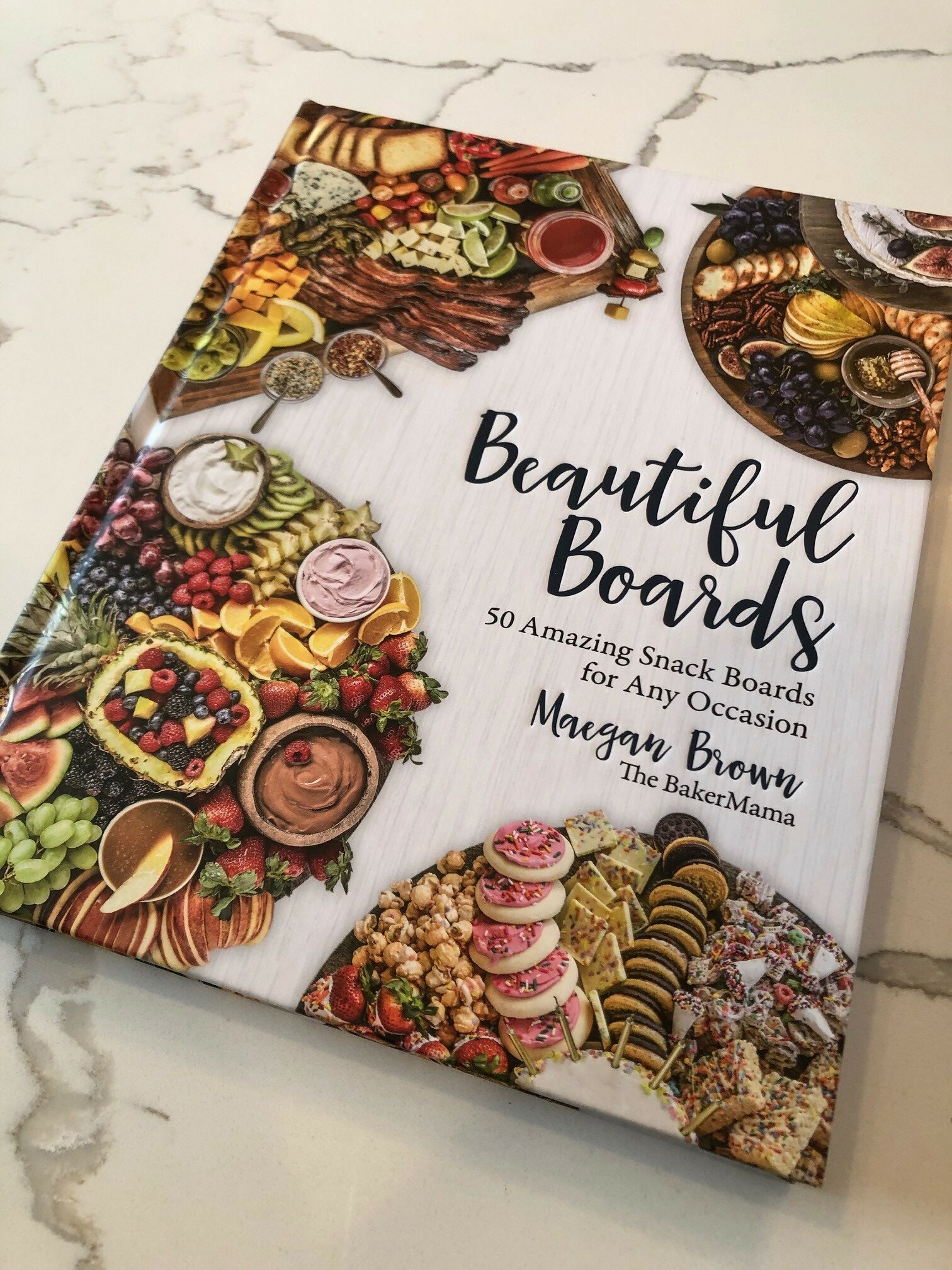 We recently had some friends over to the house, and I wanted to do something different (and easy) for dessert, so I decided to make a dessert board. It was so fun, and the best part about it was it required zero cooking! I went up to my local Whole Foods, and grabbed a few varieties of cookies, sweets, and fresh fruit. Have you seen their cookie by the pound display?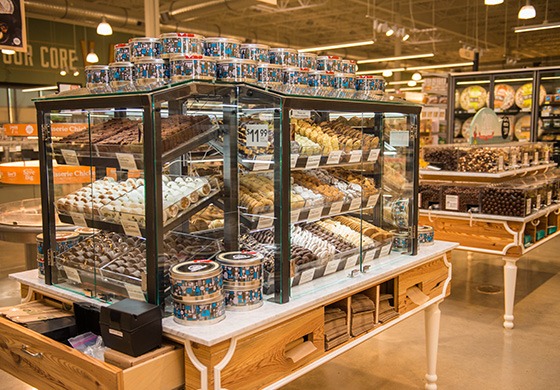 They have lots of yummy choices (seasonal too!) to select. I also visited the produce department, and the area around the cheese display to get additional treats to add to the board.
Here is how I like to assemble my Easy Dessert Board.
Choose 2-4 types of cookies
Choose 2-3 types of candy (chocolate covered nuts, caramels, etc.)
Consider adding fresh or dried fruit
The key to a pretty board is to group things together and use small dishes to create interest. I like the look of a really full board, so I will fill in with lots of chocolate candy (I've even used Sour Patch Kids as a filler and the kids love it!), fresh or dried fruit, and even popcorn!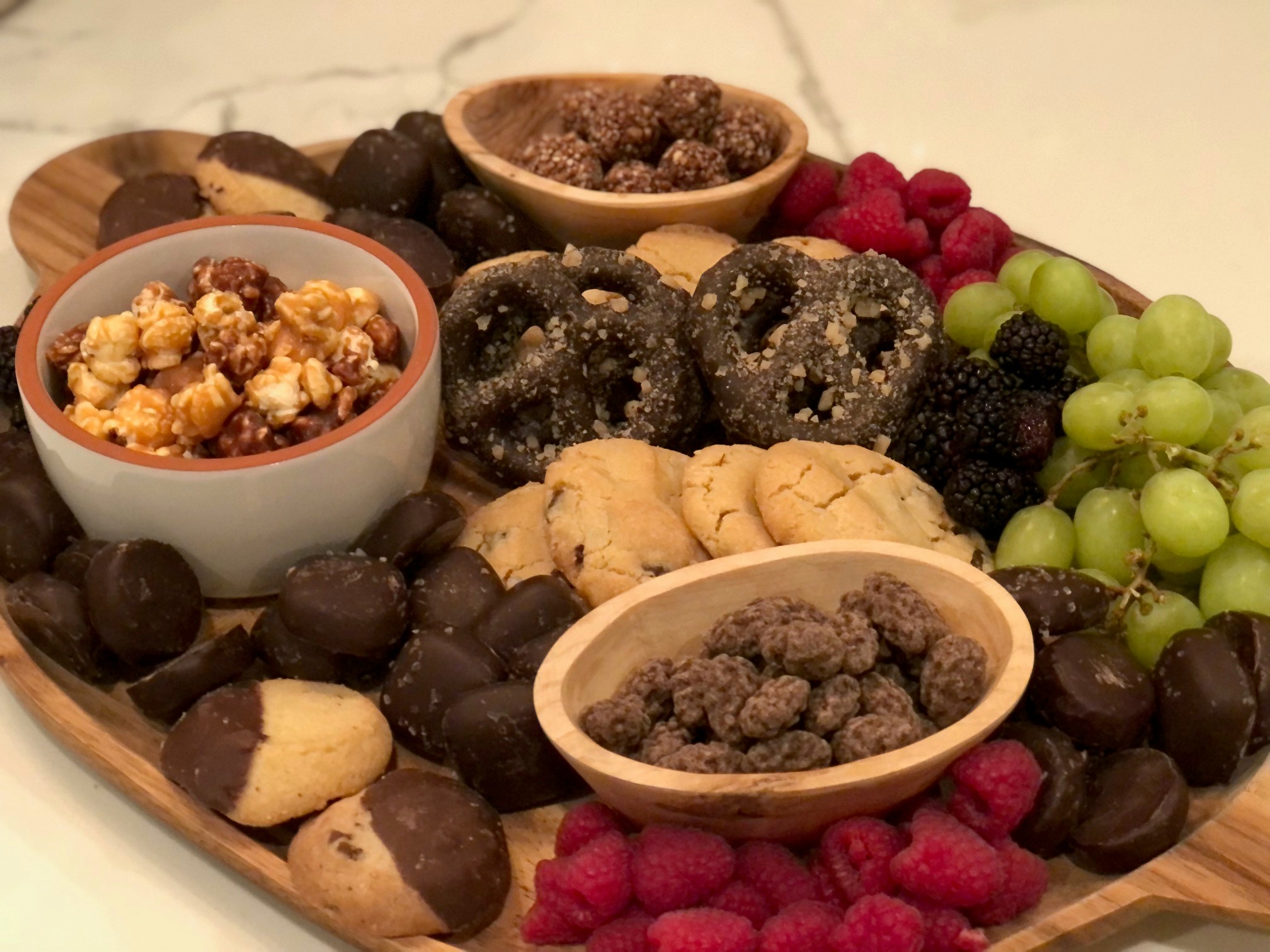 Place the board in the middle of the table and let everyone take what they want. It's fun and delicious!
Do you have any favorite recipes when you entertain? Please share! You can email me at landersj@newdimensionsinc.com.
Dream. Build. Live.