How to Design a Functional Kitchen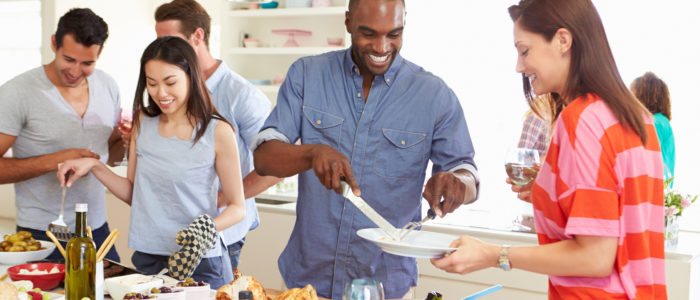 When I built my home 15 years ago, I put a lot of thought into my kitchen design. Partly, because Paul and I were building a complete custom home so we didn't have an existing kitchen layout, but also because I knew exactly what I wanted (well mostly, read THIS). If you are thinking about a custom kitchen, here are 3 things to consider when designing your kitchen.
#1 – THINK STEPS.
Put down this fitness tracker – when planning out your kitchen, you want to take less steps to complete a task, not more. Careful placement of wet areas, appliances, and work space will make your time in the kitchen more efficient and more fun! You've probably heard about the "work triangle". The idea is that the path between your sink, refrigerator, and cooking surface form a triangle. Here is the kitchen layout for our new Hillwood Model. This kitchen has a perfect work triangle!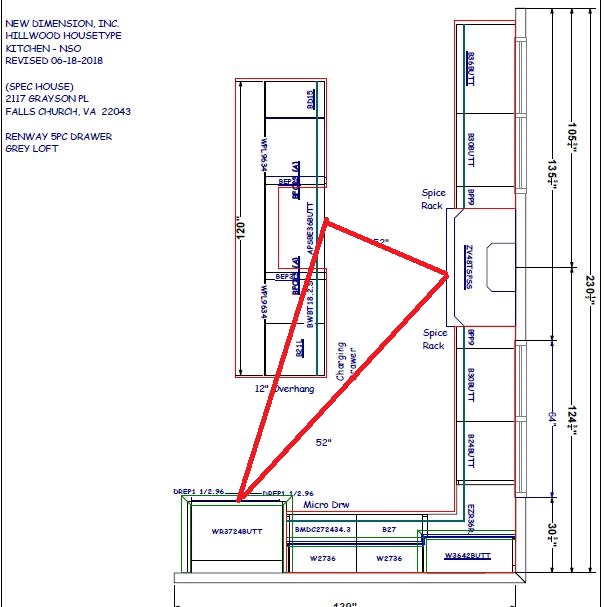 TIP #2: PLAN FOR TRAFFIC
Make sure you have plenty of aisle space (especially within the work triangle). You will be much happier with your kitchen if you aren't bumping into other people while you are trying to cook. Because where does everyone stand when you are in the kitchen? In the kitchen!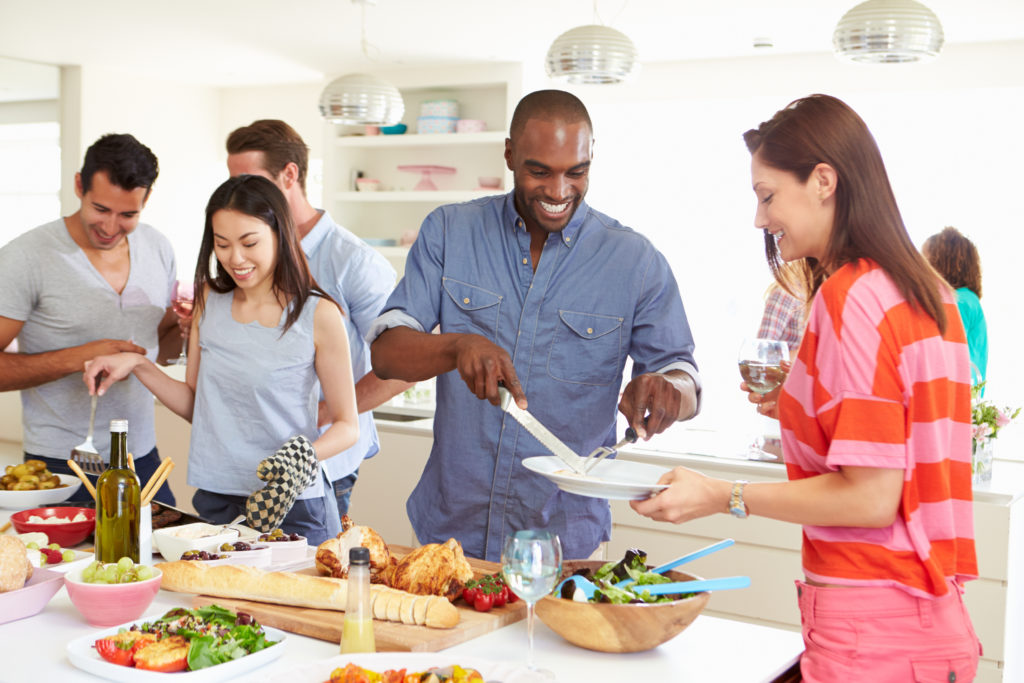 How much aisle space do you need? 36″ is good. 42″ is better. 48″ is best. The 52″ we have at the Hillwood Model is awesome!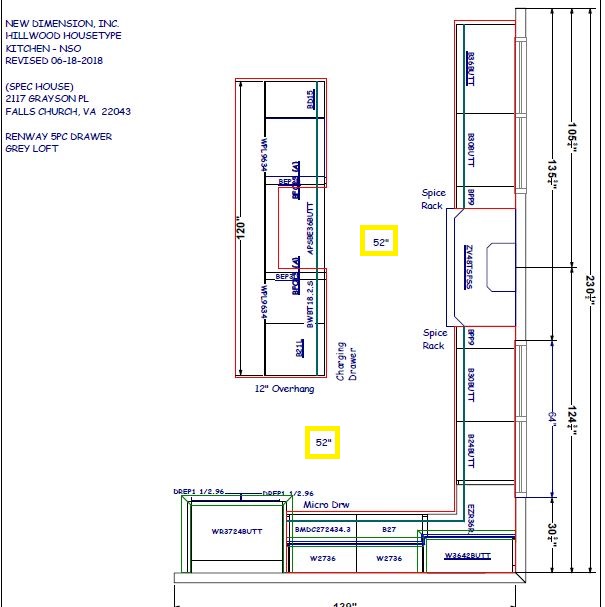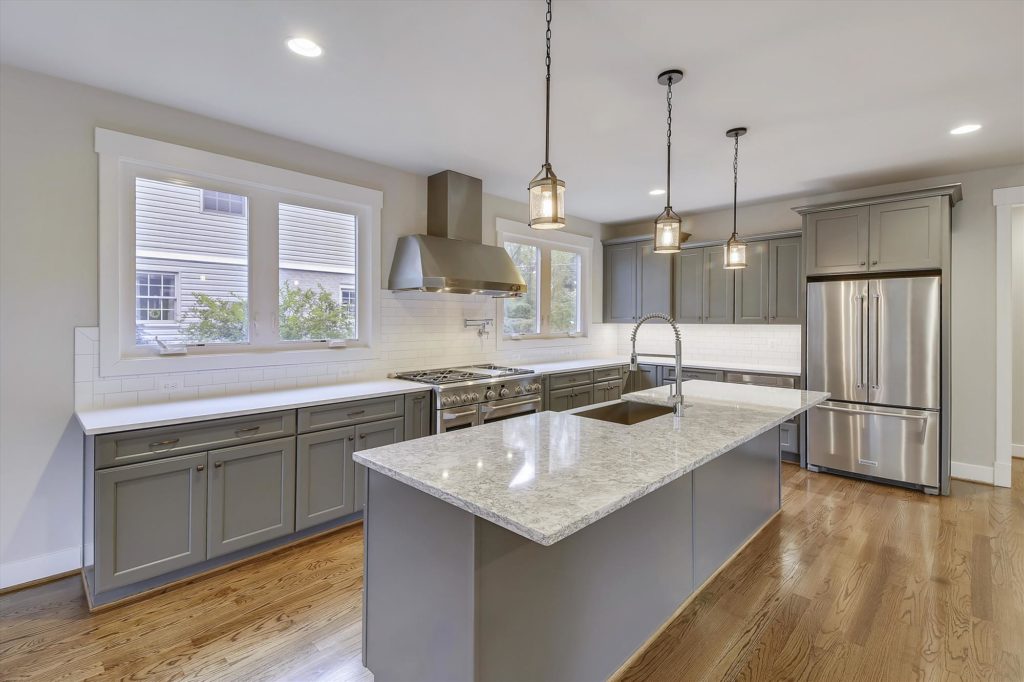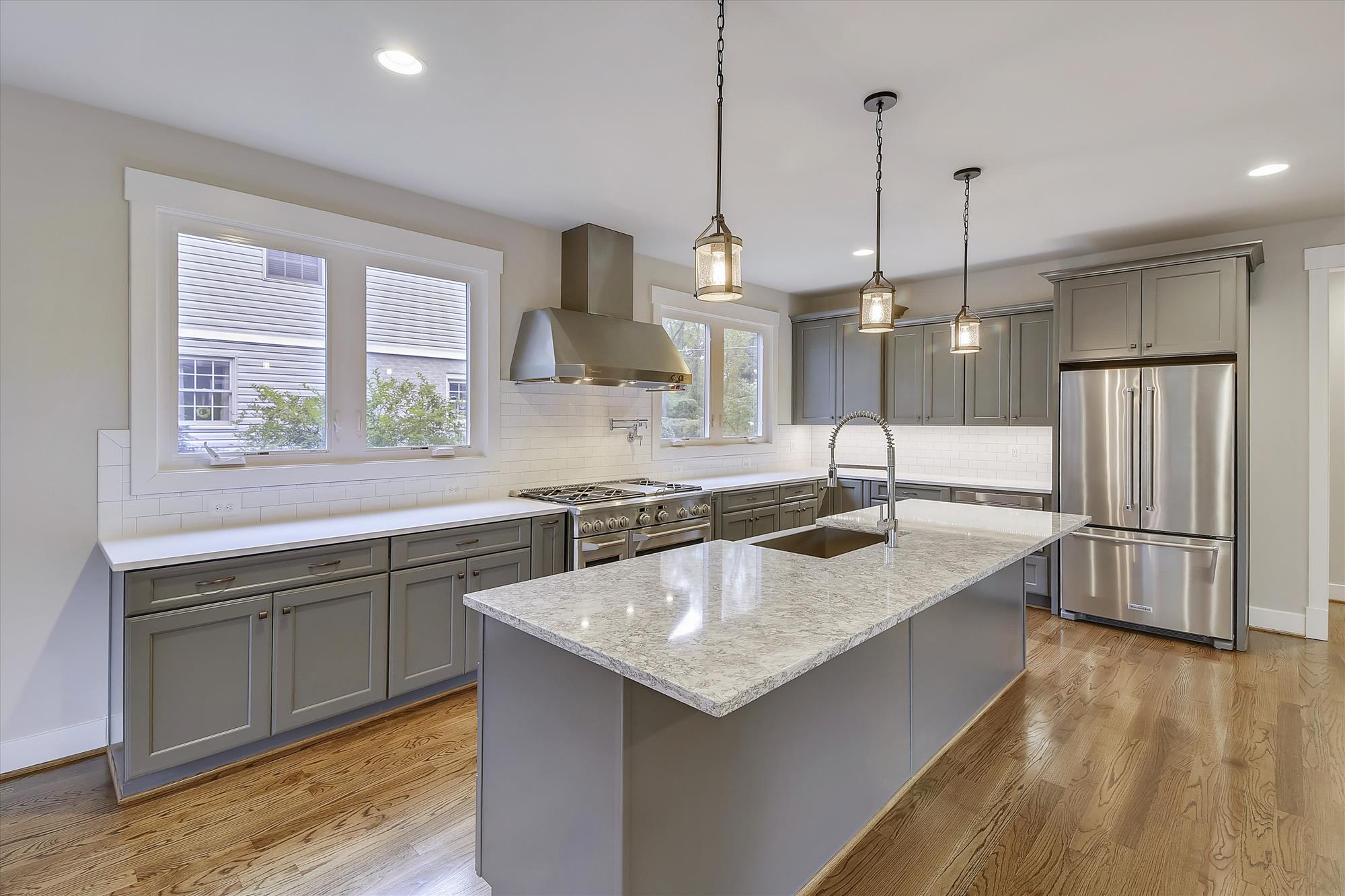 TIP #3: PLAN FOR STORAGE
Once Paul & I had the general layout for our kitchen, I sat down and mapped out where I was going to put things – literally, down to the plate! This helped me determine what type of storage space I would want and need. For example, I knew I wanted to put the pots & pans next to our range and I wanted a pots & pans drawer (which is deep and reinforced for extra weight).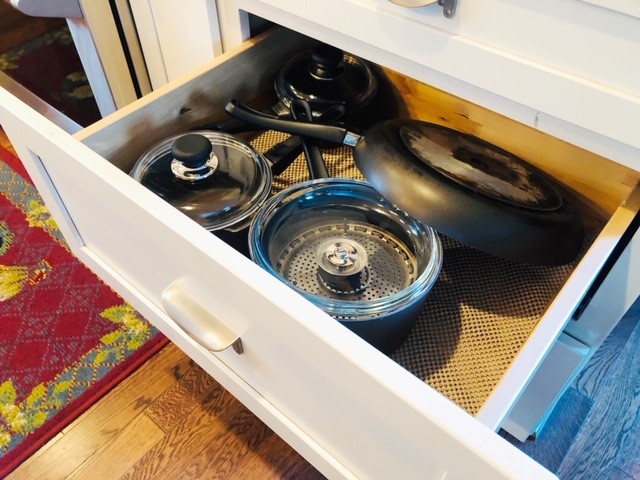 I also entertain a lot and needed a space to store various platters (that can be big and awkward). For that, I placed a roll-out tray for easy access in a cabinet that wasn't within the work triangle (since I knew I wouldn't be reaching for these items every day).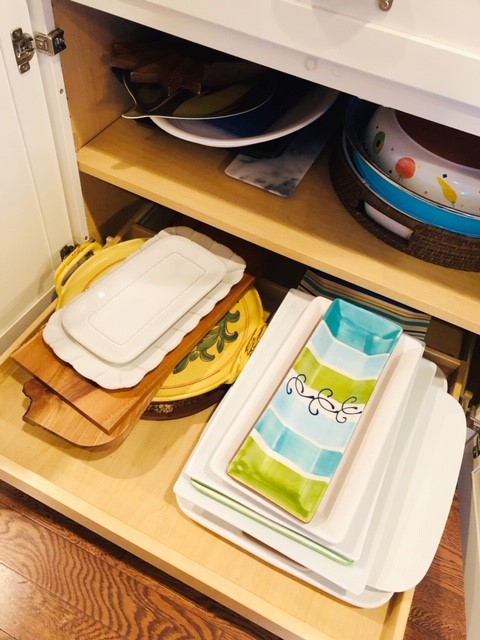 It might seem silly to spend the time to figure out where everything will go, but it really is helpful in the planning process. It also makes setting up your new NDI kitchen so much easier because you already know where things go!
I hope these tips help lead you to a thoughtful kitchen design. Stay tuned for a more detailed look at the kitchen storage spaces you should consider for your new kitchen.
Dream. Build. Live.