Making "Final" Design Decisions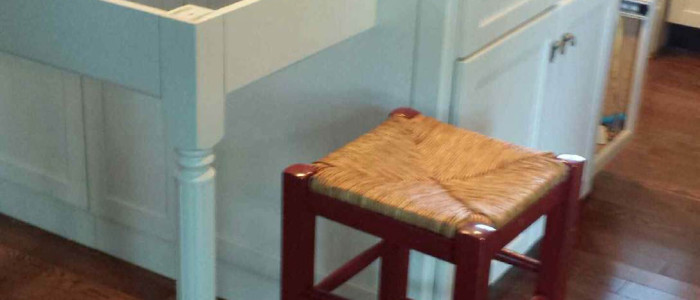 Making design decisions can be quite daunting. There is a lot to think about. Trying to imagine how you are going to use a space before it's built is difficult. I've built two homes for my family, and I'm pretty darn detail oriented (and in the building business!) but I still had a list of things I wish I had done differently in both houses. In our first house, our kitchen was too small, and I wanted more prep space on the island. So when we designed our second home, we made the kitchen and island bigger.
Perfect right?
Nope.
Paul and I entertain a lot. Soon after we moved in, we realized our kitchen island was great in terms of prep space and usefulness but it only had seating for two people.
Major fail.
So many times we'd be in the middle of a gathering at our house and everyone is standing around the kitchen island! How I wished I could offer them more seating. Here is a picture of the island before we moved into the house in 2008.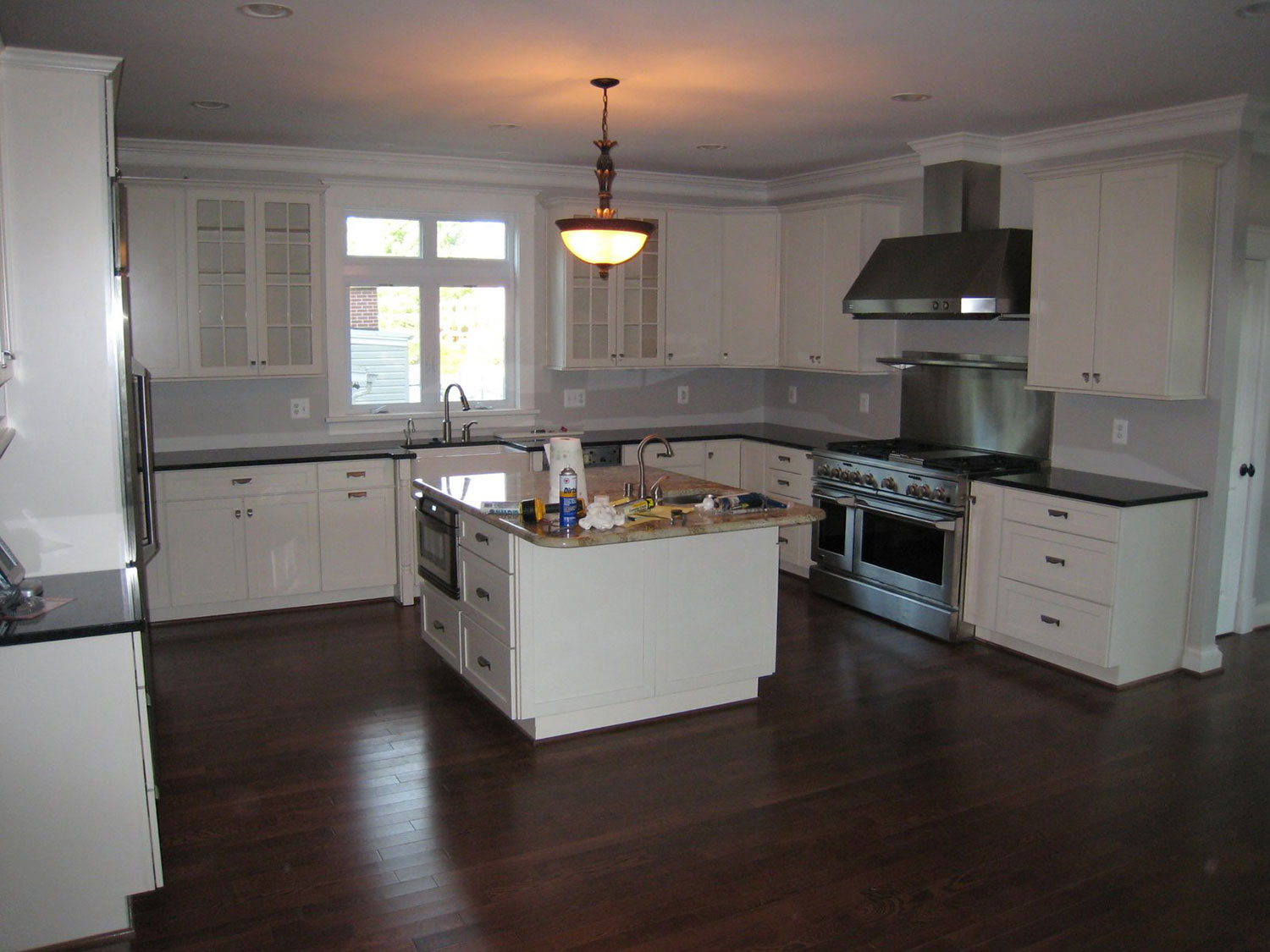 The problem of not having enough seating at the island became exacerbated after the boys were born. Paul and I always liked sitting at the island to have a casual meal with the boys. This was fine when they were in their high chairs.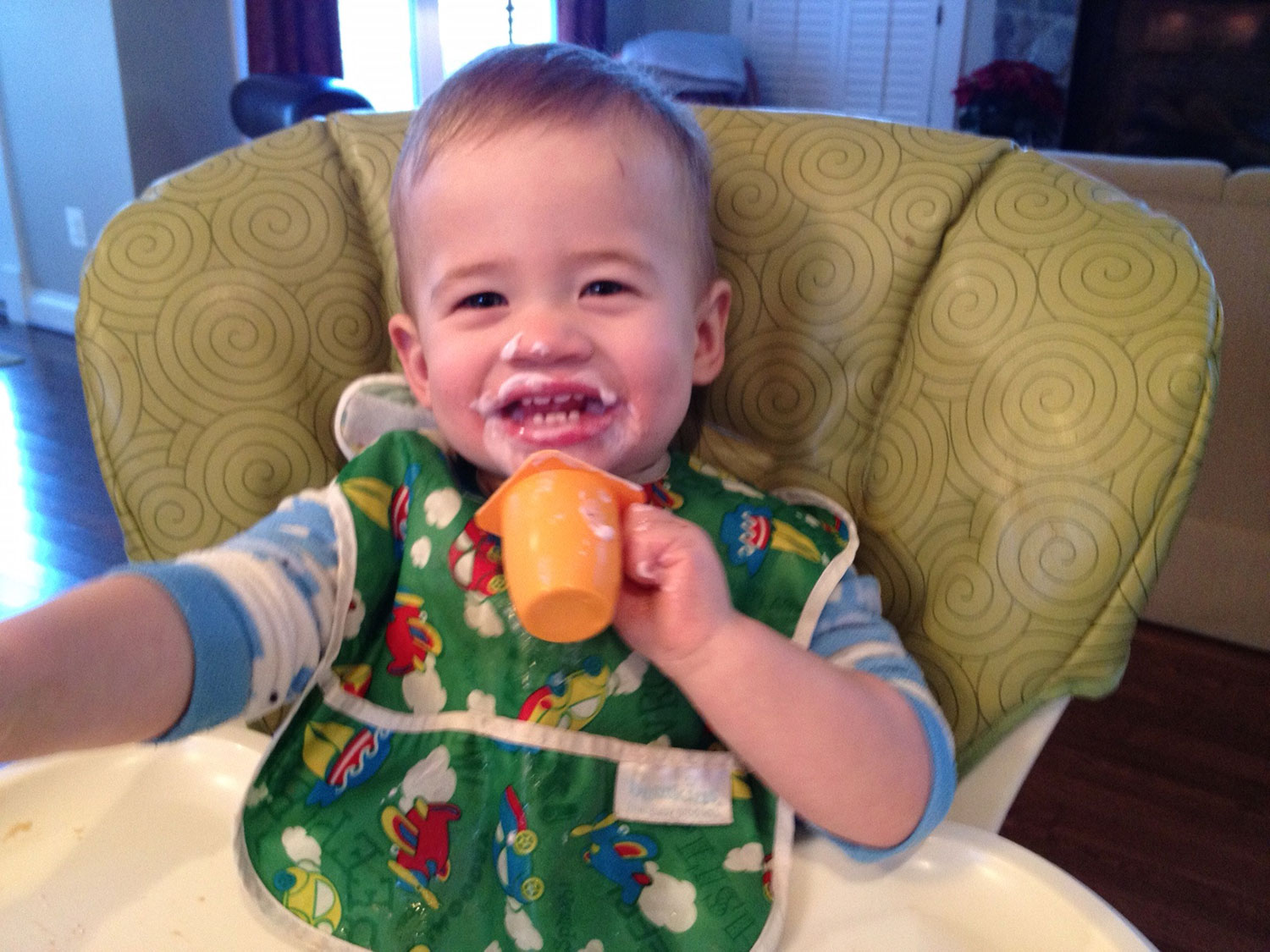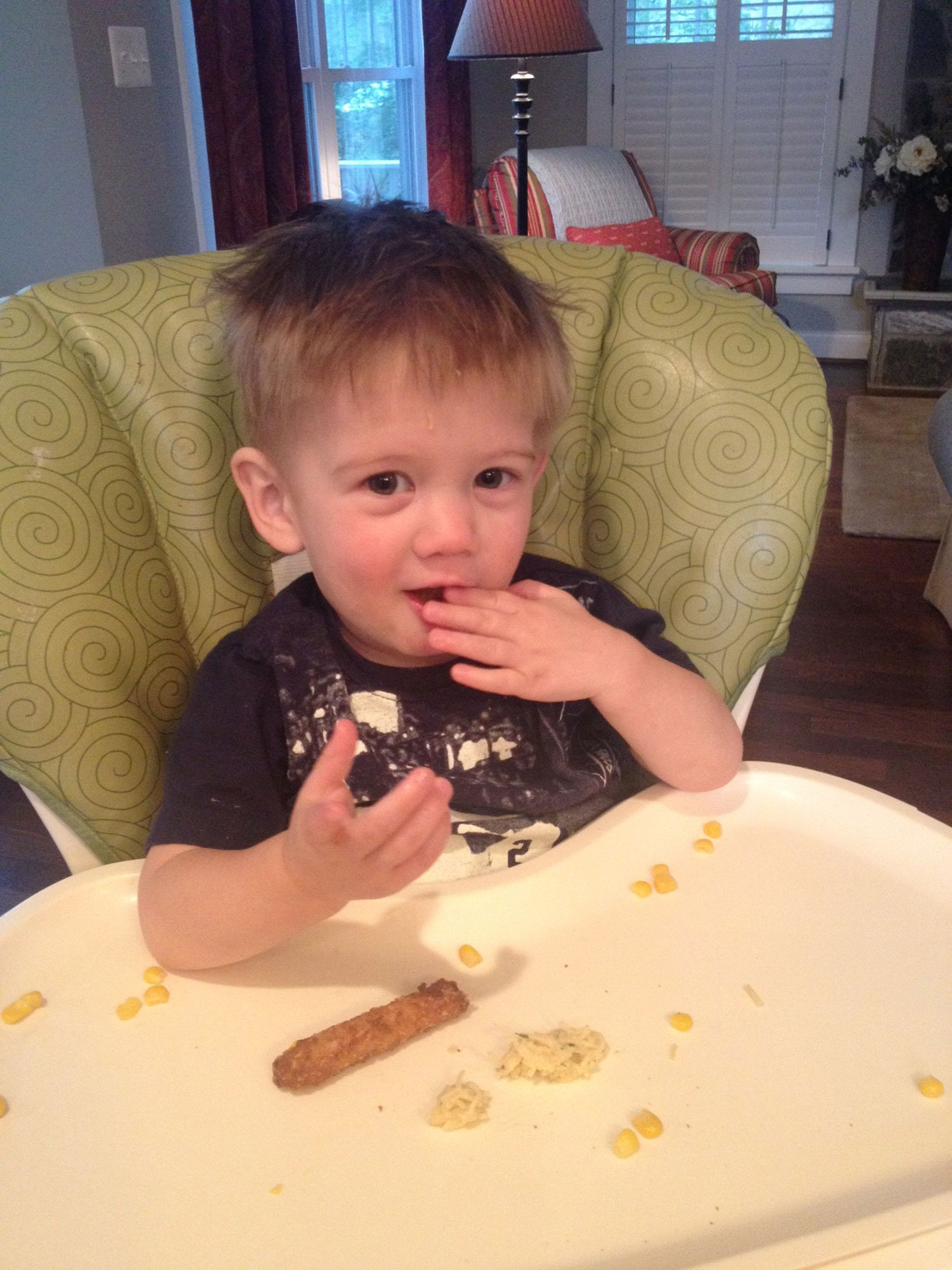 But once we got rid of the high chairs (that was a happy day!), we had to start eating at the kitchen table (like a normal family?) so we could all sit down together. I know sitting down at an actual table (vs the kitchen island) isn't a stretch for most but I longed for the choice.
So at the beginning of this year Paul and I started talking about making the island bigger so we could get at least four bar stools around for seating. Having the additional seating would be great for casual (lazy) family dinners and entertaining.
We knew we wanted all of the same elements of the original design (microwave drawer, prep sink, drawers, etc.) so we thought the most cost effective approach would be to utilize the cabinets already there. We decided to literally pick them up and spread them 12" apart and add cabinets in the middle.
Here is the design for the new island.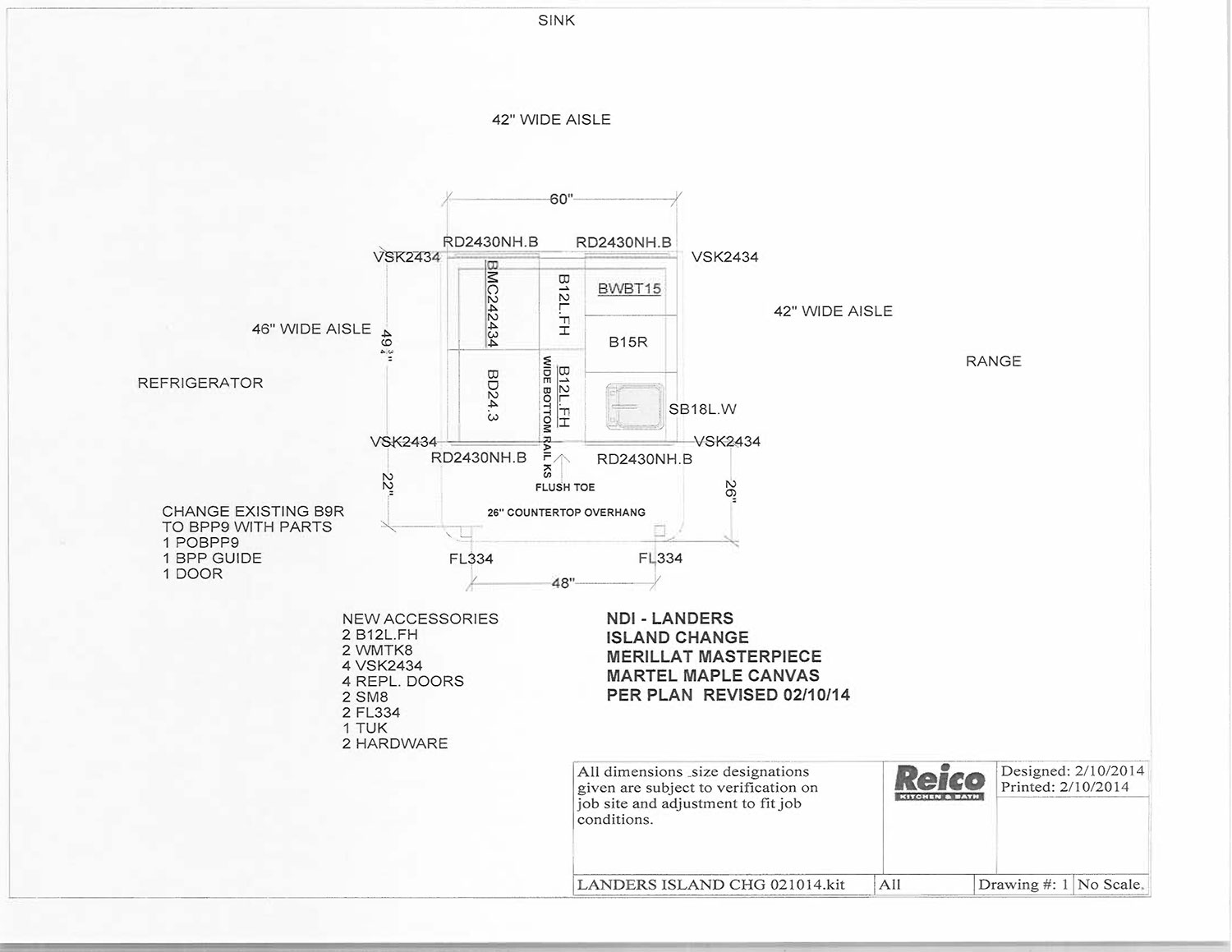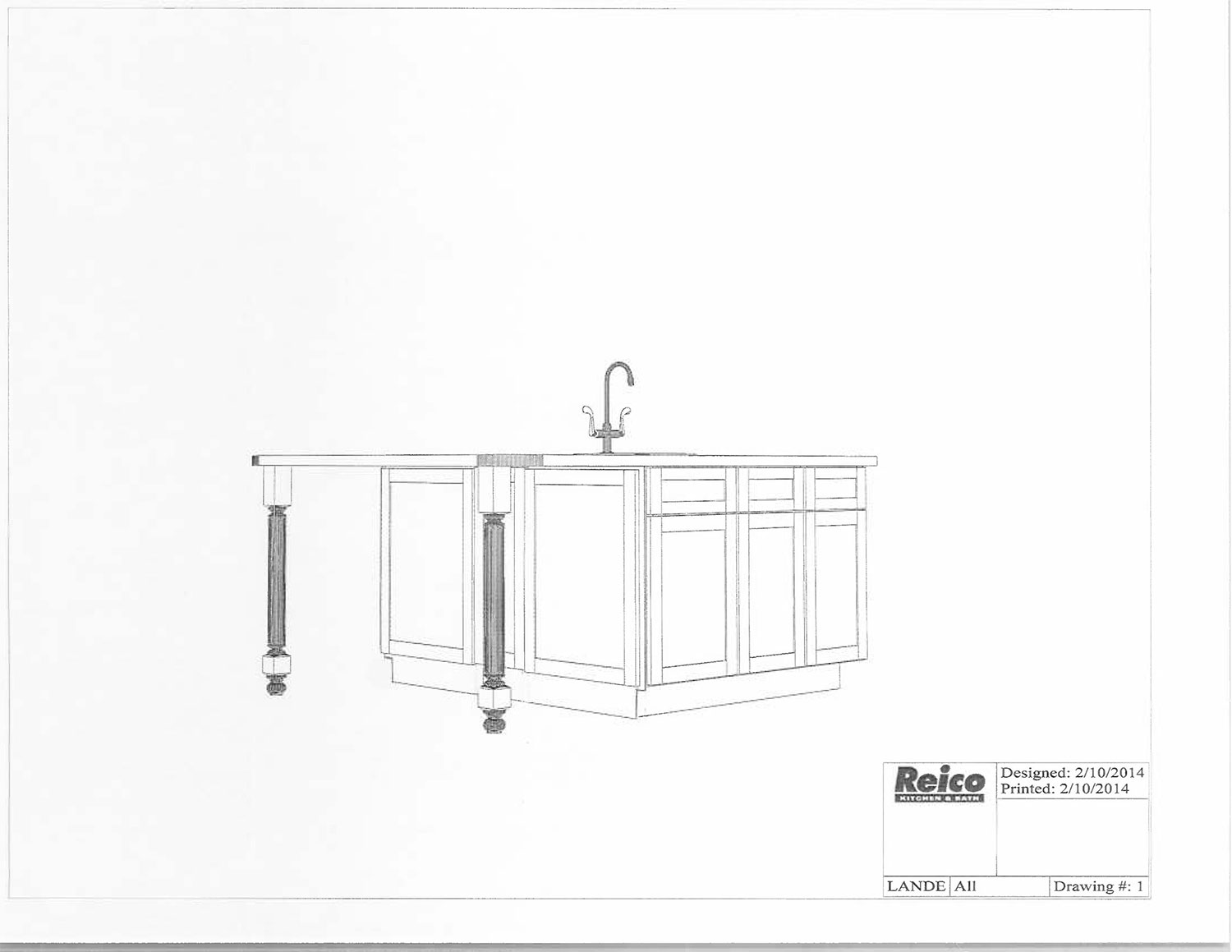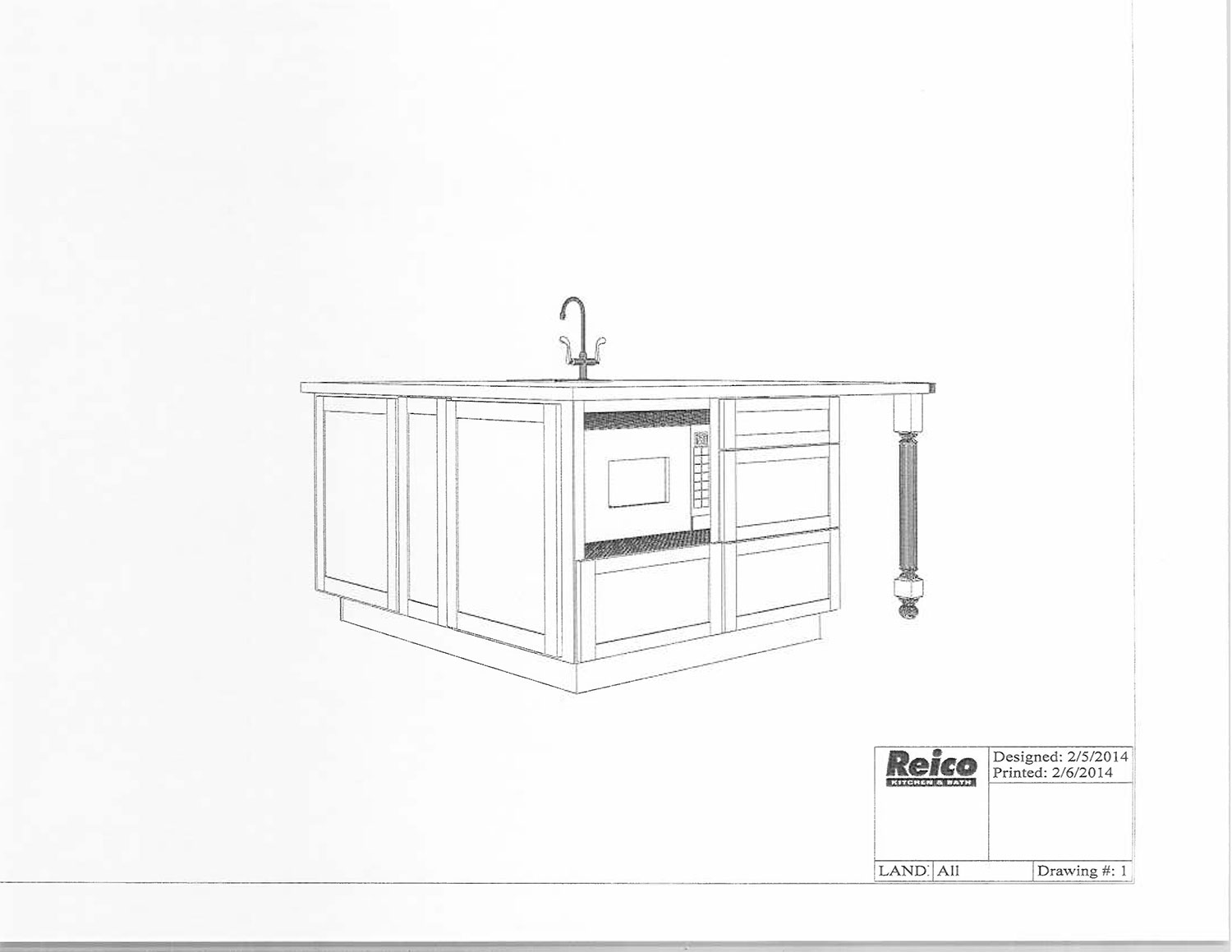 Next we selected the new granite! We narrowed it down to this one.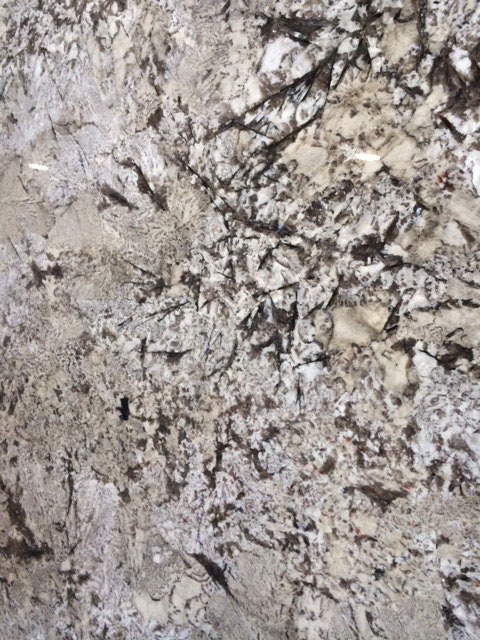 It's called White Diamond and I love it! I love the dark "crackle" throughout the slab.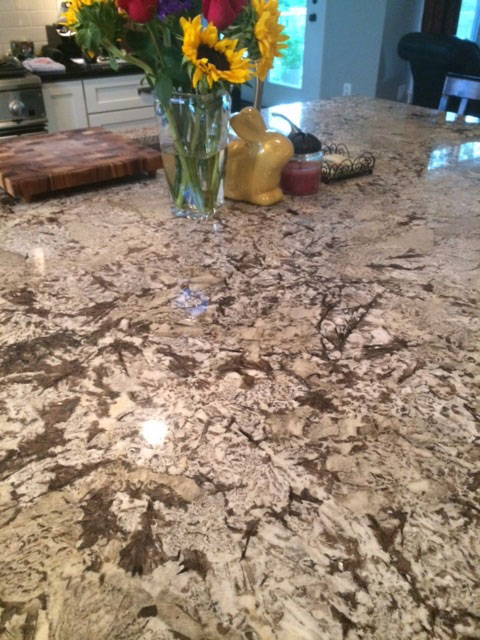 This is the exact slab we selected.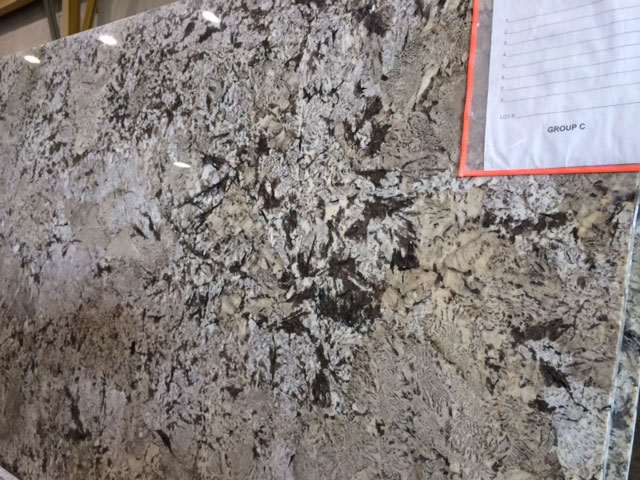 So all the decisions were made. Next we had to schedule the work. We decided to wait until our vacation in July. If all went as planned, the island would be done in five days and we would come home to our new island!
Here is the island the day we left for vacation. Bye-bye seating for two!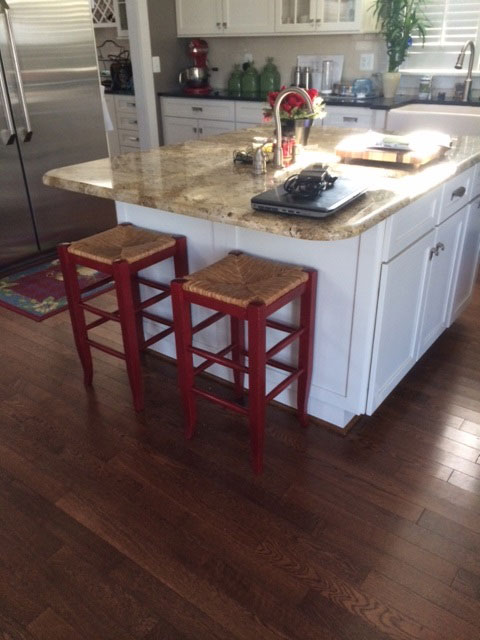 After the new cabinet install.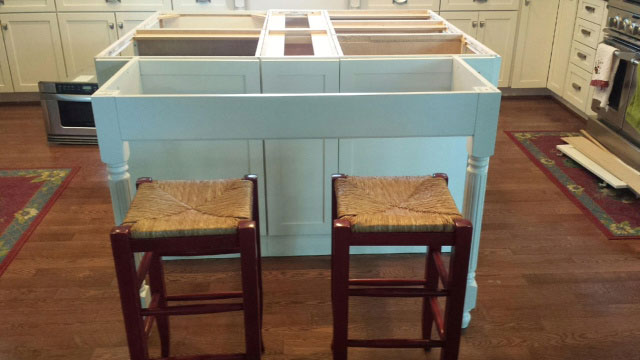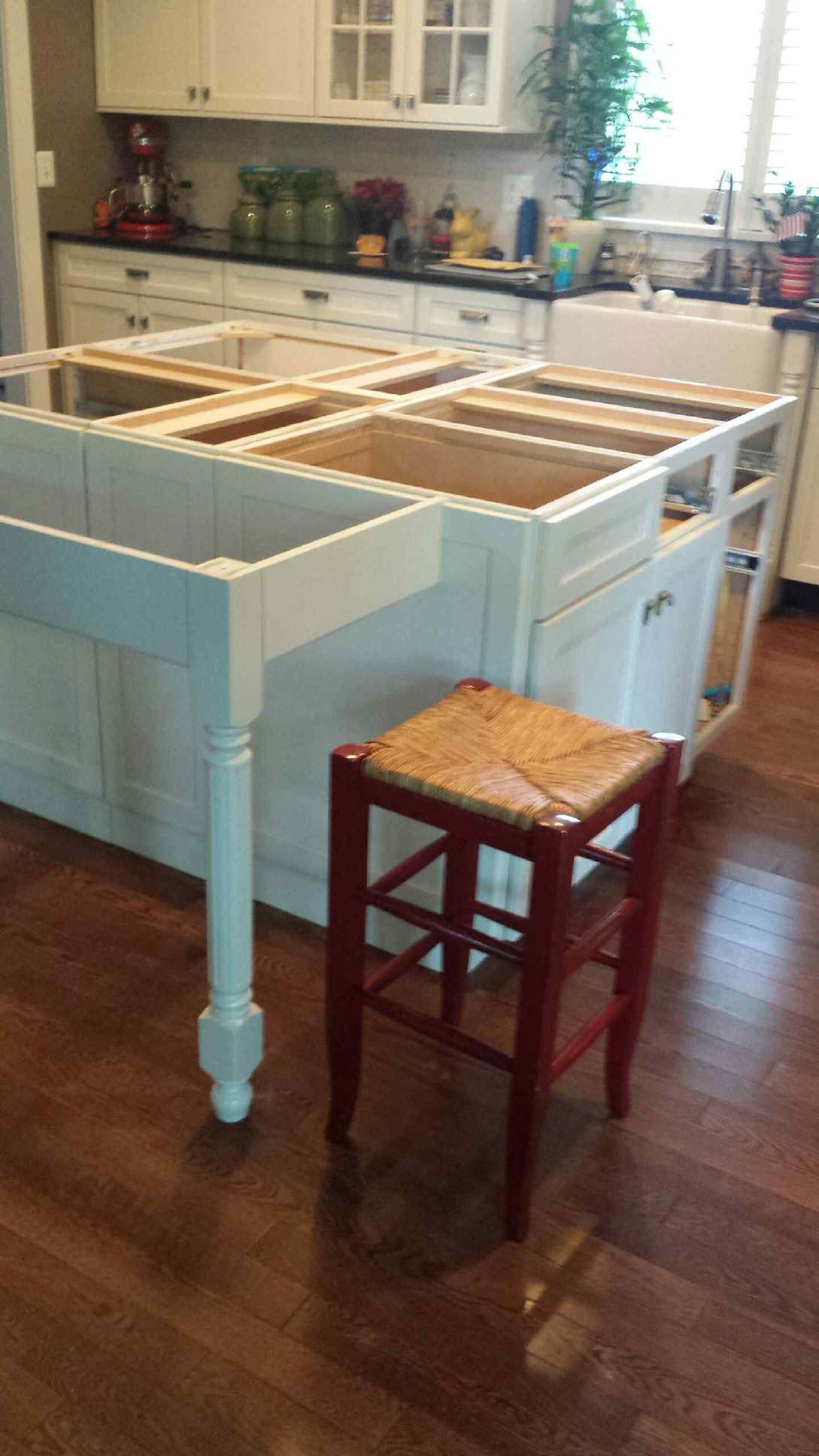 Next came the granite top.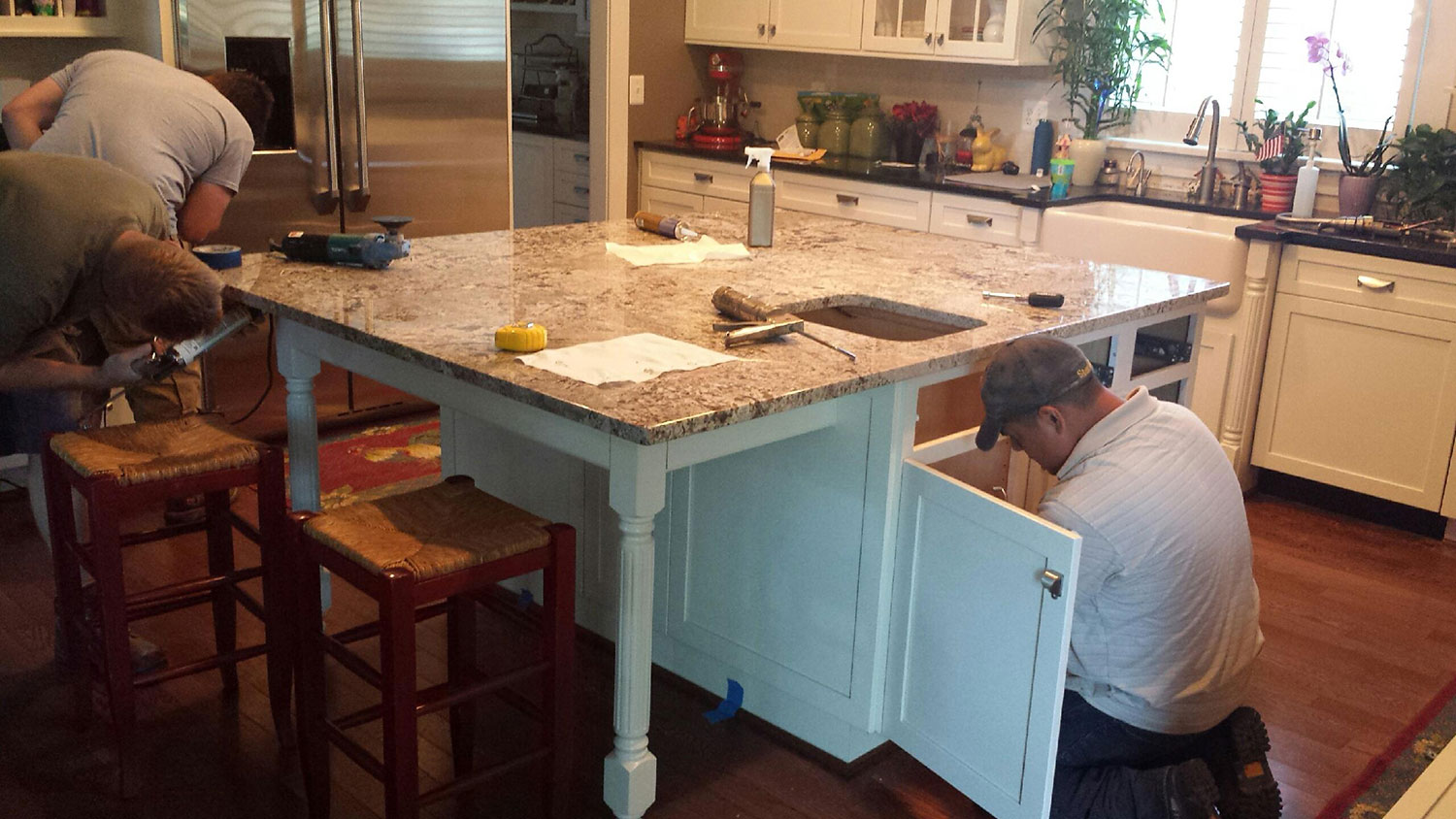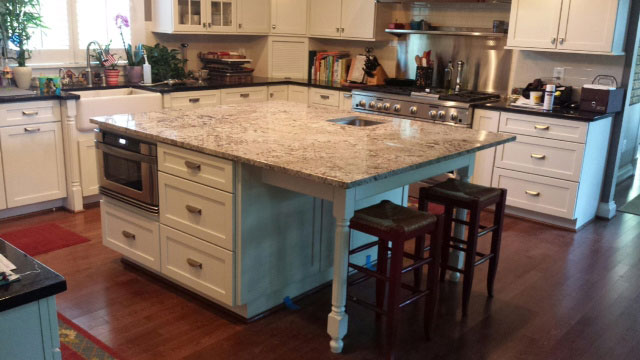 And here is the finished product. I love, love, love it!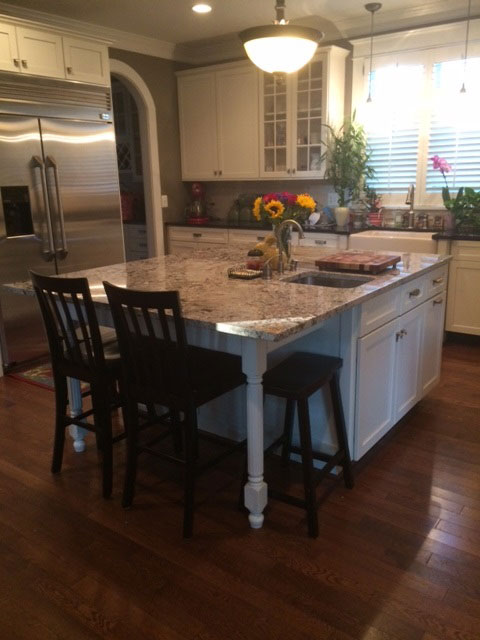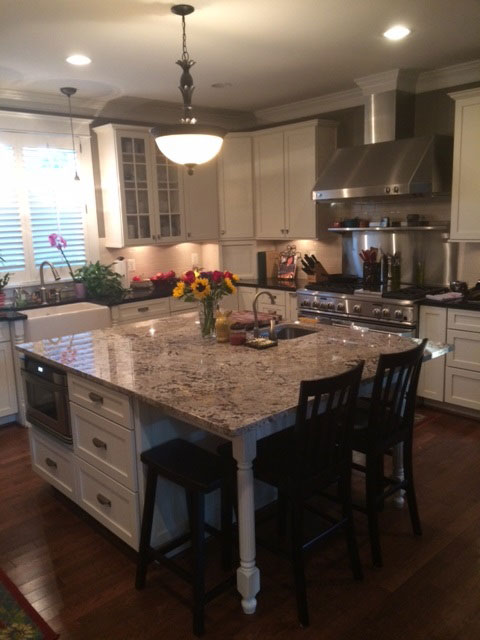 The boys love it too!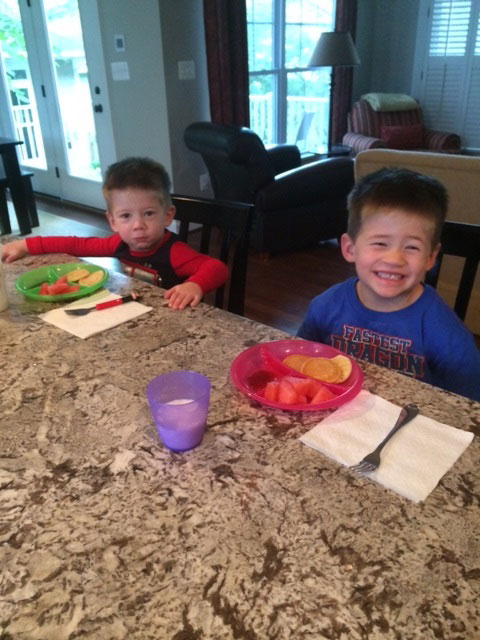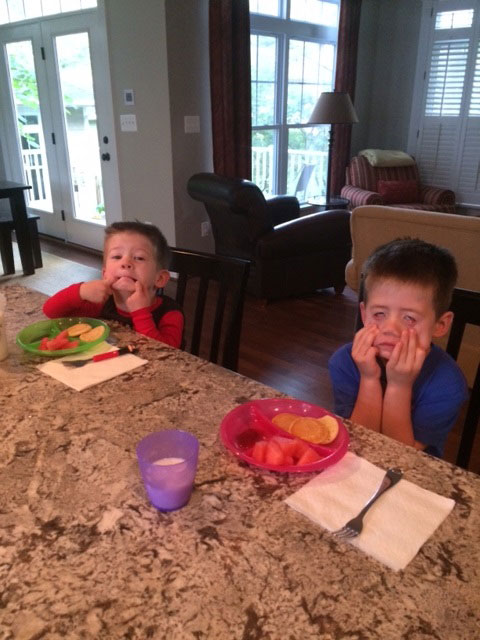 Spending the time and money to make a change like this so soon after moving in is not ideal, and I'm certainly not encouraging the behavior. But I hope to offer you assurance that we all struggle with making final design decisions and no matter how much thought you put into something (or what you do for a living), it is impossible to think of everything.
Over the years we've made some changes at NDI to help our clients through this process. In addition to our great design team, we also eliminated our change order fees. In the past we charged a $500 fee per change order (cheap by industry standards) in addition to the cost of the change. Now we only charge the price of the change even if the house has started construction. And as long as the change doesn't cost us any more than it would have prior to construction starting, we'll charge you the same price as if you had purchased it during the design phase. This is almost unheard of in the custom home industry.
Deciding to do this was certainly a shift in our philosophy, but it has been a good change. Can every change request be honored? It depends on the stage. I had clients recently add a finished basement to their house after construction had begun. We had to do a little extra paperwork and shuffling around, but since framing hadn't started, we were able to honor the request and offer the same pricing we had given during the design stage. Seeing our clients happy makes the extra work always worth it.
Because we're looking to build the perfect home for our client. Even if they end up redesigning their island six years after moving in, at least we made every possible effort to build the home they want.
And don't worry, you can always build another NDI home. The second time around is always easier (chuckle, chuckle).
Dream Big. Build Smart.