My Top Kitchen Cabinet Features I Would Do Again and Again and Again…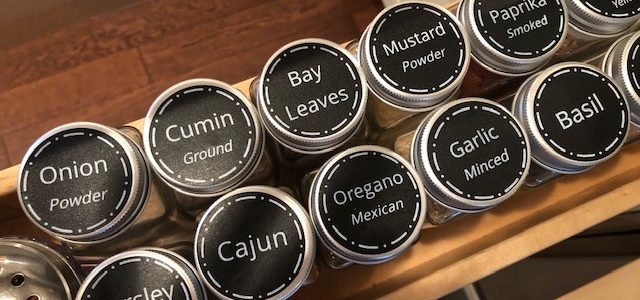 You all know I can't stop talking about kitchens because I love to cook and entertain. So what are my top kitchen cabinet features I would do over and over again? That's so easy…
CHARGING STATION
I cannot stand clutter. I need the counters clear and the sink empty or I'm not right (I know, I'm not right). And nothing looks more cluttered to me than a bunch of electronics with wires going every which way. Pick a drawer (or two or three) in your kitchen and add a charging station. It will keep you sane – promise!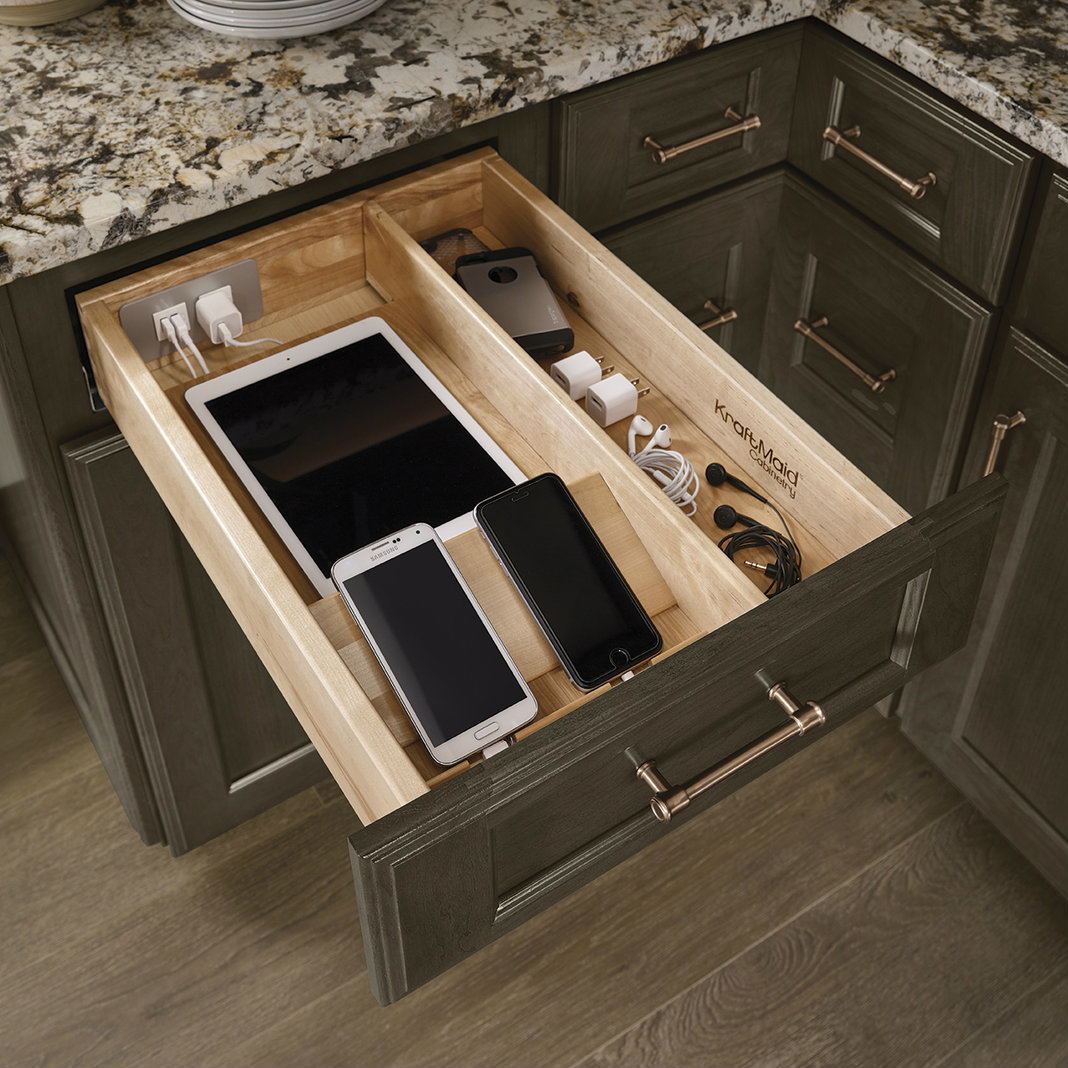 PULLOUT SPICE CABINET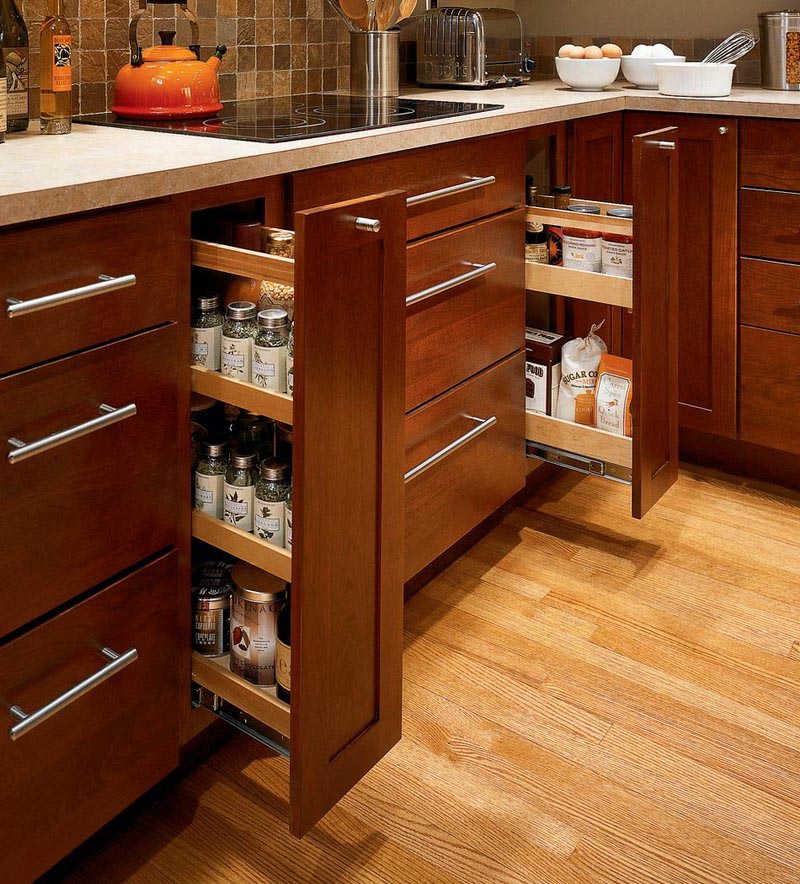 We started out with one of these in our kitchen and a few years after we moved in, we switched out another cabinet and added a second. I love the ease of reaching for a spice without having to rummage through a wall cabinet. And what makes it even easier are these handy dandy spice bottles I purchased from Amazon. It took my spice cabinet from this mess…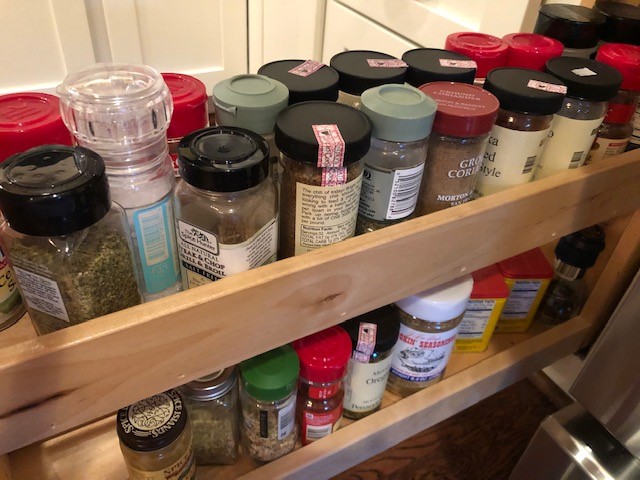 Every time I needed to find a particular spice, I would have to bend down and search and search.
Not anymore…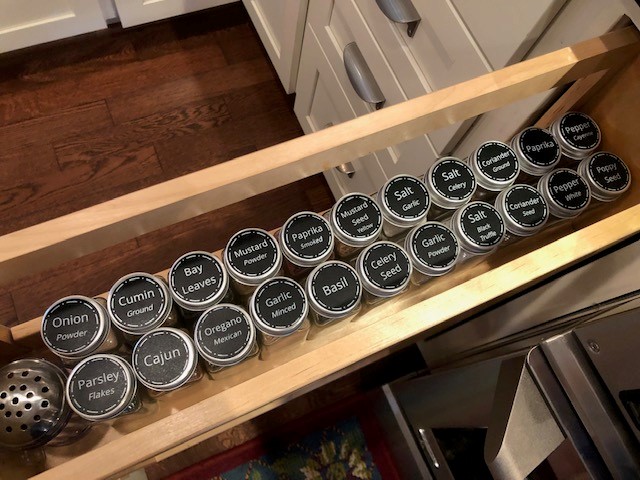 AHHHHHHHHHHH – every time I open this cabinet and reach for a spice, it is so easy to find. They're pretty too!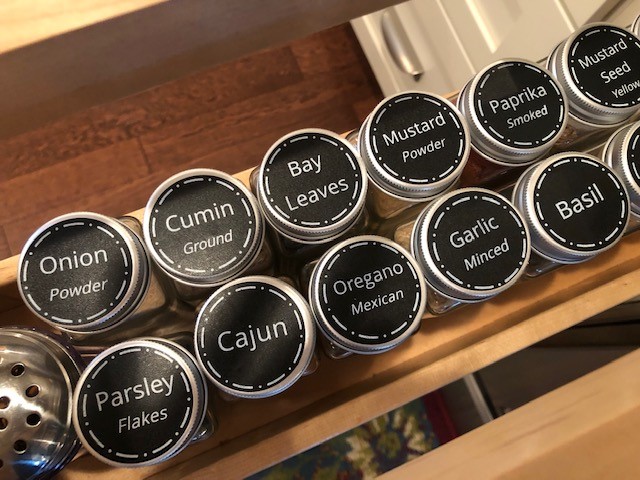 (A SECOND) PULLOUT TRASH BIN
As kitchens (especially kitchen islands) get larger, having a 2nd pullout trash bin is key. You can strategically place one by the main kitchen sink and one in an opposite corner. I love having two pullout trash bins because guests can get to it without getting in my way and let's face it, with multiple people in the house, you accumulate a lot of trash!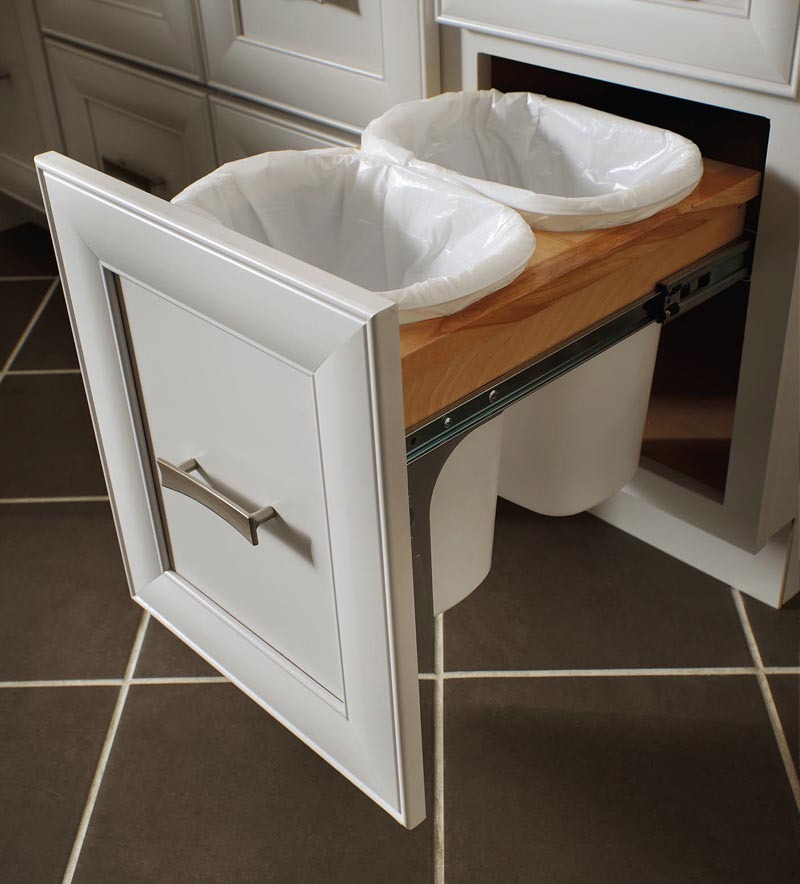 There are endless kitchen cabinet features that I would love to have in my kitchen. Check out my post about Smart Kitchen Storage Ideas for more!
Dream Big. Build Smart.