Building a Custom Home Series, Part IV: Choosing Your Home Design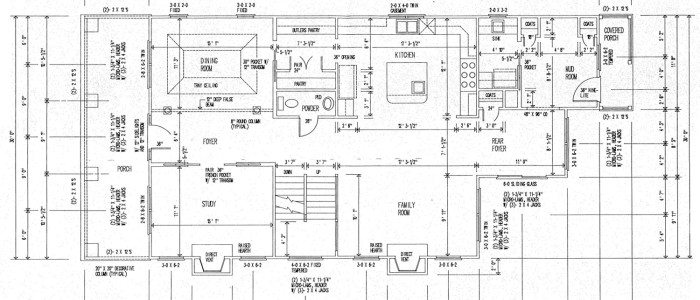 I don't know about you but I LOVE looking at house plans. I can sit down with a set of plans and know within 30 seconds if I could live in it. I was talking with a client recently and we were discussing this. We agreed that picking out the perfect home design was a lot like choosing a wedding dress. You look at and try on a bunch of dresses and then it happens. You slip on that perfect dress and you know right away this is it. The dress. Now I think we can all agree that choosing the right home design has bigger implications than choosing the right wedding dress. But I (and my client) think you get the same feeling once you find it. It just works. In every way. My husband and I built our home in 2008. We didn't have a lot of choices since our lot was so narrow but we had definite ideas about the style we wanted. This is our home: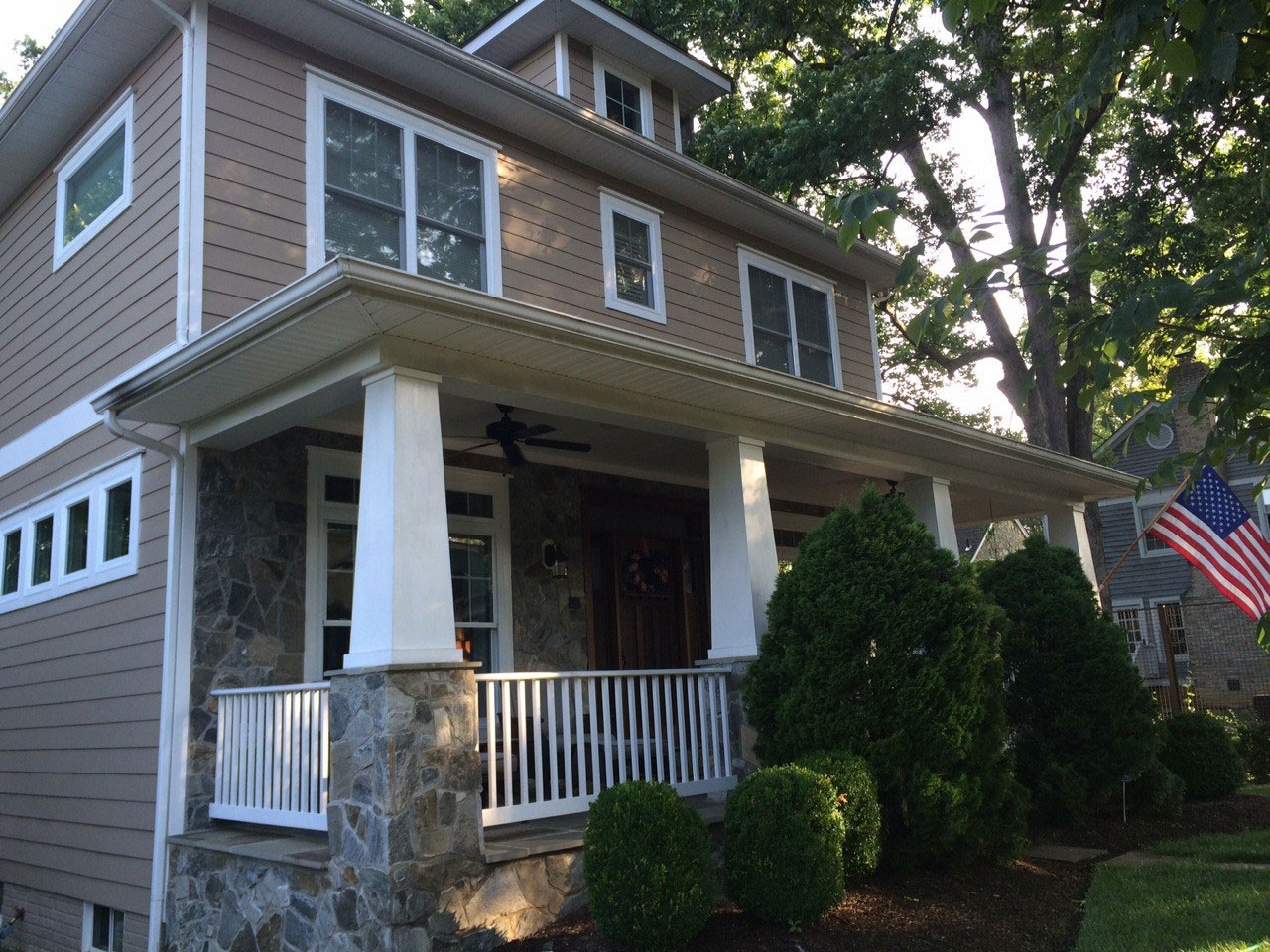 Look familiar? We built the first Nottingham. Actually it wasn't the Nottingham at the time. We custom designed it for our very narrow lot in the City of Falls Church. Here are the floor plans for my house….the original Nottingham.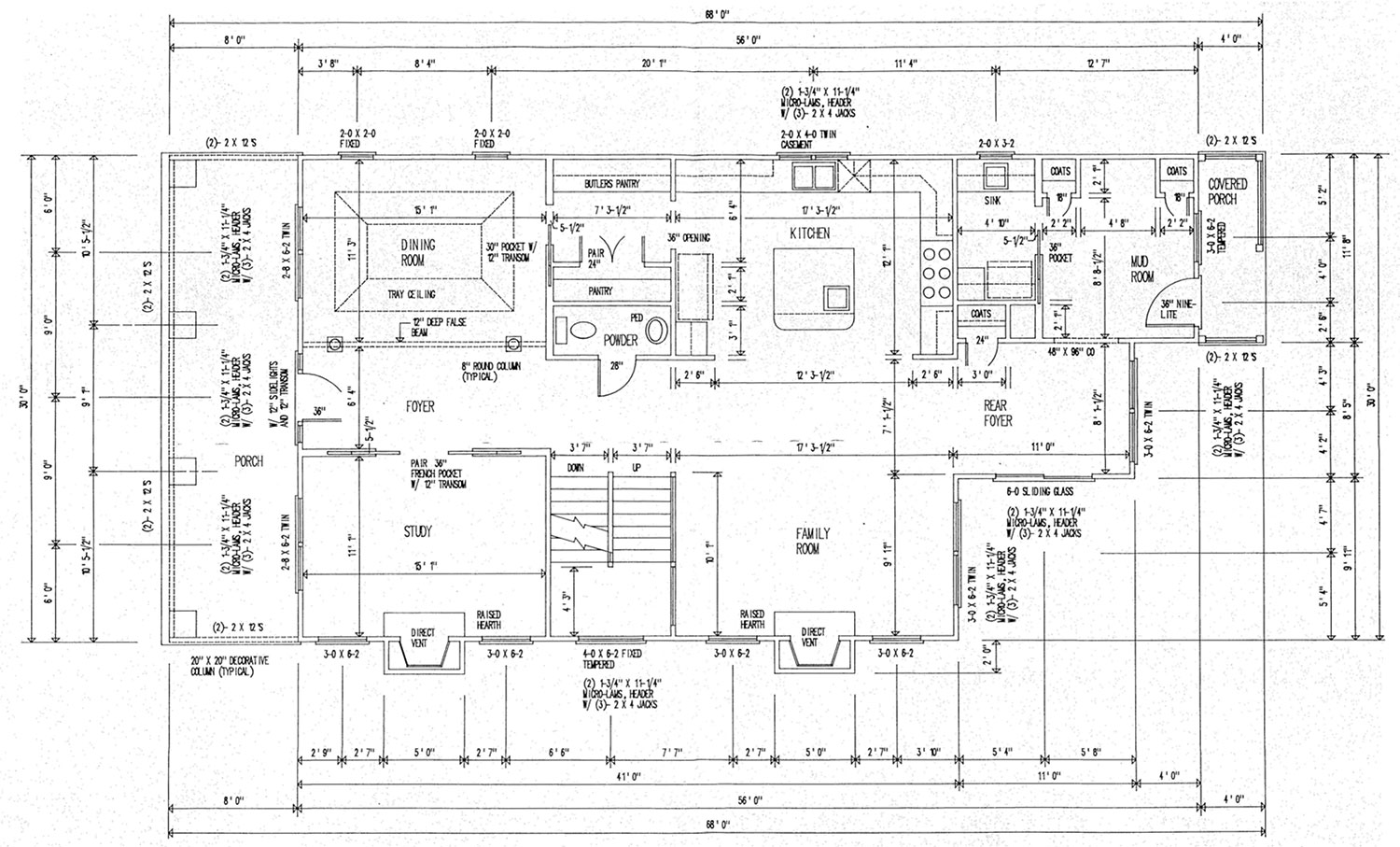 Paul and I didn't have children when we designed and built the house (hence the very large closet and master shower!).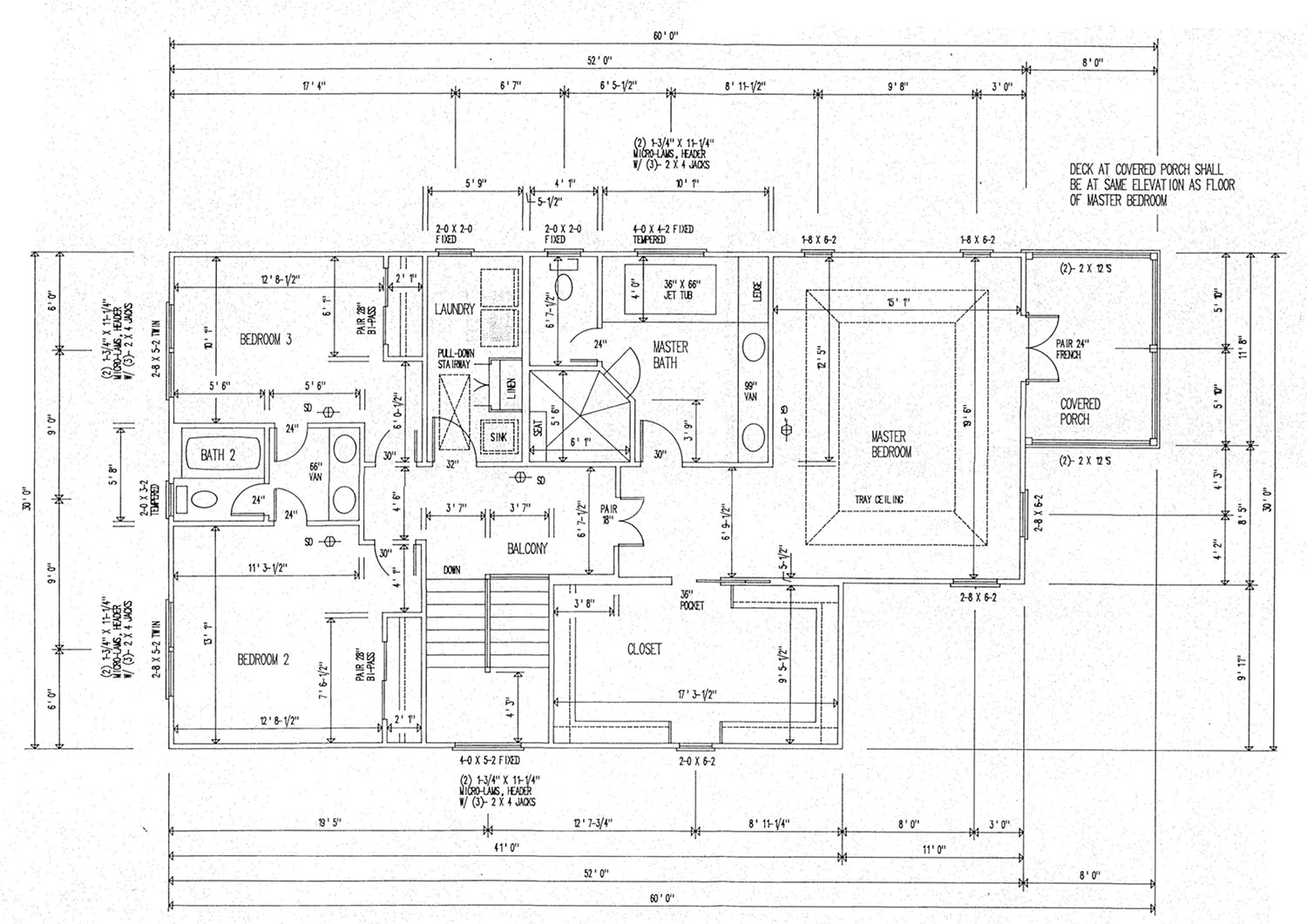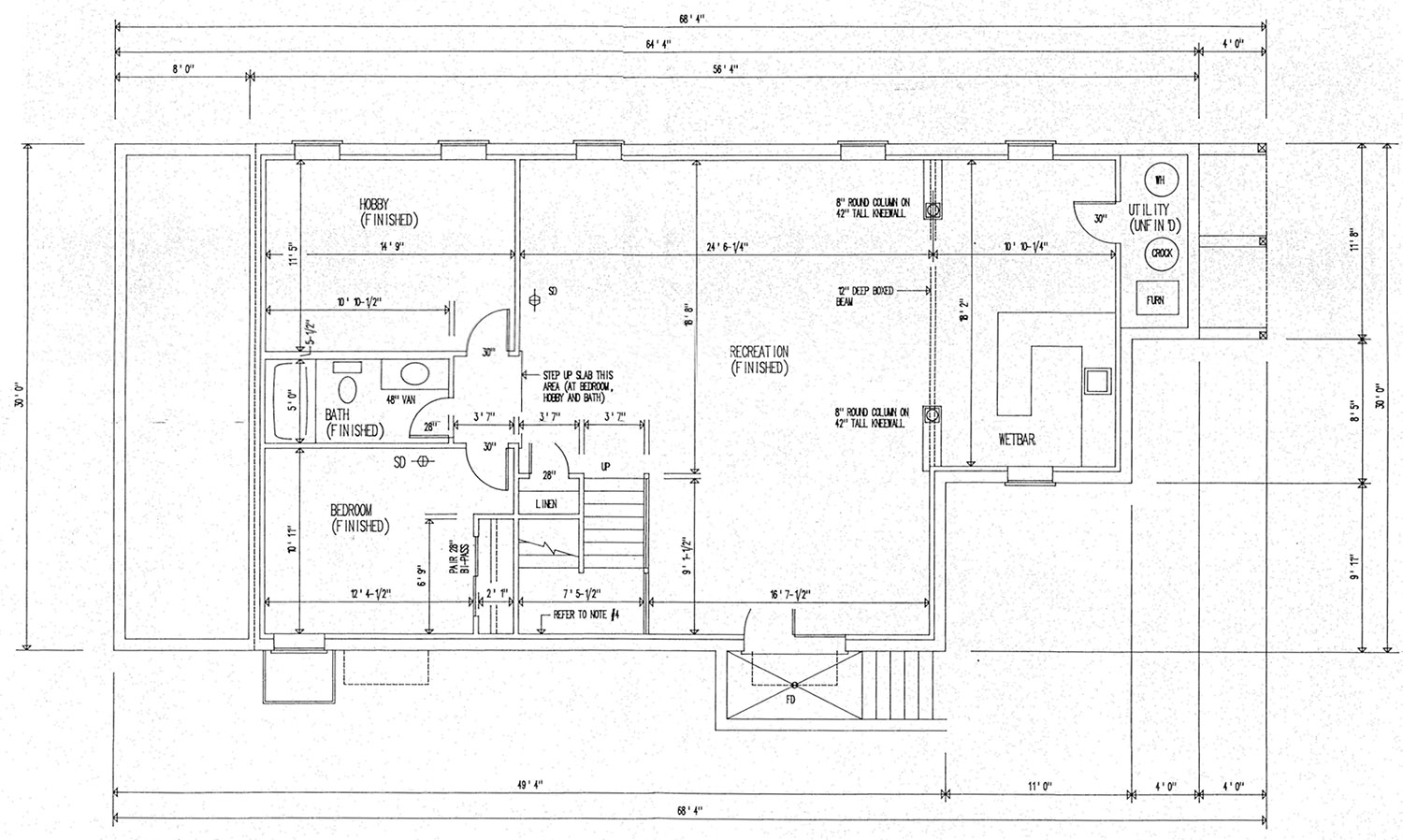 I loved the design so much that we added it to the NDI portfolio a short time later.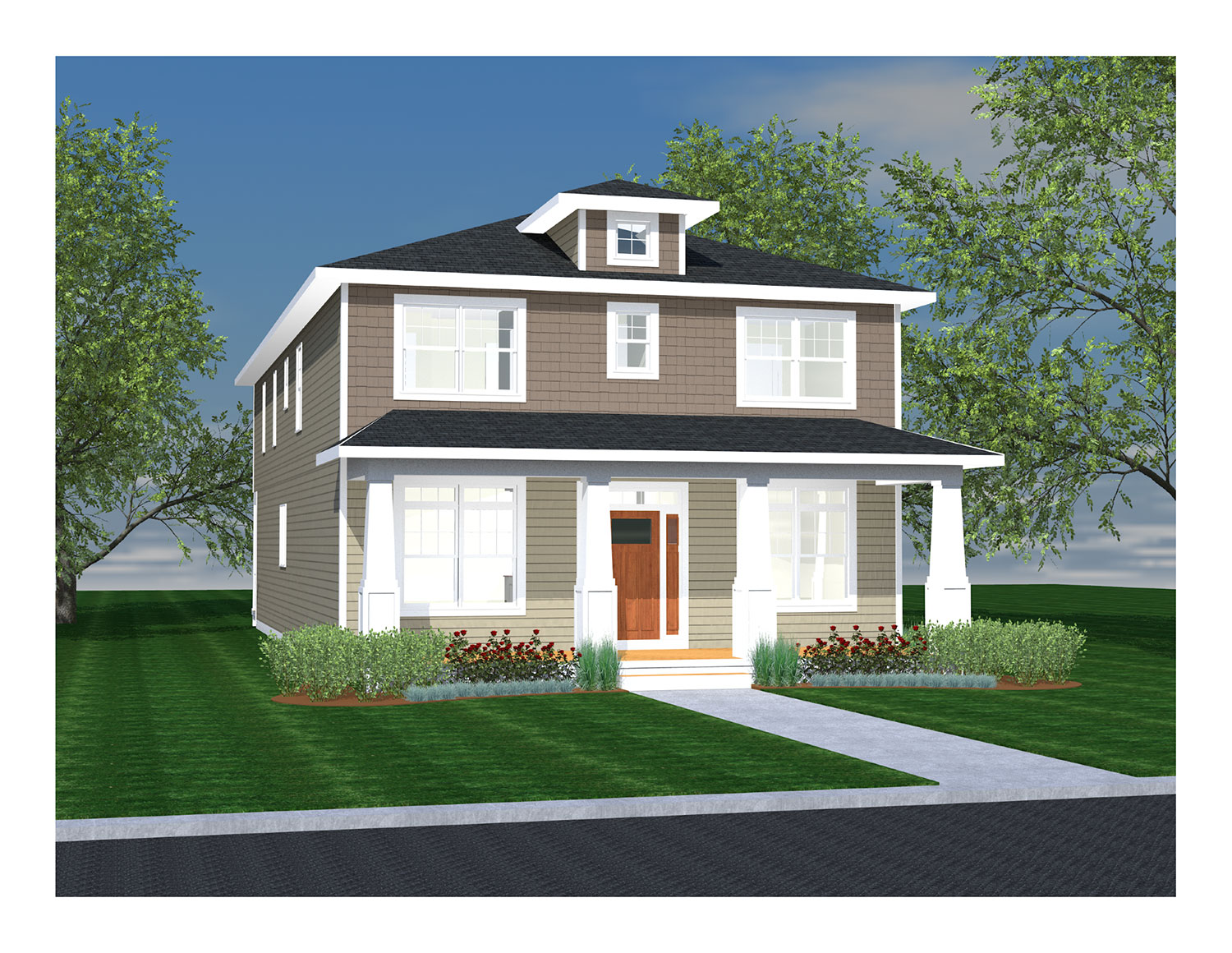 We changed the layout a bit.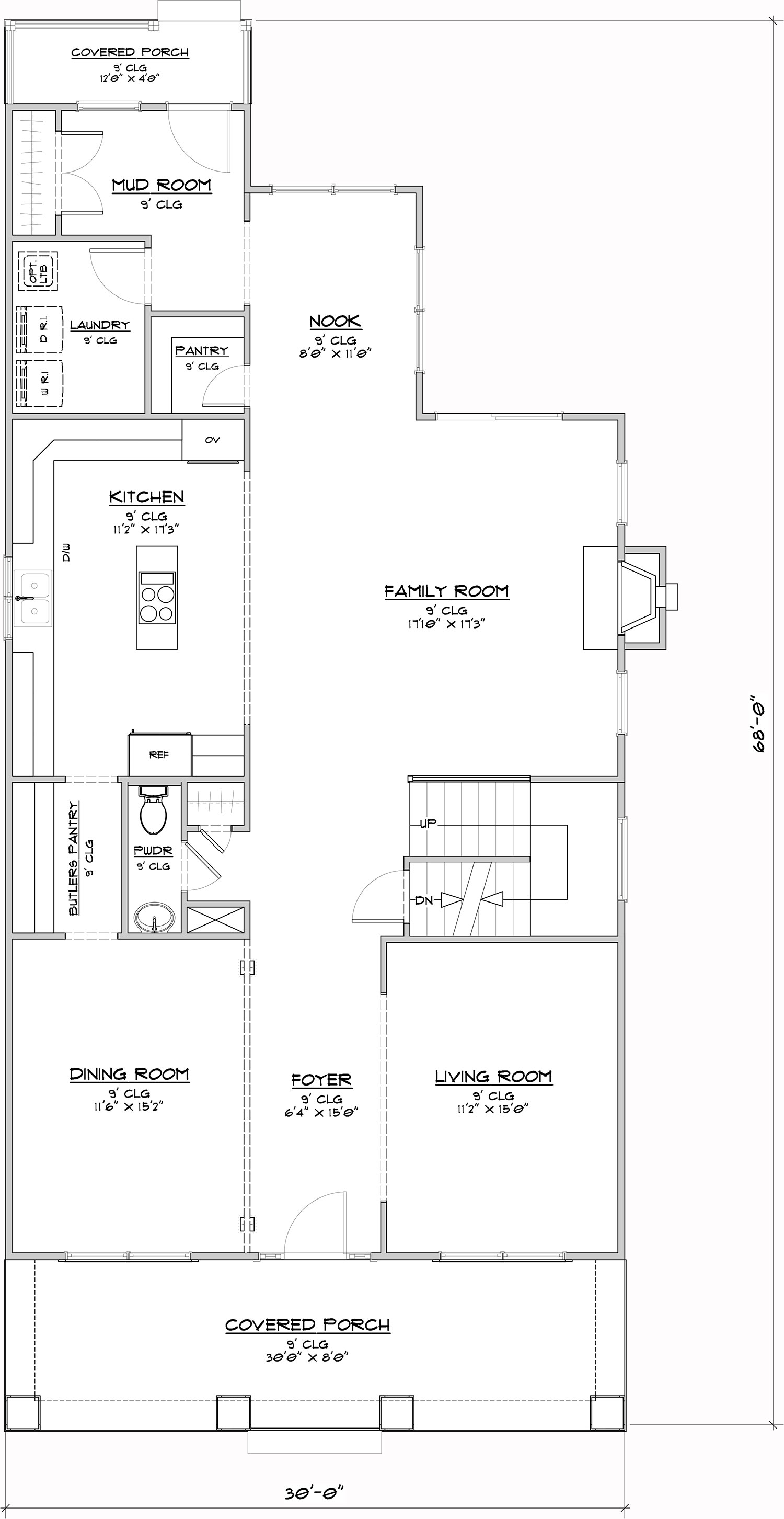 And we moved the laundry room downstairs to make room for another bedroom and bath.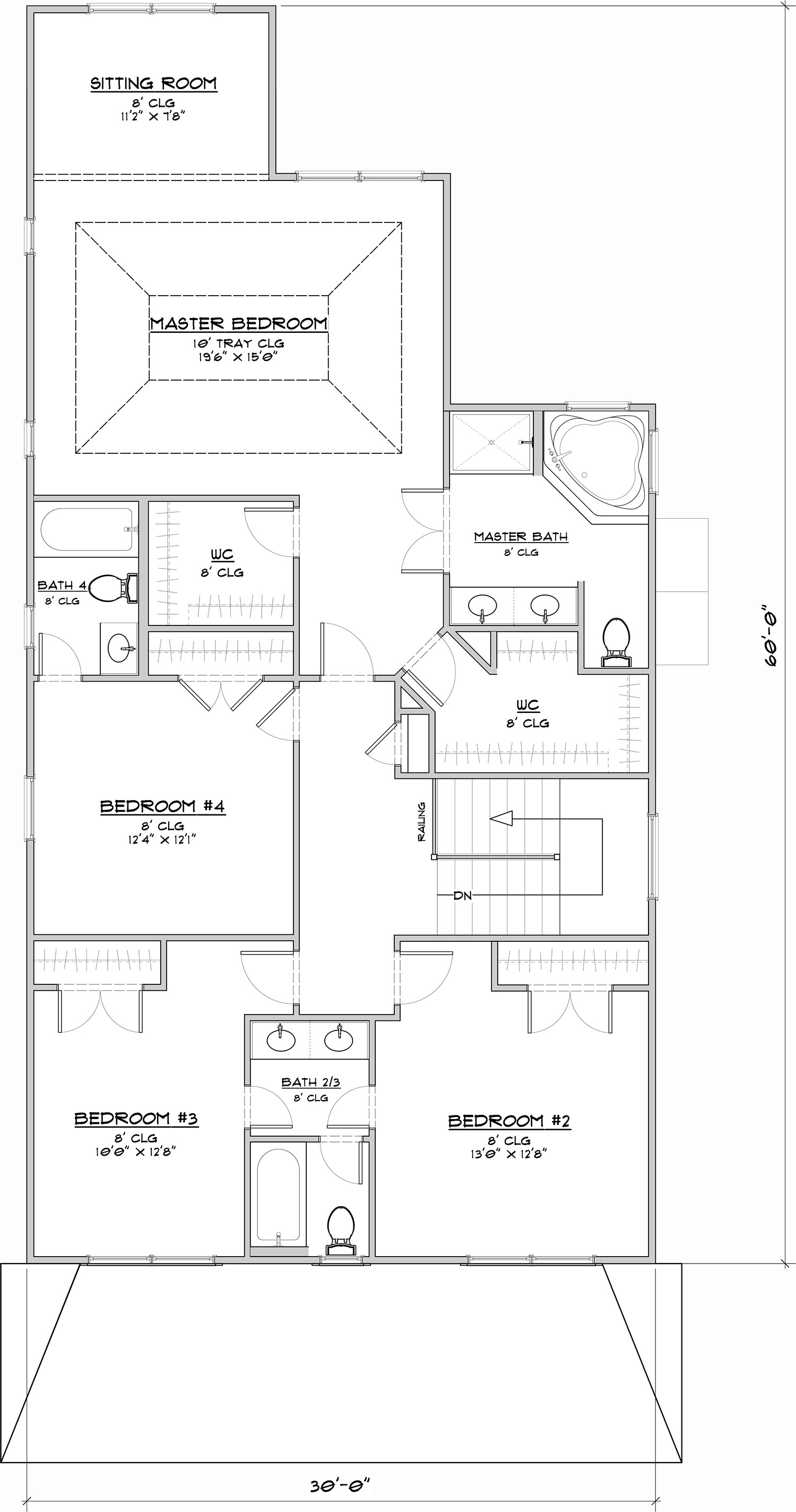 The Nottingham remains one of my favorite plans, and I would love to build it on Great Falls Street. But I think for resale the house on Great Falls Street needs a garage and unfortunately, the Nottingham with a detached garage wouldn't fit on this lot because of the coverage restrictions. And we didn't have a 30' wide plan with a 2 car garage. But we needed one. So we added one.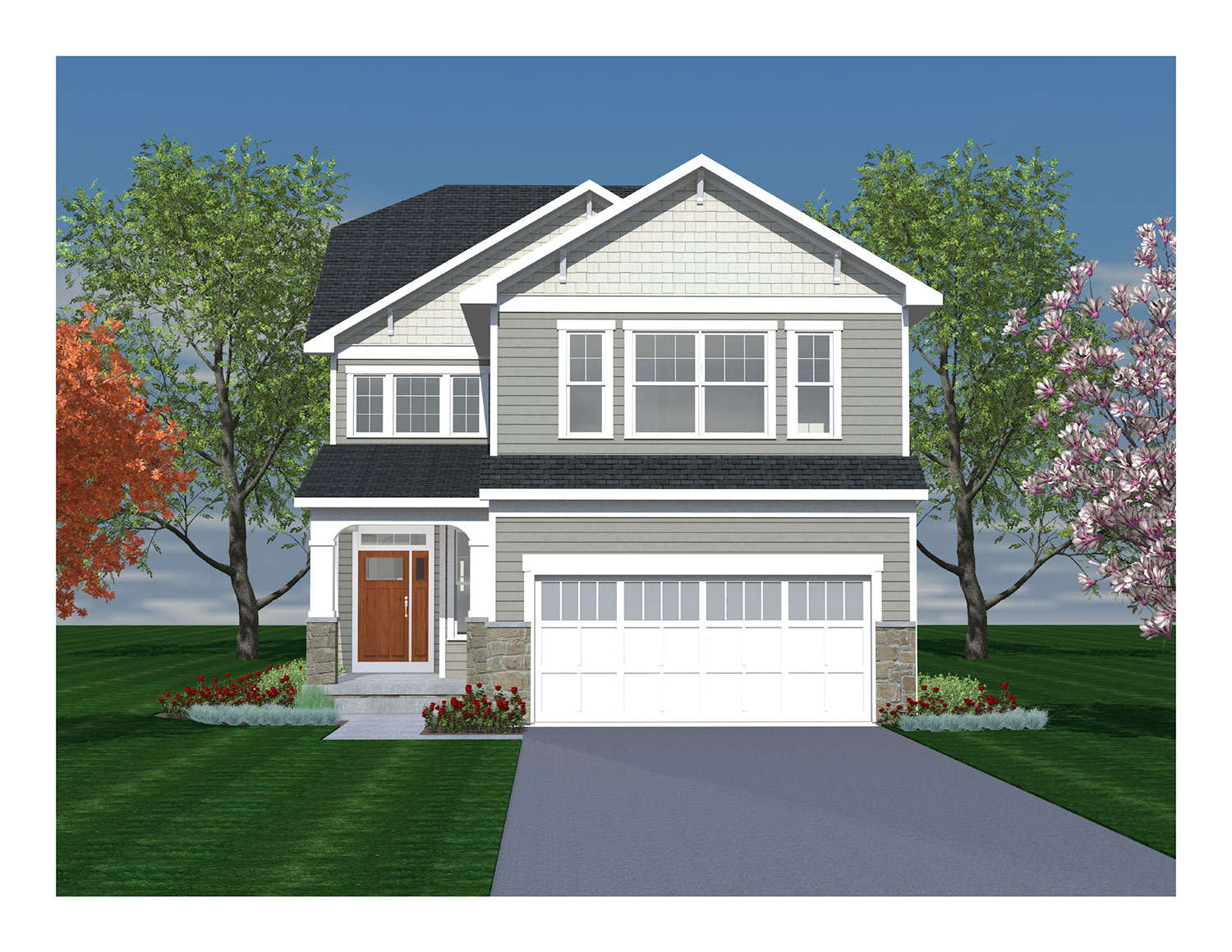 Introducing the Sherwood. Do you like the name? I'm not in love with it, but the lot on Great Falls Street is in the Sherwood subdivision of the City of Falls Church so we went with it (suggestions for a different name welcome!). I love the Sherwood for several reasons. It has a clipped hip roof. What's a clipped roof? See the angled ends of the roof? That's "clipped."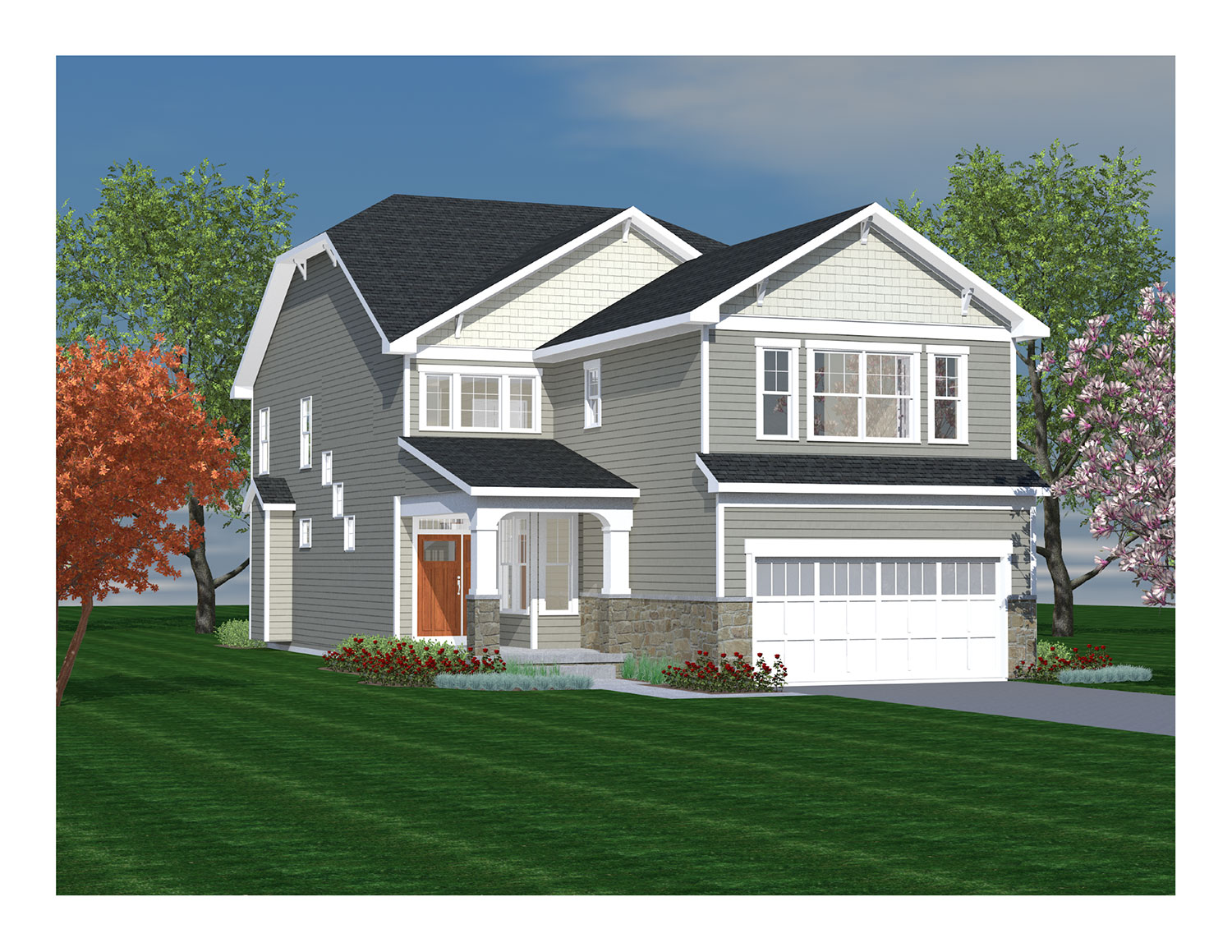 I love the floor plan. The family room and kitchen are open and perfect for hanging out with family or entertaining. And there's a great desk area off the kitchen.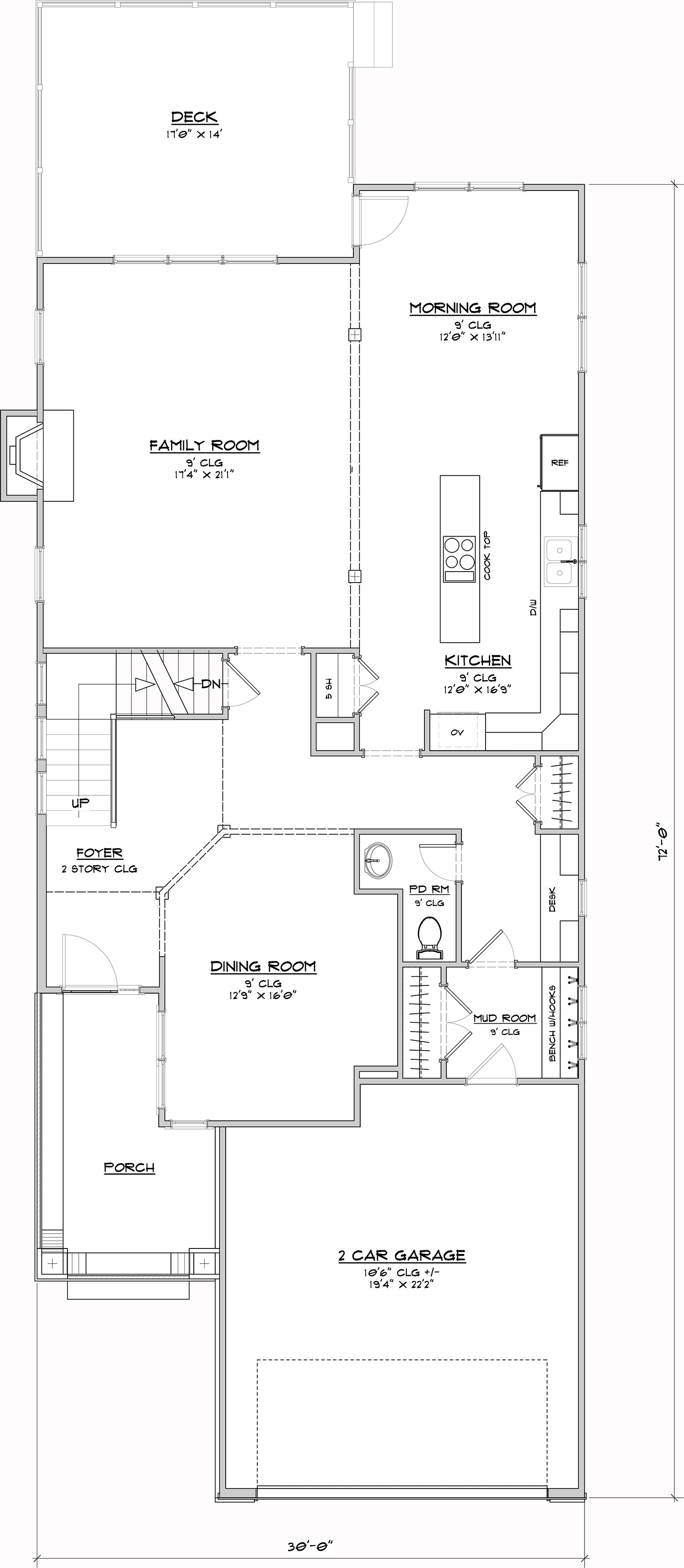 The second floor has 4 bedrooms and 3 full bathrooms. I also love the fact that the laundry room is on the second level.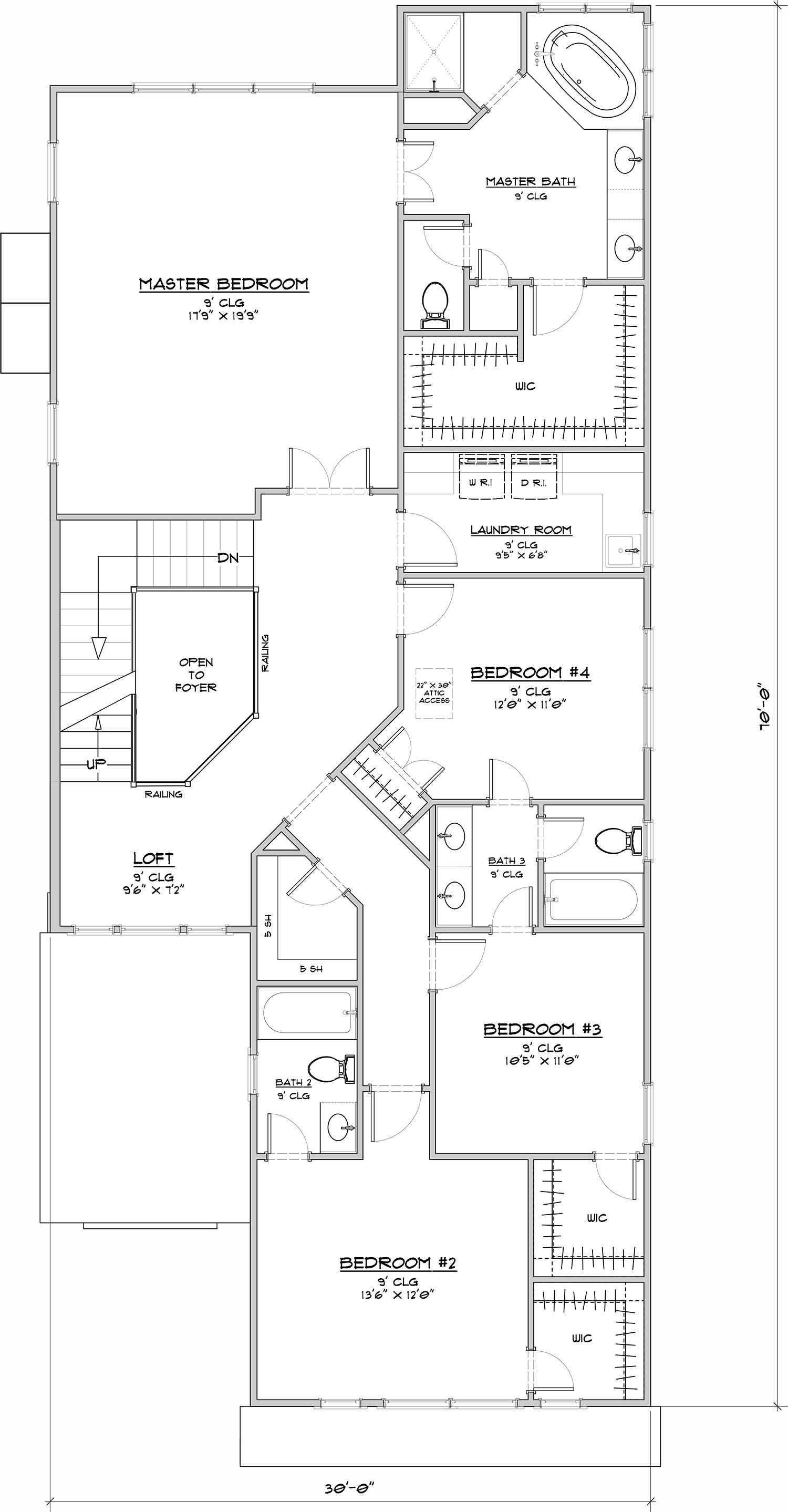 We will be finishing the basement.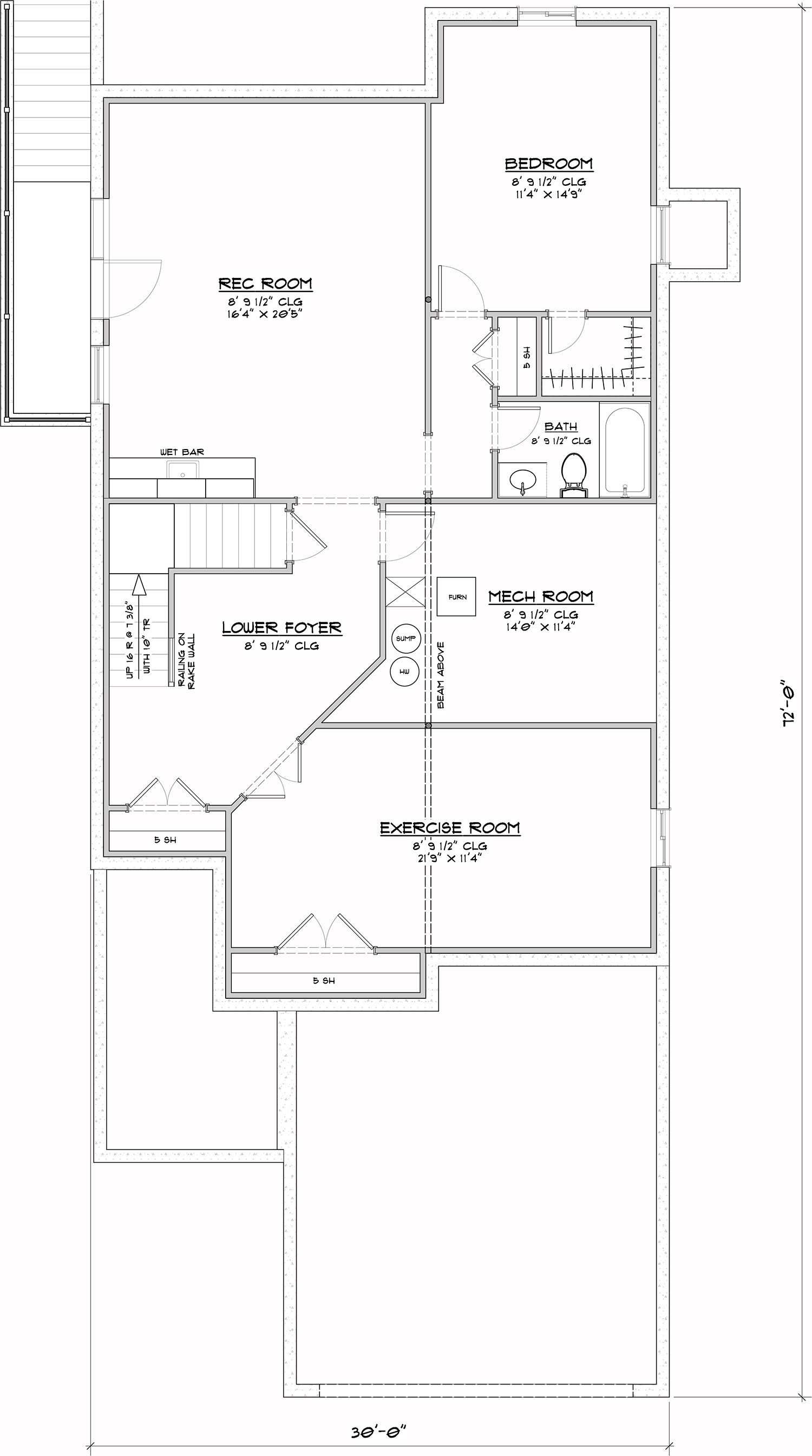 We have also decided to build the optional 3rd floor loft. This will add 555 square feet above grade.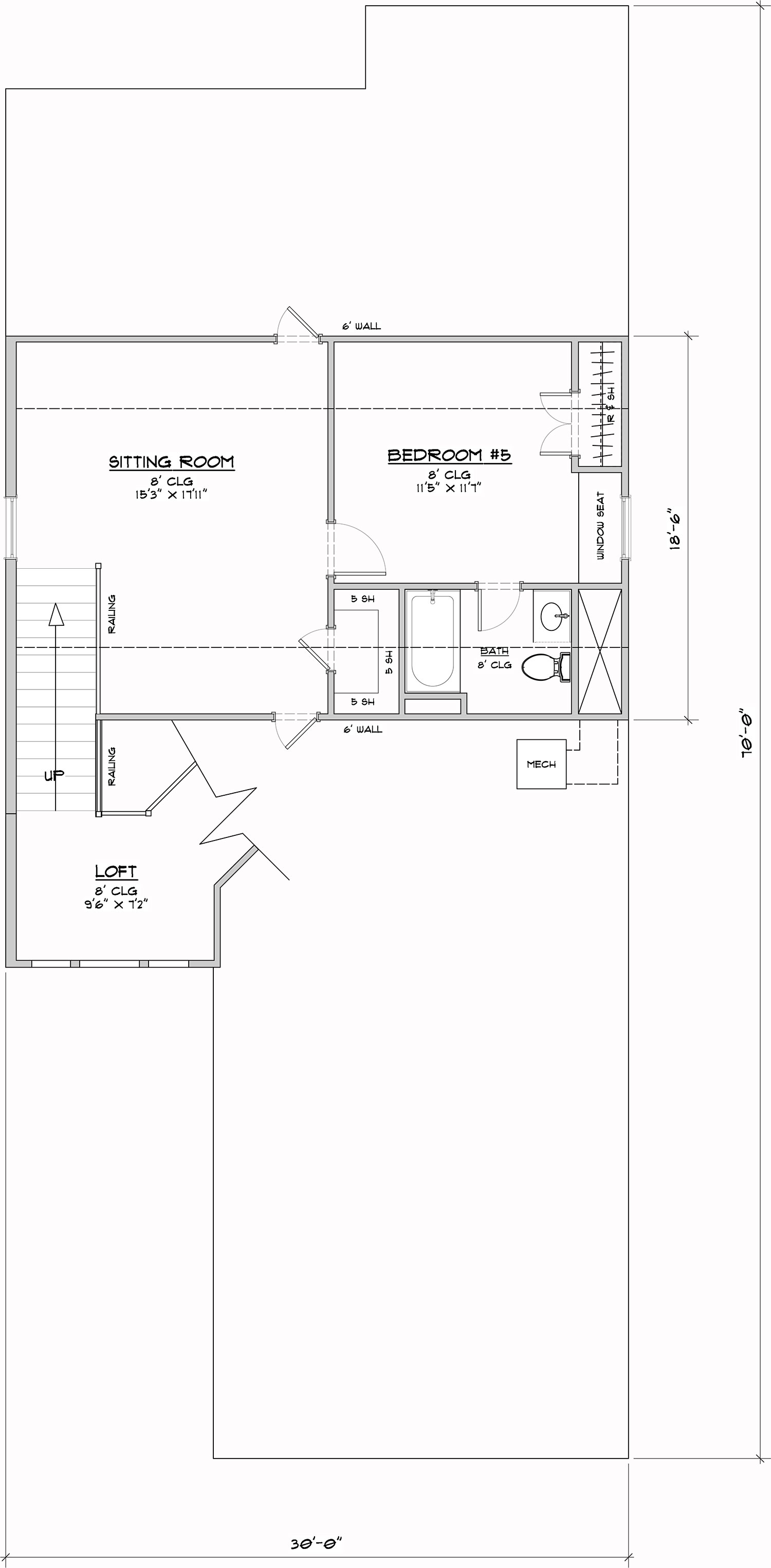 I think this is going to be a great house and I can't wait to see it go up.
Choosing or designing your own home can be a little stressful.  My advice?  Have fun with it.  Decide on the style you like, the spaces you need and the design elements you want.  When in doubt ask a professional.  You can take any of our floor plans and customize them to fit your individual needs.  If that means adding some windows, adding a Morning Room or doing a complete redesign, we are here to help.  We can also help you design your home from scratch. Having a hard time visualizing the plan on paper?  No problem.  With 25-35 custom homes under construction at any given time, we may have the plan you are interested in under construction.We love showing off our homes and as long as the site is safe, we're happy to show you!
And how will you know if you've selected the right design?  Don't worry, you'll know.
Dream Big. Build Smart.