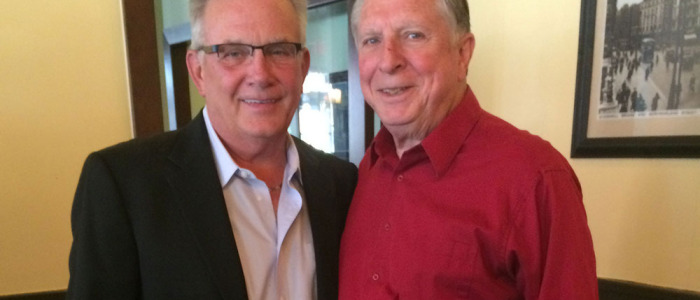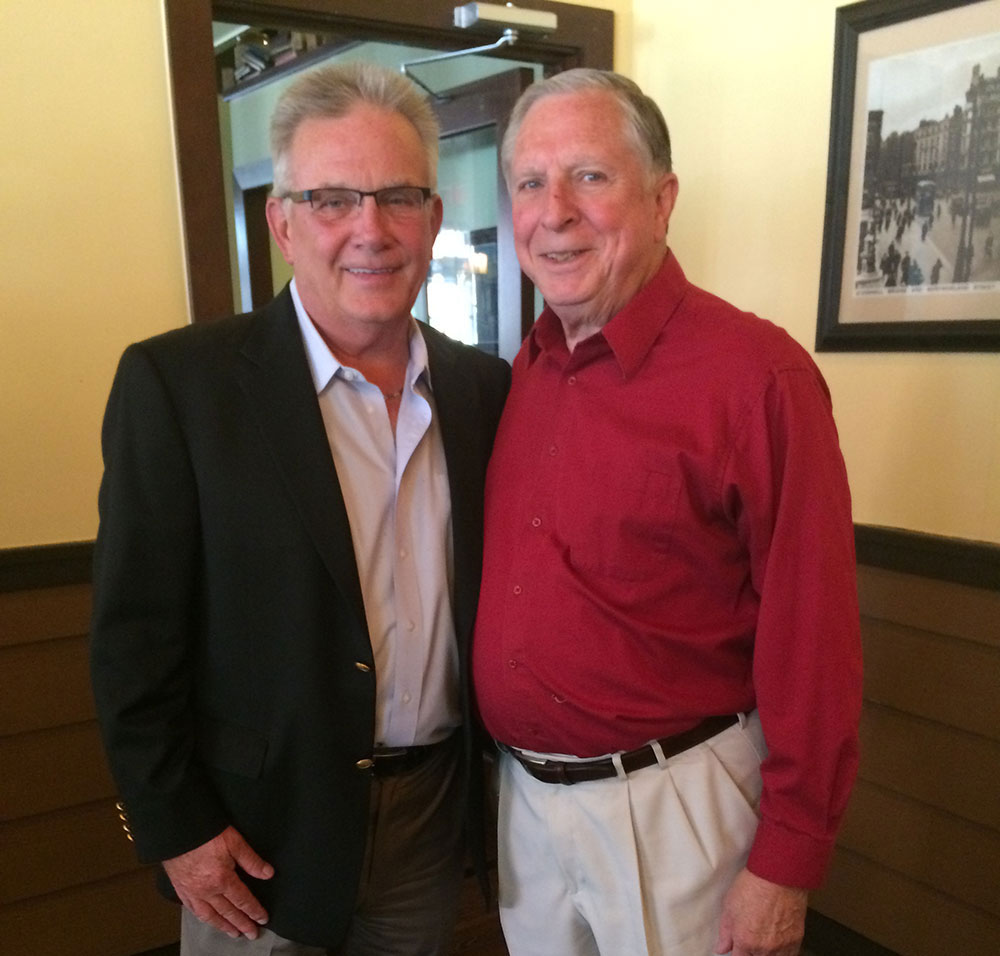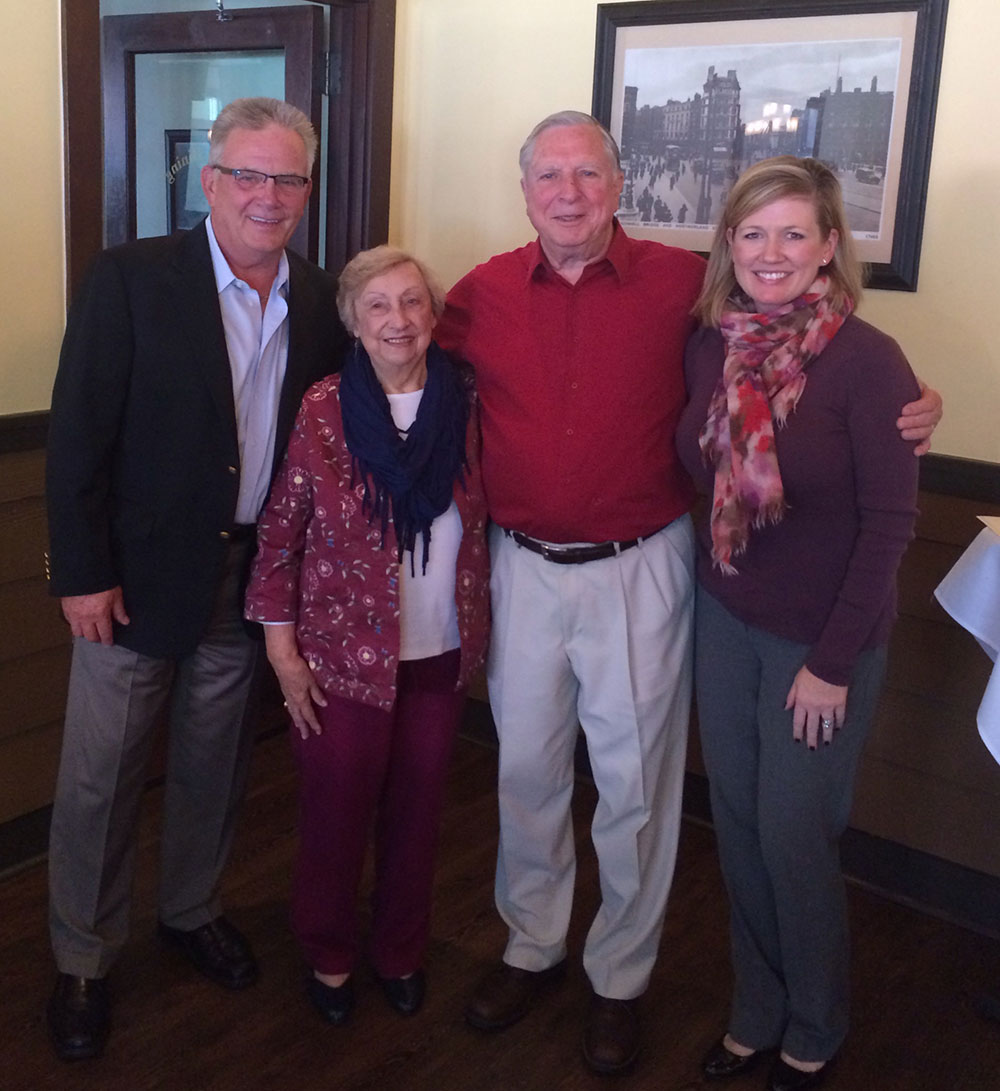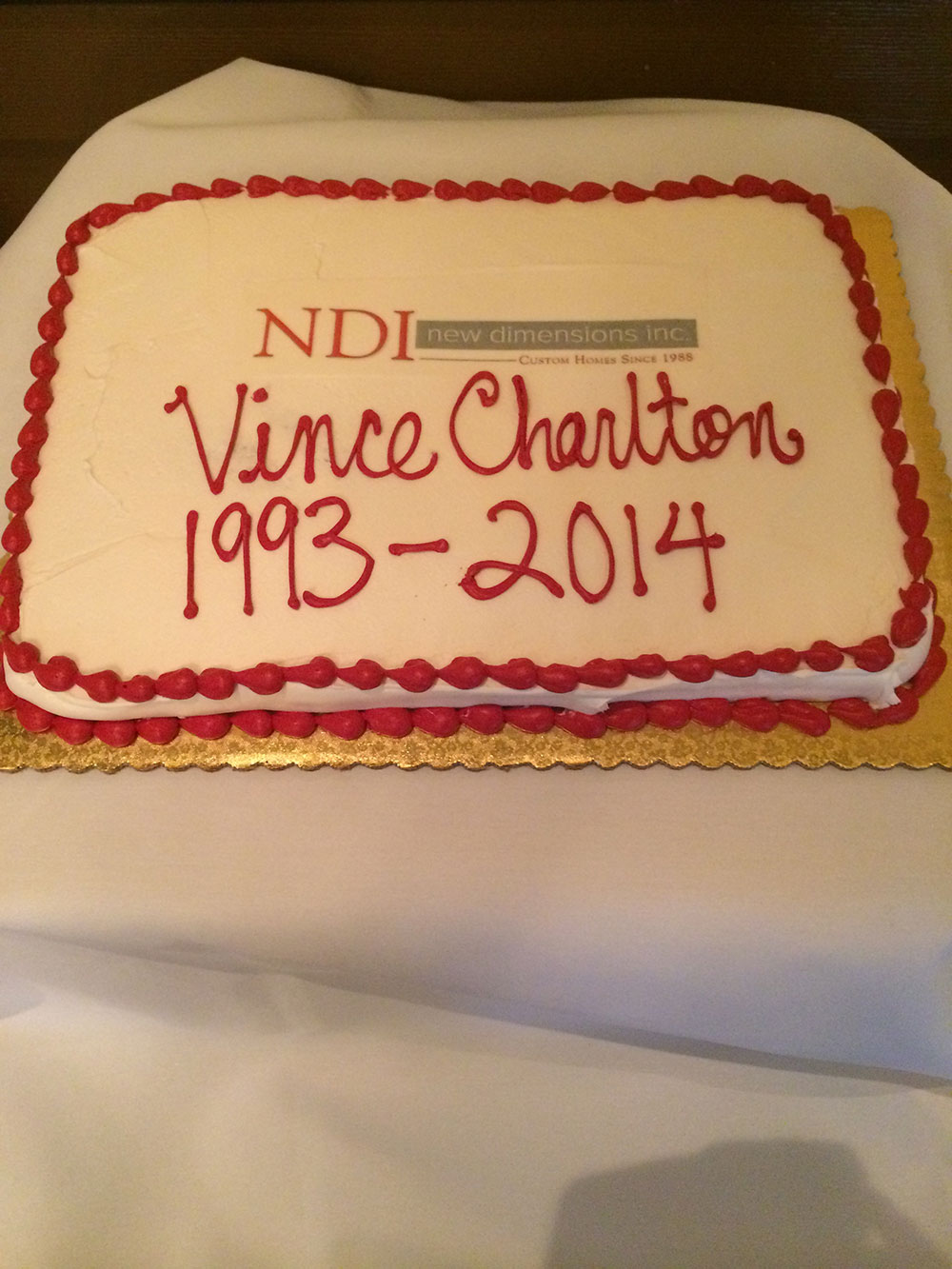 We're saying goodbye to a friend today. After 21 years with NDI, Vince is retiring. He's one of the longest tenured employees at NDI and he will be missed.
Vince grew up in the City of Falls Church. He attended George Mason High School with his wife Louise. They eventually moved out to Clifton where they raised their children. Vince accomplished a lot before he started working for NDI. Among other things, he was a door to door salesman and he ran his own custom home building company. In 1993, he joined the NDI team shortly after his son Vince had started working for dad.
In those early days, everyone did a little bit of everything. Vince (known as Senior around the office) managed a few houses for dad along with making new sales. He sold three houses that first year. It was the start of a very successful career at NDI. From 1993 – 2001, Vince sold 136 homes.
I first met Vince when I was in college. When I was home on breaks, I would help out in the office. He and Louise attended my wedding. He's always called me kid (which I've always loved) and he's always treated me with respect.
And when I started at NDI in 2001, Vince took me under his wing. He taught me a lot. He taught a lot of people. I think one of the greatest legacies Vince is leaving with us is his generosity and his knowledge. He never hesitated to take time out of his busy day to sit with someone and offer his advice. To teach.
Dad told me early on that my greatest challenge in the building industry would be the labor shortage. There just aren't a lot of people getting into it. It's a sad thing in my opinion because construction is so fun. So anytime we have an opportunity to teach someone and get them excited about our industry, let's take the time to do it. It's one of the greatest lessons I've learned from Vince. Teach those around you. It makes everyone better.
You know what else I learned from Vince? Success is fun! This man has sold over 350 homes for NDI. He sold over 40 homes in one calendar year which is something that has never been done again in the history of the company. He's gone on countless award trips and I think he would agree with me that all in all, it's been a pretty good time.
Vince, I want to thank you for everything you've done for me, my family and NDI. You will go down in the record books as one of our most successful and greatest employees. Your loyalty warms my heart. As dad says, "you bleed NDI red".
We wish you and Louise the very best life has to offer. You will always be a part of the NDI family and don't worry, the legacy you have left will be carried on. Promise.
Dream Big. Build Smart.