Investor Series Part 4, Guest Post: The Power of Neutrality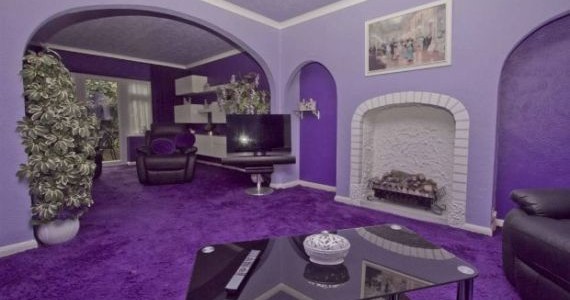 Choosing colors and selections for a new home is challenging because most people don't know what they want.  So what about choosing colors and selections for a home you are building on spec?  How do you choose selections that sell?
I've asked Shelly Cauthen, NDI Design Consultant, to weigh in on the topic.  Shelly is involved with every selection meeting and she has some tips for the savvy investor and for the homeowner who will go to sell their home (one day).
Friends, please meet Shelly.
__________________________________________________________________________________
The Power of Neutrality
There are moments in life when you want to truly shine…like the day you get your SAT score or when you're competing in a race or even on your wedding day.  And then there are times when you want to look great, but also fit in…like your prom night, when you choose your first car or when you attend your class reunion.
Building a house can take on either of these personas. It can shine or it can fit in.  For our investor builders, fitting in is the goal.  Who doesn't love a good fit?
I'd like you to think about this in terms of the kitchen. While it is possible your buyer will be the collector of vintage Coke bottles and will want red cabinetry, it is also possible that your buyer will hate the color red!  As an investor, you need to try and get past those extreme customers and appeal to the masses.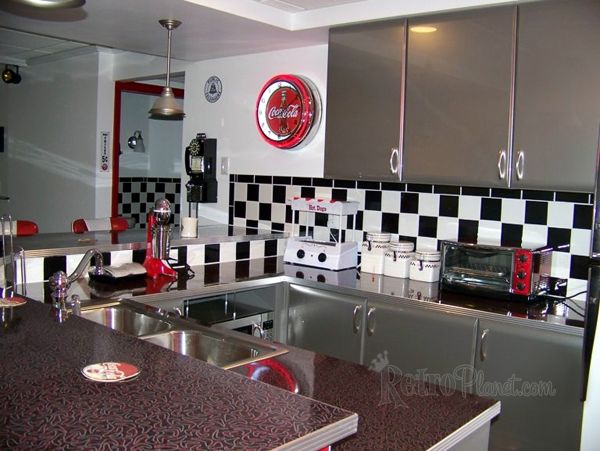 Coming up with a scheme that allows color as an accent, rather than a dominant point, is a much more "mainstream" choice.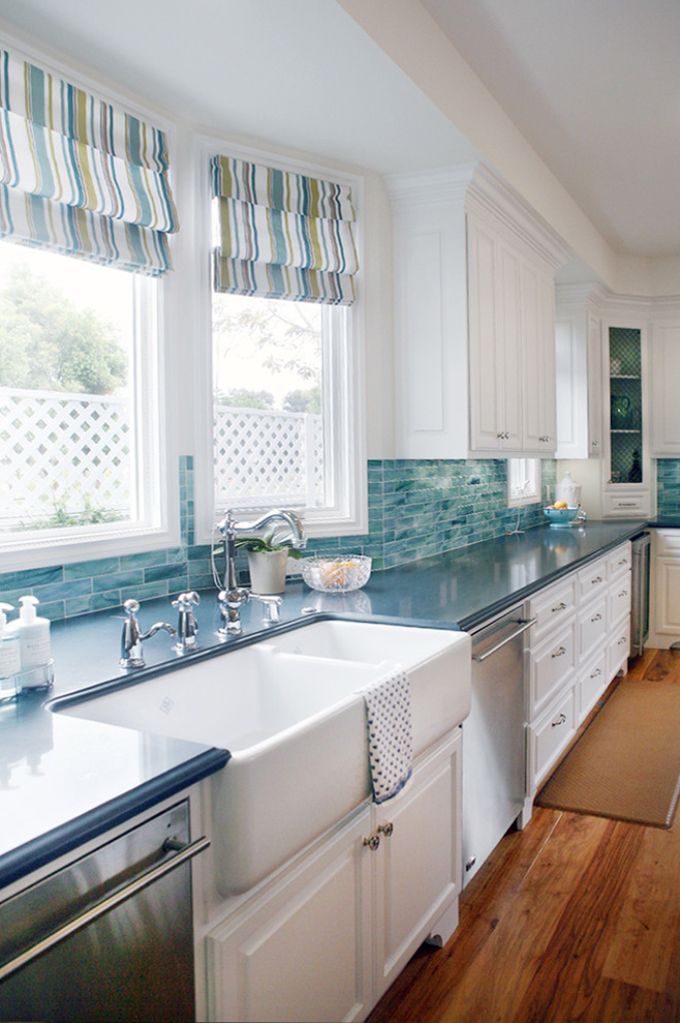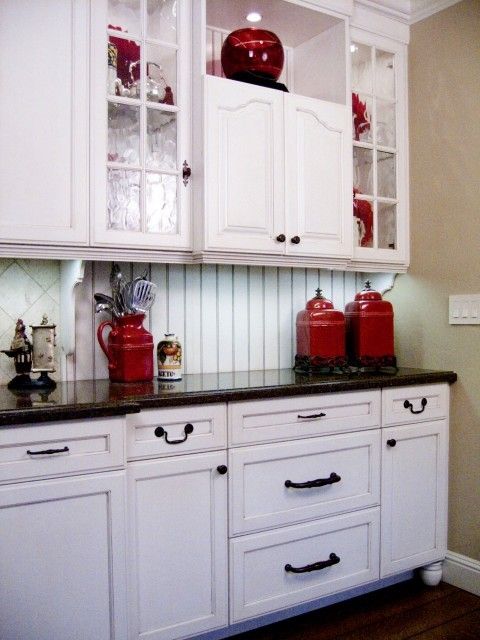 Neutral isn't plain.  Embrace its power!  In a world where "Orange is the New Black", there really ARE "50 Shades of Gray" and even more shades of beige, tan, ecru and taupe, a neutralized color palette was once considered dull.  But now, it allows a buyer to look around a house and think about how their own style can "fit in".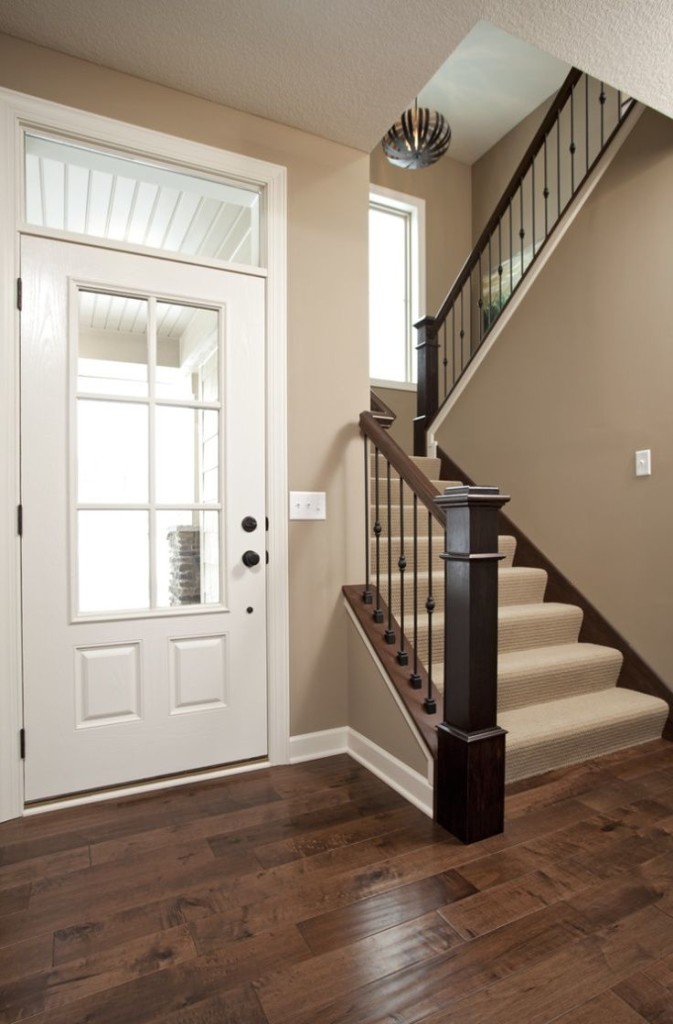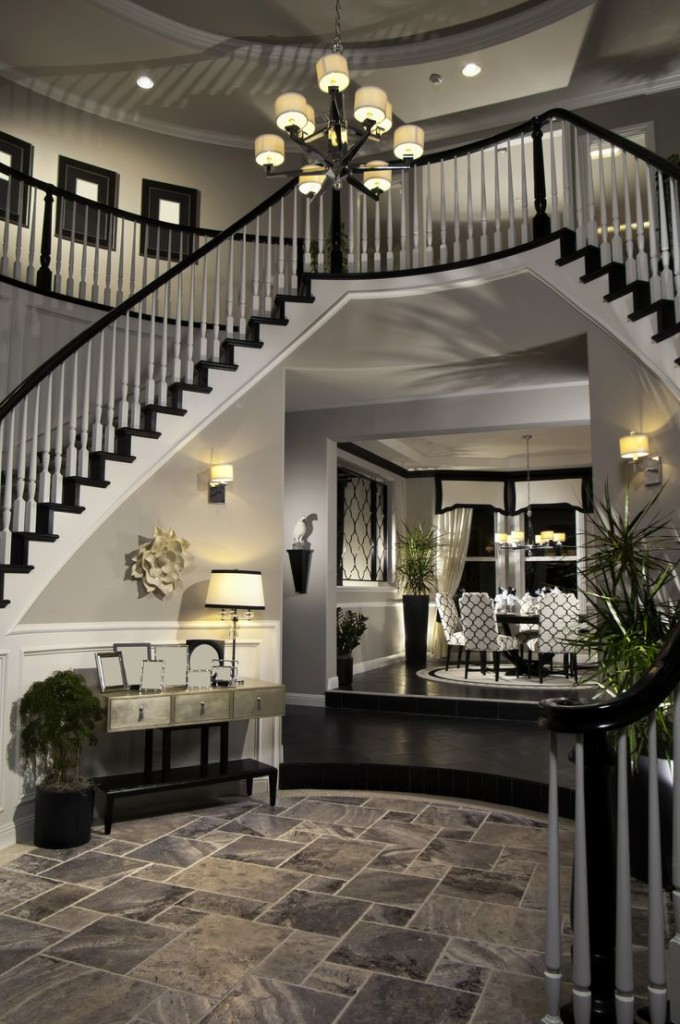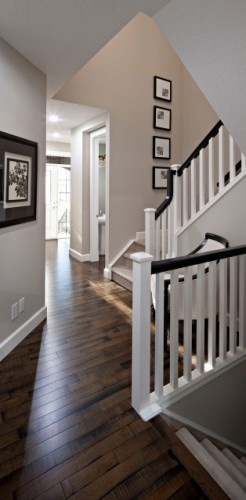 Is neutral code for "light"?  NO!
Neutral is anything that works with multiple colors.  For example, if you have a room with purple carpet, you would be limited on the other colors you could bring into that space.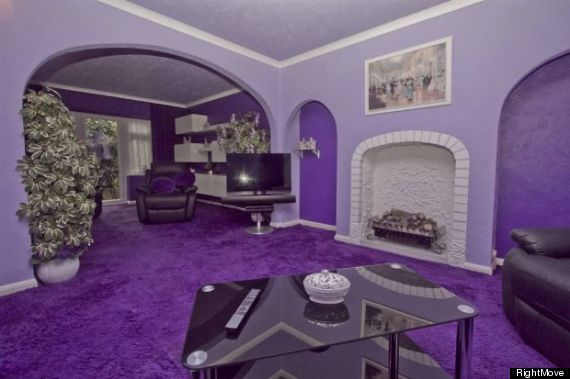 If, on the other hand, you had a taupe or smoky colored carpet, you could bring purple into the mix as easily as red, blue, coral, lemon or sage.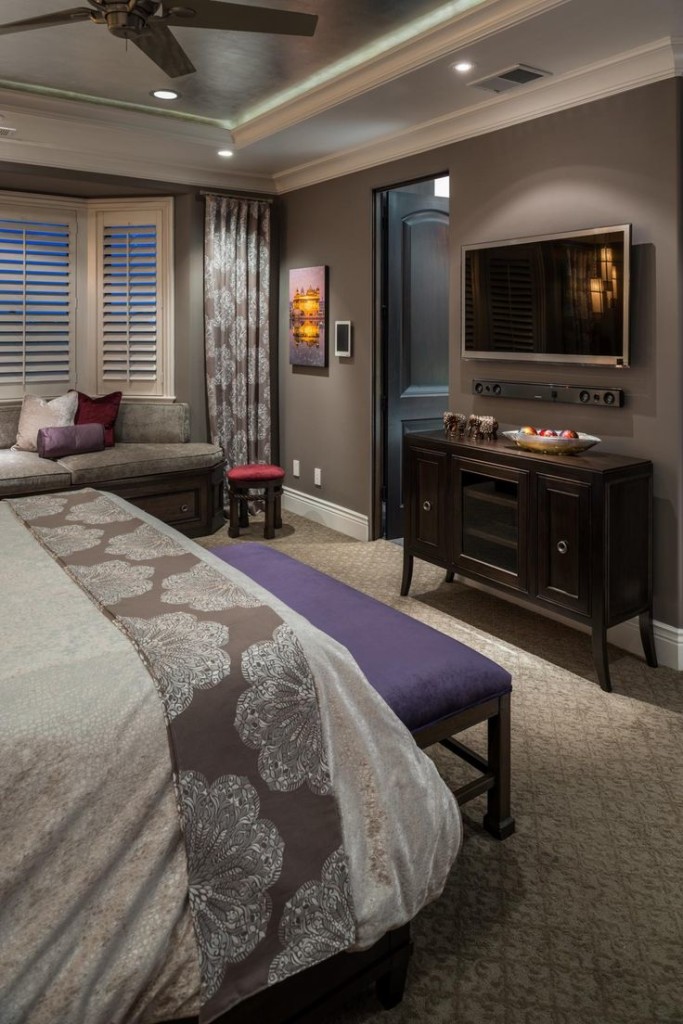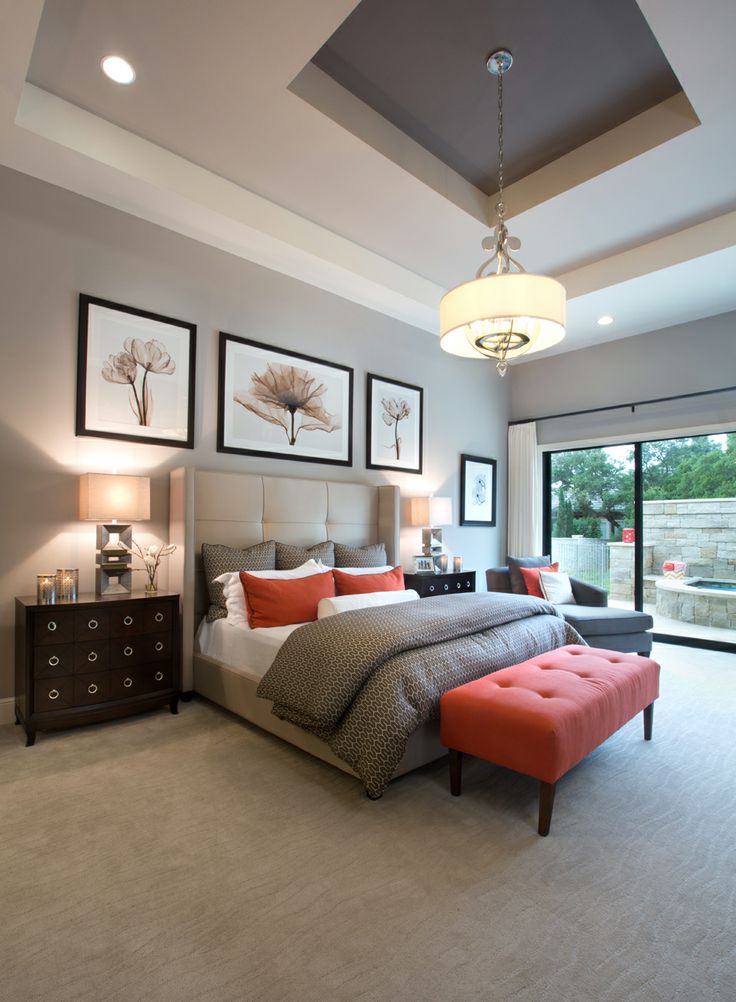 Worries about a "bland" showing can be easily overcome with basic staging that introduces accents of color.  Showcasing the versatility of an area, not the prominence of a certain color, goes a LONG way!  And I can pretty much promise you that more buyers would be satisfied with the base being neutral.
Color selection can be easily broken down into three primary categories:  Tans, Grays or Neither.   "Neither" is your commitment category:  Blues, Yellows and Greens.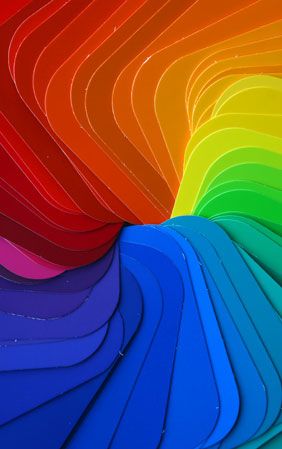 "Grays" morph from granite to dust to silver and can sometimes have hints of blues.  Because of the cool base in gray, it looks fantastic with blues, reds, blacks, bronze and even cool yellows!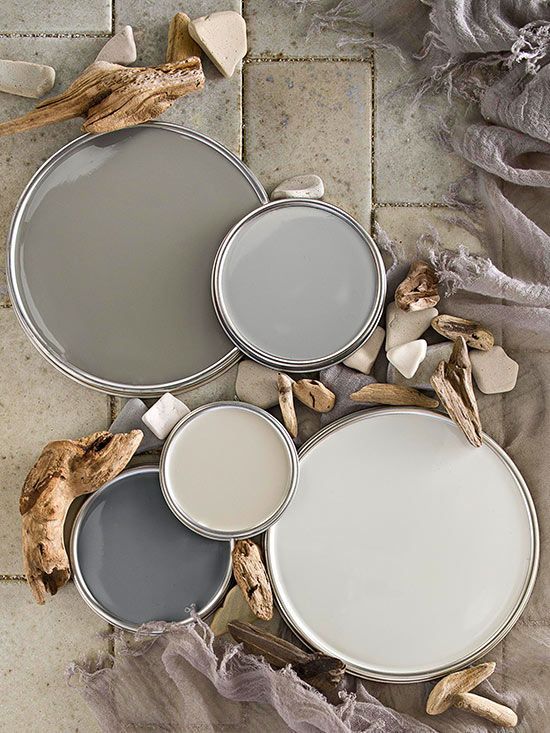 "Tans" range from basic brown to russet, linen to khaki or gold.  Gold can be a tricky shade, though.  Its warmth can be inviting, but too much and it can date a brand new home.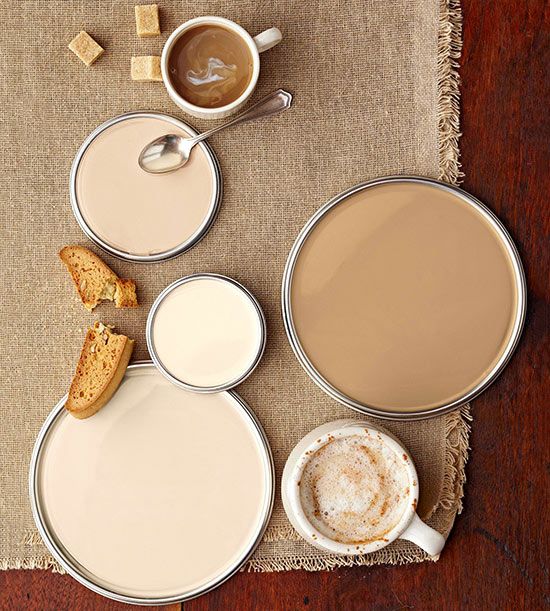 Following trends is also tricky to come to grips with for most investors.  Think about this…when you were in high school and visited colleges that tried to get you excited about the dorms being remodeled in 5 years, or a new student center in 6 years, did it work?  Of course not! Those fancy features meant nothing to you because they were irrelevant to your purpose.  The same theory should apply to your selection process.  Spending time worrying about whether a trend will still be popular in 5-10 years is a waste of your time.  Your buyers want what's hot now!  Don't be afraid to give it to them.
So what did we learn today?  There are four basic rules to follow when choosing colors and selections for your investment build.  To make it easy, just remember DART.
DDD – Don't Deny Dark (Colors).  Embrace them!
Approach golds with caution.  You don't want to date the house.
Recognize the importance of giving the buyer a neutral palate.  Not everyone loves red!
Trends!  Don't be afraid to incorporate the latest design trends.  Buyers want them!
We will walk you through this process and help you make the best decisions to keep your project on budget while looking fantastic for your target market.
Just remember, making choices that allow a buyer to envision their own red rocking chairs on the porch works better every time!
Dream Big.  Build Smart.
Shelly has worked for NDI since 2002.  She lives in Northern Virginia with her husband and three children.  In her free time, Shelly enjoys reading, writing and scrap-booking.