Dream. Build. Live.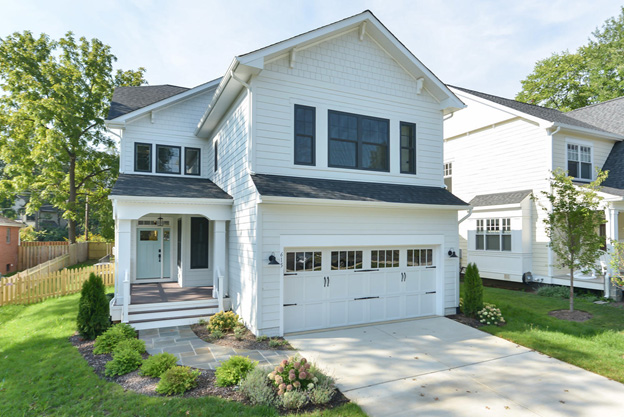 The time has come: After years of working hard and careful planning, you're ready to build your dream house—the one with the space, storage and features you want, right where you want them. And this will all be built to grow old with you.
What's holding you back is the thought that the process will be lengthy, complicated and expensive. And, so far you're not excited about any of the custom designs you see on websites and in brochures. You want to be involved in the process, but you need guidance and expertise.
New Dimensions Inc. offers you the unique flexibility to select one of our custom models or bring your own design to the table… at the same great value.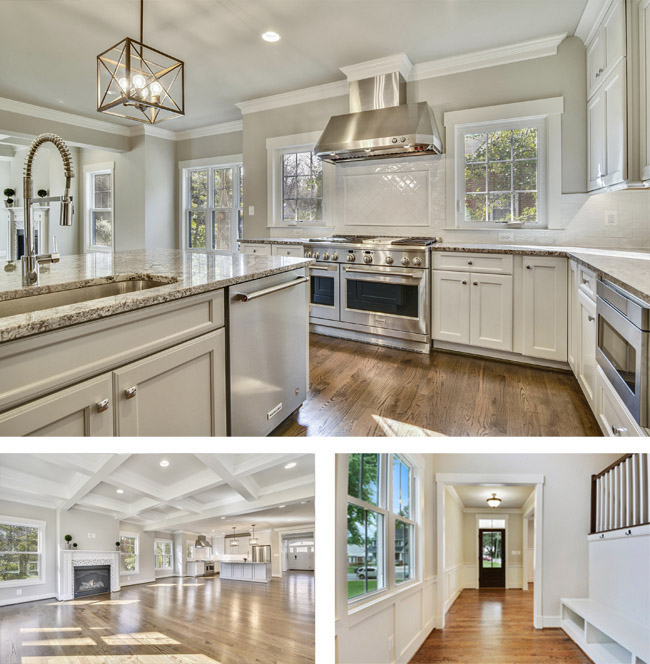 Your Dream Home, From the Ground Up
Once you've decided to make your custom dream home a reality, the next step is deciding where to build it.
NDI is proud to be an active partner during your search for the perfect lot or teardown project, guiding you on what to look for in a lot or what to consider in a teardown.
However, if you're unable to find the perfect lot for your dream home, consider tearing down your current house and building on your home turf.
Your current home may not be suited for you and your family to age in place, but a new one on the same lot could be!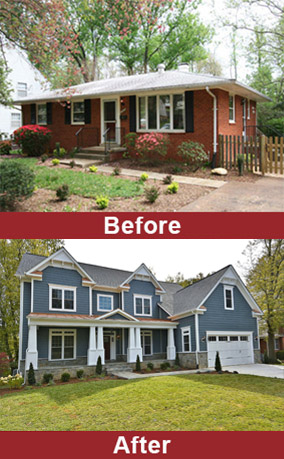 By tearing down and building a brand-new home on your current lot, you benefit from:
Neighborhood familiarity
No expensive repairs or remodeling to old home
Higher resale value
Improved energy efficiency
Complete customization
Instant equity
NDI can then manage all aspects of site development, including:
Site clearing
Erosion control
Site Engineering
Utility installation
Permits
Once you decide to stop searching and start building, you'll want to work with a builder experienced in the process, willing to adapt to the distinctive character of your lot, and open to your design ideas.
How Our Process Works
New Dimensions Inc. is a family-owned company dedicated to serving the Northern Virginia community since 1988. Our high-quality, custom homes are designed for individuals and families looking for flexibility, durability, and affordability.
Without exception, every NDI home is held to the highest standard of craftsmanship, guaranteed.
There's nothing more sacred or personal than a home, and New Dimensions Inc. adopts a sacred and personal approach with every customized home we build.
We understand that every one of our customers faces a unique situation and needs a unique approach. Whether it is expanding for a growing family or building to age in place, we're not just homebuilders, we're home advisors. Our experienced team of builders, project managers and designers carefully reviews each of our client's situations, budgets, lots, and dreams to advise the best approach for the project.
The process of building a custom home doesn't have to be stressful or expensive. Here is a quick look at how we work with our clients:

A one-on-one consultation to hear the vision for your dream home. We'll present matching customizable models in case one makes a good fit.
You can take a tour of our custom homes here.
Otherwise, we'll craft a design based on your preferences.

We discuss any adjustments to the plan before submitting the plans for approval.

You get to make all the exciting selections for your new custom home—everything from countertops to cabinets to flooring. Our Design Consultant will guide you every step of the way.

When you are 100% satisfied with your selections, it's time for our Construction Team to get started. We'll meet you on site at every important stage in the construction process. NDI takes care of everything—permits, demolition, laying the new foundation, framing your house, installing quality trimming and more.
Don't Take Our Word For It…What Our Clients Have to Say
We're proud to be a family-run business. When you build with us, you become part of the family.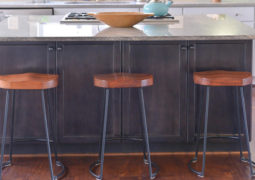 "If you want to build a new house NDI is the company to use!! From start to finish the team was with you! The family aspect of the company is what I loved the best. They care about their clients and build a quality product at an affordable price!"
---
Christina V.
Yancy Model
Satisfied Homeowner Since 2015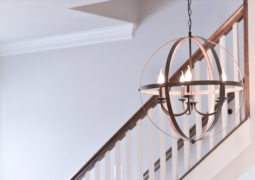 "NDI built our dream home and we love it!!! Their team from the beginning to end was incredible and would highly recommend them to anyone interested in building!!"
---
Hollis G.
Chesterbrook Craftsman Model
Satisfied Homeowner Since 2016
Ready to Get Started?
Working with first-time homeowners, experienced homebuyers and investors, NDI's depth of experience creates faster turnarounds, lower costs and forever clients.Contact us today at

1-800-406-8555

or email us directly at hello@newdimensionsinc.com to learn more about building your custom home with NDI.
Welcome Letter From our President

At NDI we nurture the vision of our clients and celebrate their individuality.
My name is Jennifer Landers, and I'm the President of New Dimensions Inc.
We have been building high-quality custom homes in Northern Virginia since 1988! We absolutely love what we do and how we impact the lives of our customers.
At New Dimensions Inc. we don't just build homes, we provide exceptional quality and value through our personalized approach. We're passionate about working with our clients to build a house they're proud to call home.
We're excited to lend our years of home building experience to your project, providing the information, planning and skills to make your dream home a reality. That's where we can help provide you with the information you need to make the best decision for you and your family.
We look forward to speaking with you soon!
Sincerely,
Jennifer Landers
President, New Dimensions Inc.
More From NDI
Take a Virtual

There's nothing more exciting than walking through a model home selecting features you like and imagining yourself living there. Take a spin through the extensive variety of homes we offer at NDI and let us know which home feels like a fit.
The President's Blog

In the NDI blog, you'll get to know our president, Jen Landers, while she shares the ins and outs of building custom homes, some insights on running a family-owned business and personal stories that will resonate with most of you.
Benefits of Custom Build

Our Complete Custom Program allows you to take your design from concept to completion in not much more time that it takes to build from our portfolio. Bring us your hand sketched design, and we'll work with you to turn it into your dream home.