Homes We've Built…Then & Now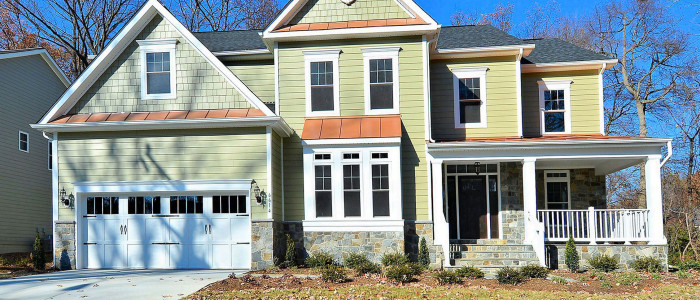 NDI had a birthday this week and it's made me a bit nostalgic about the last 28 years.  I was 14 when Dad started the company and while I helped answer the phones while on college breaks, I didn't start working at NDI "for real" until 2001.  So I've only experienced those early days through the stories Dad has told me.
I was going through some stuff this week and I found these old catalogs (yes – paper catalogs). Check out these relics…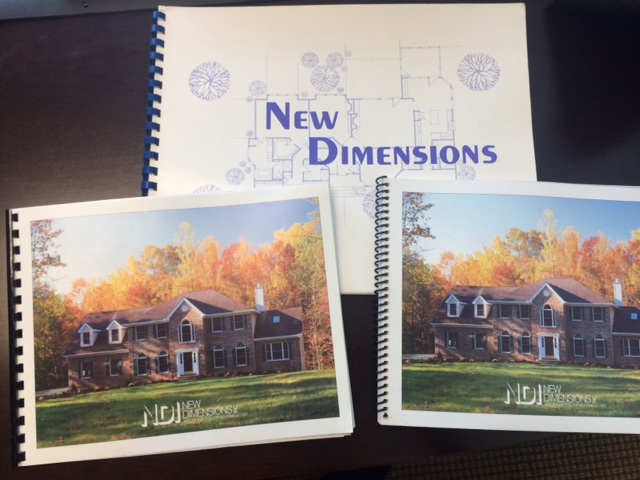 I also found some pictures of homes we built during the first few years.  And they are actual pictures because they were taken many years before digital photography was mainstream.
This is the Alleghany model which was one of the most popular models Dad built when he first started the company. Dad sold this model for $99,900 (take that in for a second). That was a finished home, on your lot and included Andersen windows and an insulation/air seal package that would make the energy-conscious person squeal.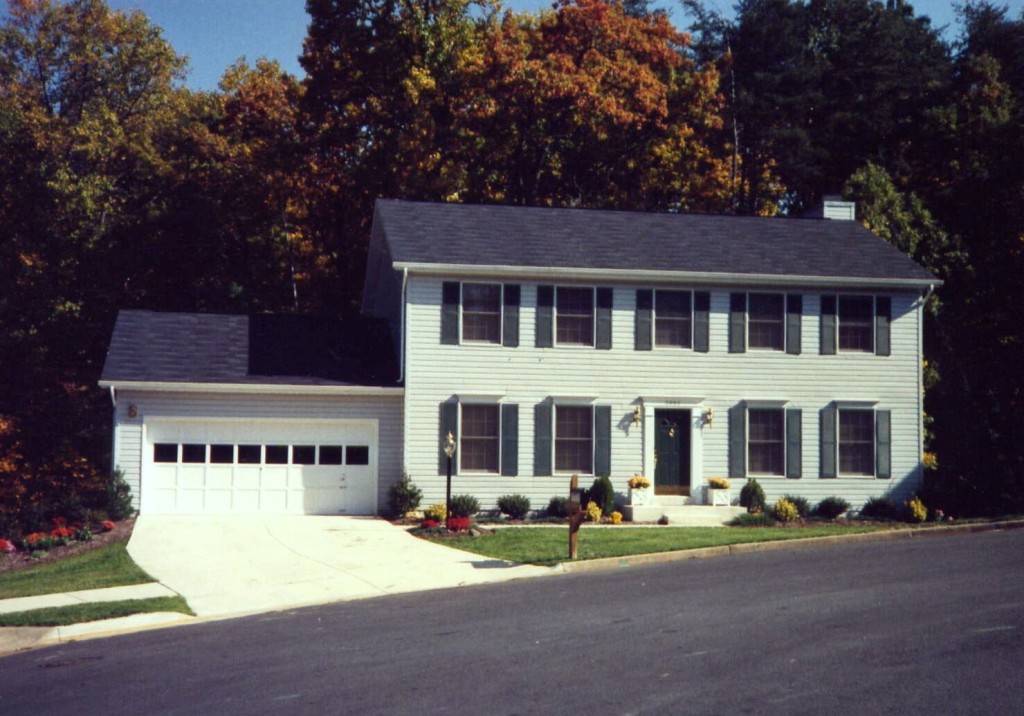 In 1992, Dad came out with the Makin model. It's the big sister to the Alleghany. It retailed at $169,900 (take a minute) and included 3400 square feet, brick front, Andersen windows, hardwood floors and more.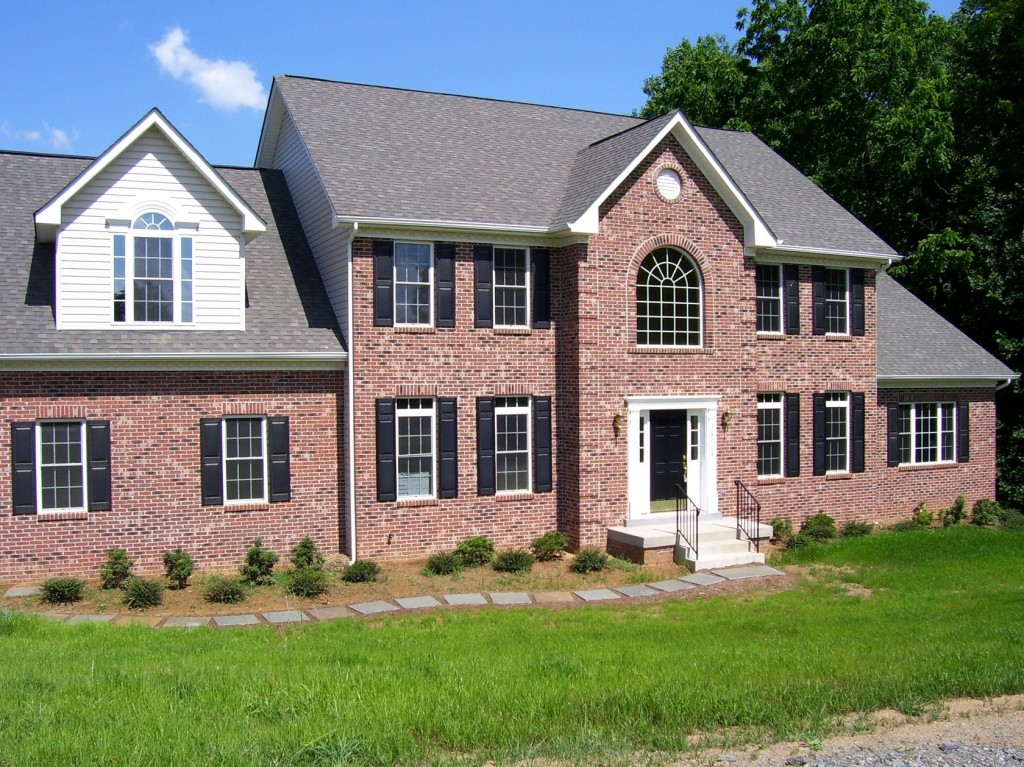 We have built a ton of Alleghanys and Makins over the years. In fact, until about 10 years ago, the Makin was our top seller.
So what's popular now? In the last several years, we've seen a dramatic shift in design trends here in northern Virginia. The popularity of Colonial home design gave way to Traditional and Craftsman design. Don't get me wrong, we still build colonial style homes (it will always be a classic) but we see the Traditional and Craftsman trend everywhere and we don't see it going anywhere any time soon.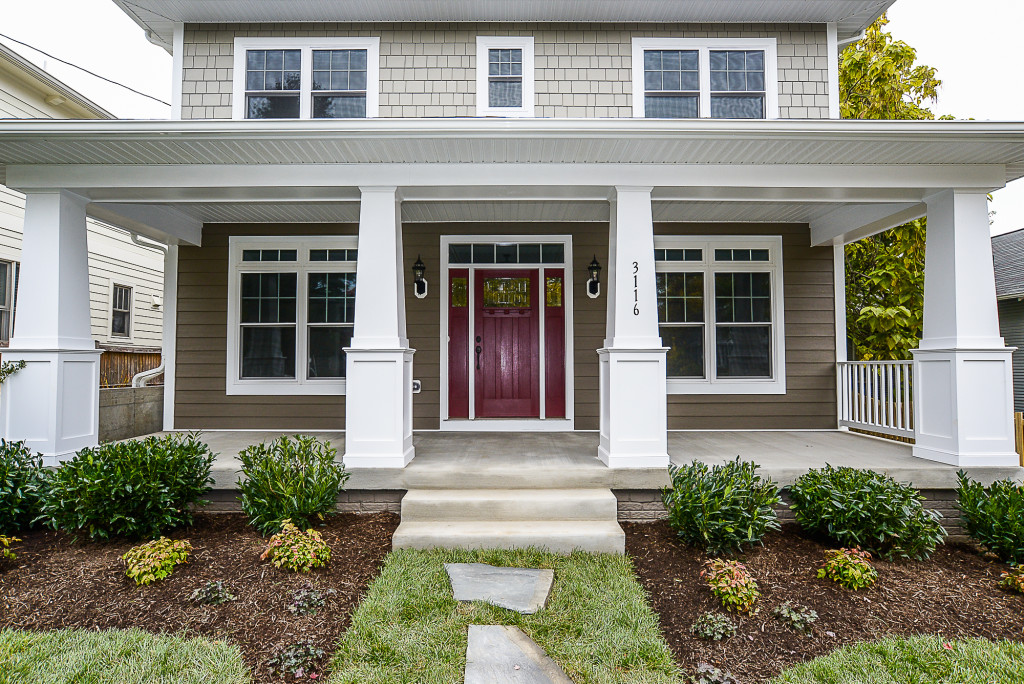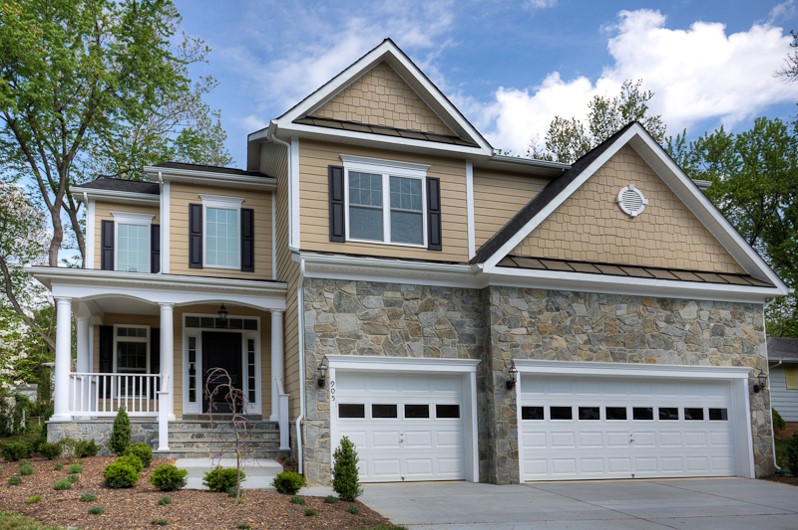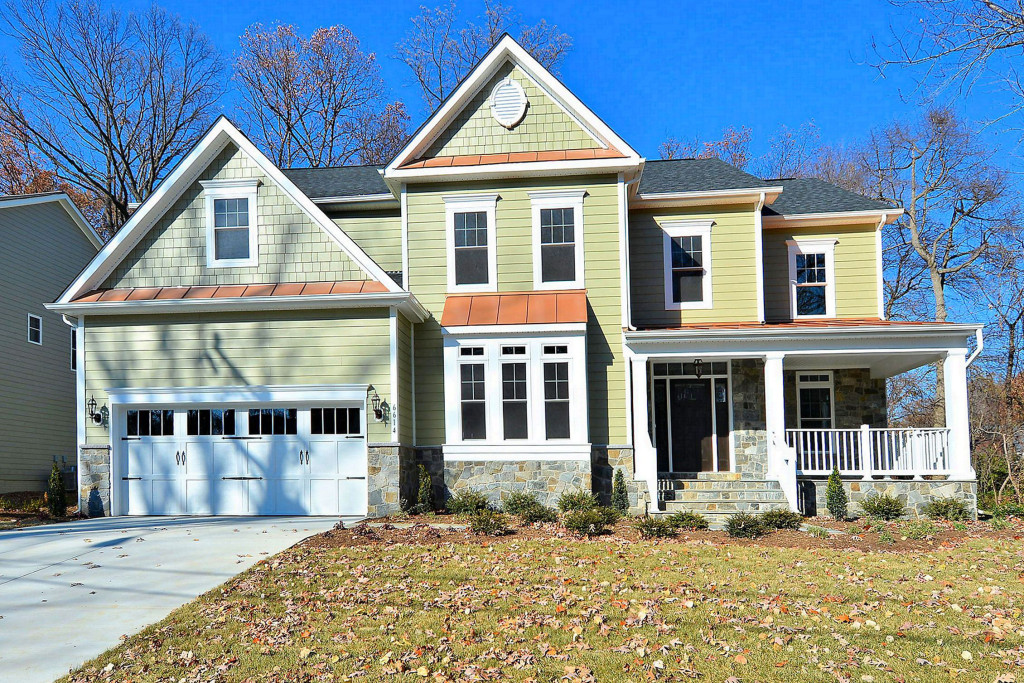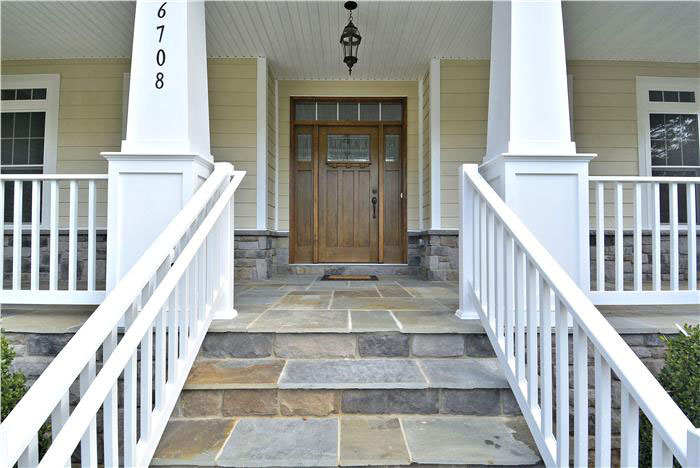 It's been a fun week. I've enjoyed reflecting on what used to be. Makes me chuckle.
Speaking of, I found this little nugget yesterday. This is me and my best friend Sara circa 1992.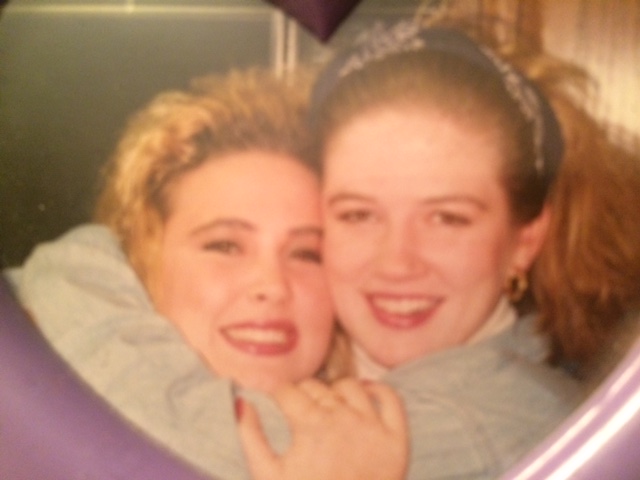 Looking at this picture, I'm reminded that home design isn't the only thing that has changed over the last 28 years.
Dream Big. Build Smart.