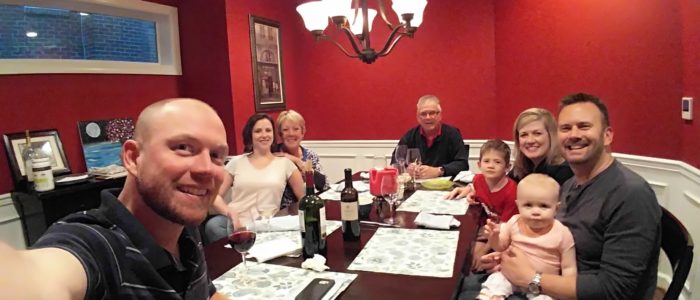 As the boys get older, Paul and I are starting to be more intentional about creating family traditions. Whether it's going to the Falls Church City Memorial Day parade every year or cutting down our Christmas tree the Saturday after Thanksgiving, we want our boys to appreciate the importance of doing things together as a family.
When I think back on my childhood, I have so many fond memories, and we definitely had some great family traditions. For example, Mom and Dad would take us to Ocean City, MD every year for the 4th of July. I can vividly remember the things we would do EVERY time we went to Ocean City. We would go to the boardwalk one day. We would go to the movies if it rained. We would have dinner at Phillips Seafood Restaurant. Remember Phillips?
But there is one thing that sticks out in my mind about my childhood…Lisa, Adam and I had cousins but we rarely saw them (they lived in northern Indiana). So when I think about Nathan and Andrew growing up close to their cousins, I'm so excited to think of all the memories they will make together. I mean – look at this crew of local cousins!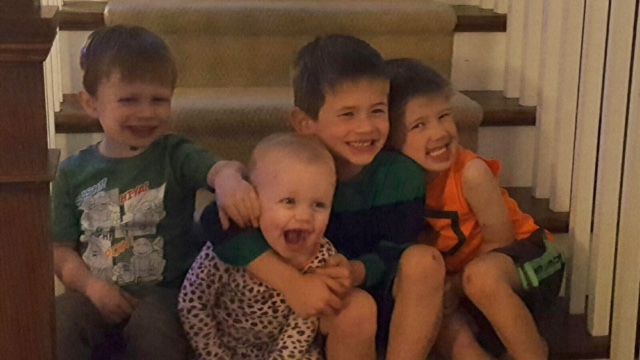 In 2013, my sister-in-law Amanda had the most brilliant idea. She suggested we start getting together every week for Sunday Family Dinner. It would give us dedicated time to spend together. Just the family.
Admittedly, the thought of having a standing social commitment every Sunday night seemed a little daunting at the time. But it has become a treasured time for our family.
And sacred.
Because we rarely miss a Sunday Family Dinner. Unless someone is out of town or has another special occasion, we do dinner. Every week.
And kids just love it! Here are some oldie but goodie pictures we've taken over the years at Sunday Family Dinner.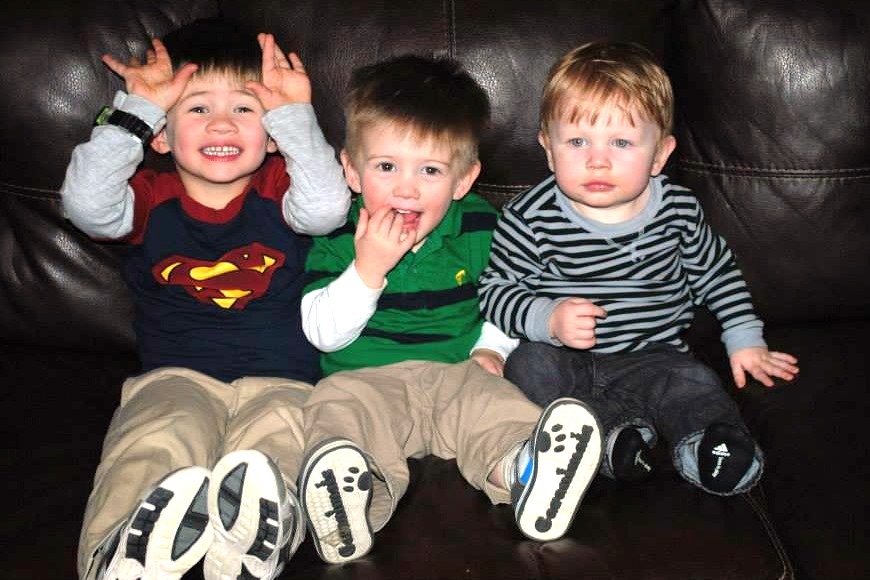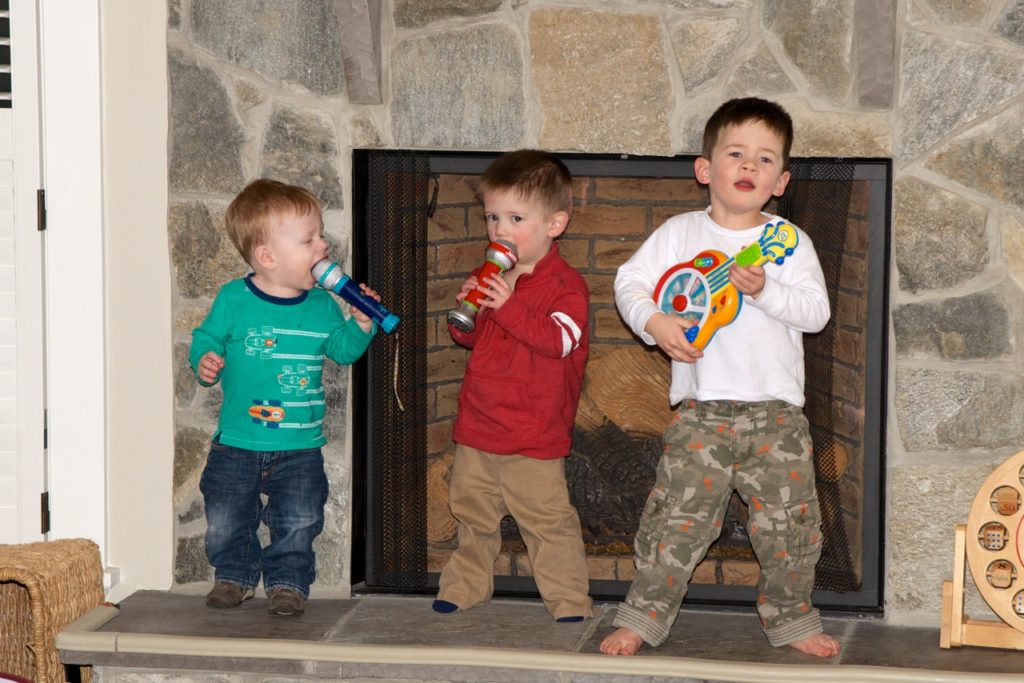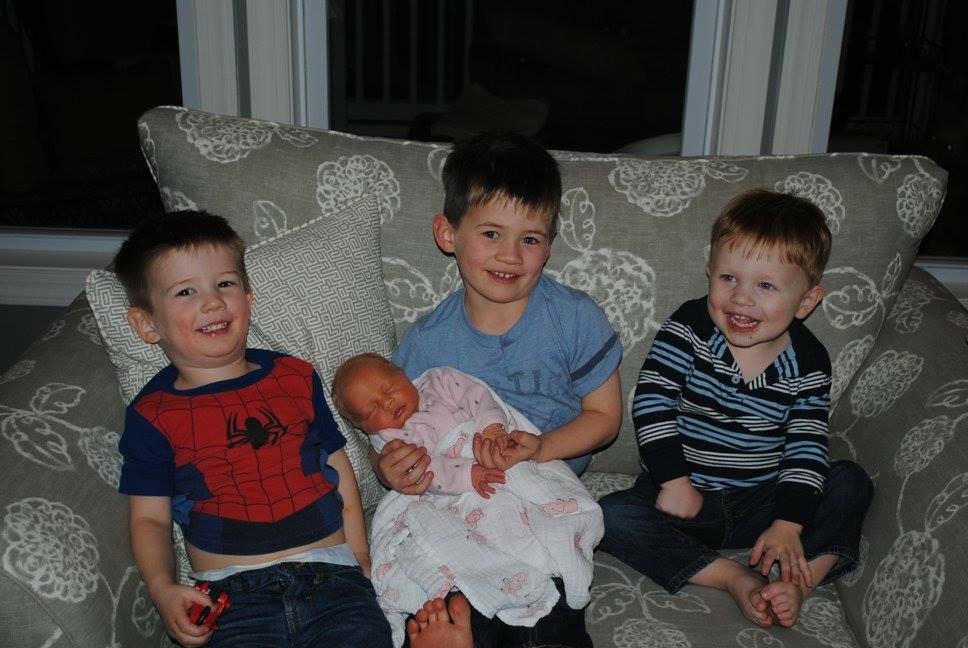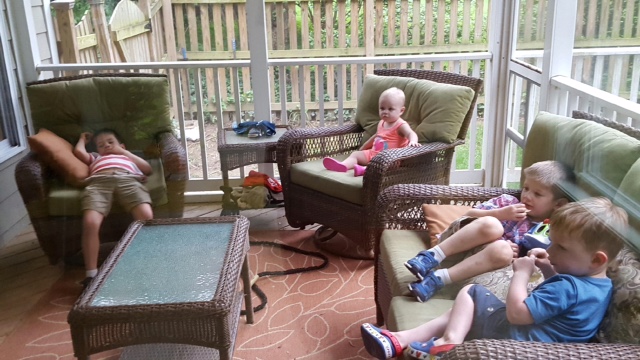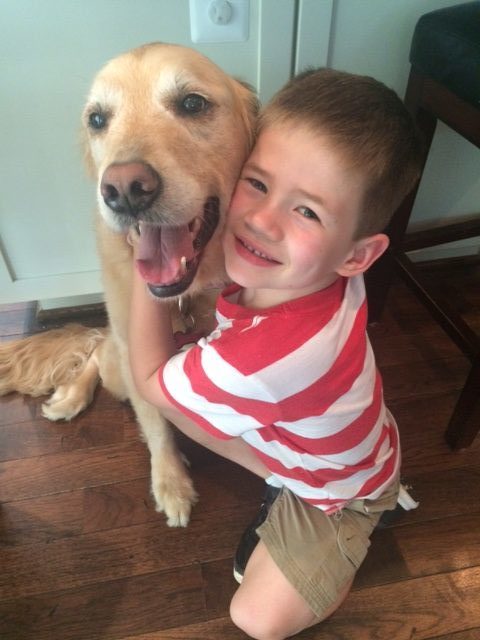 We take turns hosting. I love hosting family dinners, and I also love being hosted. And sometimes we go out or order food in. There isn't any pressure to serve a gourmet meal but we've had fun trying out new recipes on each other.
A few weeks ago, I asked Amanda if she would share the delicious recipes she made that week for Sunday Family Dinner. She was gracious to oblige…
We started with Caprese Salad Skewers.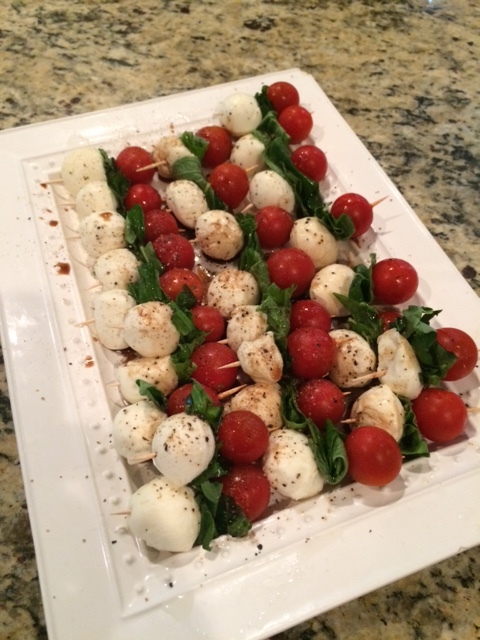 I must have eaten half of this platter. So good and such a classic combination.
Dad is home from Florida for the summer, and we're really glad to have him back!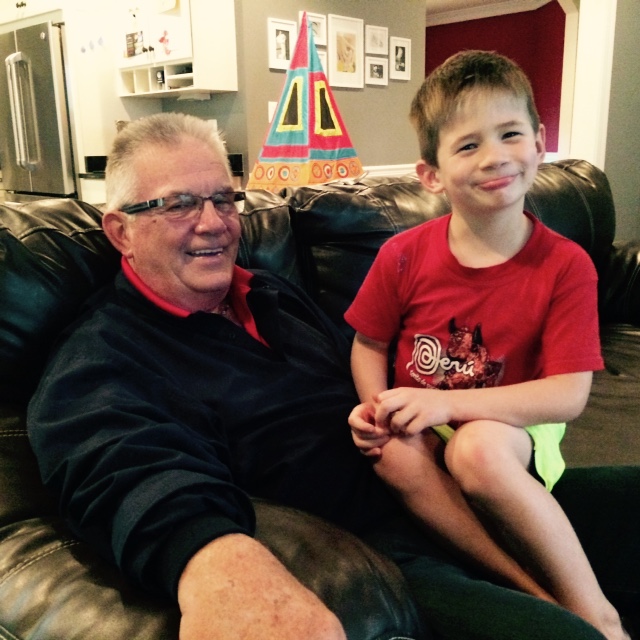 For dinner, Amanda served Sausage & Spinach Stuffed Shells, Caesar Salad and garlic bread. YUMMM!
And yes, those are anchovies in the Caesar salad. You can't have Caesar without anchovies! This meal was so flavorful. I loved the sausage in the stuffed shells!
Getting the kids to take a break from playing together can sometimes be a challenge but eventually, they all sit down and sometimes they actually eat their dinner! And at Uncle Adam's house, they get their own table.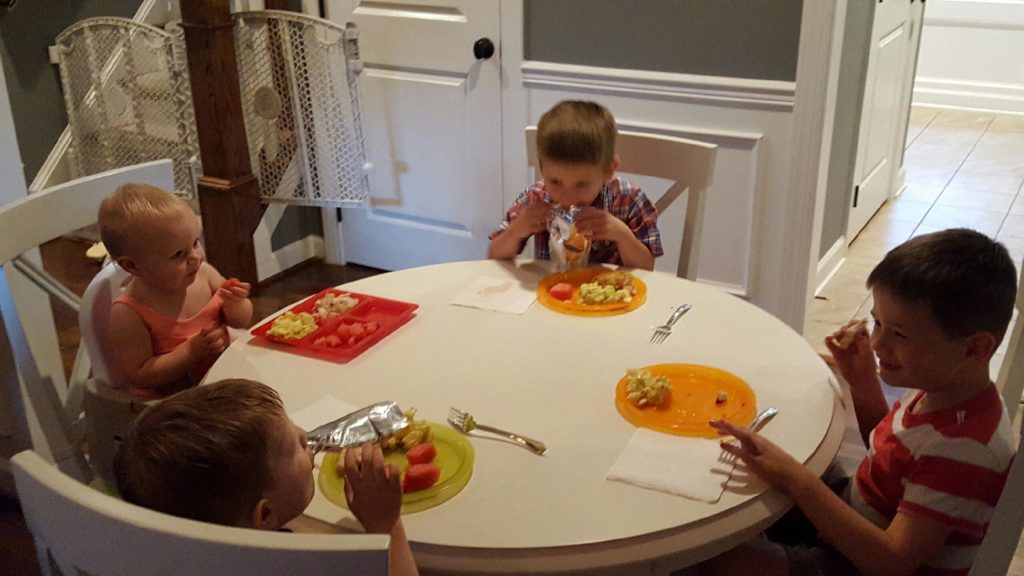 And sometimes they invade the "grown up" table.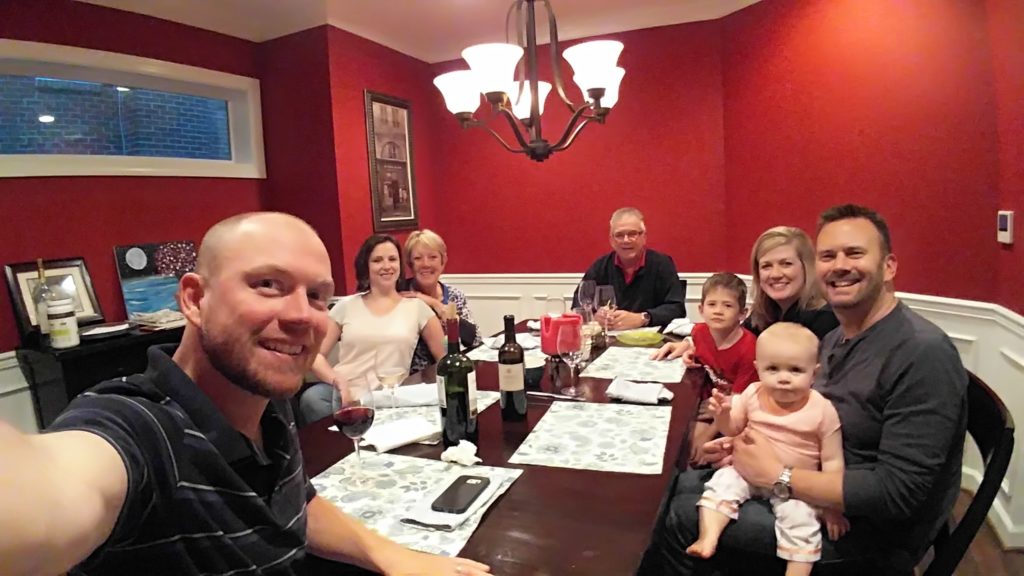 For some, Sunday evenings are stressful and full of anxiety as they get ready for the work week. But in our family, Sunday evenings are just fun.
In fact, they're my favorite.
Dream Big. Build Smart.