What's Trending: How To Mix Metals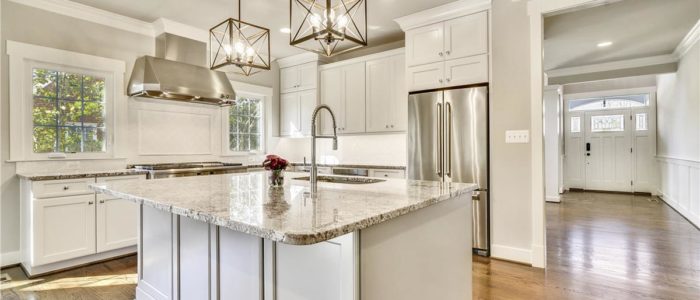 There was a time in the not so distant past that many people thought metal finishes should be consistent within a space. If you were installing brushed nickel plumbing fixtures, you should match up the rest of the hardware in the room with the same metal finish. But mixing metals is so on trend right now and it can give your kitchen or bathroom a subtle modern look without looking too trendy.
So how do you (tastefully) mix metals? Here are some tips!
Tip #1 – Pick Two
For each space, pick two metals max. More than that will look overdone. You want it to look like you mixed on purpose, not accidentally. Also try and group them together like the designer did in the this kitchen. The subtleness of the gold faucet and light fixture looks pulled together and intentional.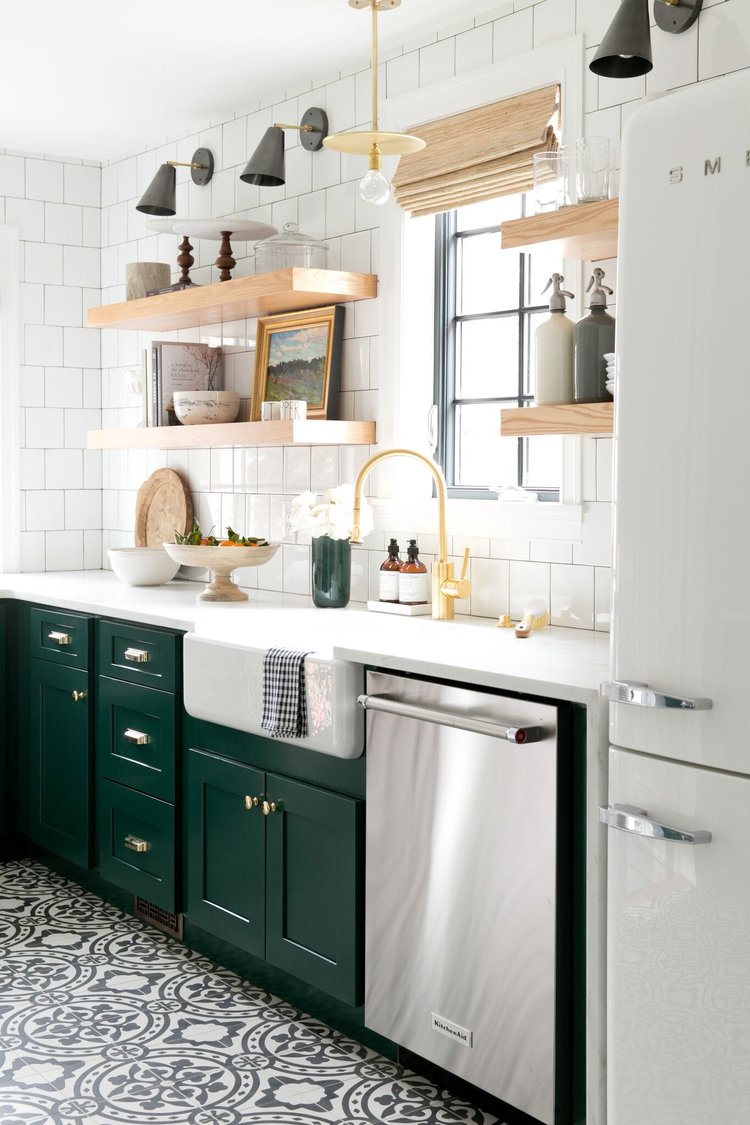 I love mixing oil rubbed bronze and polished chrome. We built a home in Falls Church a couple of years ago and we installed these pendants over the island for a pretty contrast to the oil rubbed bronze plumbing fixtures and cabinet hardware!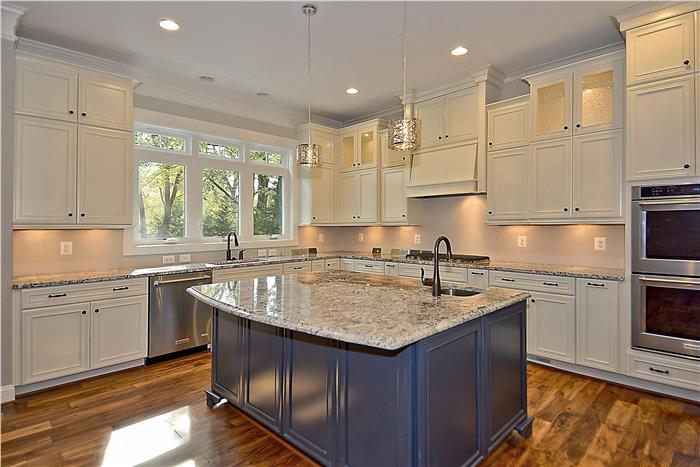 Tip #2 – Choose A Dominant Metal
If you are going to mix metals, use one as the dominate and the other as an accent. For example, coordinate the kitchen fixtures and cabinet hardware and then incorporate a contrasting metal by choosing a different finish for the light fixture.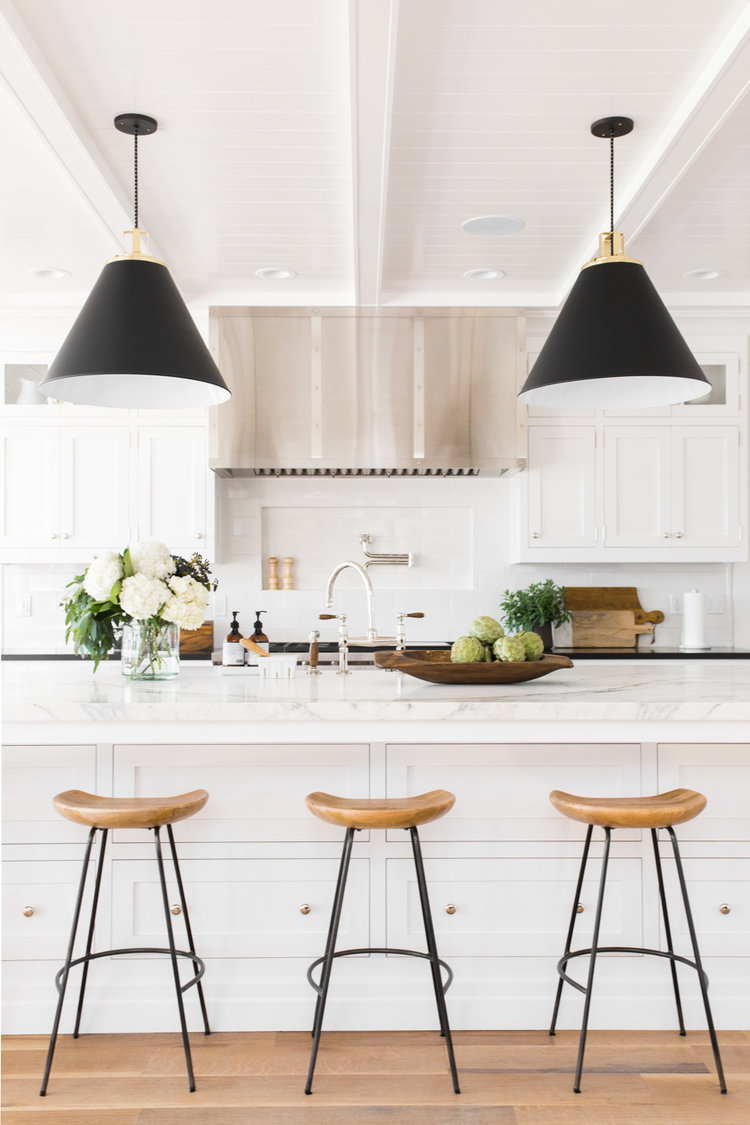 I was so pleased to see how these modern pendants turned out in our white kitchen at our Clarendon Model! They pop against the white cabinets and stainless steel plumbing fixtures, cabinet hardware, and appliances.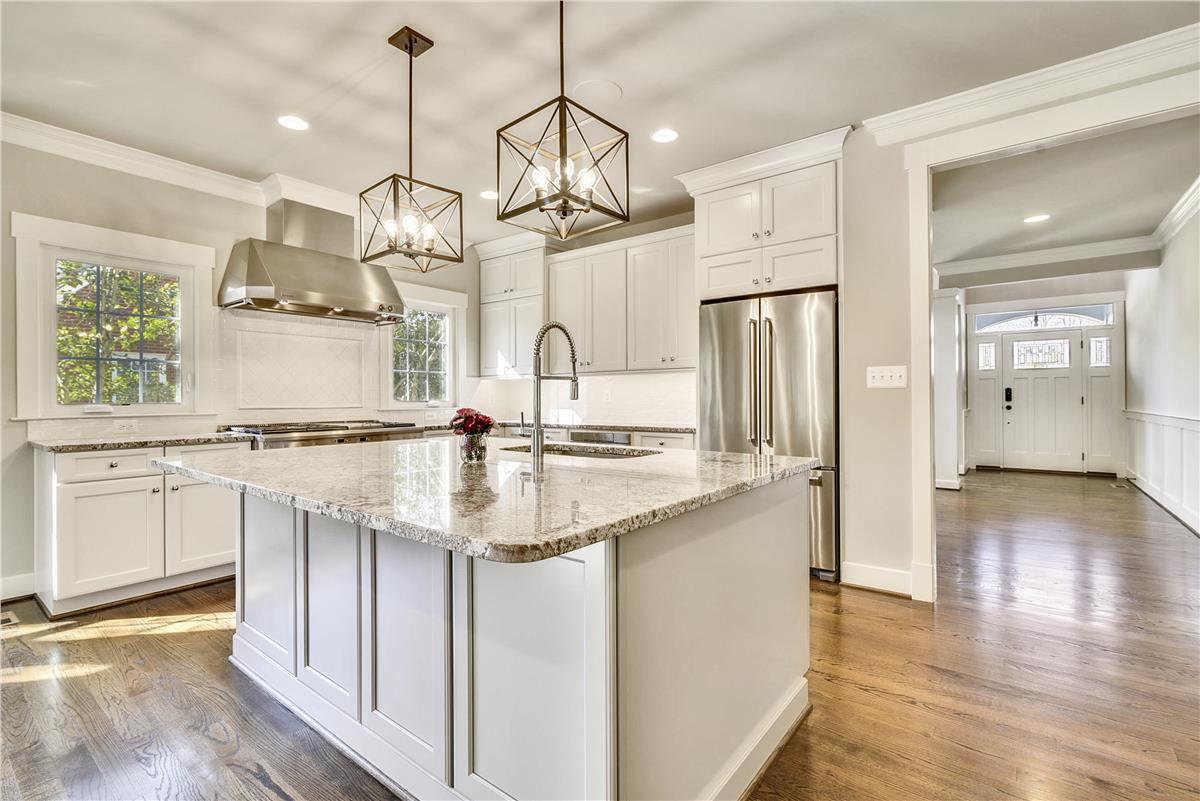 Tip #3 – Use The Room's Color Scheme For Inspiration
The finishes of the room can be a guide for choosing the color metal to balance (and contrast!). When I walk into a bathroom with mostly white, all I see is polished chrome or oil rubbed bronze. Darker cabinets and finishes? I tend to gravitate to darker metals.
I think mixing metals is a fun way to express a little bit of your personality in a room. Worried about this trend going away? If you use my tips, the result will be subtle (but awesome!) and it won't look like a trend. It will just be beautiful!
Dream Big. Build Smart.