What We're Building: Jen's Week In Review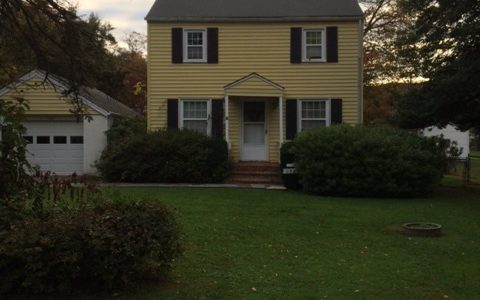 What happened to the lazy days of summer? I was joking with the production team earlier this week that we're about to get really busy. Their response: Have we been slow? HA!
We love being busy and busy we will stay as we are getting lots of building permits out AND we're starting construction on our newest model home in Falls Church!
Langley Model Construction Update
The demo crew was onsite Monday to start clearing the old house. It was a cute old house. Not well kept when we bought it, but I could tell that back in the day, it was probably a really nice home. But not anymore.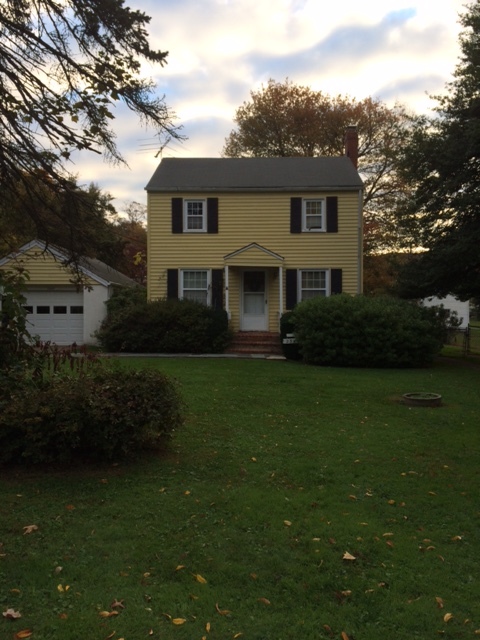 It came down pretty quick – this was around 4 PM on Monday.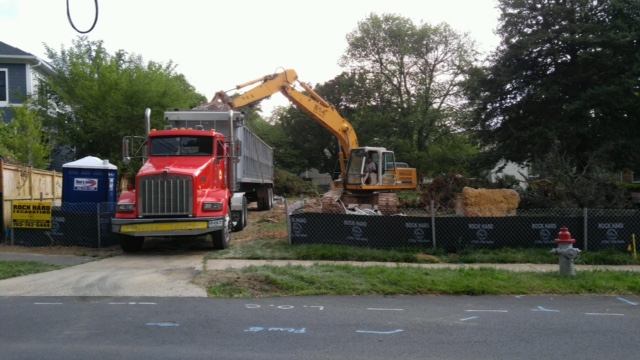 I also started to consider color selections for this house. Here are some of the ideas I'm throwing around…
This is a terrible picture of the HardiePlank sample but Soft Green is a new color and it is SO PRETTY. I'll be pairing it with Sterling Rustic Thin Stone on the water-table. It would look great with a painted black front door or mahogany stained front door…still undecided on that.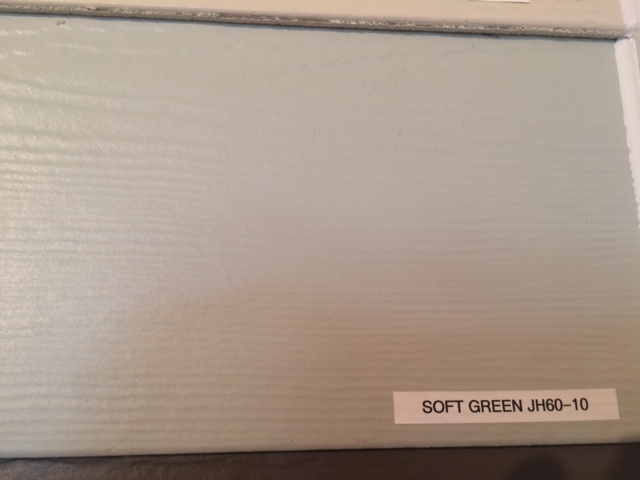 For the main level bath, I'm thinking about doing this beautiful tile that actually looks like rustic hardwood.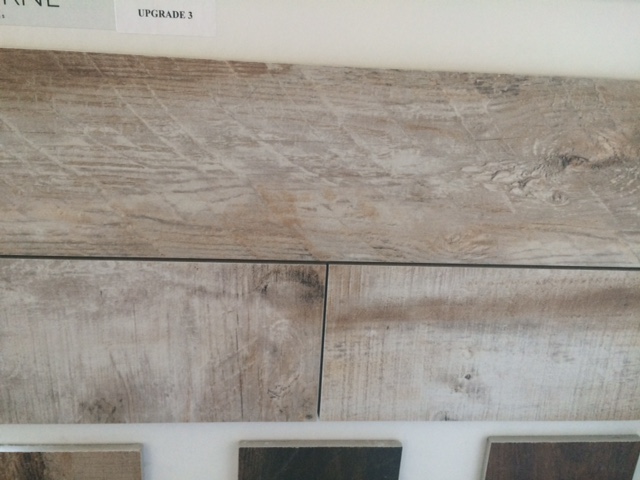 And how good would this river rock feel under your feet in the shower?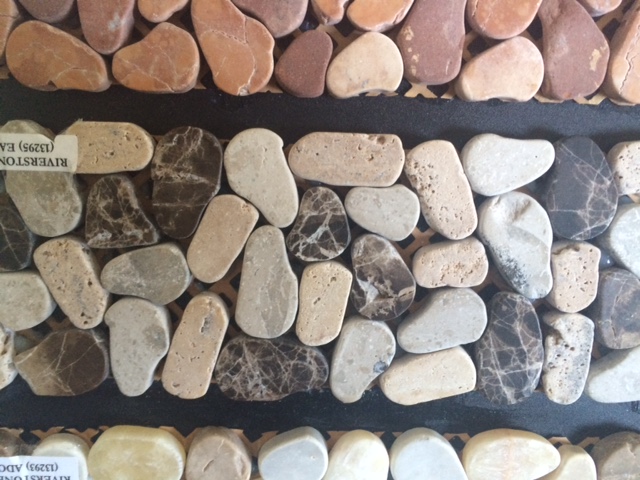 Still trying to decide on the master bath, but I am 100% doing white kitchen cabinets.
We're really excited to get this house up. Not only because we want to SHOW YOU but also because the Langley is a new model for us. We've already sold 4 of them and it was just released last year. I think once we start showing this model, we're going to sell a lot more of them. It's a great layout!
This Week's Pre-Construction Meeting
We are getting ready to start building a Potomac for a very sweet family in Fairfax. The Potomac model is not one we actively market but we usually build at least one a year. Here is one we built in Annandale a few years ago…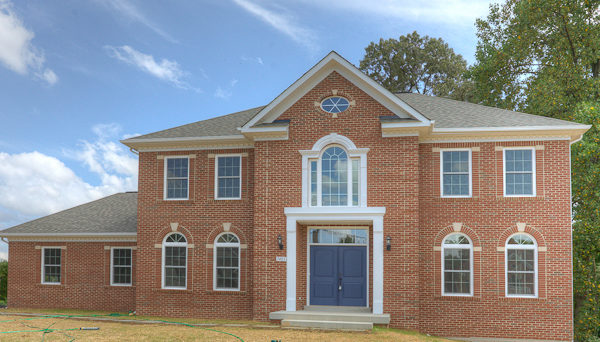 The Potomac has such a beautiful foyer…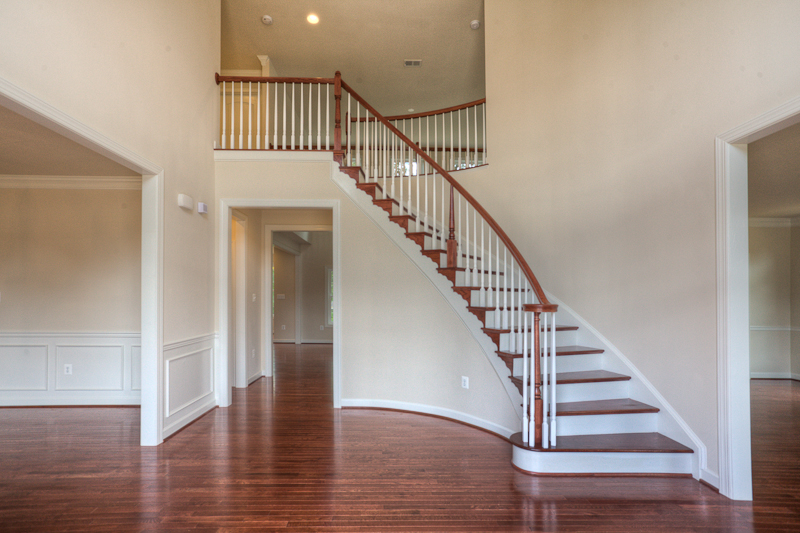 NDI Gives Back Update
Lots of awesome things happening with NDI Gives Back. I'm sure you've seen some of the pictures from the flooding in West Virginia a few weeks ago.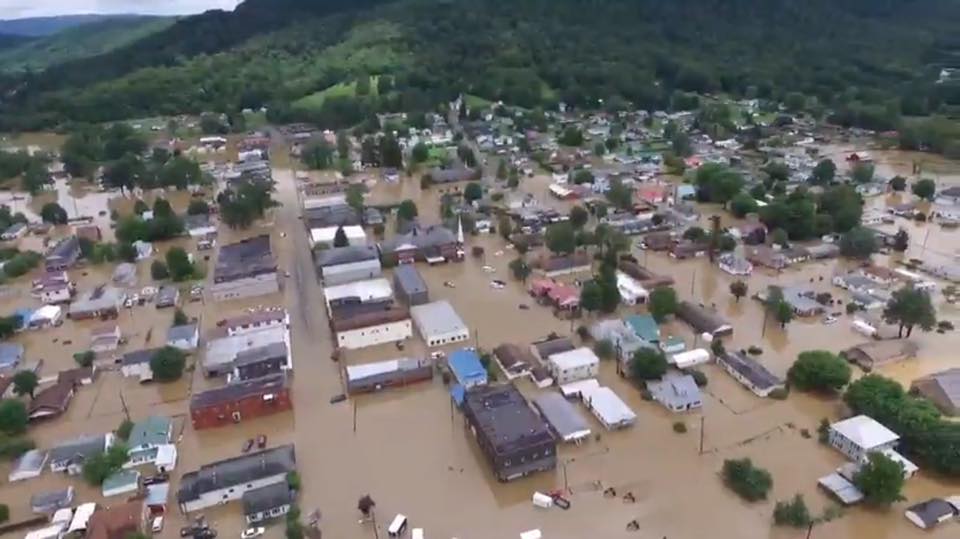 Large areas of the state were devastated.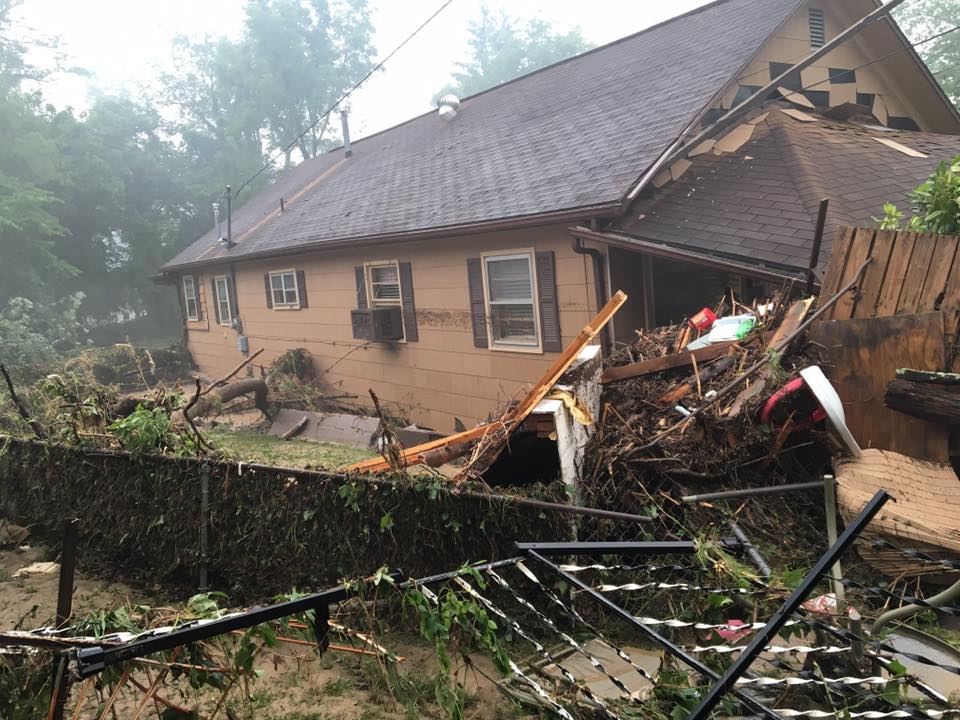 And so many lost EVERYTHING. As a company, we gathered clothing, diapers, toiletries, gift cards etc… to send to the victims of the storm. NDI also made a donation to the American Red Cross.
I can't say enough about the good work of the Red Cross. They are usually the first ones on the ground (after emergency personnel) when disaster hits. I could go on and on about the impact they've had on our local community, around the country, and around the world.
The local chapter of the Red Cross came by earlier this week to pick up our donation check. I wish Dad had been there – it was his idea to make the donation (always always thinking of those in need).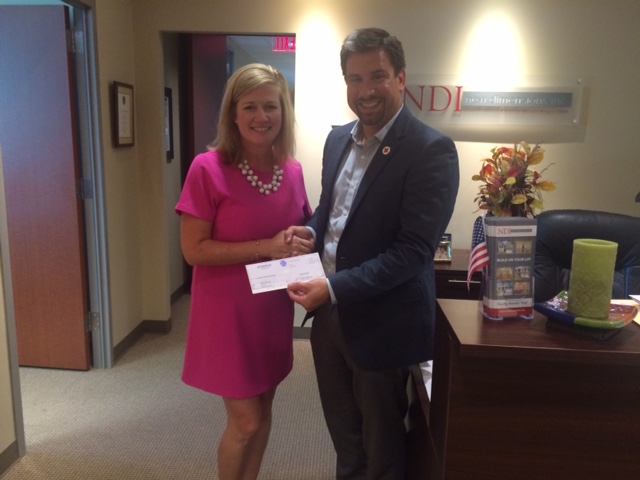 Summertime Fun!
Are you having a good summer? We are LOVING the longer days of summer. Nathan and Andrew are obsessed with anything having to do with water. The pool. The garden hose. The bathroom sink. Anything that will get them wet.
In fact, one of Nathan's friends handed down some outgrown flippers. He won't take them off.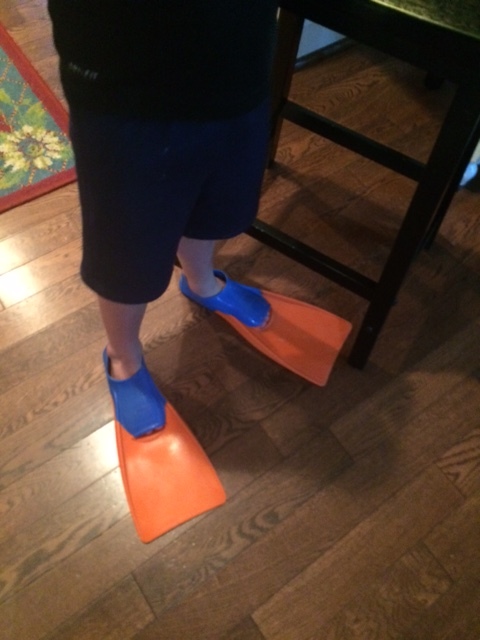 He actually asked me if he could wear them to school on Tuesday morning. Oh boy. Love his 5-year-old mind and carefree spirit.
Speaking of carefree! We took a few hours off on Thursday to take the team to the Nats game. Tough loss for the Nats but what a gorgeous day for a baseball game!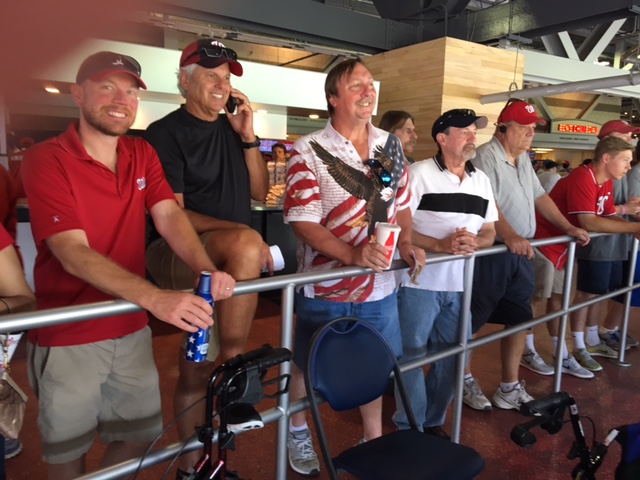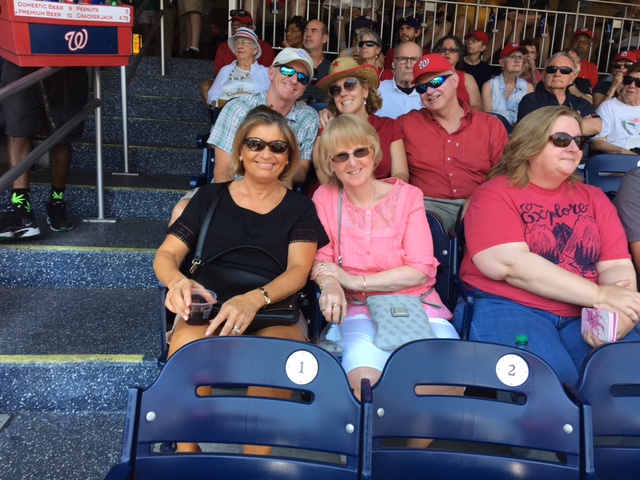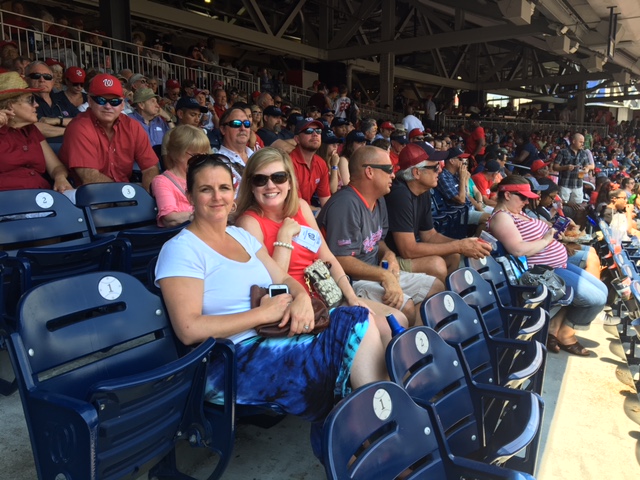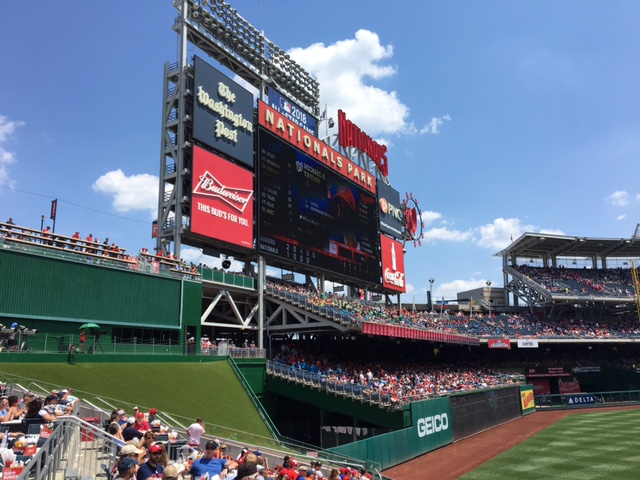 Thanks for stopping by my blog today! Wishing you and yours a restful weekend!
Dream Big. Build Smart.