What We're Building: Jen's Week In Review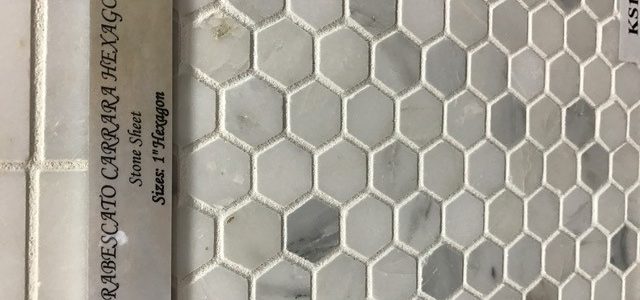 Lots happening this week including our last Meet The Builder event (see below) of 2016! But first…
At-A-Glance Says November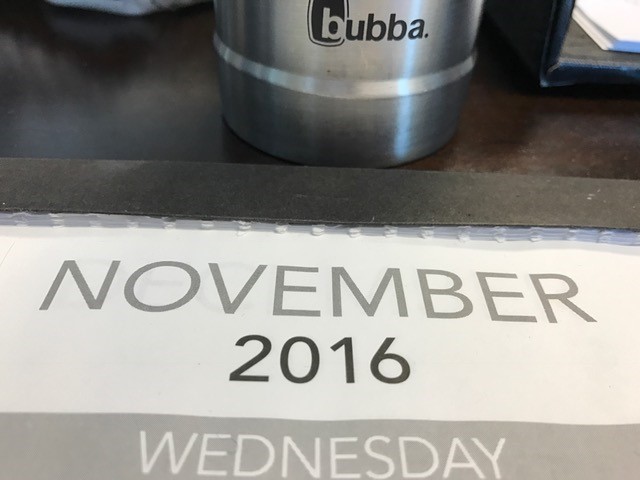 But I can't believe it. Around here, we mailed invitations out for our company holiday party. Aren't they pretty?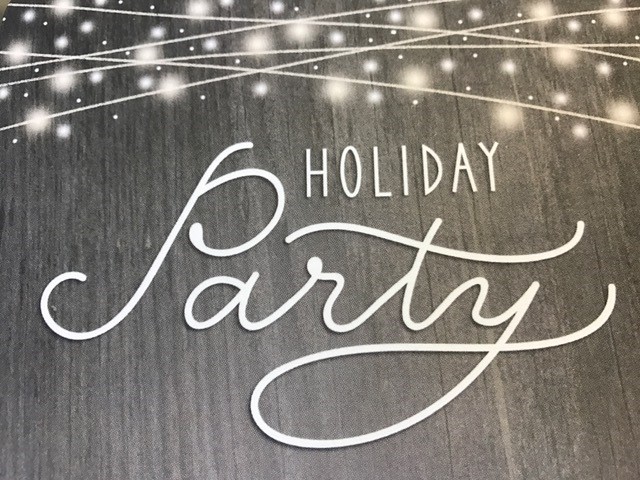 We're also knee-deep in 2017 planning. Each year we look at our home designs and the features we include with a discerning eye. Which designs are top sellers and why? Which designs aren't selling and why? What features can we offer that would add value? What features can we add that are just cool?
I'm super excited to share what we have planned for 2017!
Meet The Builder Saturday, 11/5!
I hope you will plan to attend our last Meet The Builder of 2016! The team and I will be there from 10-12 PM tomorrow to answer your questions about building. We have also invited some friends – a site engineer, a site contractor and a construction loan lender. It is a great opportunity to meet the entire team!
The event is being held at our nearly finished Fairlington Model in Falls Church. This home has turned out great, so I hope you will stop by to take a look! It will be open for showings both Saturday and Sunday from noon – 4 p.m.
Click HERE for more information on this weekend's event.
Showroom Visits
Sarah, Kathi and I went to the L&L & MidSouth showrooms this week. L&L Flooring is our supplier for tile and hardwood and MidSouth supplies our cabinetry. We went to talk to them about some new selections they have. We're planning out the new design center displays and finalizing the selections for the Langley Model in Falls Church.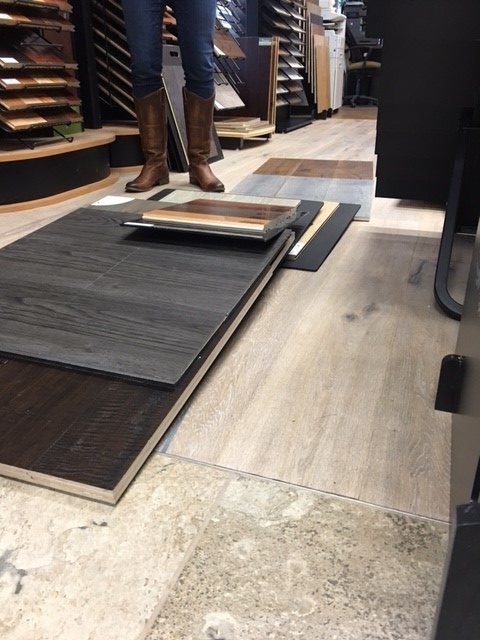 We love this new wide-plank engineered floor.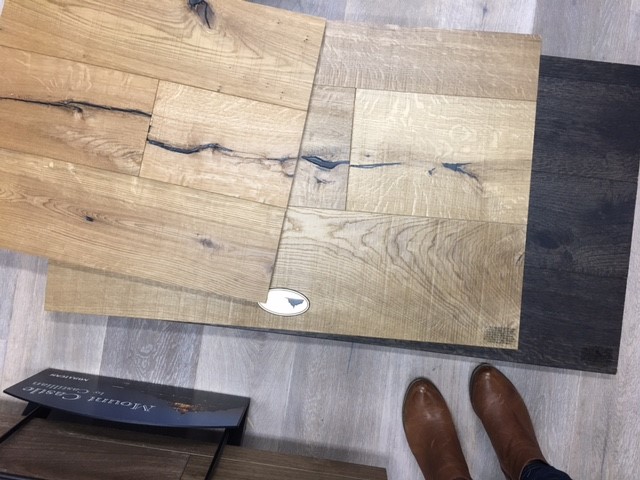 And so many back-splash options…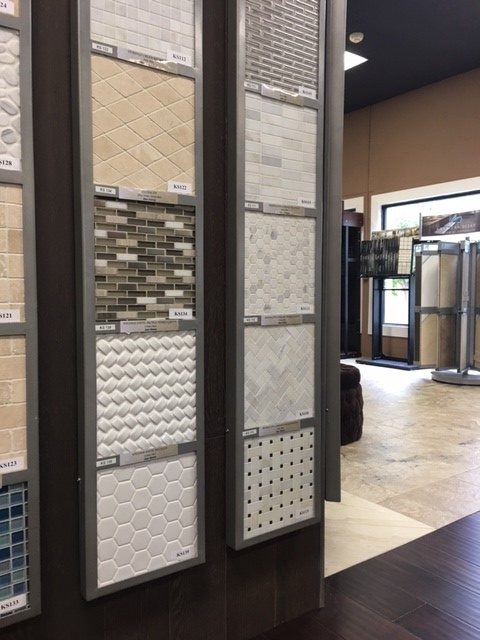 …that we intend to use for something other than a back-splash at the Langley Model.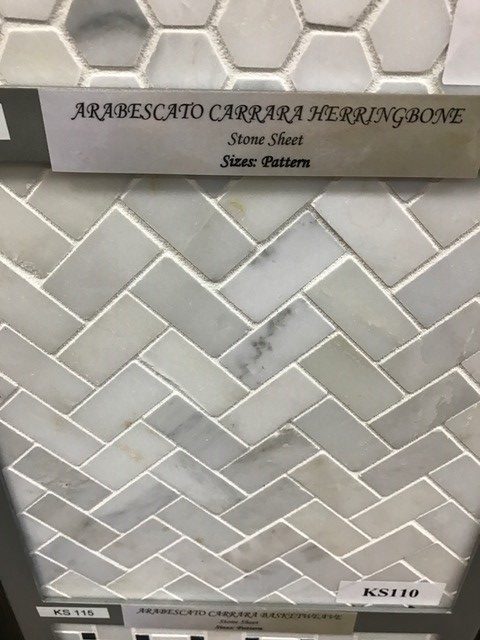 Love the herringbone pattern!
Oh, and check out this carpet…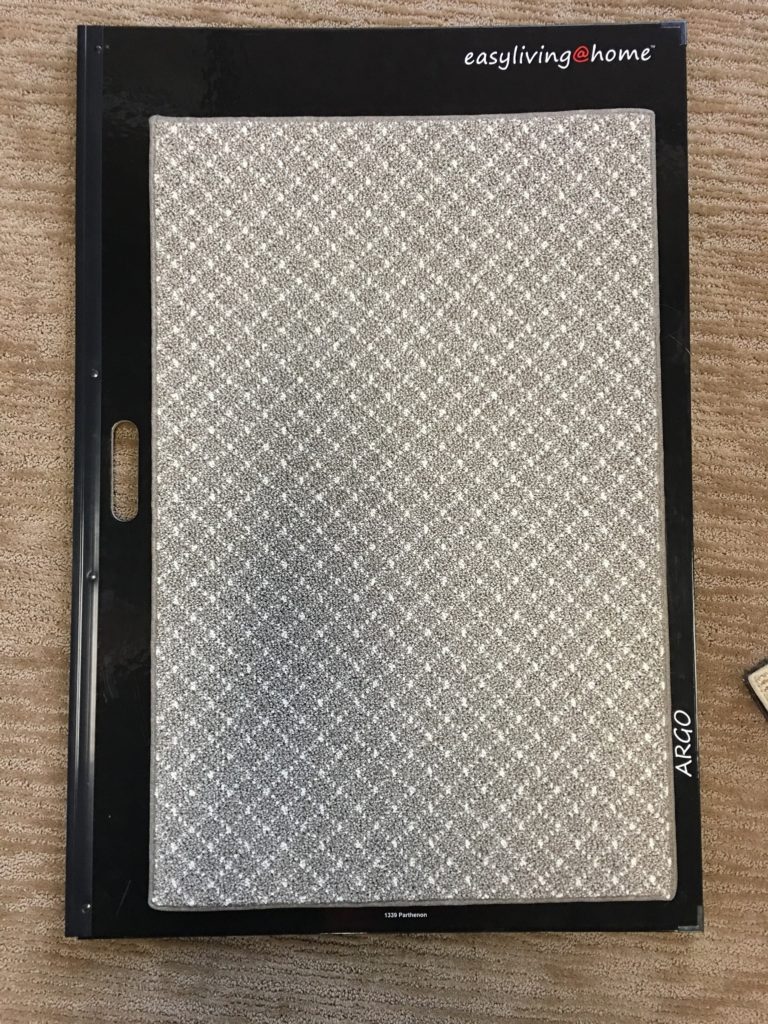 Crushing on the gray! But I can't get too attached though – it is expensive! But it might still work for the stair runner. It also comes in other colors.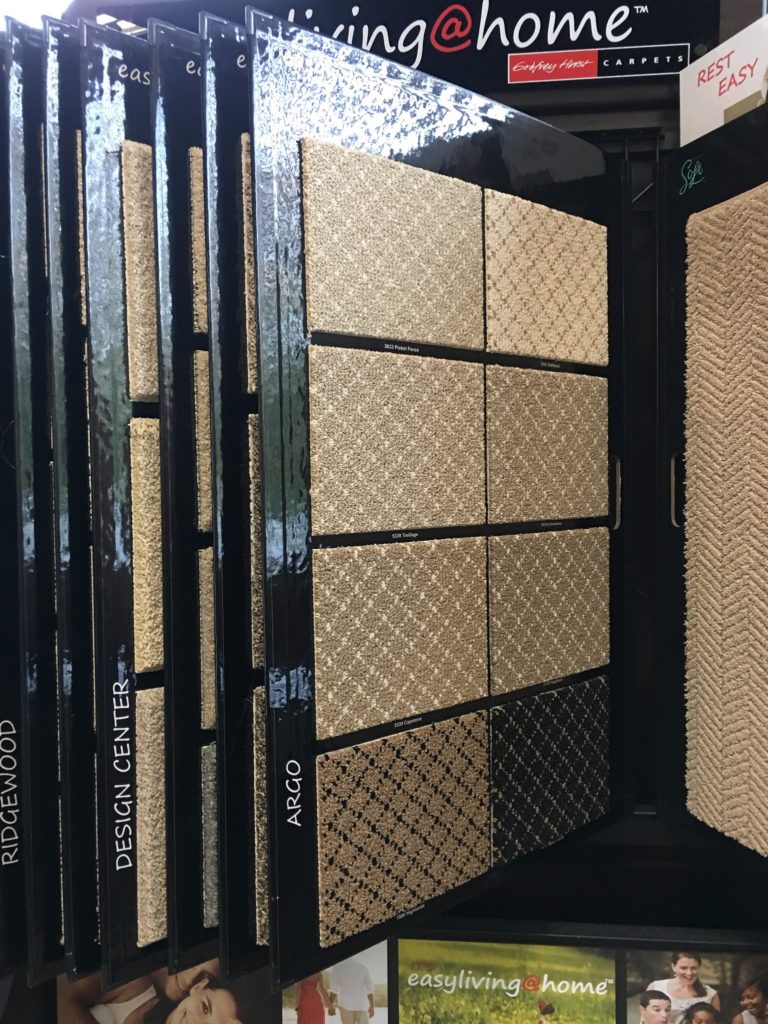 Love the brown with black diamond pattern too!
At MidSouth, we selected the door style for the kitchen at the new Langley Model. It's new, and I love it! It's called Renway, and it's made by KraftMaid (as is all of our cabinetry!).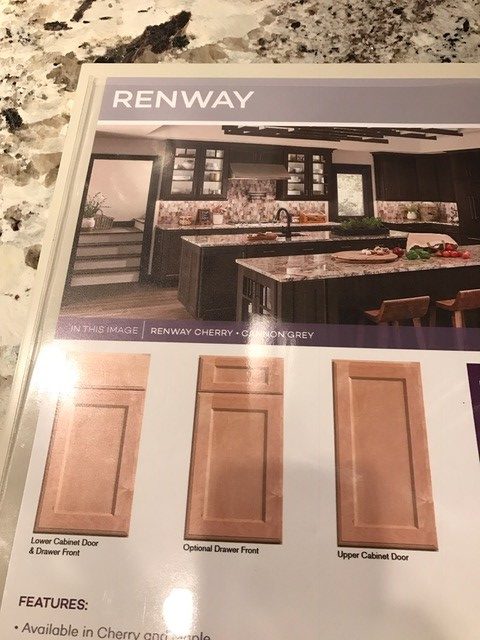 It is a full-overlay, shaker style door. I'm told this will be an Upgrade 3 (painted is additional).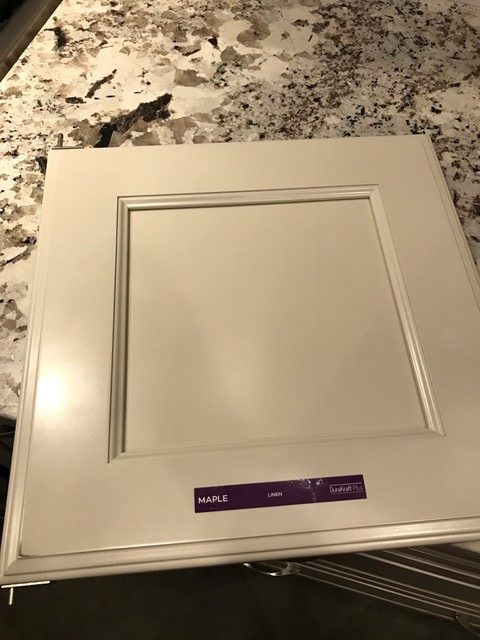 It has awesome detail on the edges. This is also a new paint color called Linen. We're not using that at the Langley Model; we'll be using the Greyloft instead.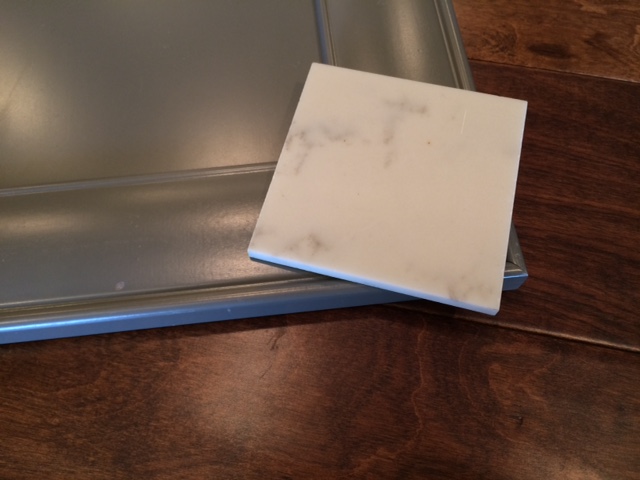 I'm getting really excited about our new Selection Center and our new Langley Model!
Bubba Travel Mug
I was looking at the picture above noticed my travel mug got in the picture. Do you have a favorite travel mug? I drink coffee every morning, and I always drink it out of a travel mug so it stays hot longer. After using my Hydro Flask for a while, I started noticing my coffee tasted "off" out of the flask. It is probably because Hydro Flask has a stainless steel interior which can change the taste of the coffee. Solution?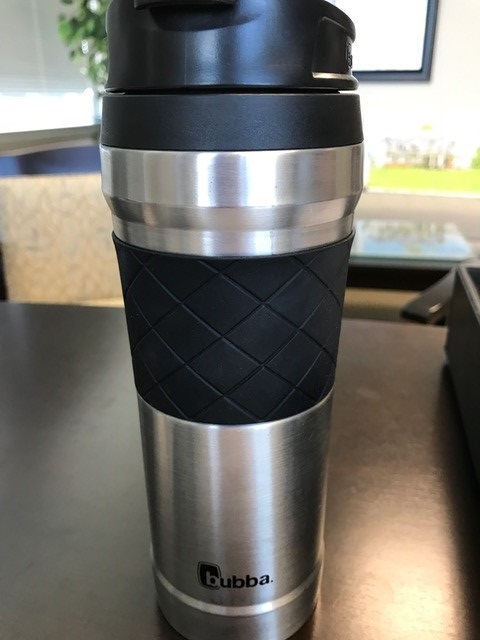 The Bubba Travel Mug with TasteGuard – I'd never heard of it either but it is genius. It has a ceramic interior which doesn't alter the taste of the coffee.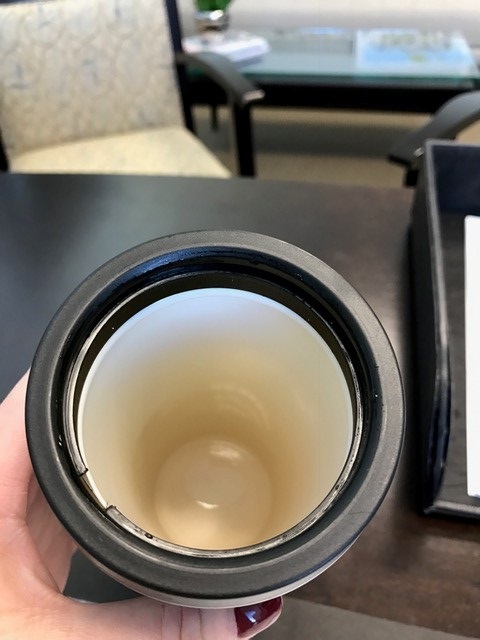 It's just like drinking out of my coffee cup at home except I can take it on the go. I love it!
Halloween (Now & Then)
The boys had a blast on Monday. Who am I kidding? We all did!
My little Ninja Andrew. I mean Michelangelo!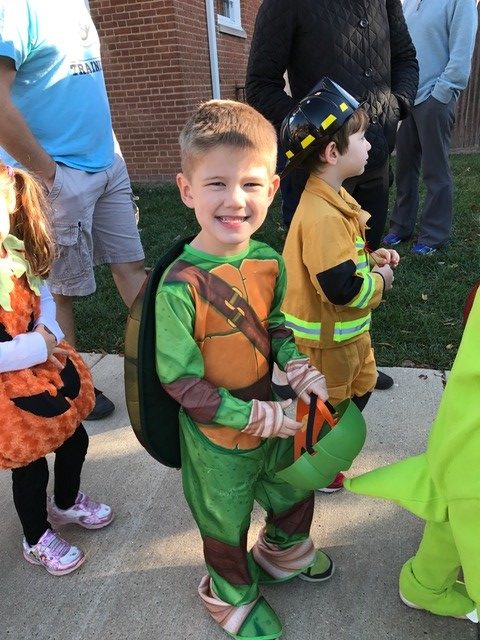 And Iron Man who, 5 minutes before we left for trick or treating, had his mask stepped on and broken by a ninja turtle. If not for the candy still to be collected, it may have been a true disaster.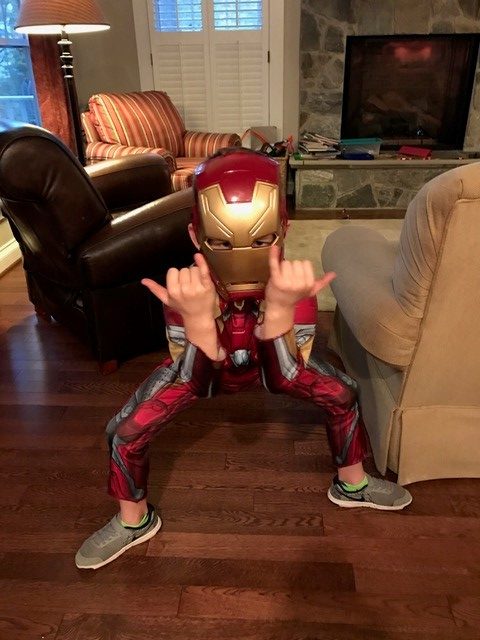 These boys are so fun and it got me thinking about our other Halloweens…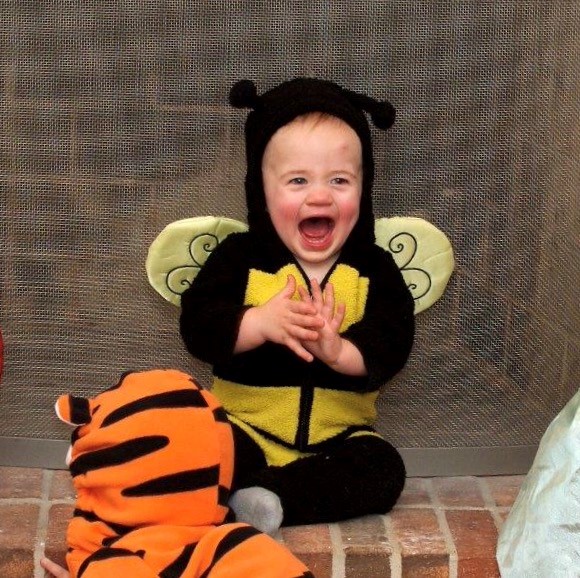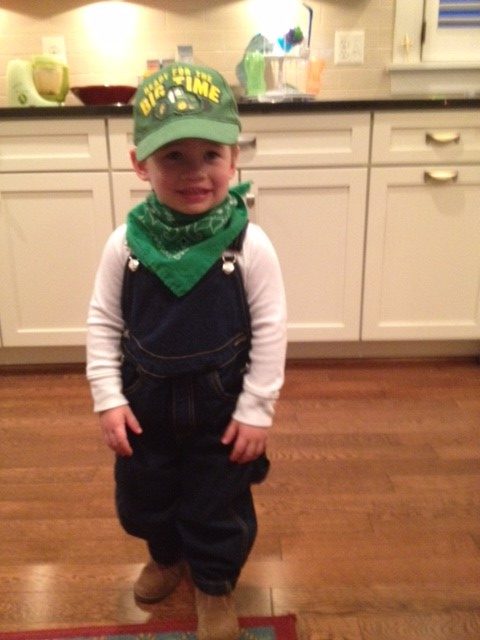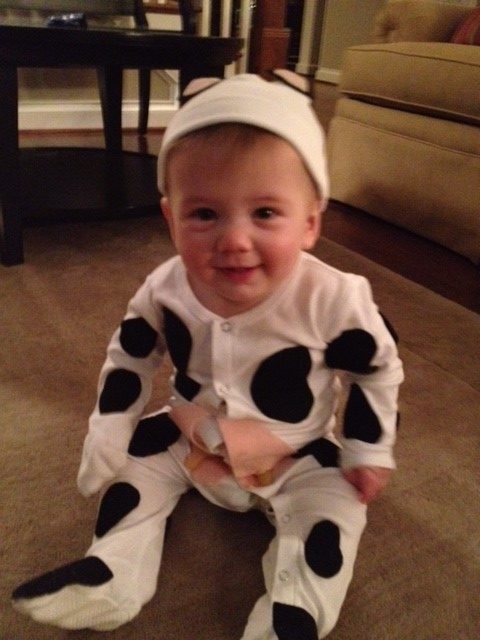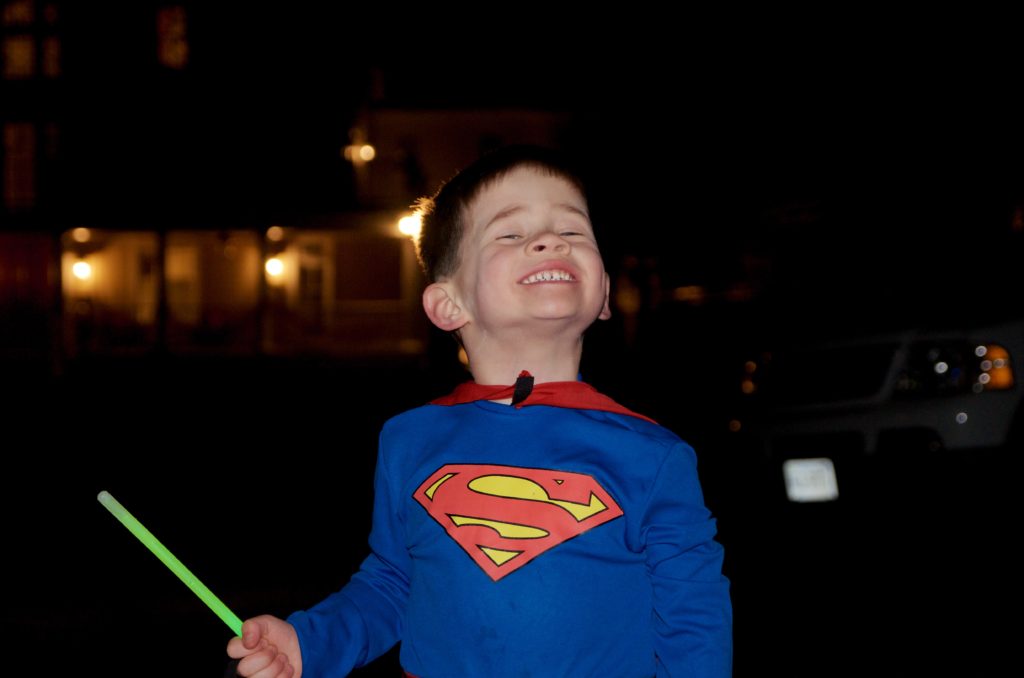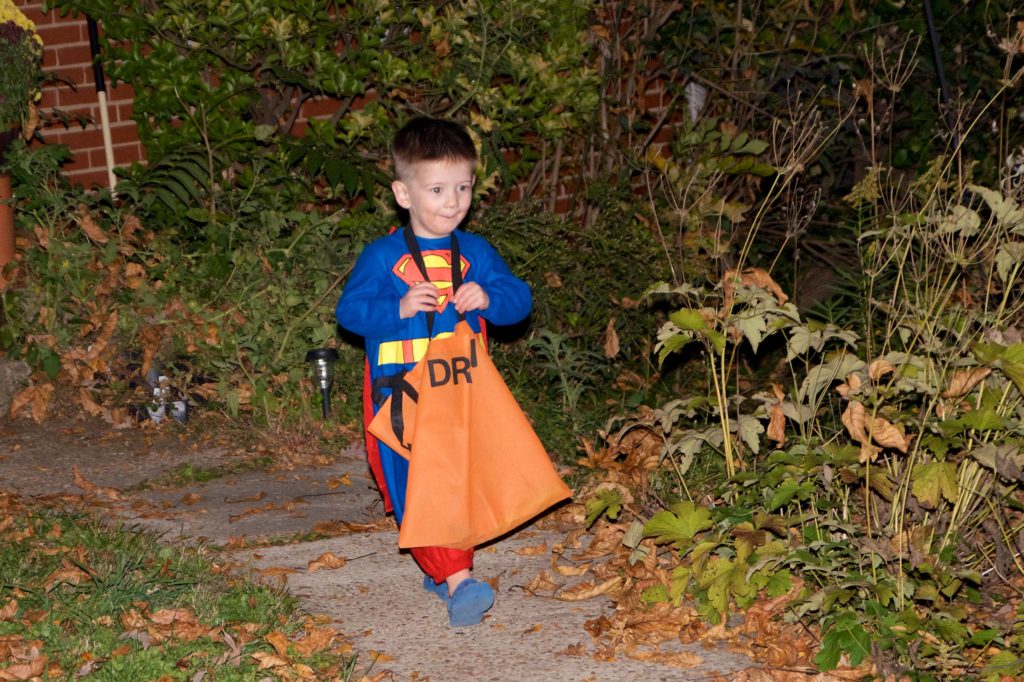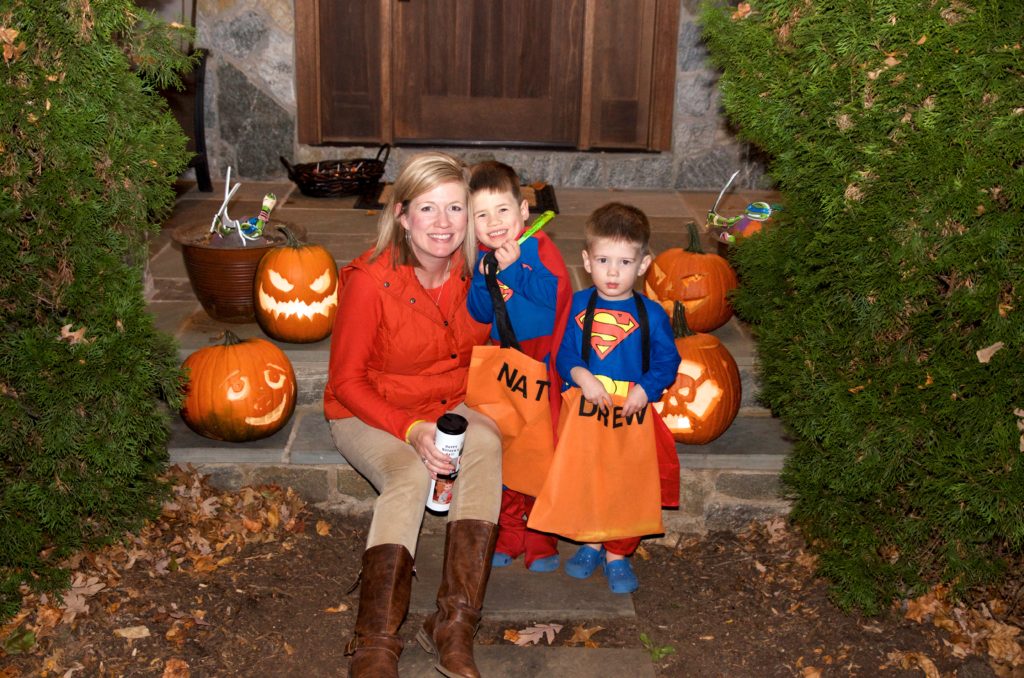 I hope you have an amazing weekend that includes stopping by our Meet The Builder tomorrow!
Dream Big. Build Smart.