Why I Chose Quartz For The Langley Spec Home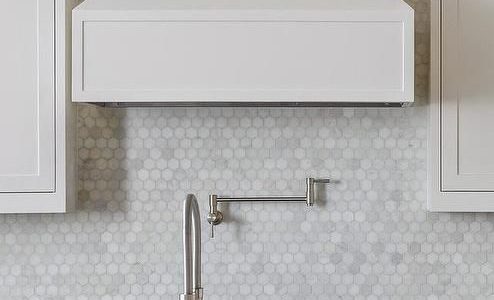 The popularity of quartz counter-tops has increased over the last few years. We've seen more and more clients opt for quartz in their kitchens and master bathrooms. We recently finished this beautiful Sherwood Model in Arlington. I was so pleased with it, especially their kitchen.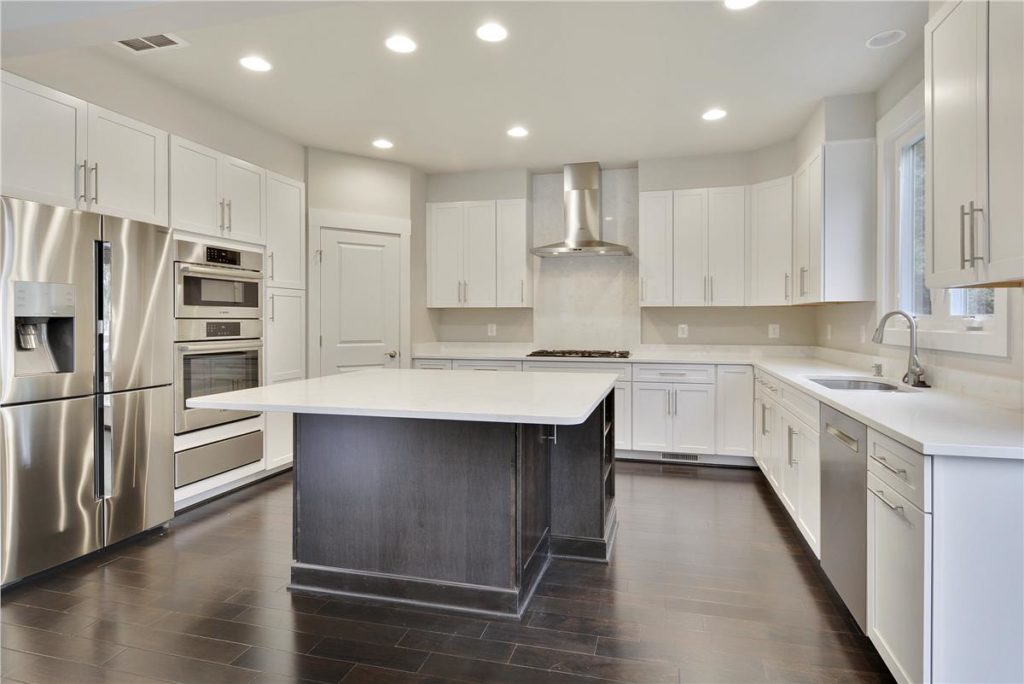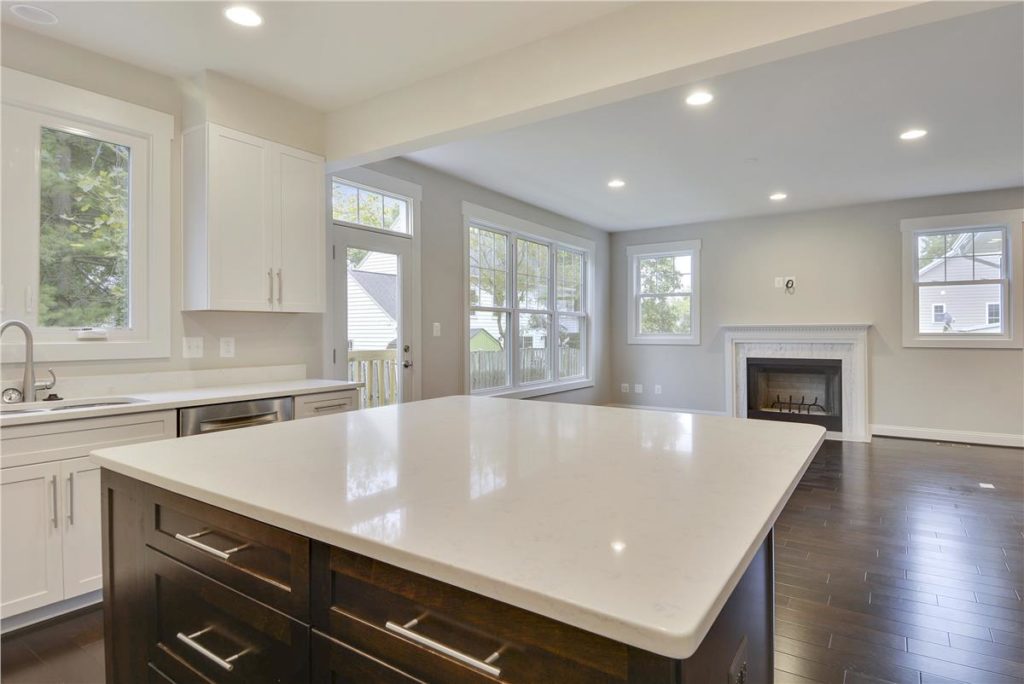 After months of agonizing over what to do in the kitchen of our new Langley Model in Falls Church, I think I've finally decided on quartz. There are a lot of reasons people love quartz but the reason I chose it was quite simple. I chose quartz because I love marble.
Wait, what?
Yup – I chose quartz for our next spec home because I love marble counter-tops. Specifically, I love White Carrara Marble counter-tops. They are so beautiful!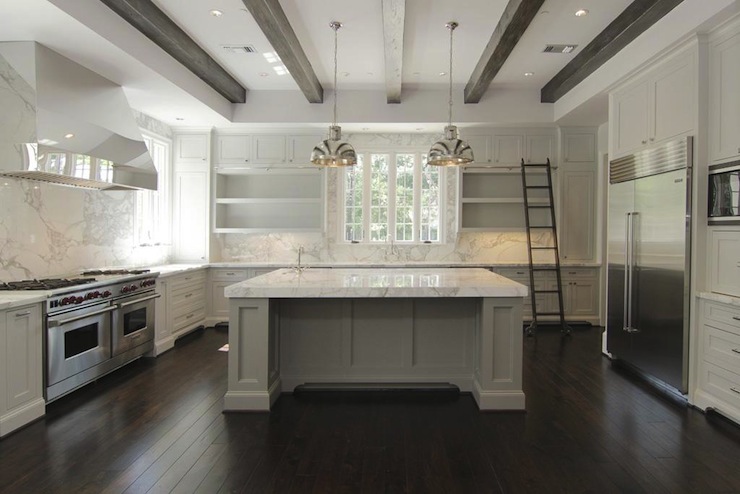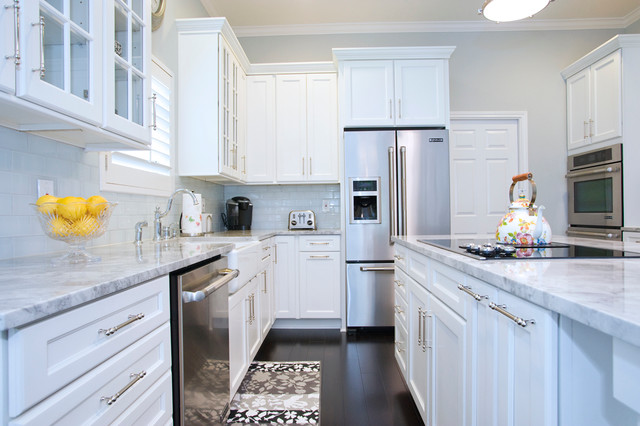 And such a very bad choice for kitchen counter-tops. So much so that most reputable suppliers will try with all of their might to talk you out of it. Marble is porous. So very porous. It stains and once it stains, you're stuck with that stain. I keep a pretty tidy home, but I don't trust myself (or my sweet boys) with a marble counter-top.
The next best thing is quartz because there really isn't a granite color that mimics White Carrara Marble quite like quartz. For our Langley Model in Falls Church, I've chosen Cambria Carrara Grigio. I'm going to pair it with a grey cabinet using this kitchen as my inspiration.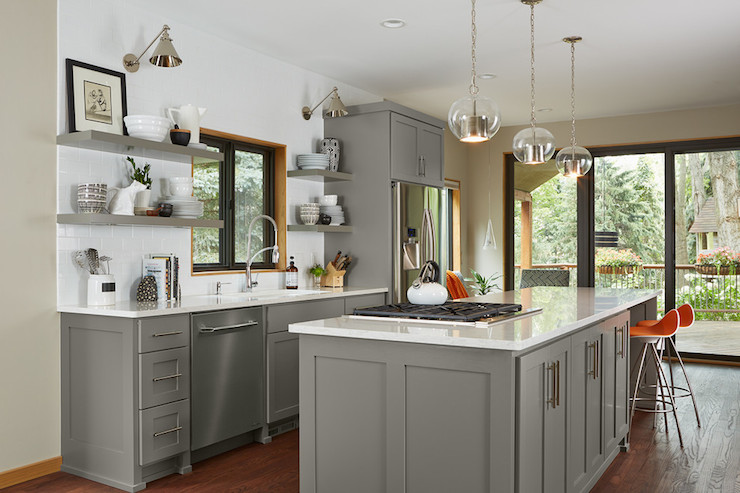 I love it – it's modern and sleek but the wood floors keep it warm and inviting.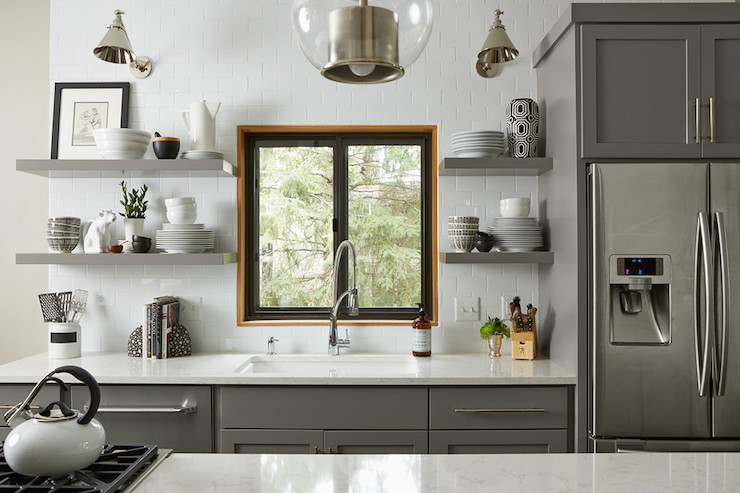 I'm also loving the open shelving – might need to work that into the design as well!
Here is the color combo.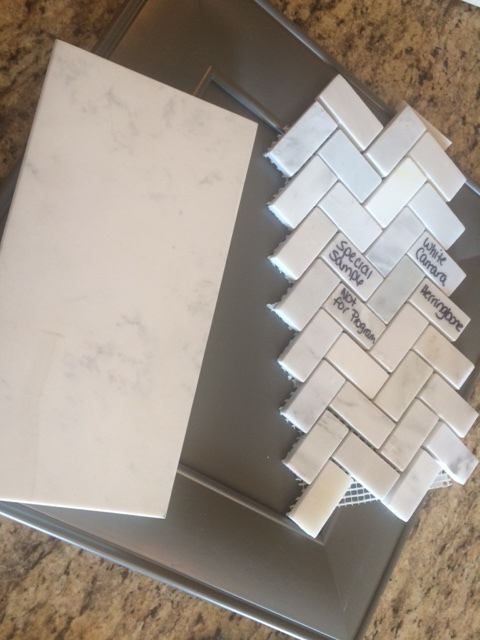 Paul is right – I need to clean the lens of my camera lens. Oh my!
I'm not 100% on the herringbone tile for the back-splash. I'm really crushing on these hexagon tiles right now…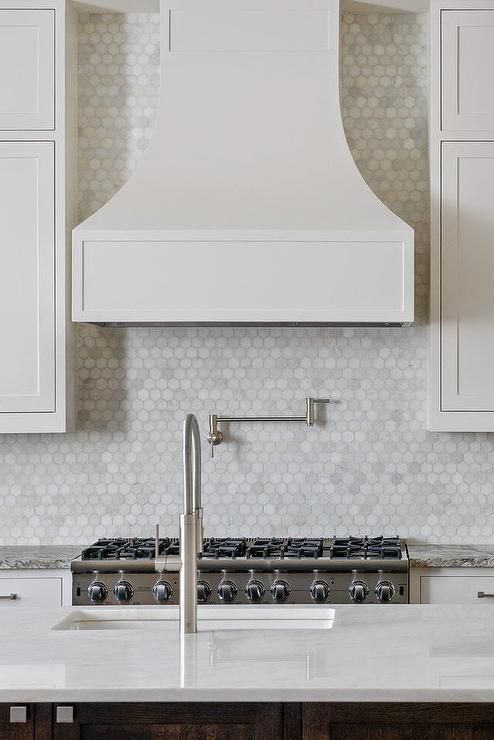 I'll keep you posted on that.
There are plenty of reasons to choose quartz…finding the perfect color for your kitchen is just one. Check back later this week for my next post to learn why quartz might be perfect for you!
Dream Big. Build Smart.