Why Should You Choose Quartz For Your New Home?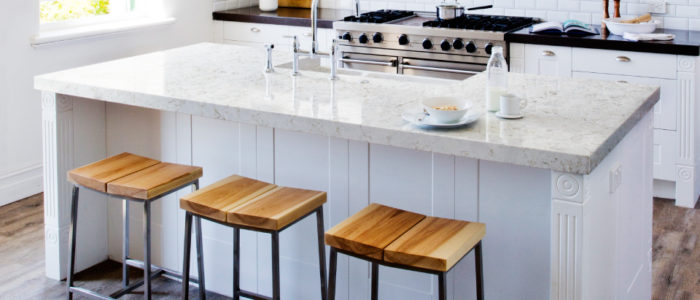 Earlier this week, I shared why I chose quartz counter-tops for our new Langley Model in Falls Church. Today, I want to talk about why quartz might be a good choice for your new kitchen.
But First, What Is Quartz?
Unlike granite that is quarried from Mother Earth, quartz is a man-made product. The composition of quartz is about 93% quartz (which is one of the hardest minerals out there, only second to diamond) and the rest is a resin binder and color additives. The materials are combined under extreme heat and pressure, and what you end up with is a very hard, low-maintenance counter-top.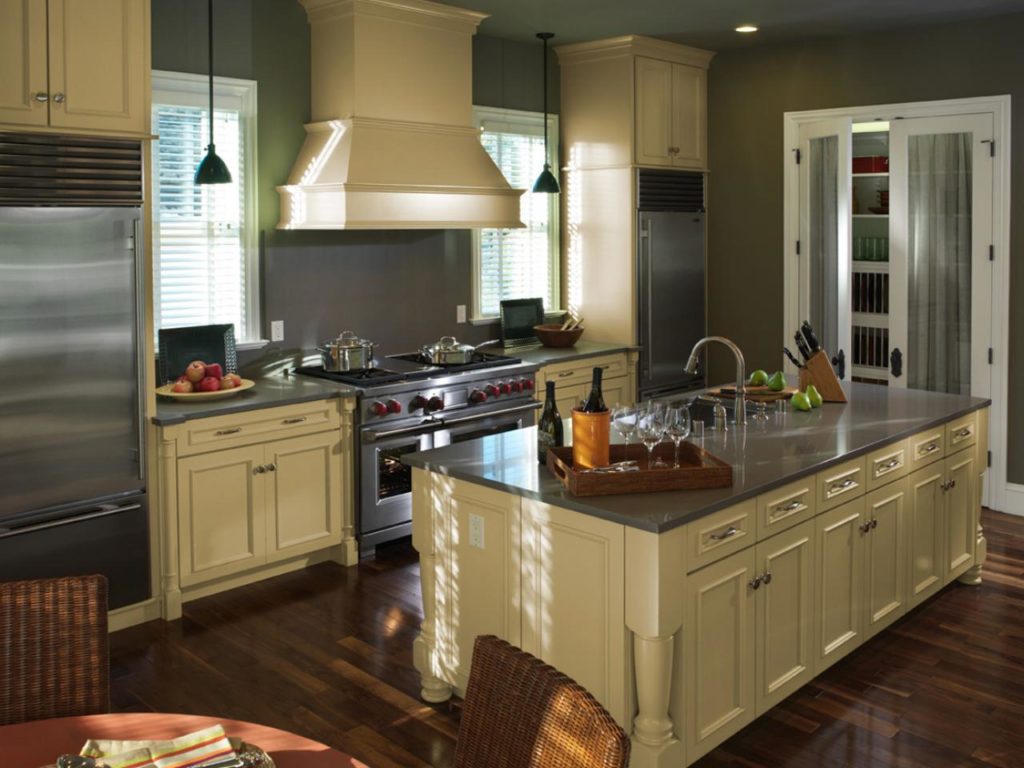 There are plenty of brands of quartz to choose from – Silestone, Zodiaq and Cambria to name a few. Like anything, the brands vary in color offerings and price.
What Makes Quartz A Good Choice For Your New Kitchen?
Reason #1 – Quartz is a man-made product, there are a ton of colors to choose from.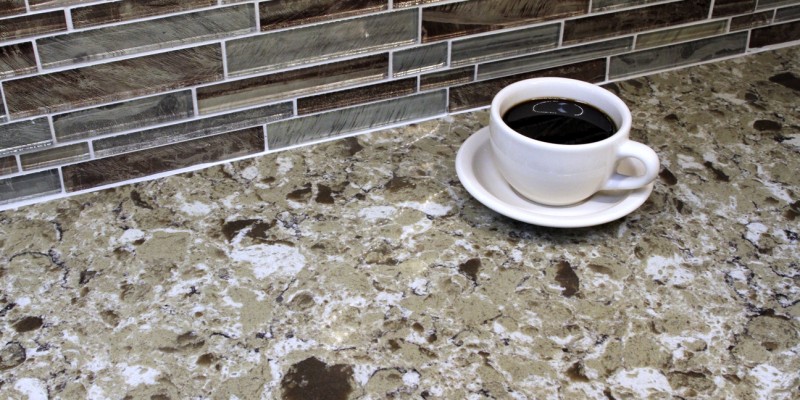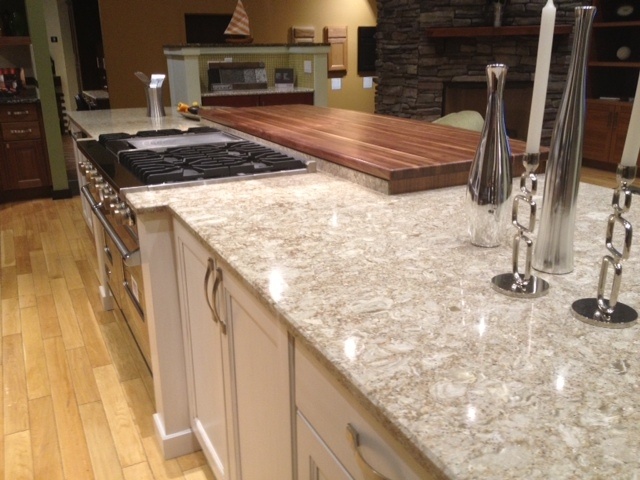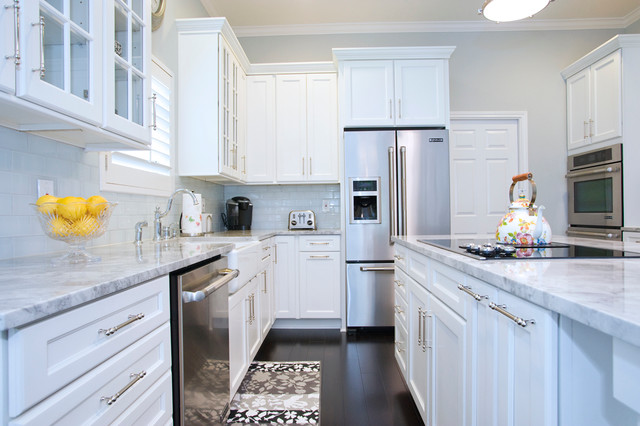 Reason #2 – Quartz is very durable. While it isn't indestructible, it is harder than other surfaces.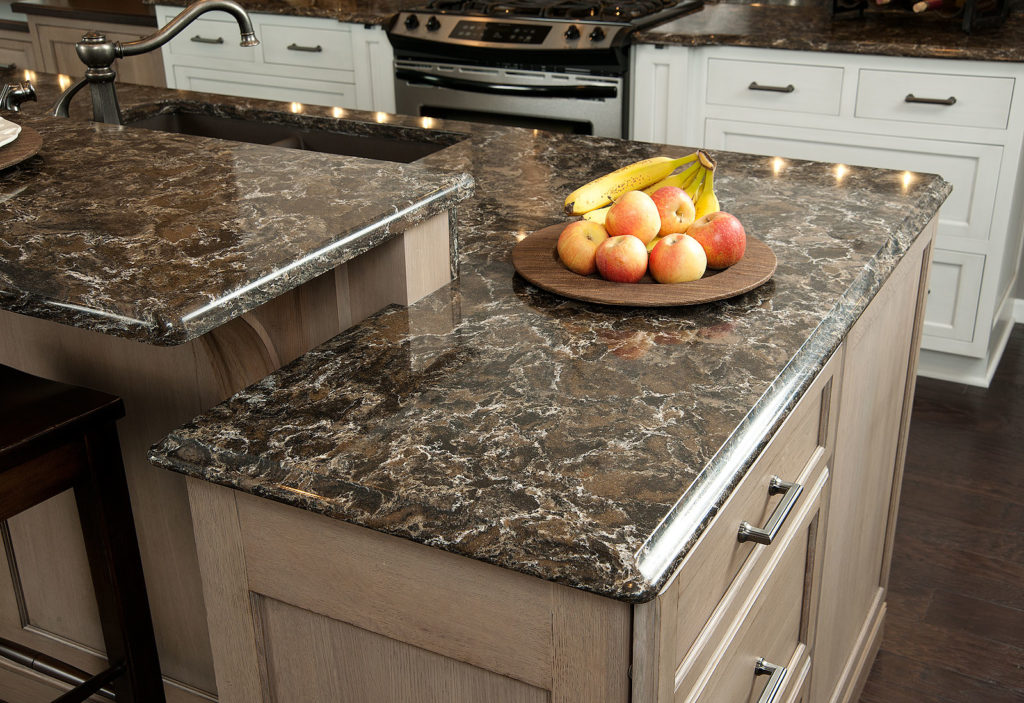 Reason #3 – Quartz is non-porous. Due to the way it is produced (extreme heat and pressure), it is literally maintenance free (my two favorite words).  That means you don't have to seal it every year (like granite), and it won't absorb annoying liquids like red wine and juice.
Don't get me wrong, granite is great. I have granite in my kitchen and I love it. But I can't help crushing on this new(ish) trend. After all, it's what we do! Here are some of my favorite color combinations…
KraftMaid Maple Painted Cabinet – Chai (love that name and the soothing color is gorgeous!), Light Floor (this is a tile made to look like hardwood), Quartz Counter-top in Bedrock.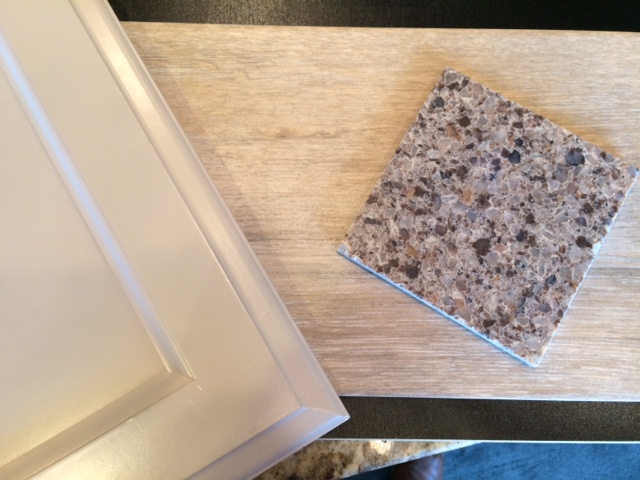 Change the above look dramatically by using a dark painted cabinet with the same floor and Quartz selection.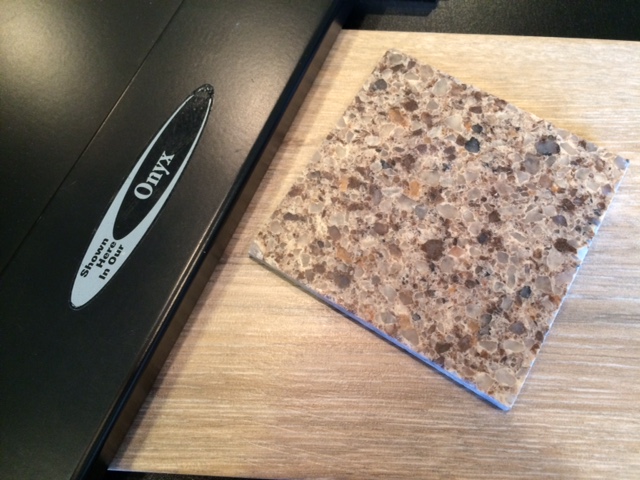 And this is what we have selected for our new Langley Model spec in Falls Church. The cabinet will be KraftMaid in Greyloft, Quartz counter-top in Carrara Grigio. We plan to do a warm oak floor to balance it out.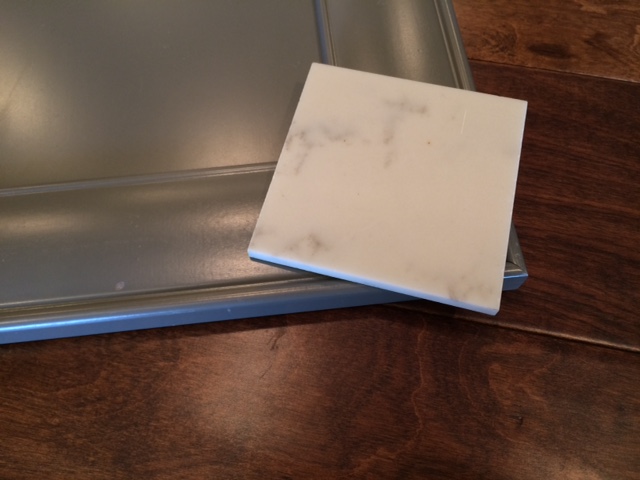 Come see us – we have a large selection of quartz samples that fall into our home price!
Dream Big. Build Smart.