What We're Building: Jen's Week In Review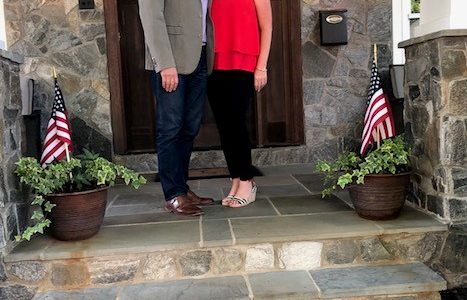 Happy summer! Officially! It's been a couple of weeks since my last WIR, here's what's been going on…
Open House This Weekend!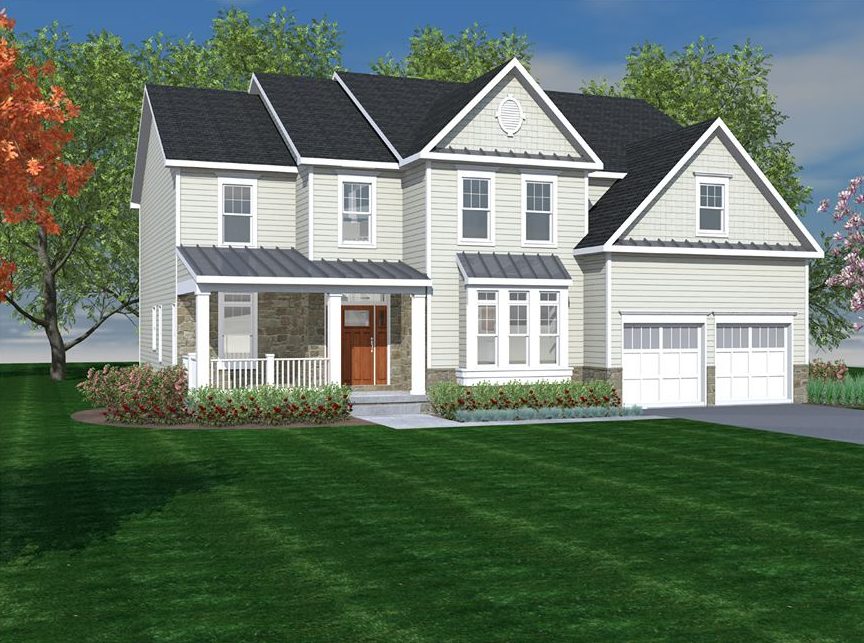 Our next open house will be on Saturday, 6/23 & Sunday, 6/24. We will be showing a recently completed Vienna Model in Falls Church. Come see it! It is this weekend only!
More information on our next open house can be found HERE!
Settlements
We've had two settlements recently. The first was for a client who built a Chesterbrook Craftsman Model in Great Falls. This client was so fun to work with – he's a Hokie fan too!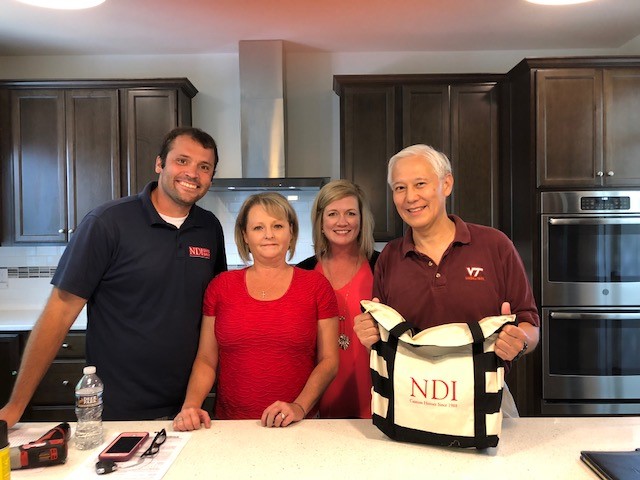 That same day, we also settled a Complete Custom one-story home in Fairfax Station. This client literally designed their home around their love for growing and cultivating bonsai. The house has this expansive courtyard area that will be used for their bonsai garden.
The client chose modern finishes including this pull down faucet and beautiful quartz counter tops.
A special thanks to both of these families – so fun!
Hillwood Model Update
Construction on our new Hillwood Model is coming along well! This is the first Hillwood Model we've built and I'm loving it. It is a narrow lot plan (35′ wide) but it doesn't feel like it! At over 3800 square feet finished on the 1st & 2nd floors, it feels expansive. We are also finishing the optional 3rd floor loft and space in the basement. That makes 6 bedrooms, 5 1/2 bathrooms, and a total of just under 6000 finished square feet. WOW!
Here's an update on our progress…
Fairfax Water was out this week – look at their entourage…
Water – check! Sewer – check! We are still waiting on power and gas to come in but we have some time before they are a necessity.
Adam and I did our frame walk this week (yes – we do these on every single spec home!). One of the things I always confirm (and you should too!) during the frame walk is the location of the island. As an avid cook and entertainer, it is important to place the island the right distance away on all sides (42-48″ is desirable). The kitchen plan originally placed the island 47″ from the perimeter cabinets. We had some room to spare on the other side so we increased that measurement to 52″.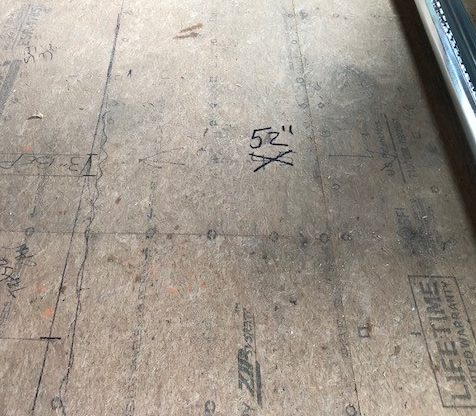 I think the added space makes a huge difference when navigating around the island. Especially, if you entertain a lot!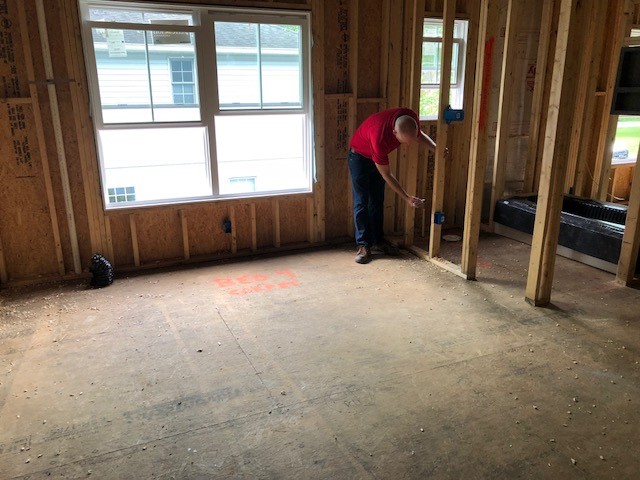 We also verified the extra recessed lighting and placement of wiring for TVs and the home theater system. I have to tell you, this is always difficult because we have to anticipate how the future owner of the house will layout their furniture. So hard!
We will be through trades in the next week or so and then it's time to insulate and start drywall. Can't wait!
Yay For Summer!
School is out and baseball is over which means our summer is in full swing!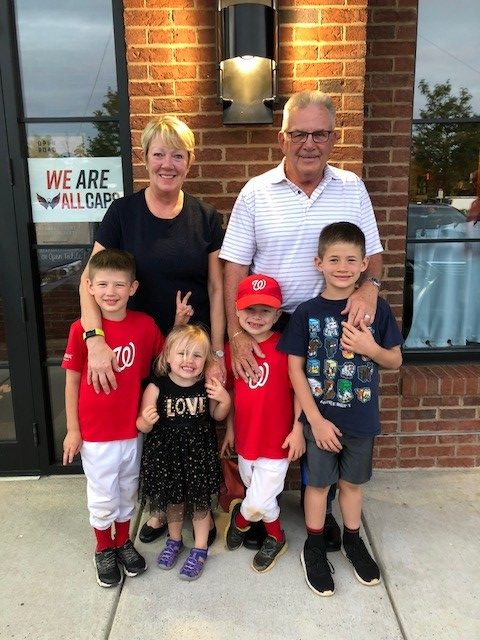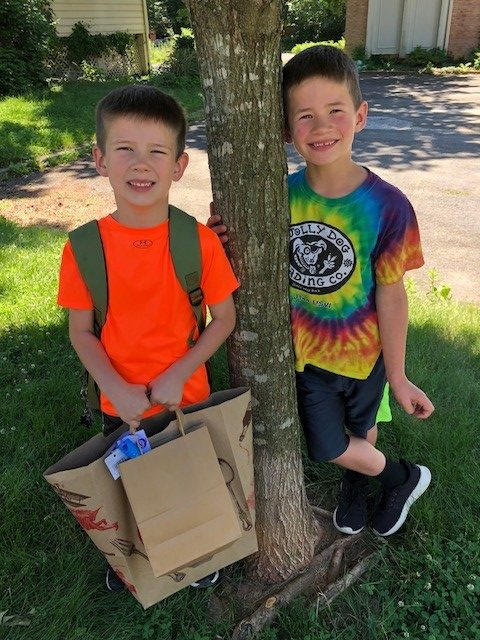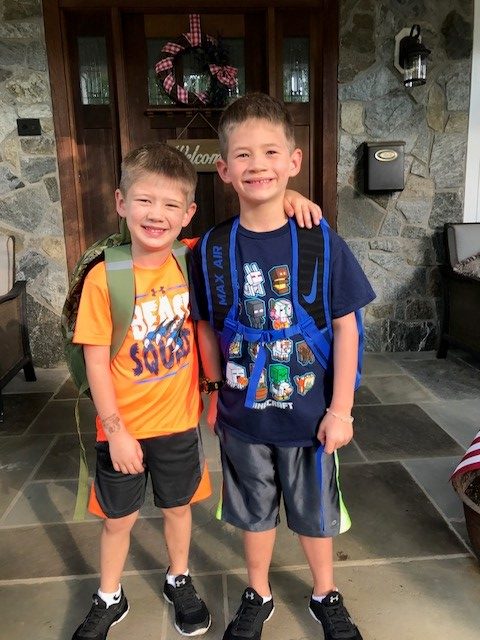 The boys are in summer camp during the day and enjoying the pool as much as they can (we all are!).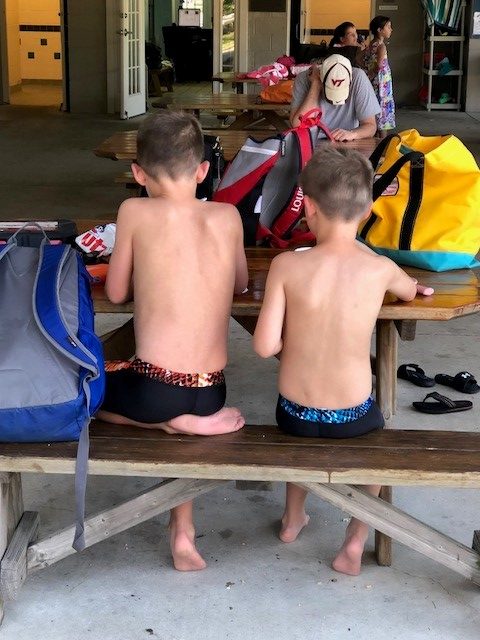 Andrew went off the diving board for the first time last weekend. I think he must have gone off at least 25 times that day. Here's a short video – Drew is on the low dive and Nate is on the high dive.
Happy Anniversary to us! On June 12, Paul and I celebrated 19 years! To celebrate, we got a sitter on Saturday night and enjoyed a lovely dinner at 2941 Restaurant – one of our favorites!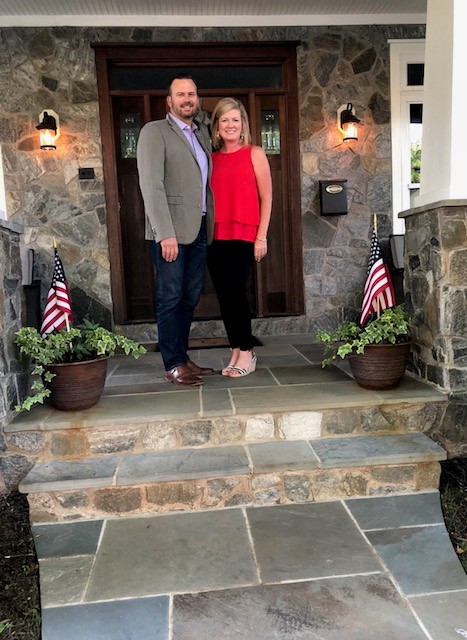 How in the world has it been 19 years already? Our wedding day was such a wonderful day – I don't think we ever stopped smiling.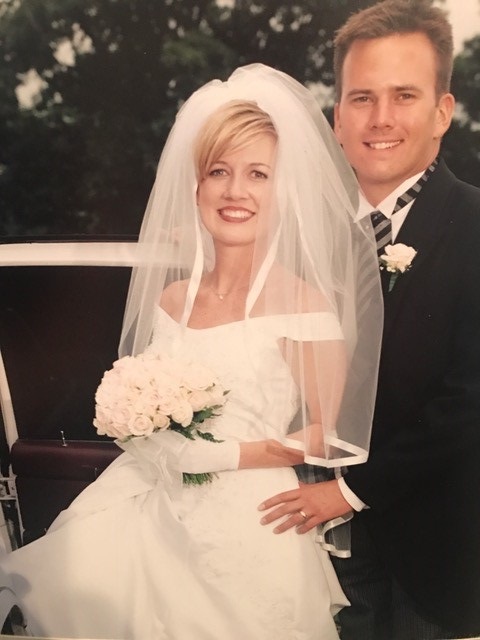 I hit the jackpot with this guy. Thank you Lord Jesus!
Dream Big. Build Smart.