What's The Price Per Square Foot?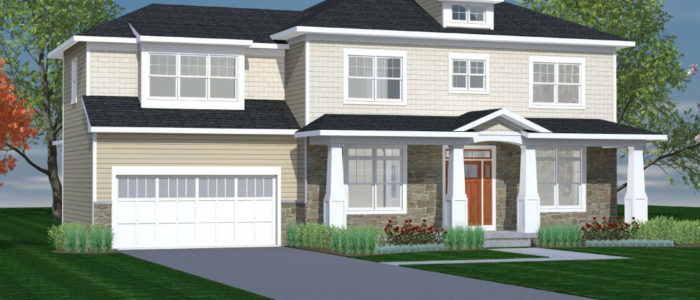 I get this question all the time. It's a good question because everyone seems to speak in square foot numbers. Unfortunately, custom home building can't be defined by a single square foot number. Every home should be priced based on the design and specifications of the home. And even though all of our homes are sold with the same specifications, the price per square foot will vary from home to home.
Why? Because homes are not created equally.
Here are the top three things that drive the price of a new home.
#1 – Building out is more expensive than building up.
Building a 2800 square foot 1-story home is more expensive than building a 2800 square foot 2-story home. Case in point – we recently released a new 1-story design called the Greenhill Model – have you seen it?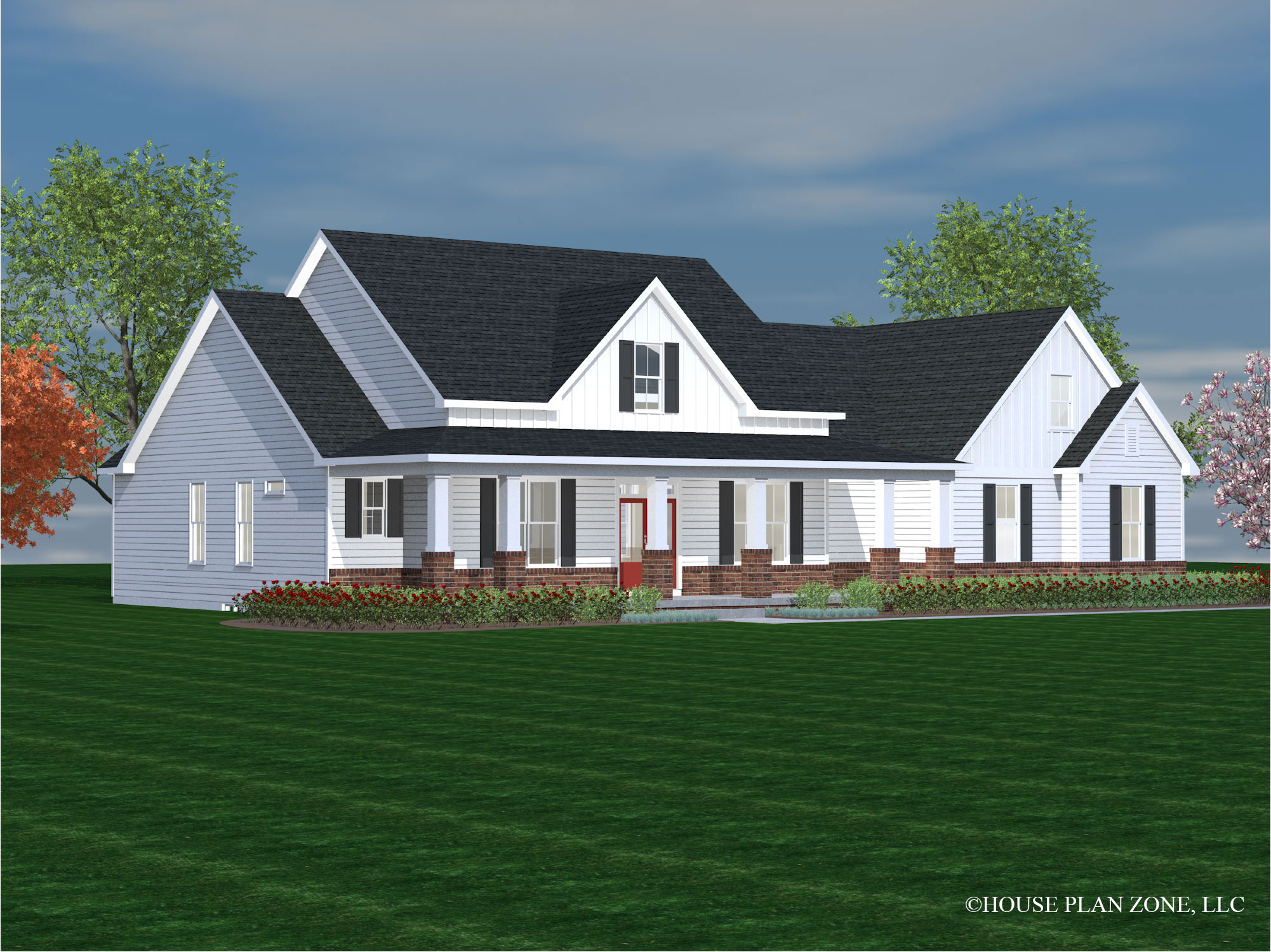 It is a beautiful plan I think you're going to love! Now, because it is a 1-story home, the price per square foot is significantly higher than the per square foot price for our 2-story homes of similar size. Why? Because the overall footprint of the home is larger which means a bigger foundation (more concrete) and a bigger roof (more trusses, roofing material, etc.).
#2 – The bigger the home, the lower the cost per square foot.
As a home increases in size, the cost per square foot goes down. Why? Because there are certain costs for a home that are the same no matter how many square feet are finished. It costs the same to install three full bathrooms in a 5000 square foot house as it costs in a 2000 square foot house. That is one of the reasons our largest home (@4952 square feet), the Old Dominion Model is our lowest price per square foot (@$91 to be exact!).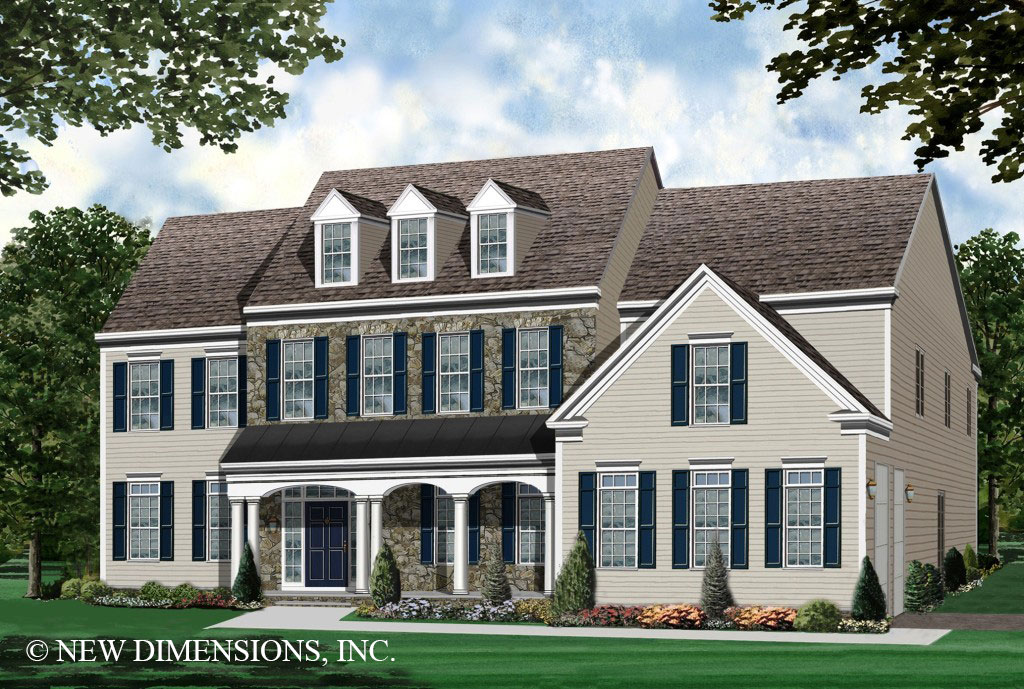 The smaller the home, the higher the price per square foot. That is why our smallest home (@1967 square feet), the Madison Model, is our highest price per square foot (@$150).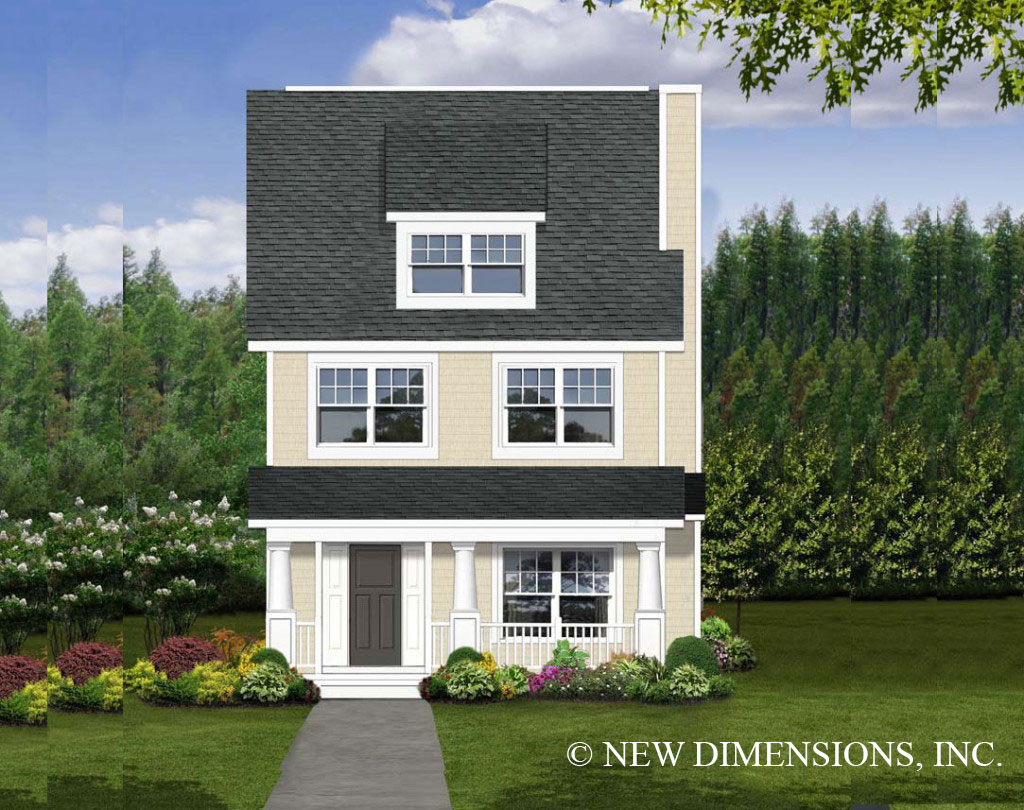 #3 – Design does matter.
Design features such as roof pitch and layout, dormers, number of bathrooms, finishes like interior trim and Butler's Pantries, front porches and exterior facades all drive the price of the home.  The more of these that are incorporated in the design, the greater the impact on price.
For example, on our McLean Hamlet, there are four full bathrooms, dormers, hip roof, front porch, and stone accents. All of these features make this home BEAUTIFUL but they also drive the price.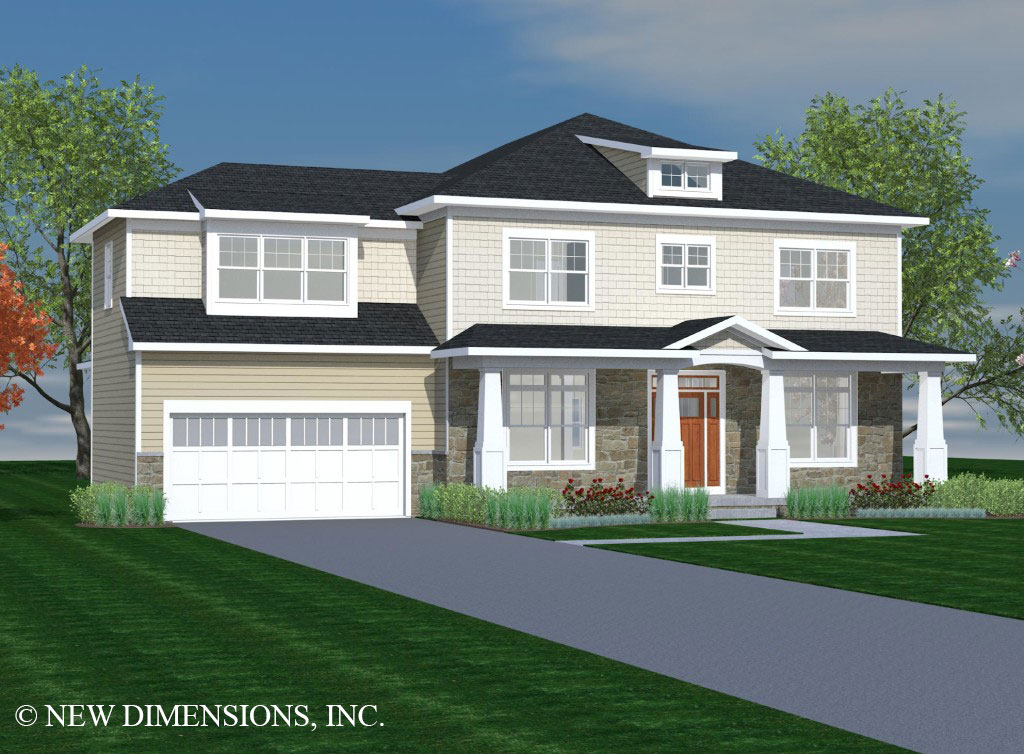 Our homes vary in size, design features and price. I know it can all be a bit overwhelming so I hope this makes cents (see how I did that?) and helps you navigate the world of pricing a custom home!
Dream Big. Build Smart.