Building Your Own Custom Home Series Part XX: Trim and Paint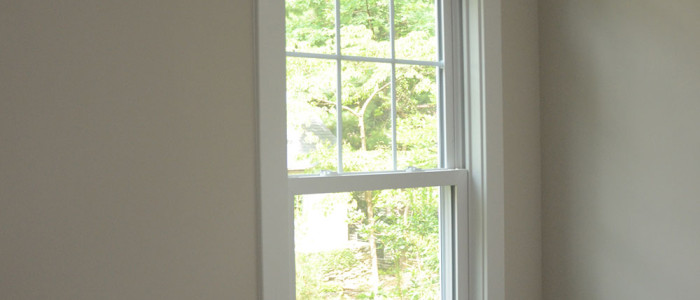 Our house on Great Falls Street (GFS) in Falls Church is coming along nicely! The trim carpenters have been hard at work inside the house installing the molding and trim features.
When it comes to interior trim, there are a ton of possibilities. We tend to do a lot of the same trim features in our spec homes because we are building these homes for investment, and we want to make sure we're meeting the market with what's desired in the areas in which we are building. There are several things we always add (upgraded rail package, additional crown molding, etc.) but recently we decided to add a few new custom trim features to our spec homes.
For example, instead of our standard shadow box trim in the dining room, we've built tall board and batten.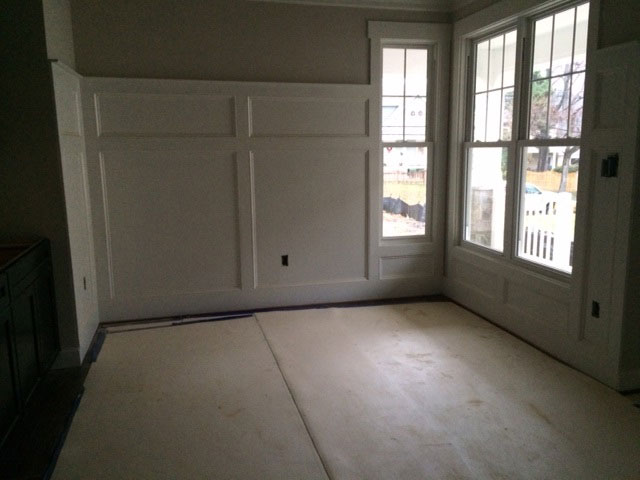 I love this look (please forgive my poor quality pictures – we don't have power in the house yet and the day was so overcast!)!
We also added a Coffered Ceiling to the Family Room.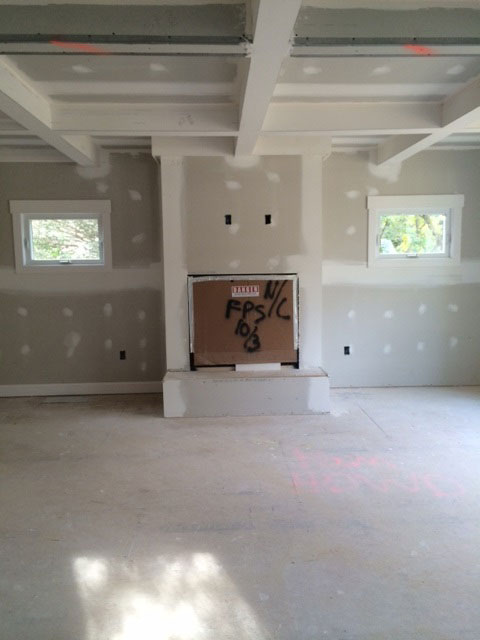 And built-in shelving.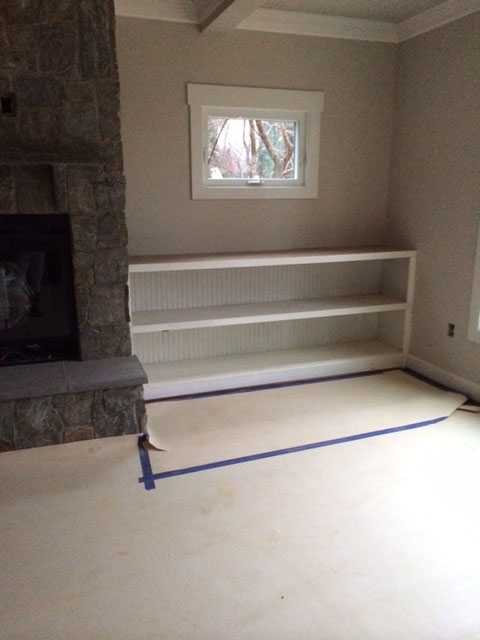 Wait until you see how this shelving is going to finish out. Gorgeous!
And we're now offering two different interior trim packages.
Our standard traditional trim is beautiful and pairs well with our Traditional style homes.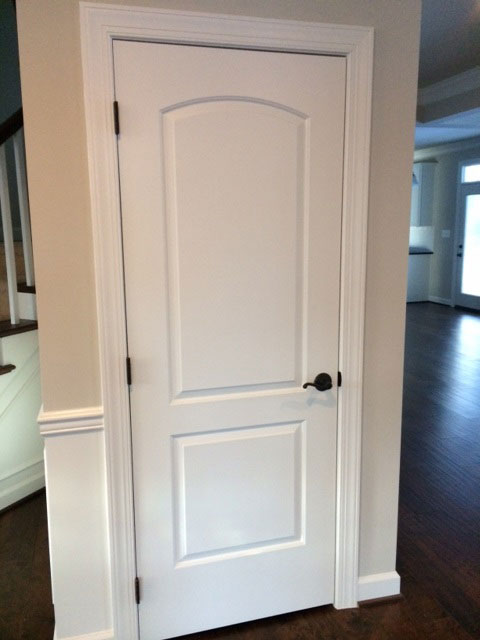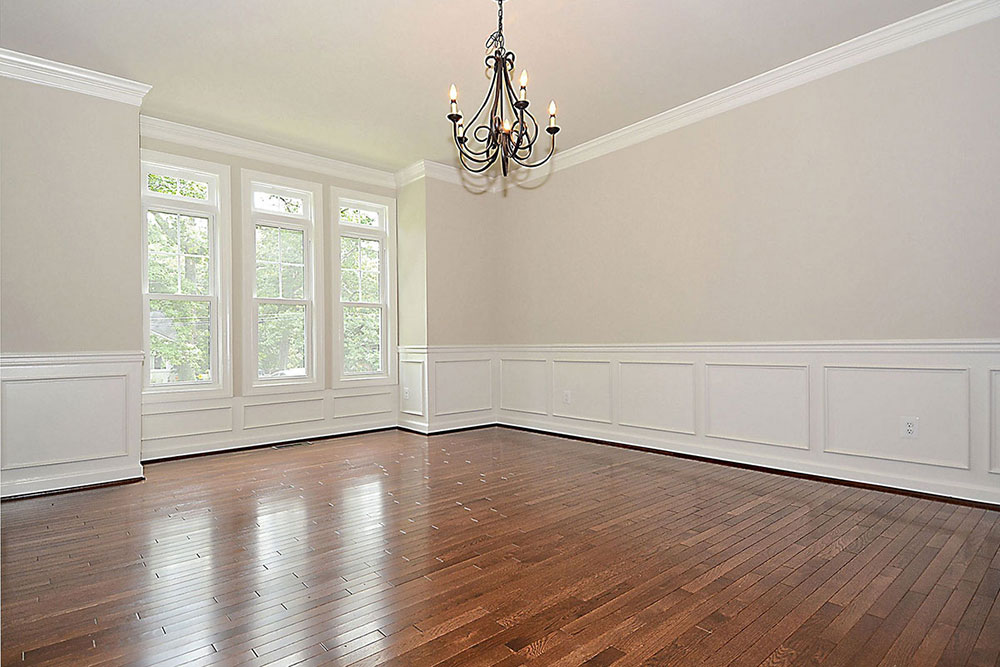 For those clients looking for a Craftsman style, we now have an alternative trim interior trim package that fits well with our Craftsman style homes. It features 5.25" baseboards and flat window and door casing. This is what we're featuring in the Sherwood model on GFS.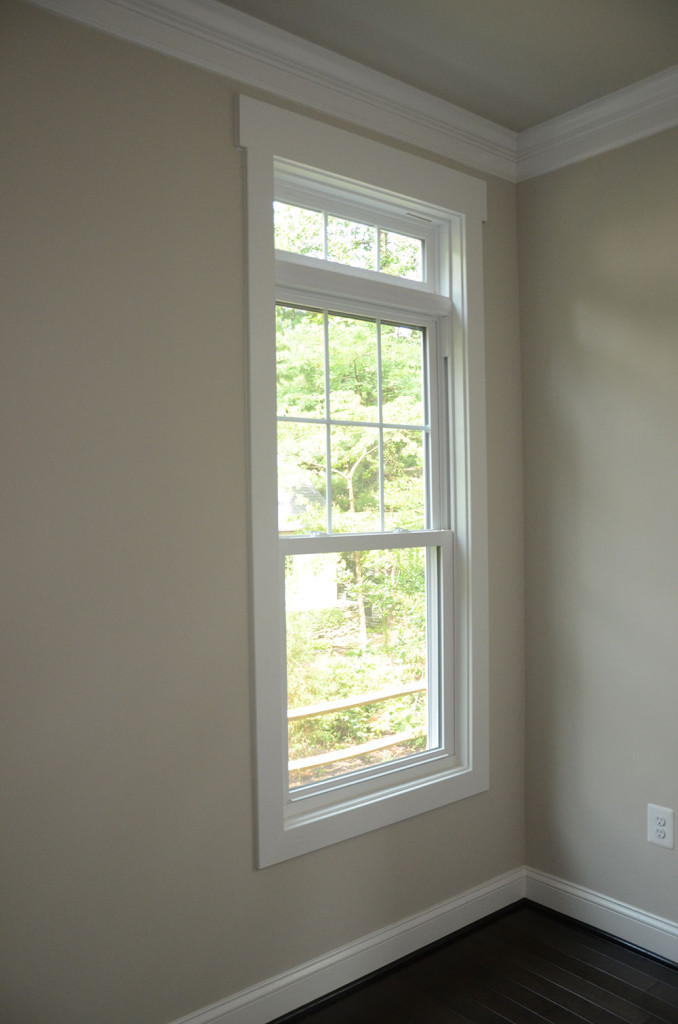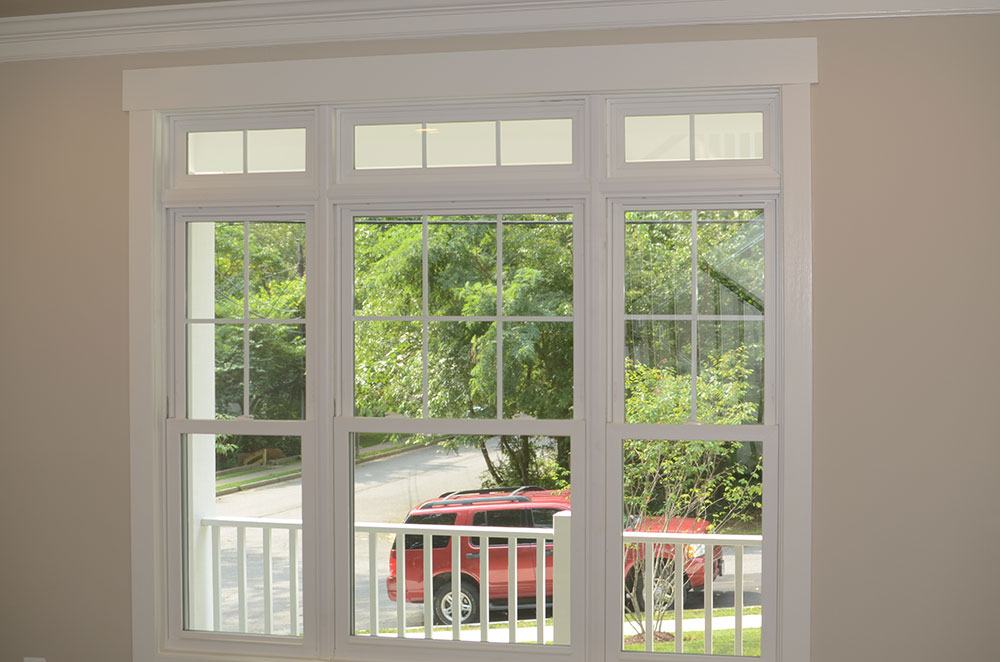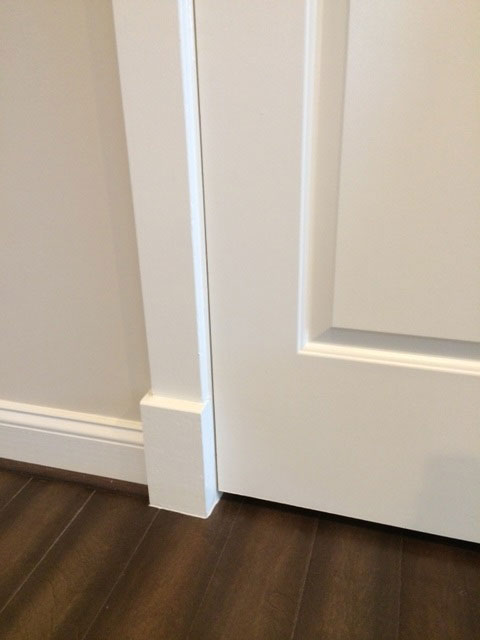 Clients can also choose a lever door handle (pairs well with the Traditional trim package) or a round door handle (looks great with the Craftsman trim package).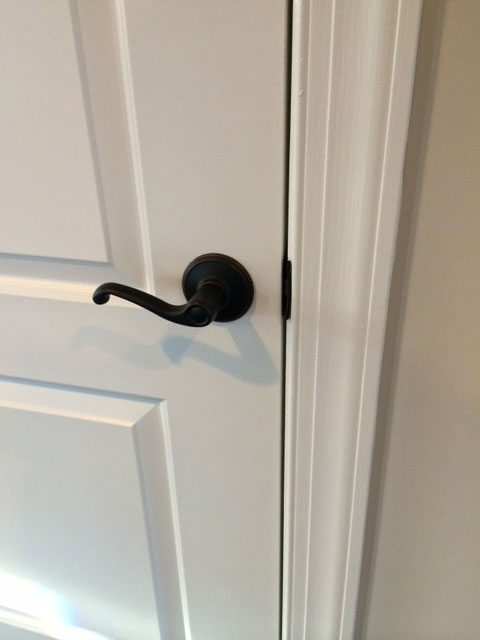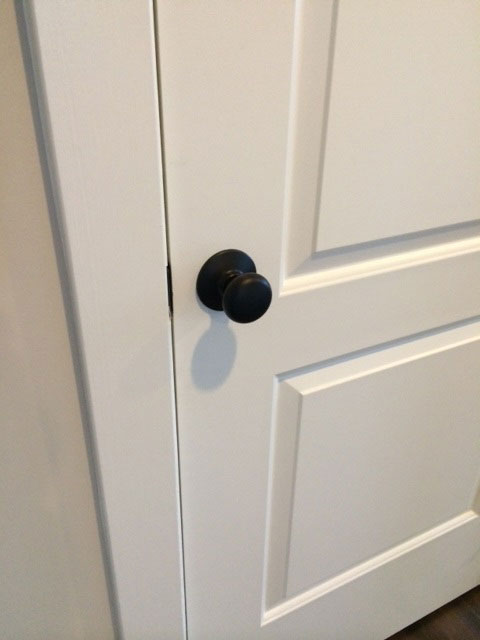 Adding custom trim features to your house can really elevate it from great to WOW! And some of these features aren't terribly expensive and can be functional too!
Dream Big. Build Smart.