Building Your Own Custom Home Series Part XVIII: The Drywall Stage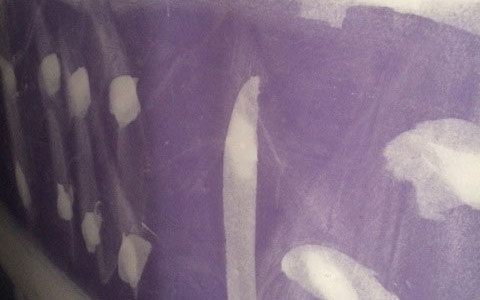 And we have drywall! This is always a pivotal stage for me. After seeing the house framed up for the last two months, it's a big change. I love the transformation the house makes from pre-drywall to close in. I think the rooms always seem bigger once the drywall goes up (seems counterintuitive doesn't it?).
Here is the Kitchen/Keeping Room. You really forget this is a 30' wide house when you're standing in this space.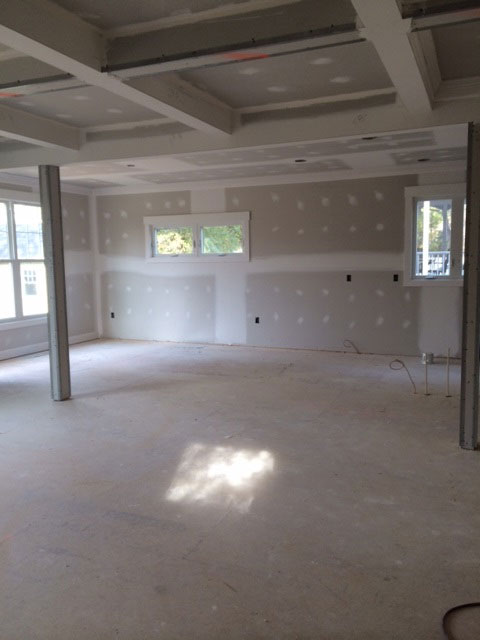 Love the coffered ceiling. We've started doing these in all of our spec homes. Not cheap but so beautiful once it's all trimmed out and painted.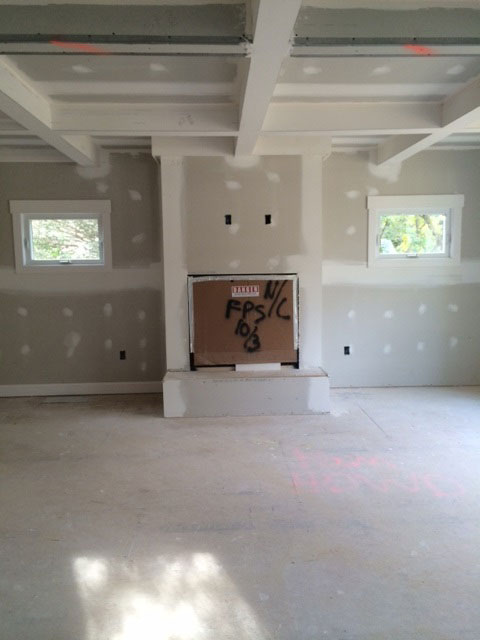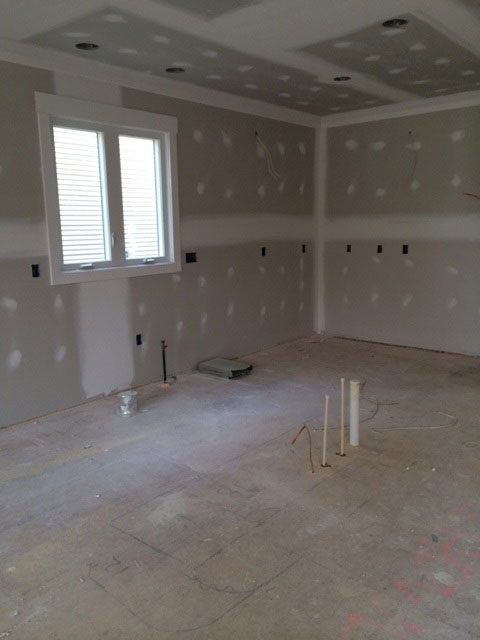 I can't wait to see the built in cabinetry we're doing in the Dining Room. I think it's going to give this room "wow" factor!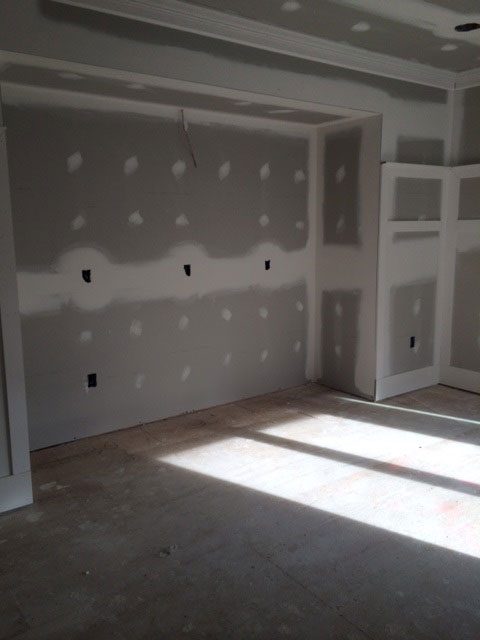 Depending on the weather and how fast the drywall "mud" dries, the drywall stage takes about two weeks. When the temperatures are cooler, heat is required at the drywall stage. Portable heaters (provided by NDI) are powered by propane tanks (provided by the owner) until the permanent heat can be installed (we try and wait to do this at the end of construction so we keep the ductwork as dust free as possible). Until then, you'll see these babies sitting in the basement providing a warm, toasty environment for the building materials.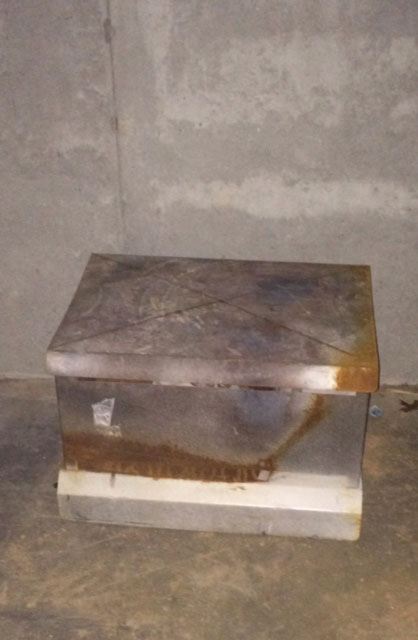 Without it, drywall mud won't try and wood products could warp.
After the mud dries, the walls are sanded. Lots of dust floating around, so I suggest not wearing black if you plan to visit. It's also a pretty messy job. But after it's done, you'll get a great sense for the space of your new home.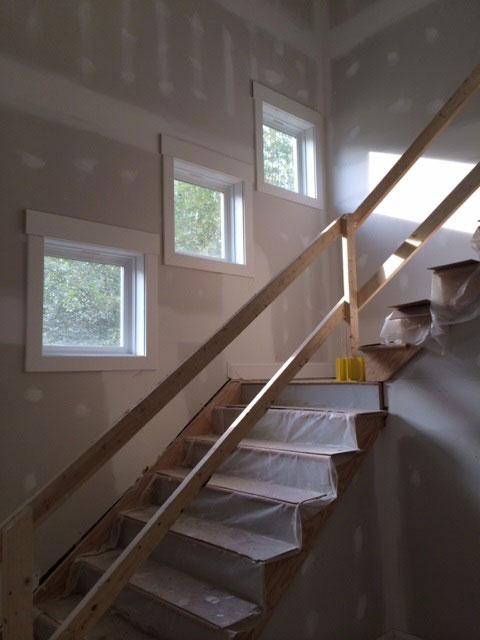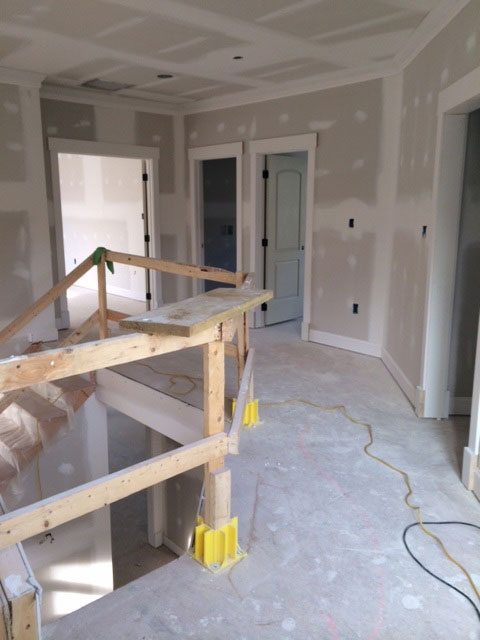 I love this little spot in the Upper Hallway. I think it would be perfect for a kid's computer area or reading nook.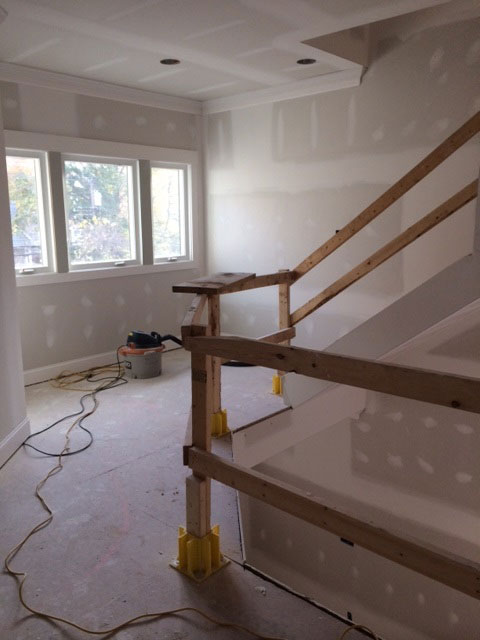 And the loft area turned out great!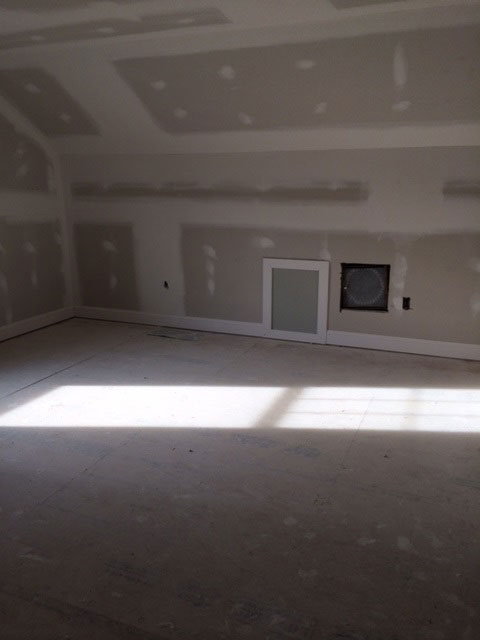 Loving the window seat we added in the bedroom.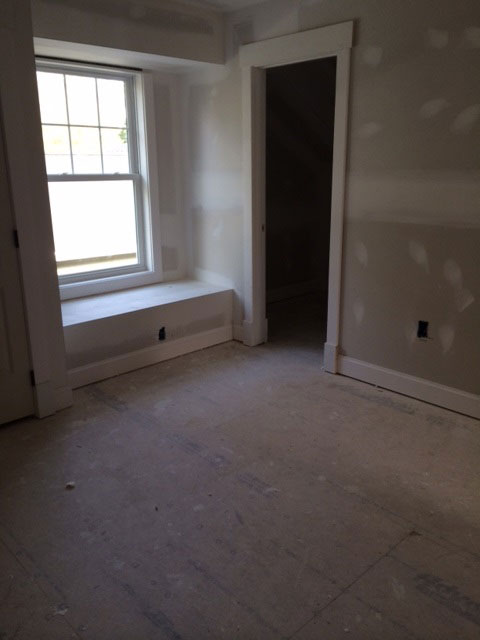 Even dry basements will have moisture in the form of humidity. Especially in the summer time. That's why in all finished basements, we install mold resistant drywall. It's the purple stuff.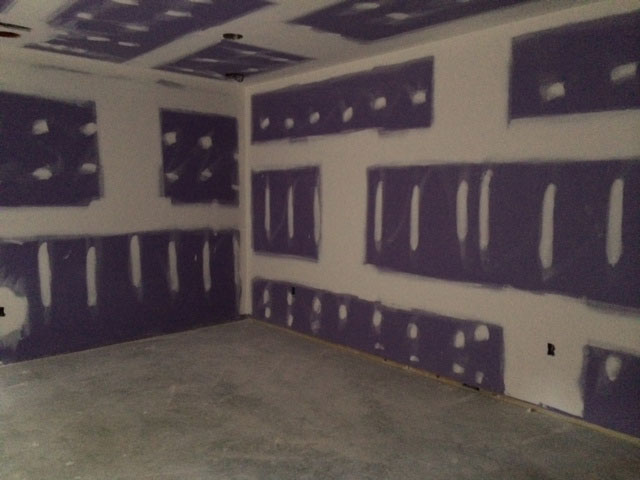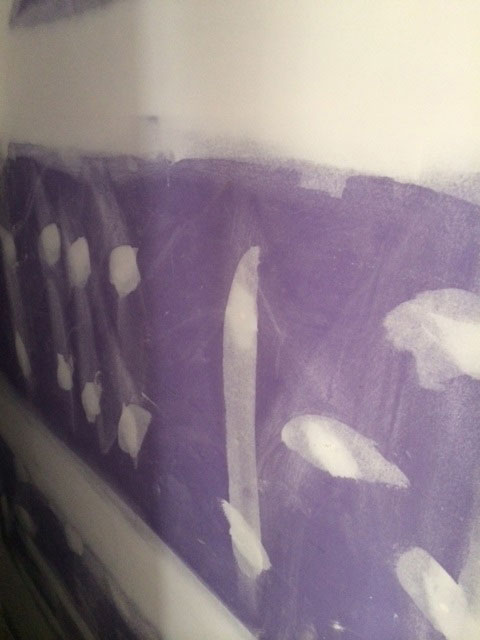 We've been using this stuff for a long time now and even though it is expensive, we think it's worth every penny.
Like I said, the drywall stage isn't the most exciting stage to talk about but it is a huge turning point in the construction of a house. Now it's time for interior trim and paint!
Dream Big. Build Smart.