Choosing The Right Options For Your Spec/Dream Home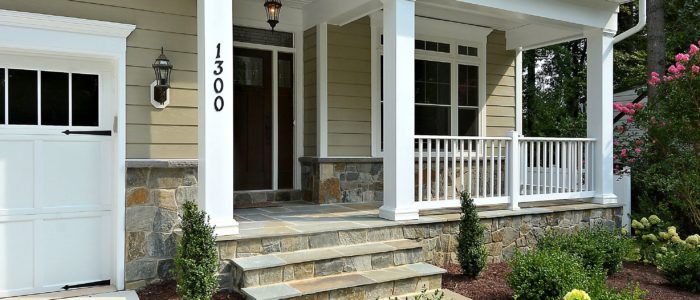 Whether you are building a spec home to sell or you are building your dream home to live in for the next (insert # here) years, choosing the right options can impact your ability to sell your home (today and down the road). When we build an NDI spec home, we think hard about what options, if any, we need to put into the house in order to maximize our investment. What we ultimately decide on mostly depends on the location of the lot. It's so important not to overbuild for the neighborhood but "under-building" can be just as harmful to your overall investment.
We do most of our spec building around the beltway in McLean and Falls Church (McLean school pyramid part of FC). There are definitely features I would add to our standard home in these locations. Why? Because buyers of new homes in the $1.4 million and up price range expect it.
Not worried about what buyers want because you're building a home to live in vs. to sell on spec? I understand! But you will sell your home one day and if your home is at the upper end price point, buyers are going to expect certain features.
So if your home will be in the $1.4 million and up exit price, consider adding these options…
PLEASE NOTE: All figures are estimated costs at the time of this blog post.
#1 HardiePlank. HardiePlank became very popular about 10 years ago and now new home buyers expect it. In fact, you can't find new construction (being built on spec) in the McLean school district that doesn't have HardiePlank or some other brand of fiber cement siding. Depending on the NDI model you choose, HardiePlank will cost you approximately $13-15K.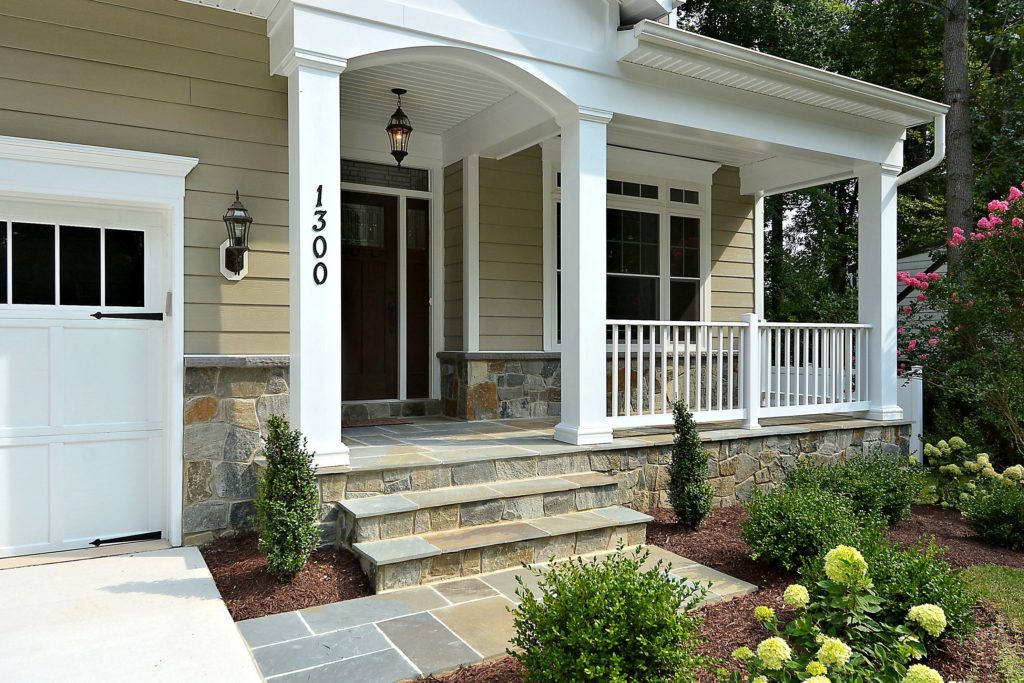 #2 Hardwood Floors Throughout
We will typically add hardwood to all of the carpeted areas on the 1st floor and the 2nd floor hallway. Depending on the model you choose, adding hardwood to these areas will cost approximately $7-10K.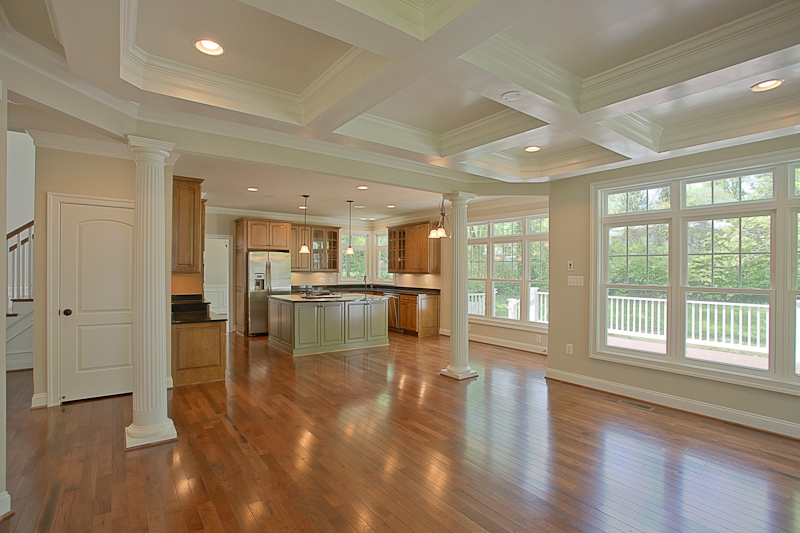 #3 Painted Kitchen Cabinets
It's all over HGTV. And Pinterest. And Houzz. White kitchen cabinets are not a fad. People love them and have loved them for over a decade. Adding painted kitchen cabinets will cost approximately $3500-4K and they are worth every penny.
Trust me on this. White kitchen cabinets sell homes.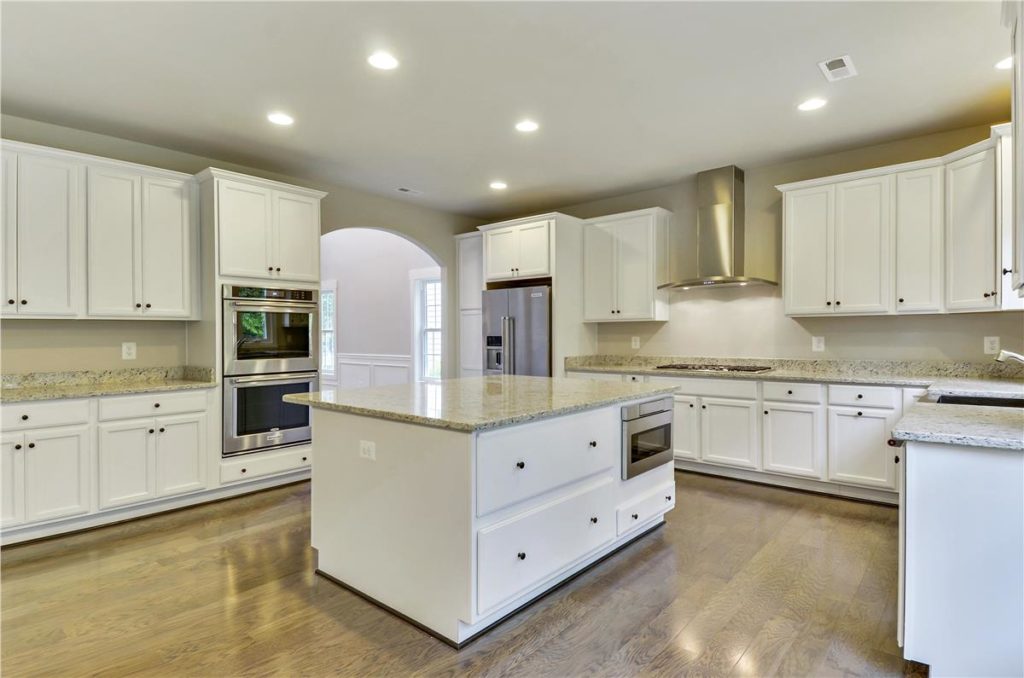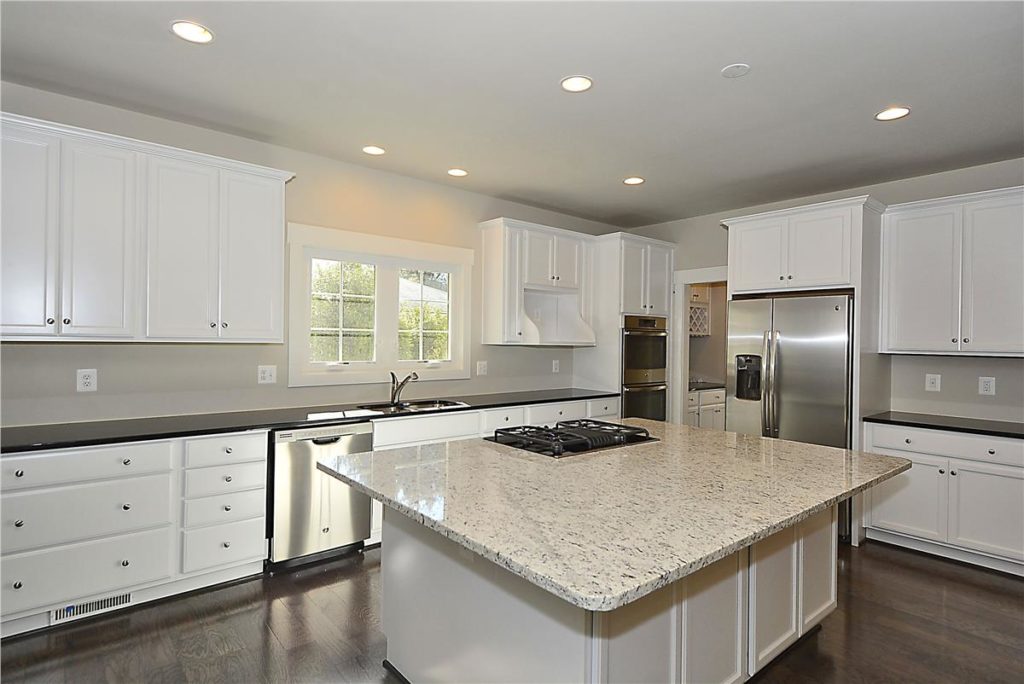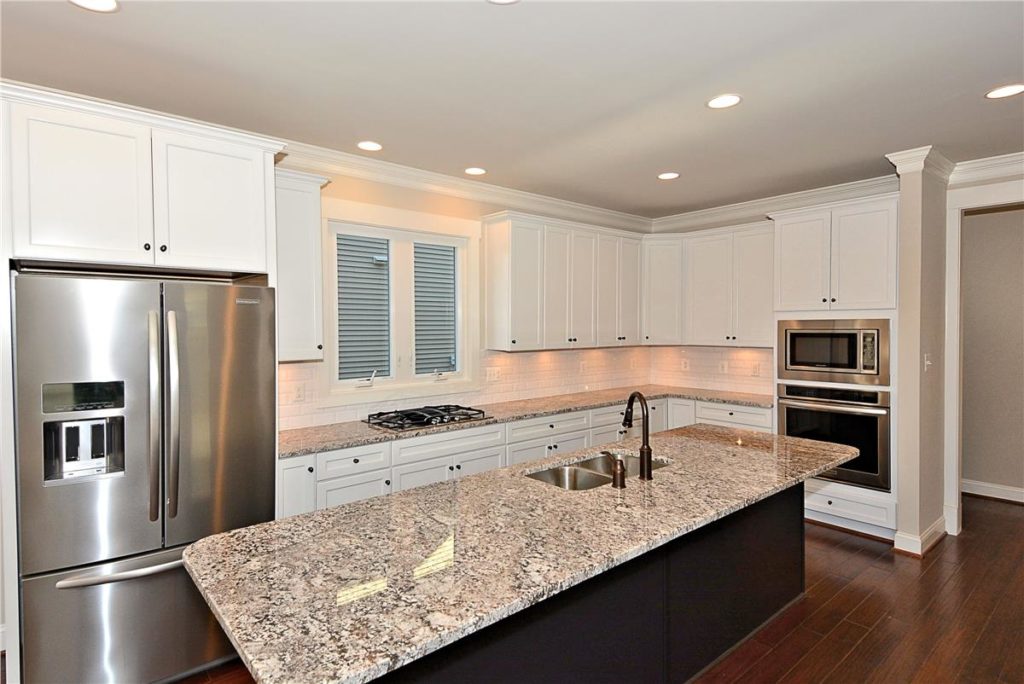 #4 Finished Basement Space
For just $30/square foot (wet bar, cabinetry extra), you can finish as much or as little basement space as you want. And for an additional $7K, you can finish the basement bathroom. The additional finished square footage will have such a positive impact on your investment and at the $1.4+ exit price range, buyers will expect it.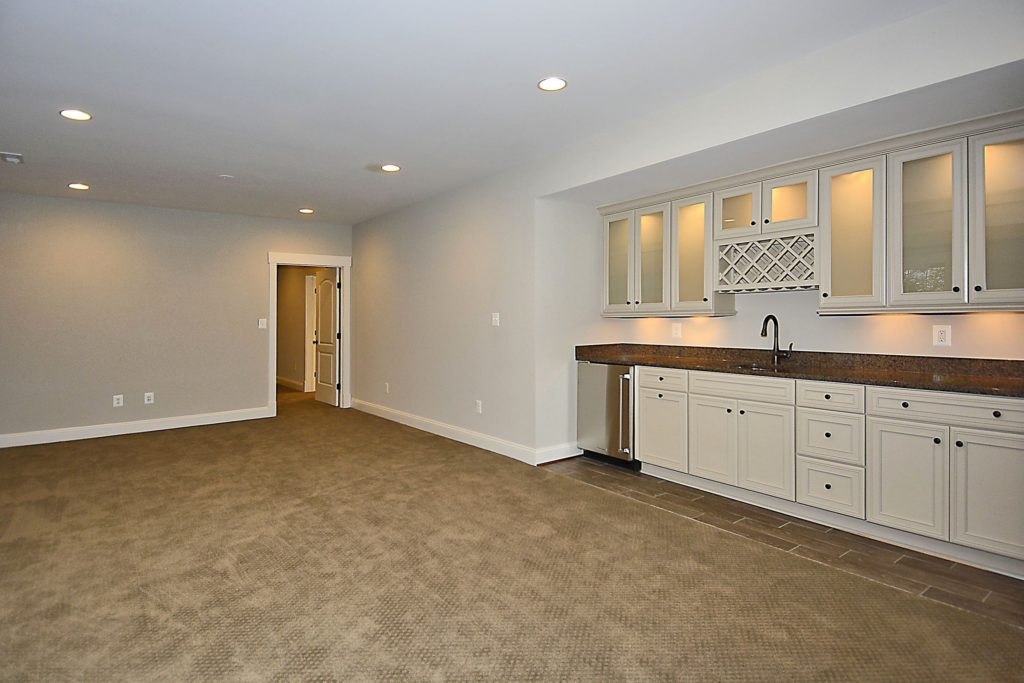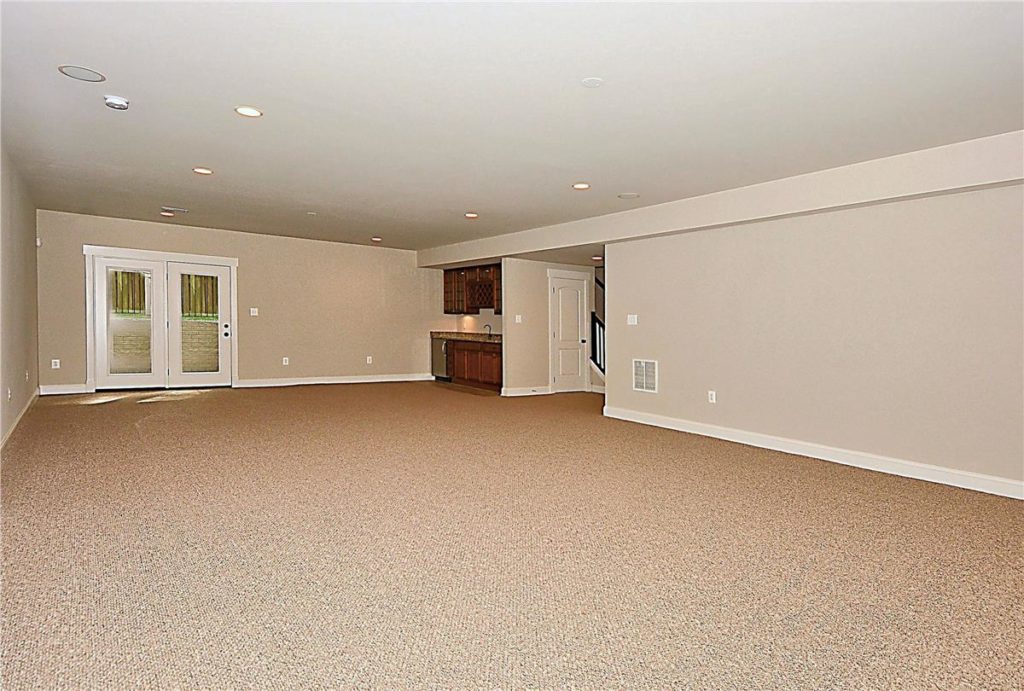 #5 Owner's Bath Luxury Package
We put this package together at a reduced rate several years ago and we install a lot of them for homeowners. After spending money on kitchen upgrades, owner's bathroom upgrades are usually next on the priority list. We already do maple vanities, ceramic tile throughout including to the ceiling in the shower and accent tile, but if clients want to upgrade the bath even more without breaking the bank, they usually add the Owner's Bath Luxury Package. This option package will cost approximately $6K and includes…
Granite Vanity Top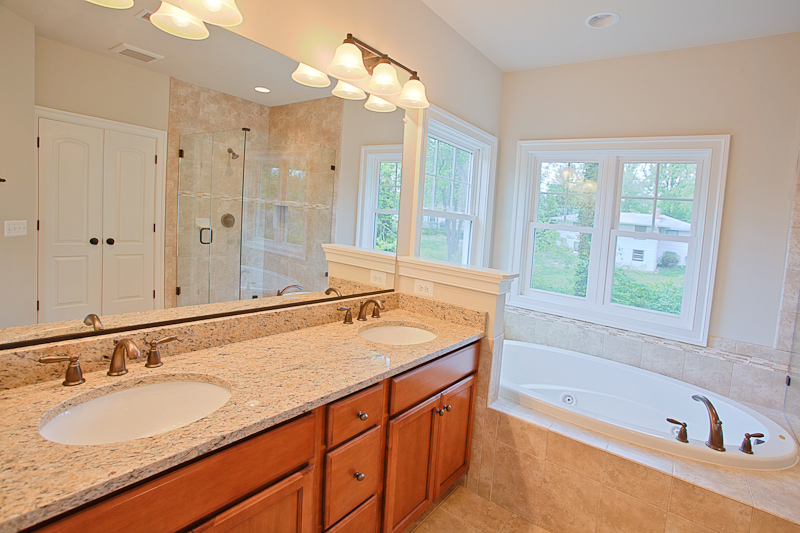 Ceramic Shower Floor, Frameless, Glass Shower Door and Ceramic Shower Seat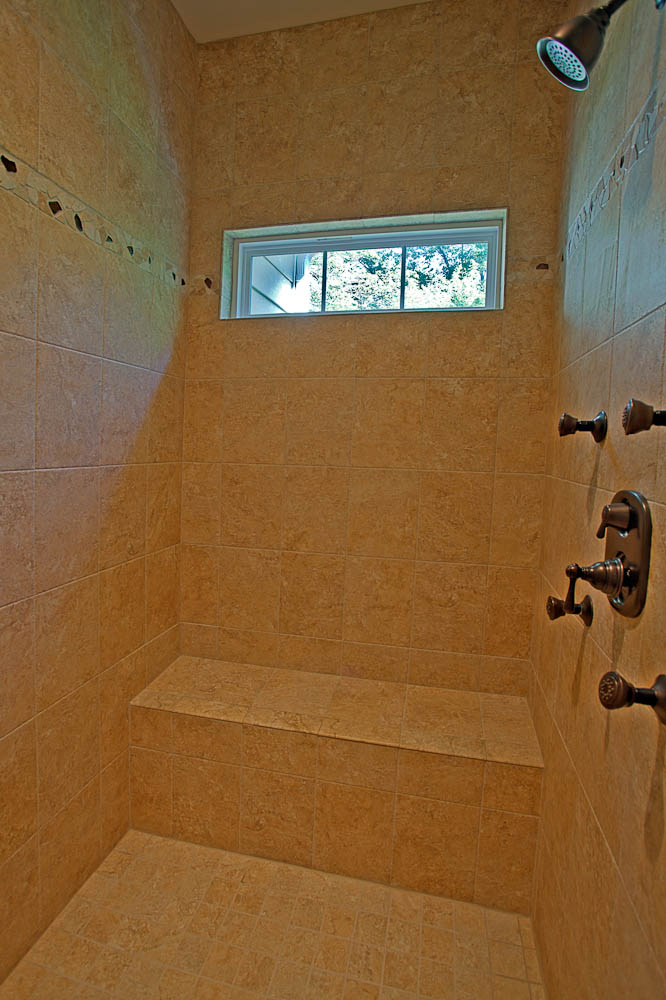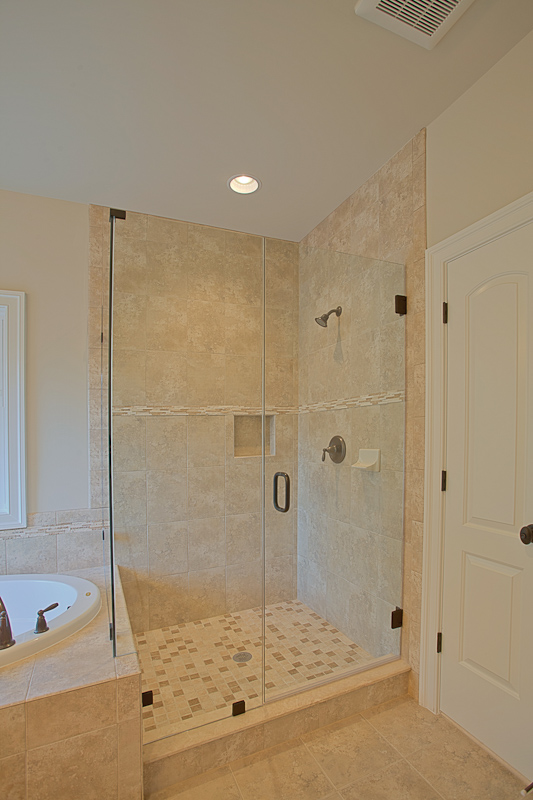 There are 2 additional options we put in most of our spec homes in the McLean school district. We upgrade the kitchen appliances (which will cost you $8-10K, I'm currently loving Kitchen Aide!) and we build a deck or screened in porch on the rear of the house (which will cost you $15-25K).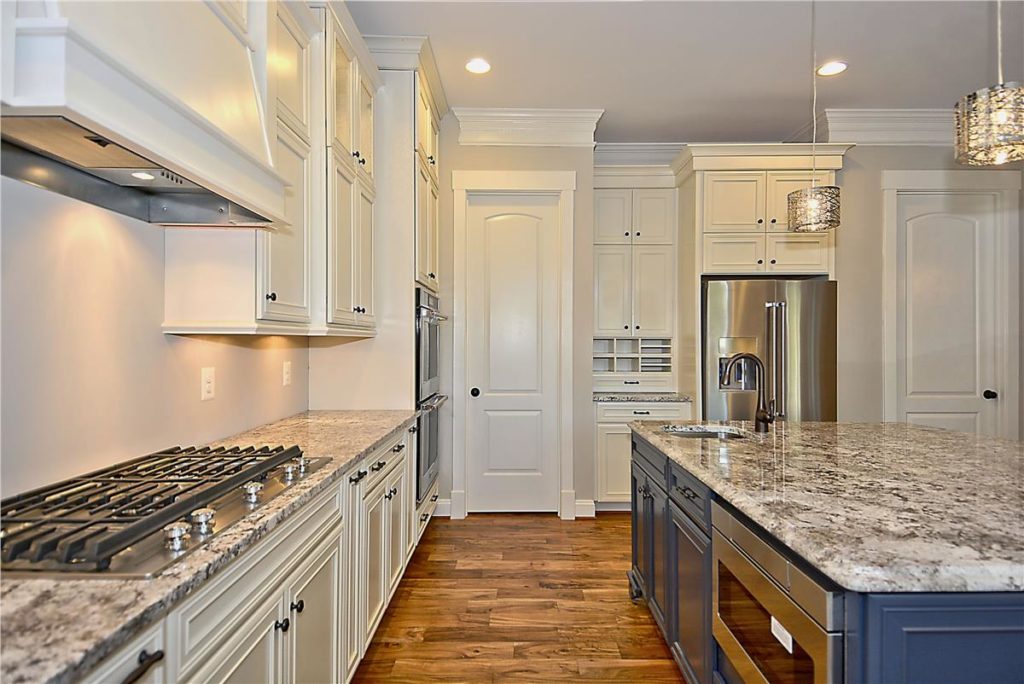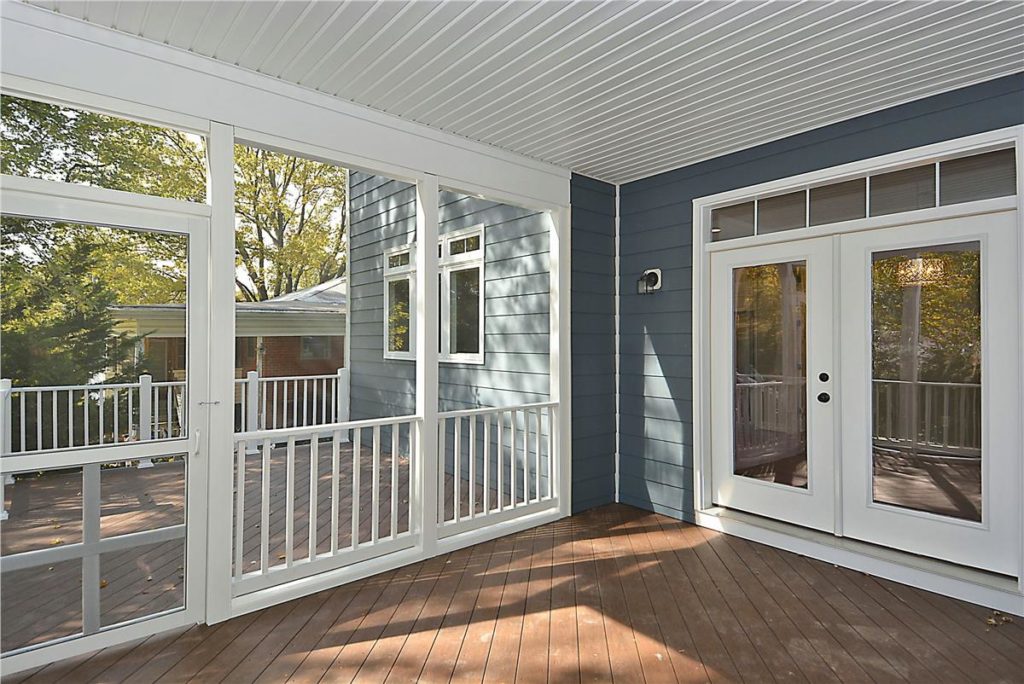 And lastly, we've also started to add a radon vent with a motor to our spec homes. Home buyers  typically request a radon test on the home as a contract contingency. Radon is naturally occurring gas in the ground that can get into the house. A radon test will determine if the levels of radon are safe. If they are too high, radon mitigation would be required. It is MUCH easier to just install a radon vent (which gives the gas a place to go) during construction (cost around $500). You can start with the vent and if the test comes back too high, you can add the motor (the motor gets the gas out of the house) or go ahead and opt for the fan at the start (vent and motor together run about $1400).
You might wonder why we haven't added the features listed above to our standard homes. There are two reasons for that.
Reason #1 – Not everyone wants them and we don't want to price clients out of the opportunity to build a custom home.
Reason #2 – We build outside the immediate DC area in parts of VA that don't necessarily require these features. Heck – there are neighborhoods INSIDE the beltway that don't require all of these features.
Remember, whether you are building on spec or building your dream home, you will at some point sell your home. I can remember two clients in the last 3 years that finished their NDI homes only to find out they were getting a job transfer. It happens. By incorporating features that will appeal to most buyers, you will better equipped to sell your home quickly and maximize your investment. Still unsure which features are best for your lot location, give us a call and we will walk you through it.
Dream Big. Build Smart.