Choosing Your Deck Material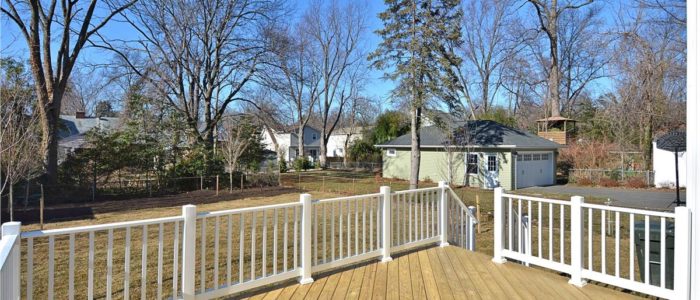 If you are considering a deck on your new home, you will need to decide what materials to use. There are some options out there and things to consider when making your decision. How much do you want to spend? Are you looking for maintenance "free"?
The first thing you will need to decide is what decking material will be used. Decking is the plank material on the walking surface of the deck. Here are two common material options.
Pressure Treated Wood Decking
Pressure treated wood is material that has been specially treated to withstand the elements. It is meant for outside applications because it won't warp and weather as bad as regular lumber. It looks great but it does require regular maintenance (power-washing and sealing) to keep it looking good.
PROS: looks nice, less expensive than other decking material
CONS: requires regular cleaning and sealant
Composite Decking
Composite decking has been around for a while. We've sold several brands (Trex, Timbertech, and now Azek). Composite decking is popular because it is generally maintenance free and it comes in several colors.
PROS: looks great, several colors to choose from and virtually no maintenance
CONS: $$$
DECK RAILS
You will also need to choose what kind of rail option you'd like for your deck. Unless stated otherwise, we install white vinyl railing on all of our decks. They look great!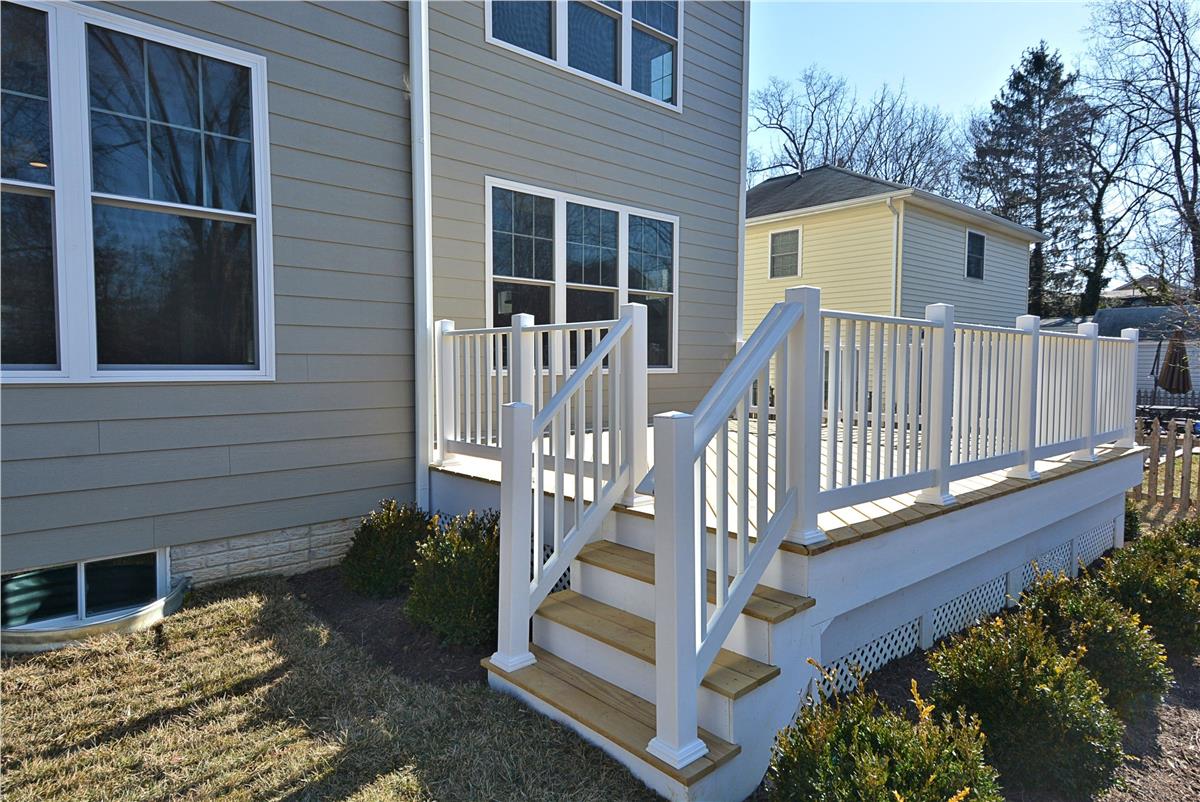 We are going to try something a little different at our next spec home on Greenwich Street. We're going to do vinyl rails, iron pickets, and a cap on the top of the rail that matches the decking material. Similar to this…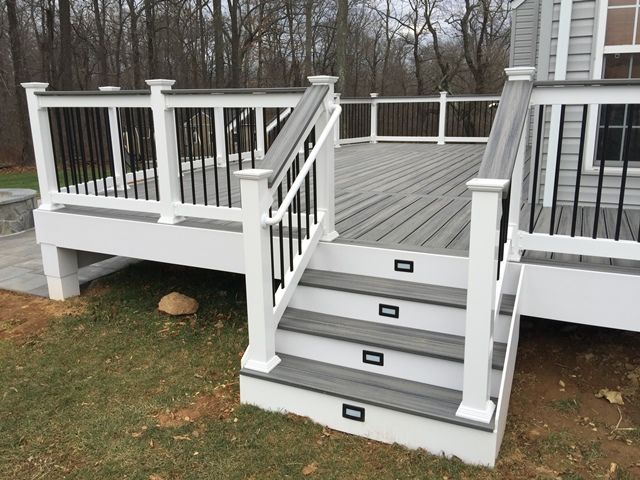 We're doing more and more decks and covered porches but it is also something easy to do down the road if you can't fit it into your budget. Regardless of when you decide to do it, the extra outdoor living space will absolutely increase the value of your home. It is one of those things that gives you a return on your investment immediately!
Dream Big. Build Smart.