Home Building FAQs: Who Applies For The Building Permits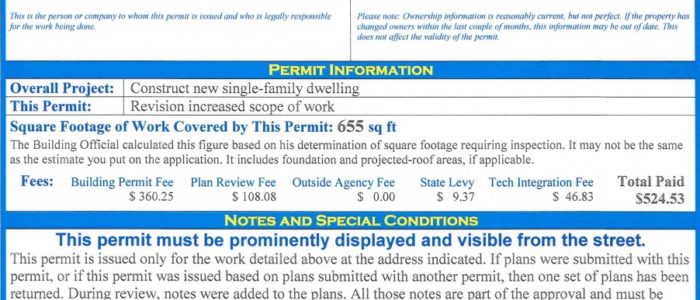 I recently started a new blog series that will answer common home building questions. My goal is to provide you with a quick answer (300 words or less!) to a common question and when I can, give you resources to find more information on the topic. Many of the Q&A's I'll cover are (buried) in other (longer) posts but this will be a quick resource for you!
Today's question – Who Applies For The Building Permits? – has two answers depending on the program you choose.
If You Choose to Hire NDI to Manage Your Site Development…
…NDI will manage the entire permit process for you. We will assist with all of the necessary paperwork and applications required to be submitted with the final house plan and final grading plan. We will also monitor the plans as they migrate through the county approval process and manage any required plan revisions.
If You Choose to Manage Your Site Development On Your Own…
…you will submit for your building permits. In all cases, I would highly recommend hiring a Permit Expediter to run the applications/plans through the county. Using a good expediter can save you time and a lot of frustration. They know what is required and how to get things done quickly. I recommend a company out of Fairfax, C.O.E. Inc. You can contact Brad Zombro (703-273-0397 0r email) for more information. We've worked with them for a long time and they do a GREAT job!
Regardless of which program you choose (with or without our site management program), you will always have our support. And before long, you'll have your building permit in hand. There is nothing finer when you're building a new home…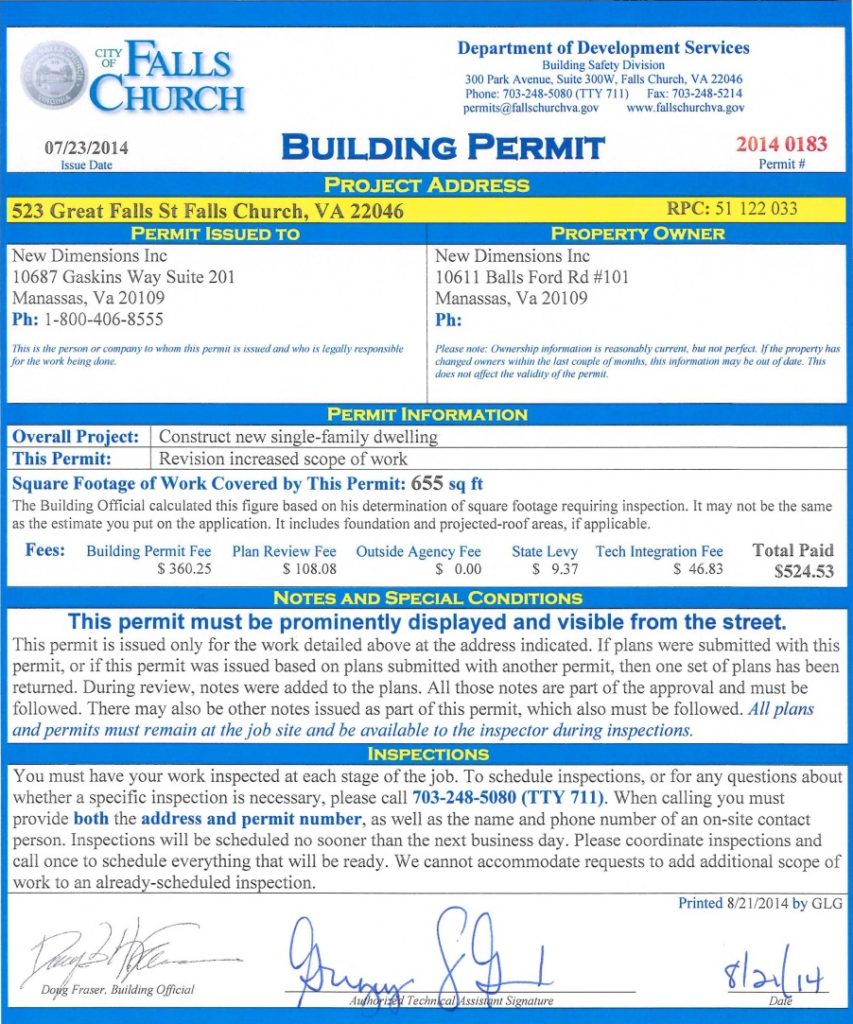 If you'd like to read more on obtaining your building permit, check out this post!
Dream Big. Build Smart.