Jen In The Kitchen: Cacio e Pepe Broccolini with Crispy White Beans and Burrata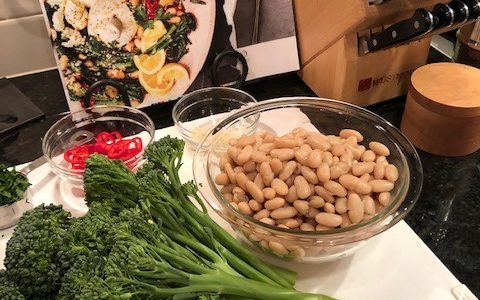 I may not be able to pronounce the full name, but I am totally obsessed with this side dish. It is SO DELICIOUS, easy to make (I made it twice in one week!), and has all of the elements I love (cheese, spice, crunch). They call this a warm salad but I really need lettuce to call it a salad, so I'm choosing to call it a side dish (or main dish).
When I entertain, I try to stay away from recipes that require me to do a lot of actual cooking while my guests are in front of me (I much prefer to spend time with them!), so I was a little hesitant to try this one because you should prepare it right before serving since it is meant to be served warm. But with a little easy prep ahead of time, it is super easy to pull together before you sit down to eat…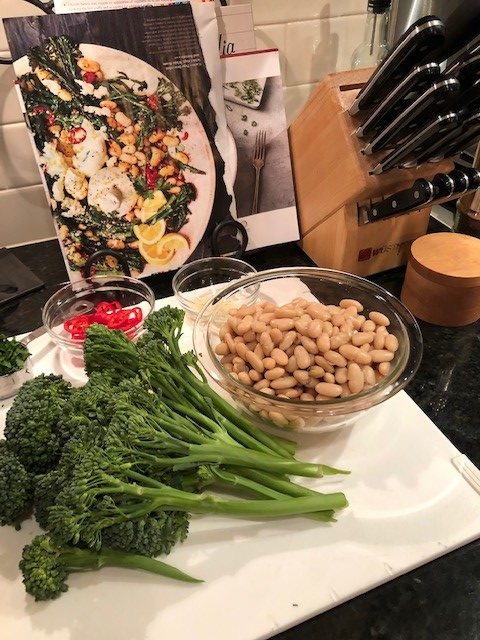 And the finished product is so worth it (and pretty too!)…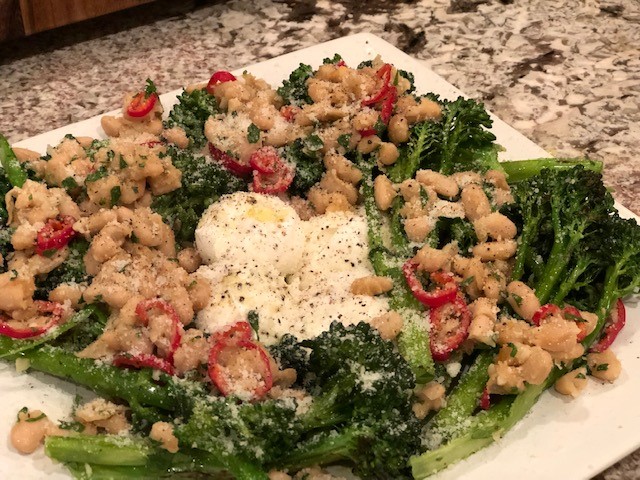 I served this once with grilled steak and once with grilled chicken. Both worked great!
You can access the full recipe HERE.
Do not walk. Run to the store and load up on the ingredients. This is a must try!
Dream Big. Eat Well.