Jen In The Kitchen: Easy Entertaining Recipes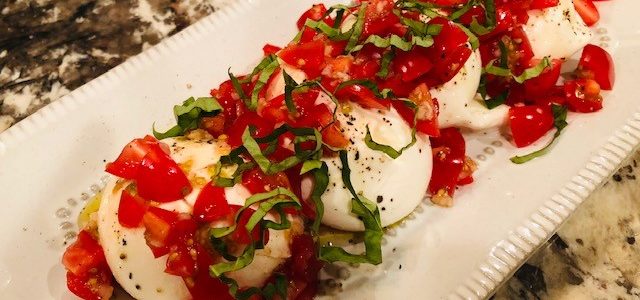 Paul and I love to entertain family and friends, especially during the holidays! When I'm cooking for a crowd, I try to find recipes that are easy to prepare before everyone arrives (I hate being stuck preparing/cooking when everyone else is mingling!). Here are two very easy entertaining recipes to try this holiday season!
Holiday Sangria
This yummy cocktail is easy to make and has all of the flavors of the season (think apples, oranges, and cinnamon). It works all season long!
The secret sauce is this delicious simple syrup…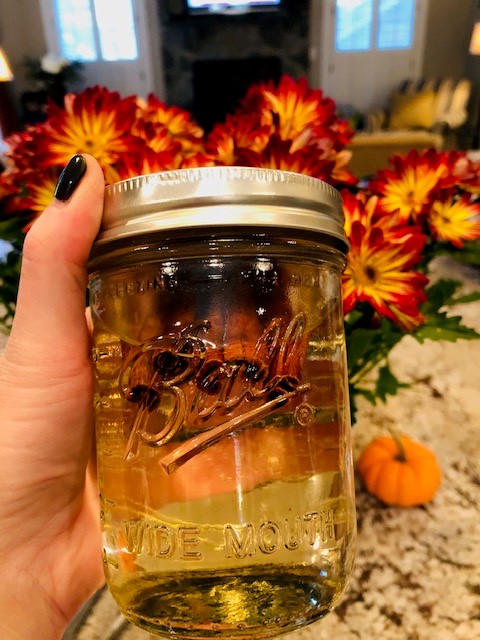 Simple syrup is simply equal parts sugar and water. For this recipe, I added cinnamon sticks for a flavor kick. YUMMMMMMM
When choosing wine for sangria, I always choose something I would personally drink on its own. This red blend was on sale for $10 so that's what I used. Perfectly delicious!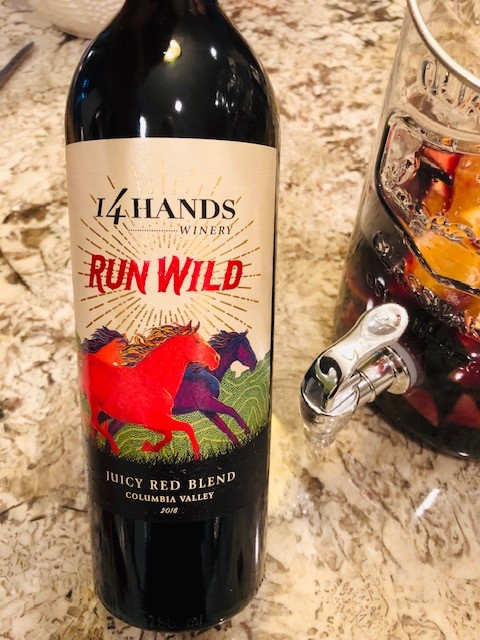 Serve the sangria in your favorite pitcher or drink dispenser and enjoy!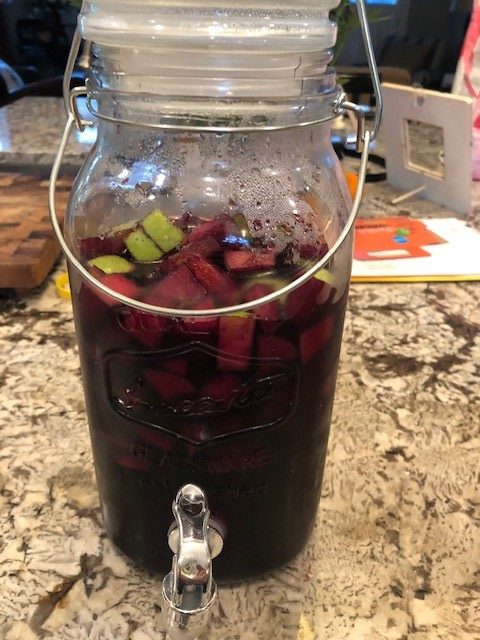 Here is the full recipe…
Apple Cinnamon Autumn Sangria
2 bottles Cabernet Sauvignon or Red Blend
1 1/2 cups sweet apple cider
3/4 cup brandy
1/2 cup cinnamon simple syrup (recipe to follow)
2 soaked cinnamon sticks (from cinnamon simple syrup)
1 red apple, chopped or sliced
1 Granny Smith apple, chopped or sliced
1 red pear, chopped or sliced
1 green pear, chopped or sliced
1 orange, sliced and halved
Combine the wine, apple cider, brandy, Cinnamon Simple Syrup, soaked cinnamon sticks, and chopped or sliced fruits in a large container with a lid, and refrigerate for a minimum of 4 hours and a maximum of 72 hours.
Cinnamon Simple Syrup
1 cup granulated sugar
1 cup of water
5 cinnamon sticks
4+ hours before starting the sangria, combine the sugar and 1 cup water in a small saucepan, bring to a boil over high heat. Cook until the sugar is completely dissolved. Transfer the simple syrup to a mason jar, add the cinnamon sticks, and let chill in the refrigerator for a minimum of 4 hours and maximum of 48 hours. Note that the longer the mixture sits, the more intense the cinnamon flavor. Once soaked, remove the cinnamon sticks and set aside for the sangria.
Fresh Burrata with Crackers
Have you ever had fresh burrata? It is a wonderfully, mild cheese that is the perfect vessel for your favorite toppings. You will typically find burrata in the gourmet cheese section of the grocery store. Look for the fresh mozzarella that is packed in water. Burrata is actually soft mozzarella encased in mozzarella.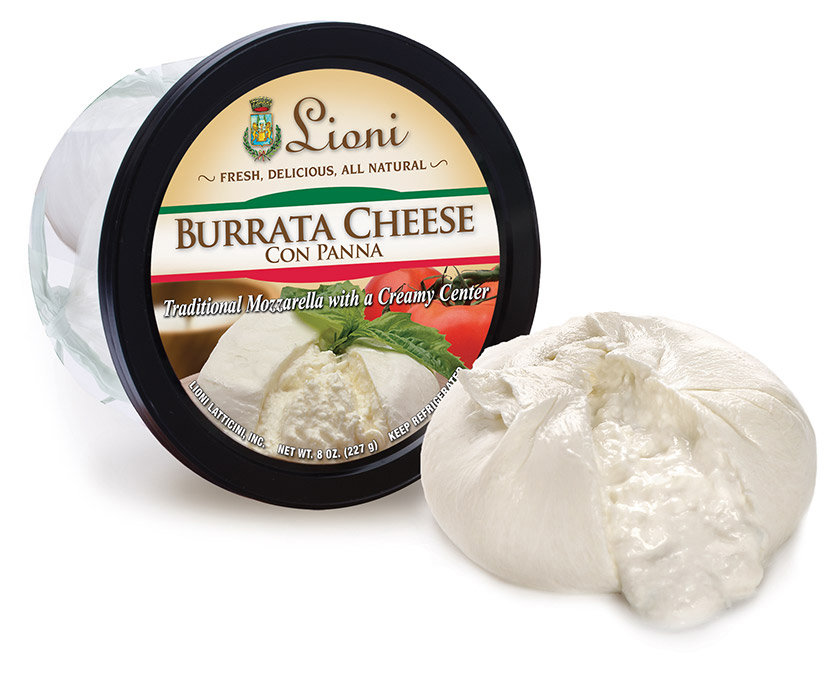 When I serve burrata appetizer, I will usually top it with chopped tomatoes but you could also top with mixed olives (or olive tapenade) or pesto. This is such a pretty appetizer for your holiday party!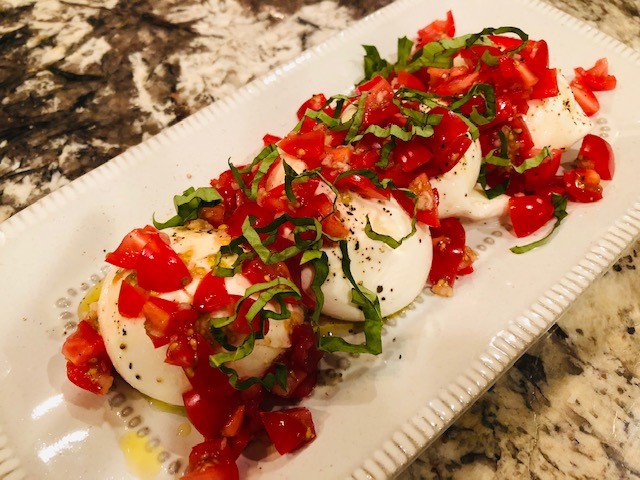 Serve it with a delicate cracker and enjoy!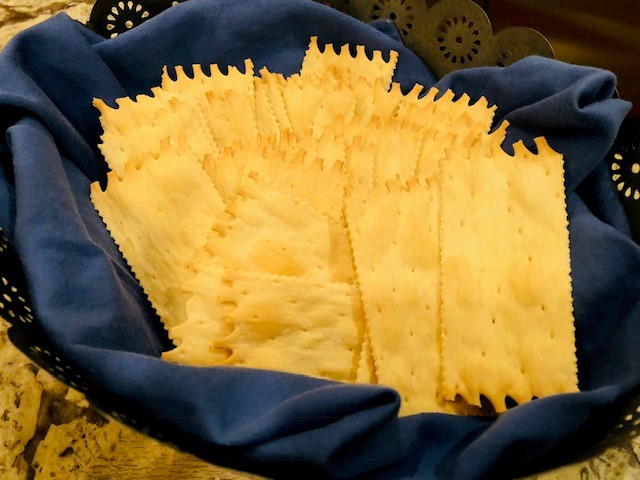 Here is the full recipe…
Fresh Burrata Appetizer
8 oz Burrata Cheese
Handful of Cherry Tomatoes, chopped
2 Cloves Garlic, minced (use fresh garlic!)
Fresh Basil
Olive Oil
S&P
Combine chopped tomatoes and garlic in a small bowl, set aside. Remove the cheese from the container and place on paper towels and gently pat dry. Arrange each round of cheese on serving plate (I try and arrange the seam side down). Gently slice an "x" on the top of the cheese with a knife to open it up. Drizzle olive oil and season with S&P. Top with tomato mixture, chopped basil, and S&P. Serve with crackers.
I hope you enjoy these two easy entertaining recipes! Do you have a favorite recipe you'd like to share?
Dream Big. Eat Well.