Jen In The Kitchen: Salt & Pepper Fish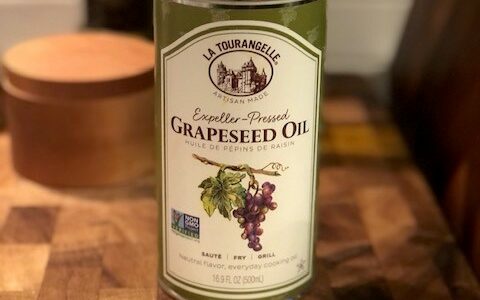 I love making fish at home, especially when the recipe is easy and healthy. At the beginning of the year, I set out to make 1 new recipe per week in 2022 (check out my New Year's Resolution), and this is one of the winners so far. It's easy to keep the ingredients in your pantry, even the fish (in the freezer), so you can whip this up quickly. What's better than a quick, delicious, and healthy meal for your family?
Before I get to the recipe, let's talk fish. I've made this twice since the turn of the year. I used frozen Mahi Mahi the first time and fresh Chilean Sea Bass the second. My entire family preferred the frozen dolphin over the sea bass (which says a lot because my hubby is from FL!). Bottom-line, don't discount the freshness and convenience of frozen fish. Done well, it can be economical and it defrosts in a flash, which means you don't really have to plan ahead.
Here's how you make S&P Fish…
Start by cooking the rice, per package instructions. I always have Jasmine rice on hand, but use any short grain rice you'd like!
Next, combine the ginger (I always keep fresh ginger in my freezer, it grates easily when frozen!), sliced white parts of 8 scallions, and 2 T of neutral oil (vegetable, canola, sunflower, or grapeseed all work great). I used grapeseed oil because it is what I had in the pantry and it has great health benefits, including lowering cholesterol and fighting off heart disease. Bonus!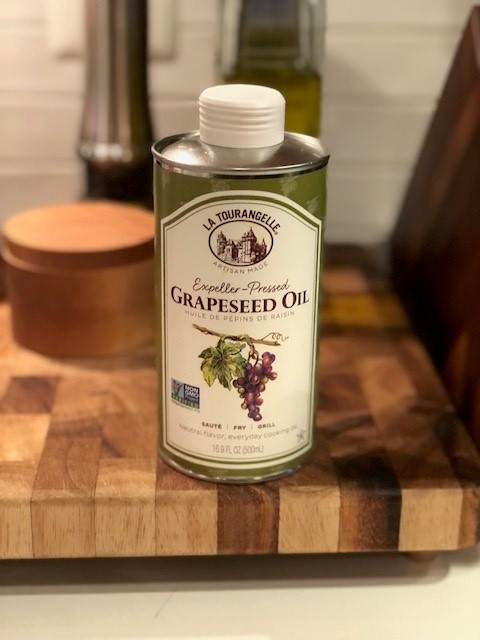 Pour the mixture over the fish in a shallow dish. Season with a little salt and LOTS of pepper.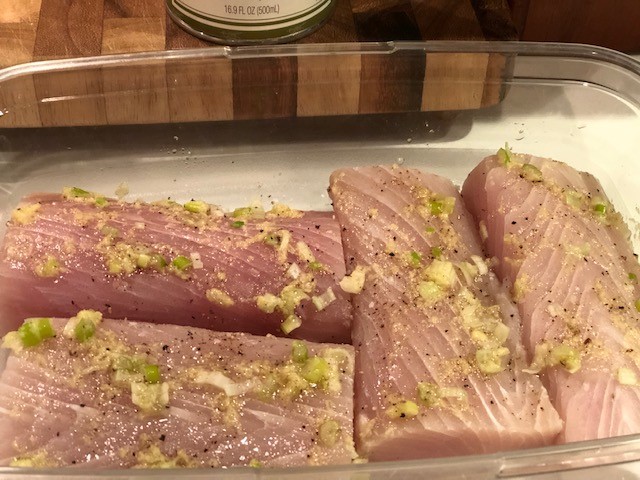 Heat the remaining oil in a skillet and add the fish. Cook for a few minutes and then flip. You'll see the scallion pieces start to brown and caramelize as the fish cooks. Those brown bits are the yummy part of the dish!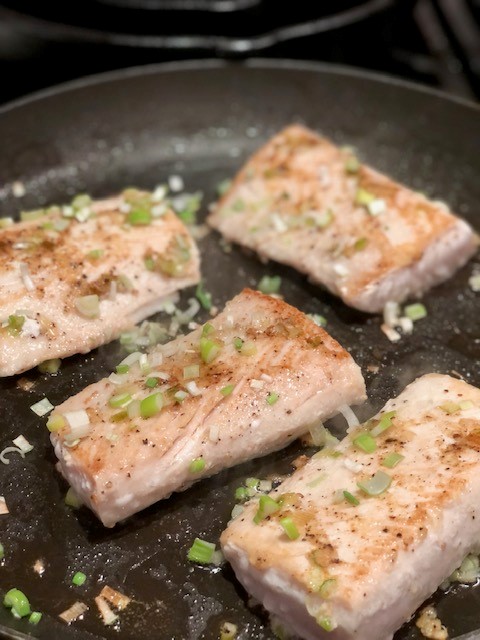 The actual recipe calls for seasoning the rice (see below), but I didn't do this (might try next time!). I served this with the rice and steamed broccoli. This has been a big hit in our house. The boys love it too (I do scrape off the visible scallions, but the flavor is still good)!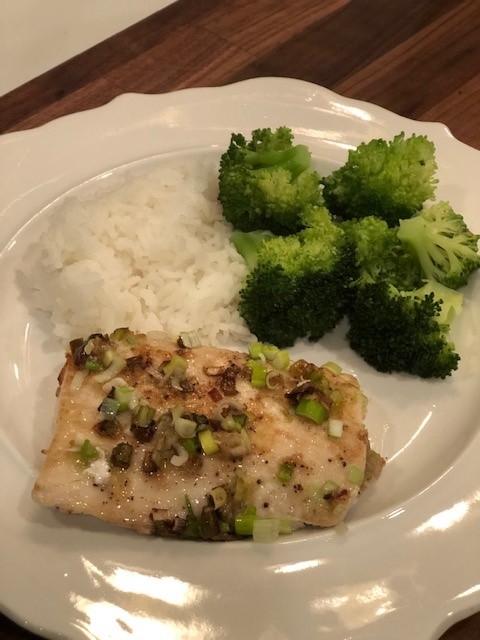 Here is the full recipe!
Salt & Pepper Fish
1 cup Jasmine rice
8 scallions, dark green parts and white parts separated
1 Tbsp. finely grated peeled ginger (from about one 1" piece)
3 Tbsp. grapeseed oil, divided
1½ lb. skinless, boneless dolphin, sea bass, or cod, cut into 2" pieces
1 Tbsp. unseasoned rice vinegar
1 tsp. sugar
Kosher salt, freshly ground pepper
2 Tbsp. unsalted butter, cut into pieces
Cook rice per package directions.
While the rice is cooking, mix ginger, the white scallion parts, and 2 Tbsp. oil in a medium bowl. Add cod; season with salt and plenty of pepper (about 2 tsp.). Toss to coat.
Heat remaining 1 Tbsp. oil in a large nonstick skillet over medium-high. Add cod and cook, undisturbed, until golden underneath, about 2 minutes. Turn fish pieces. Cook, shaking the pan a bit, until fish is cooked through and some scallions are caramelized and some are just slightly softened, about 2 minutes more. Remove from heat.
Stir vinegar and sugar in a small bowl until sugar dissolves. Stir into rice. Add butter and sliced scallion greens; gently stir until butter melts. Season with salt.
Transfer rice to a platter and top with fish; pour any pan juices over. Serve with steamed veggies or a green salad. Enjoy!
Dream. Build. Live.