Jen In The Kitchen: Valentine's Day Dinner at Home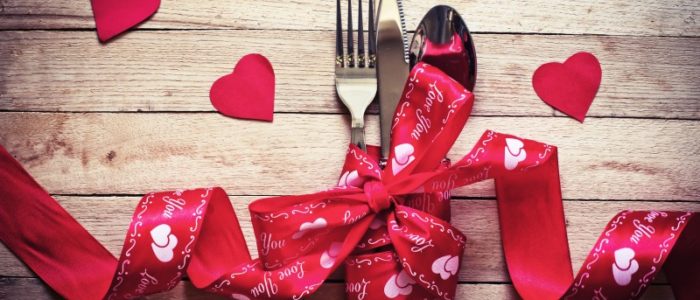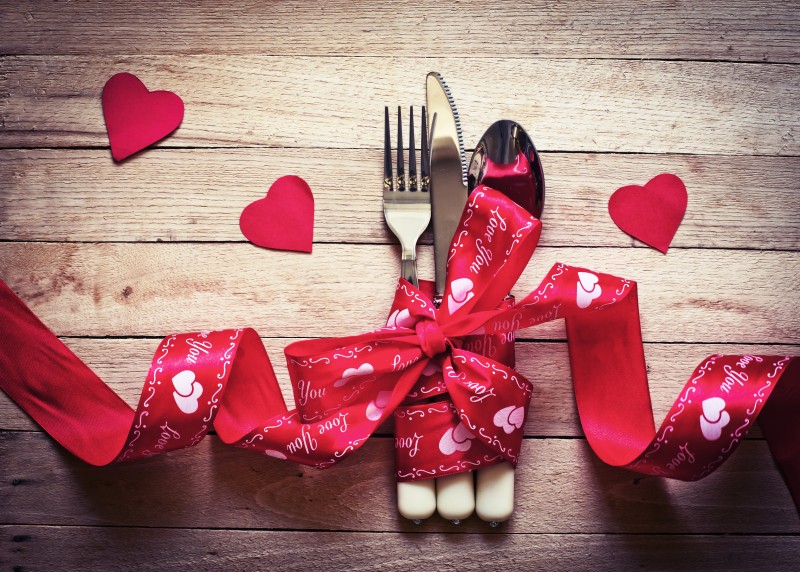 If you are looking for a special (and easy) dish to cook your Valentine, look no further. White Truffle Butter Pasta is one of my very favorite recipes and it always feels special when I make it. Before I share the recipe with you, let's talk about the star ingredient…truffle butter.
I mean, if there is anything better than butter, it is truffle butter. Truffles are a fungi that are found underground and come in different varieties – most popular are black and white. Truffles are considered rare and add a distinct flavor to dishes. Even popcorn (shake a little truffle salt and Parmesan cheese on your popcorn – oh my yummy!). One of the best meals I've ever had was at RPM Italian in DC – fresh pasta with shaved black truffles on top. Sinful.
Finding truffle butter can be tricky. Harris Teeter used to carry it but I haven't seen it there a while. I was in Giant recently, and was surprised to find my favorite brand right there in the butcher case.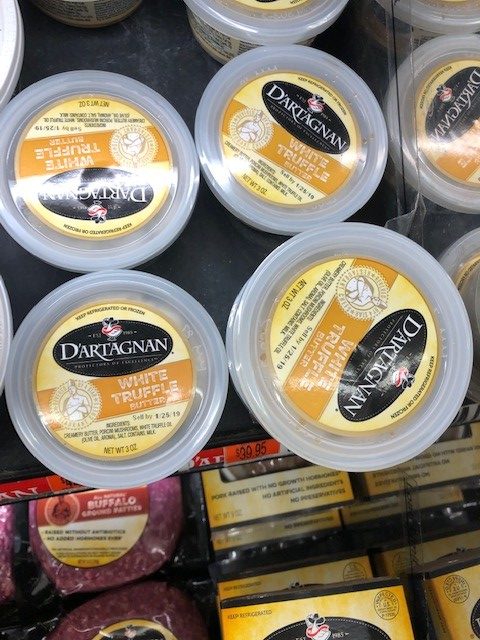 I love this brand of truffle butter. If you can't find it in the store, you can also buy it online (and if you do, snag the Wild Game Sausage Sampler while you are at it…oh my!).
OK – let's get on with it. This recipe is SO EASY and it whips up in no time. I start with Barefoot Contessa's version (which is so yummy!), and add sauteed mushrooms. You could also add sliced chicken or even lobster which makes it really special!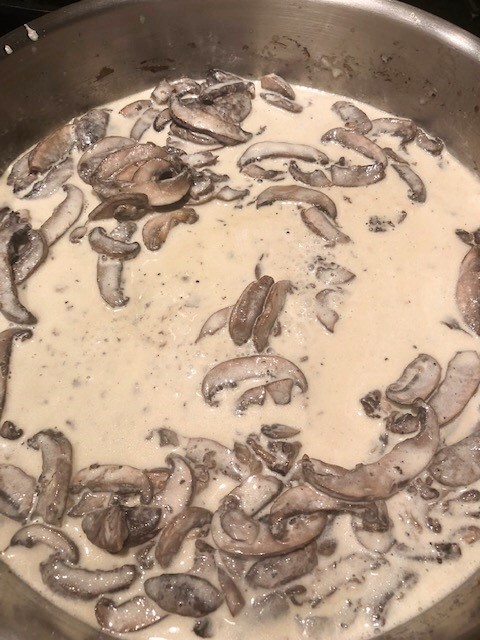 After you have the sauce ready (it seriously takes 5 minutes once you have the mushrooms done), you just add the cooked pasta.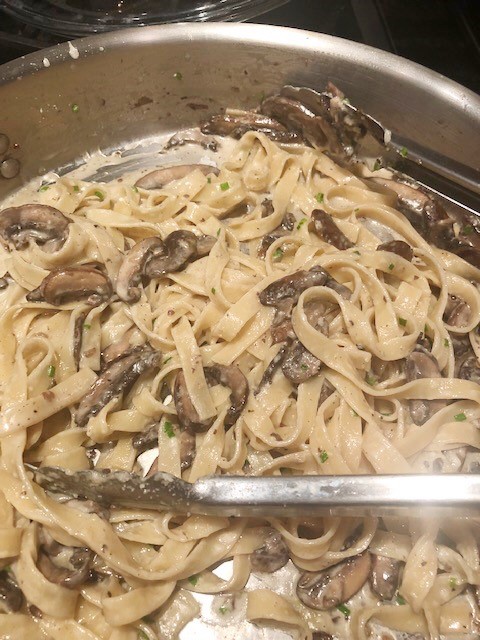 Serve it with some crusty bread and a green salad, and voila! You've got yourself a delicious and elegant meal.
Here is the recipe in full…
White Truffle Butter Pasta
Kosher salt
Assorted mushrooms
1/2 cup heavy cream
3 ounces white truffle butter
Freshly ground black pepper
1 (8.82-ounce) package Cipriani tagliarelle dried pasta or other egg fettuccine
3 tablespoons chopped fresh chives
3 ounces Parmesan, shaved thin with a vegetable peeler
Saute mushrooms in a little olive oil until cooked through, about 8-10 minutes. Move mushrooms to a plate and wipe the pan clean. Heat the cream over medium heat until it comes to a simmer. Add the truffle butter, 1 teaspoon salt, and ½ teaspoon pepper, lower the heat to very low, and swirl the butter until it melts. Keep warm over very low heat.
Add the pasta to the boiling water and cook for 3 minutes, exactly. (If you're not using Cipriani pasta, follow the directions on the package.) When the pasta is cooked, reserve ½ cup of the cooking water, then drain the pasta. Add the drained pasta to the sauté pan and toss it with the truffle-cream mixture. As the pasta absorbs the sauce, add as much of the reserved cooking water as necessary to keep the pasta very creamy.
Serve the pasta in shallow bowls and garnish each serving with a generous sprinkling of chives and shaved Parmesan. Sprinkle with salt and pepper and serve at once.
Dream Big. Eat Well.