What We're Building: Jen's Week In Review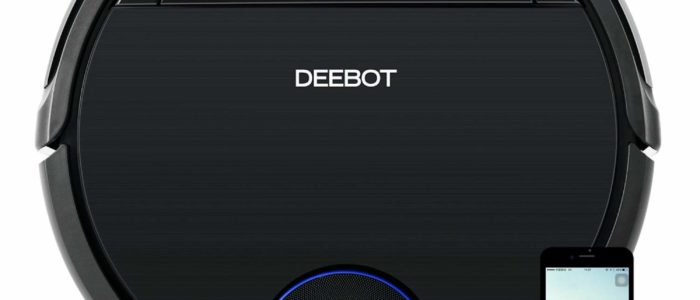 Happy Friday friends! I hope this finds you well and enjoying 2019 so far (I get to wish you Happy New Year since this is my first WIR of the year – YIKES)!
Am I the only in northern Virginia who hasn't enjoyed the unseasonably warm weather this week?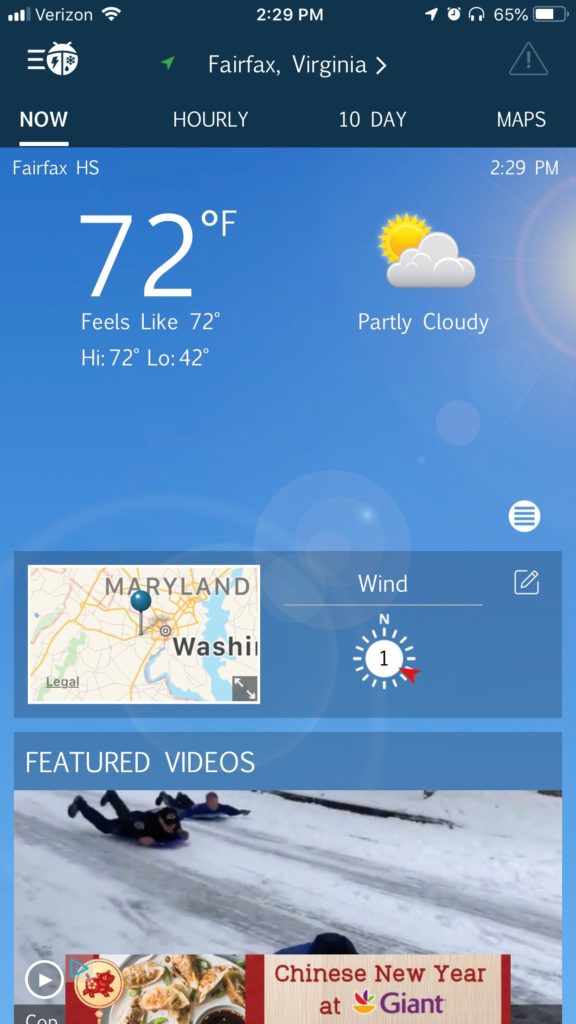 It bothers me! I'm bothered trying to figure out what to wear on a day that starts out 40 degrees and ends in the 70's. I'm bothered when I walk into a building and its hot because the heat is running and its in the 70's. It's February people – it should be cold!
OK – rant over.
So what's been happening around here????
WHAT WE'RE SHOWING THIS WEEKEND…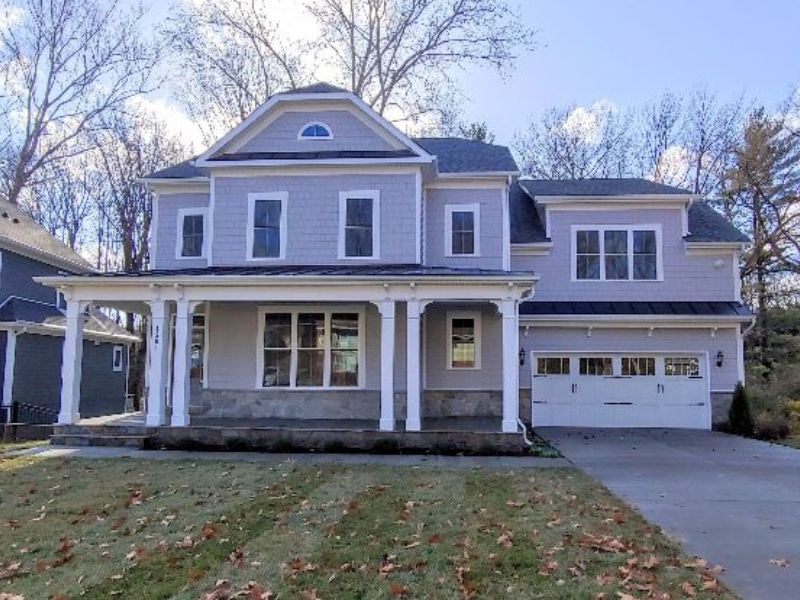 Join us this Saturday and Sunday at a recently completed Langley Model. This design is one of my favorites – it checks all the boxes in terms and space and features. You won't want to miss it!
For more information about this and other events, click HERE.
WHAT'S NEW FOR 2019…
These new cultured marble tops will now be standard for all of our secondary baths as part of our new 2019 specifications (also available as an upgrade if you don't have 2019 specs). This is a perfect alternative if you don't want to upgrade these bathrooms to granite. What we like about them is the new wave bowl style – much more modern looking. And what I love most is this awesome matte finish.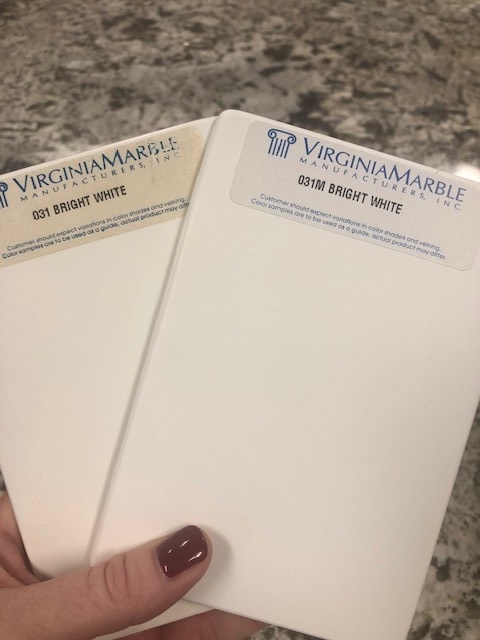 I know it is hard to tell in the picture but it makes a huge difference…see when I tilt the sample into the light. The matte finish on the right looks so pretty and modern installed – LOVE!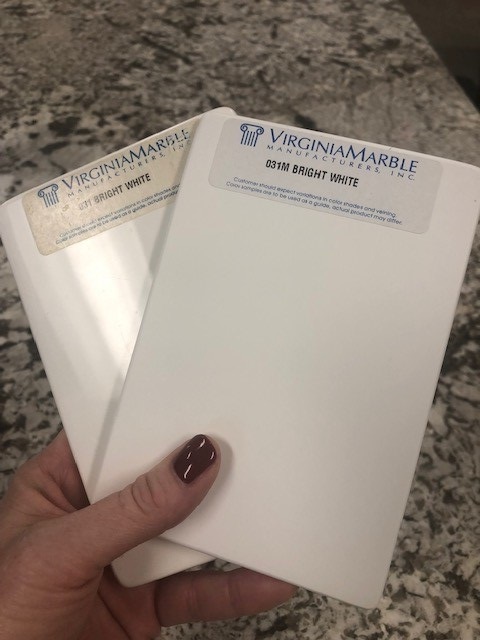 Also new to the 2019 specifications, granite counter tops are now standard in the owner's bath. This change completes the look of an already luxury bathroom which includes ceramic shower, frameless glass shower door, framed vanity mirrors, choice of finish for all fixtures (including Oil Rubbed Bronze), and more!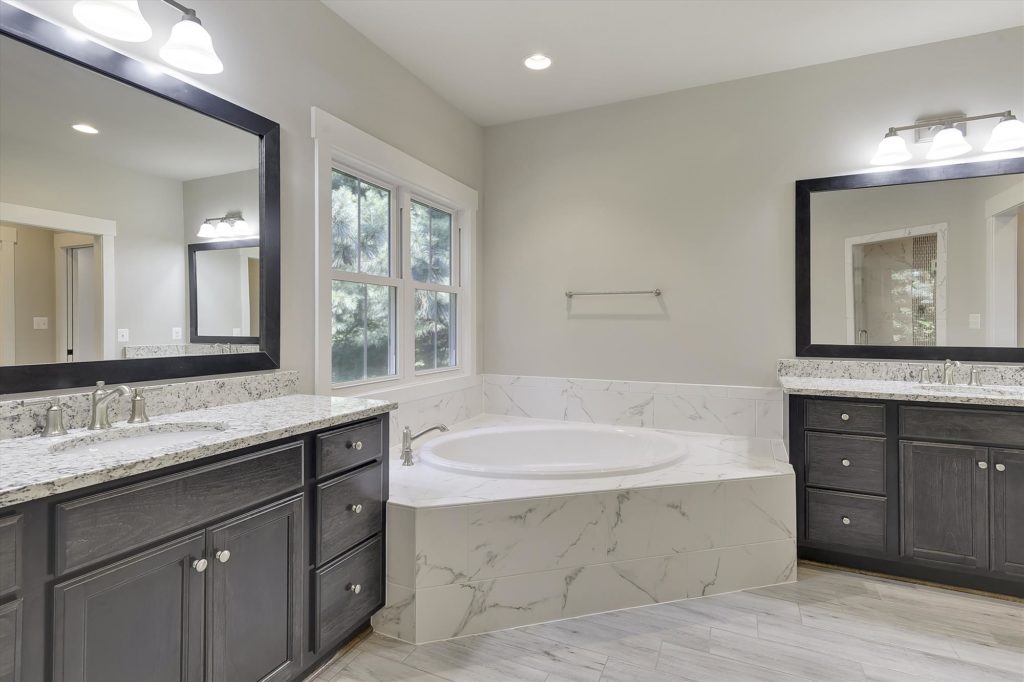 WHAT'S ON THE BLOG THIS WEEK…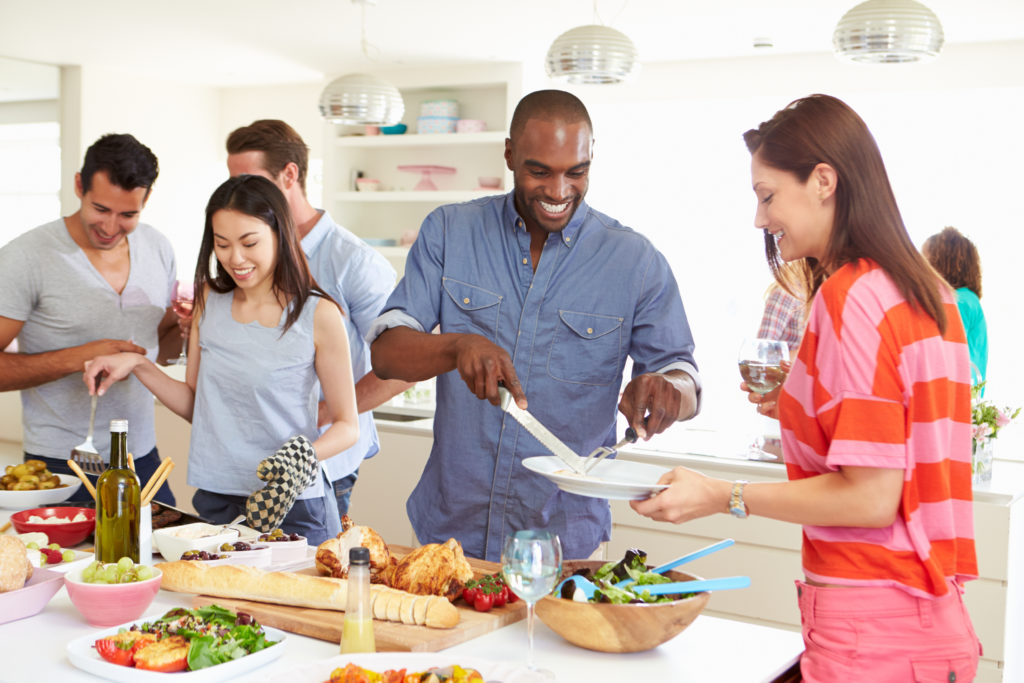 Thoughtful kitchen design is critical for good function. Check out my tips on How to Design a Functional Kitchen!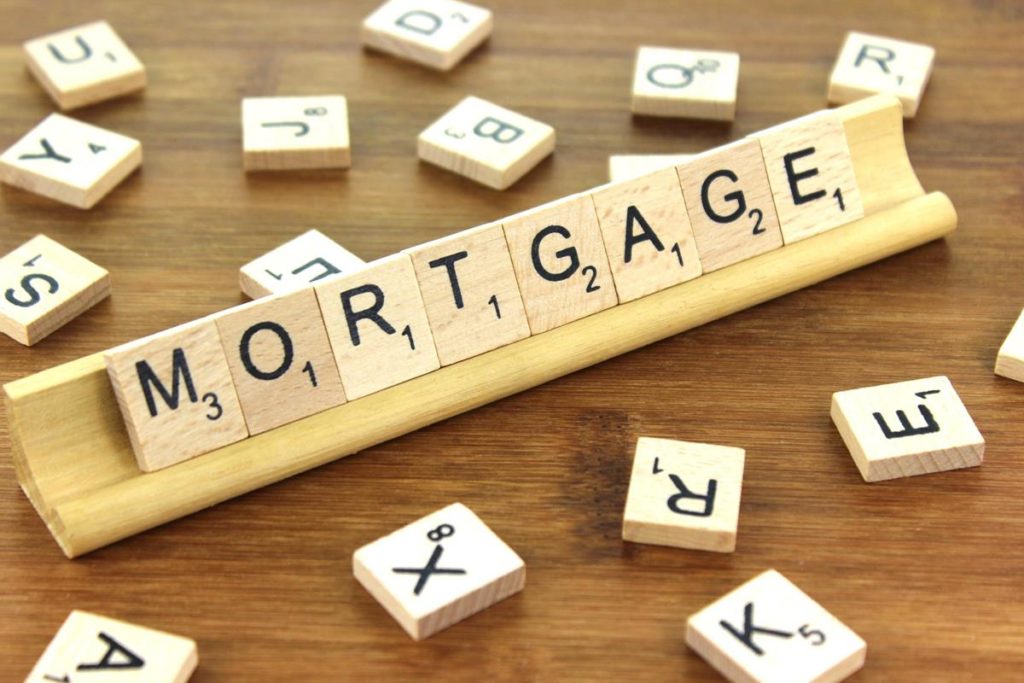 Do you have questions about building a custom home? Check out the latest post in the Home Building FAQ blog series! This week, I answered the question – what happens to my existing mortgage on the house I plan to tear down? A common question!
WHAT I'M CURRENTLY OBSESSED WITH…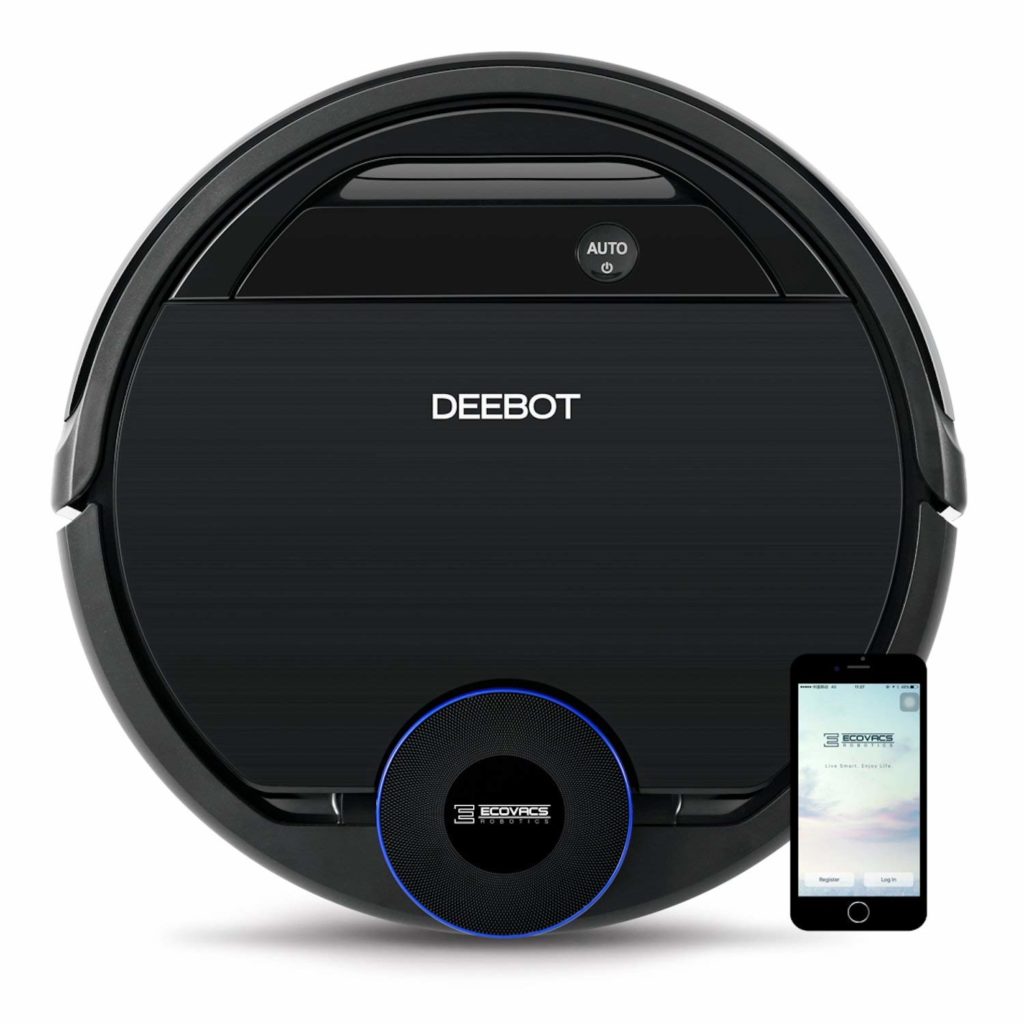 Paul bought us a robotic vacuum for the house. Between our sweet dog, Katie, and our two boys, it is about impossible to keep our floors clean. I am, by no means, a neat freak, but I do love a freshly vacuumed home. I seriously can't get enough of this thing – we run it daily and it is so flippin' nice coming home to a clean (looking) home.
And, you can control it through an app on your phone.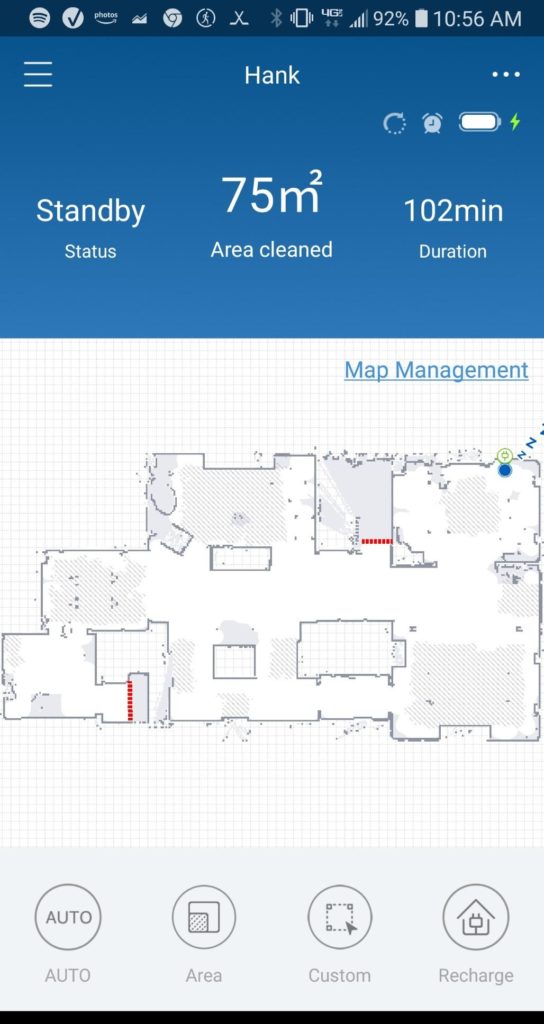 We've nicknamed our DEEBOT, Hank. As you can see, Hank is done cleaning for the day and catching some zzz's.
We tried another model first, but it seemed really confused and would get stuck in a room (not good). We exchanged it for this one and we couldn't be happier. It will even mop the floor! I know it is expensive, but quite frankly, when I think about cost per use, it is practically free (see how I justify that – HA!). Now if I can only find the robot that will do the laundry…
Thank you for stopping by my blog today! I hope you will stop by our Open House this weekend – we'd love to speak to you about building!
Dream Big. Build Smart.