Part 2, Meet the Team – Renee Paquet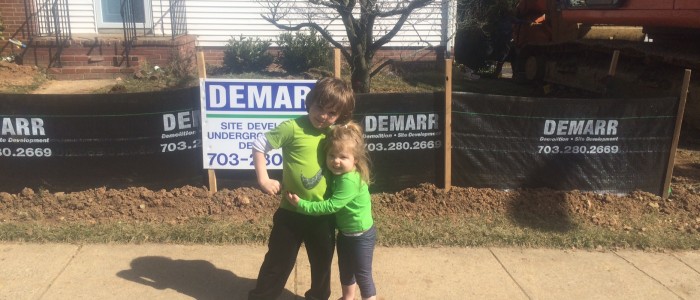 I'm so proud to introduce you to Renee Paquet.  Renee has been with NDI since 2005.  She was originally hired on our Production Team as a Project Coordinator.  She quickly moved into Sales & Marketing and then in 2007, Renee started selling.  And she hasn't stopped.  In 2014, Renee was promoted to Senior Sales Manager.
Renee has a unique perspective because she's been on the Production side, behind the scenes in Sales & Marketing and a top producer on our Sales team. She's also in the process of building her own NDI home. I think the different aspects of her experience has allowed her to help our clients realize their dream of building a custom home through a fun and experienced process.
Friends, meet Renee.
Tell us a little about your background, your family, where you live, etc…
I grew up in a beautiful, rural section of Connecticut.  After graduating from the University of Connecticut,  I decided I wanted to hit the big city! My high school sweetheart (now husband) and I made our way to DC, where I landed my first job as a marketing assistant.  I currently live in Arlington with my husband, 6 year old son and 2 year old daughter.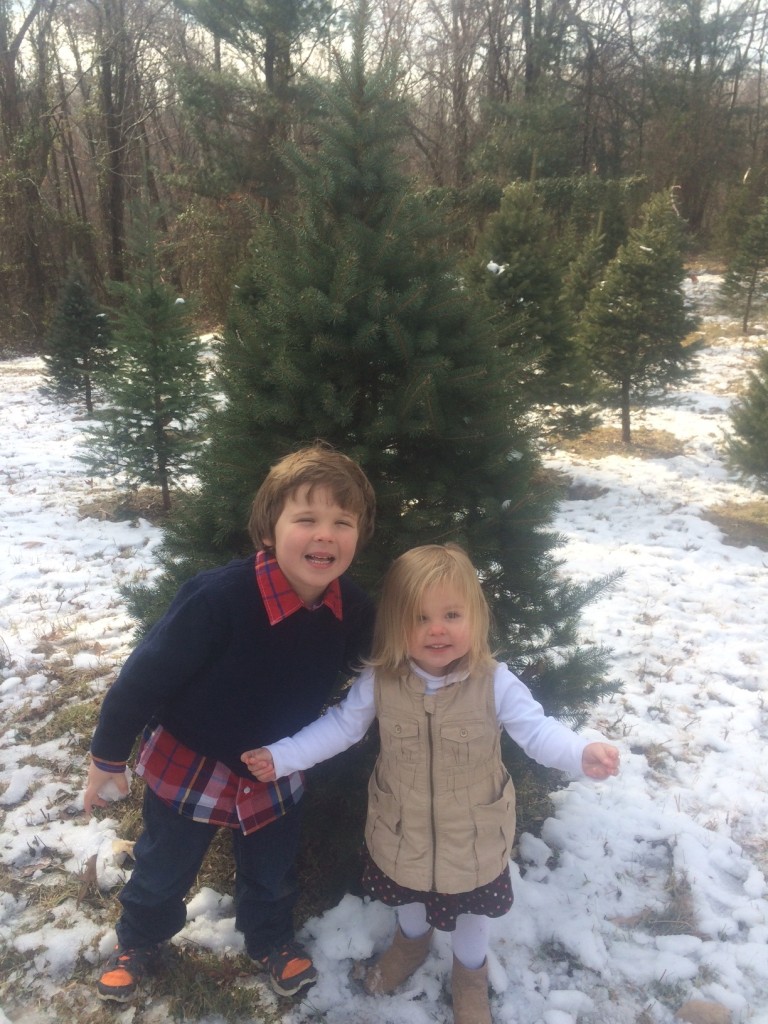 I come from a large family (4 brothers and 1 sister) so I am used to having a lot going on (all the time).  Our families don't live in this area but they like to come visit so we have decided to build a new home with NDI!  After all of these years of helping my clients realize their dreams, my husband and I have decided to take the plunge!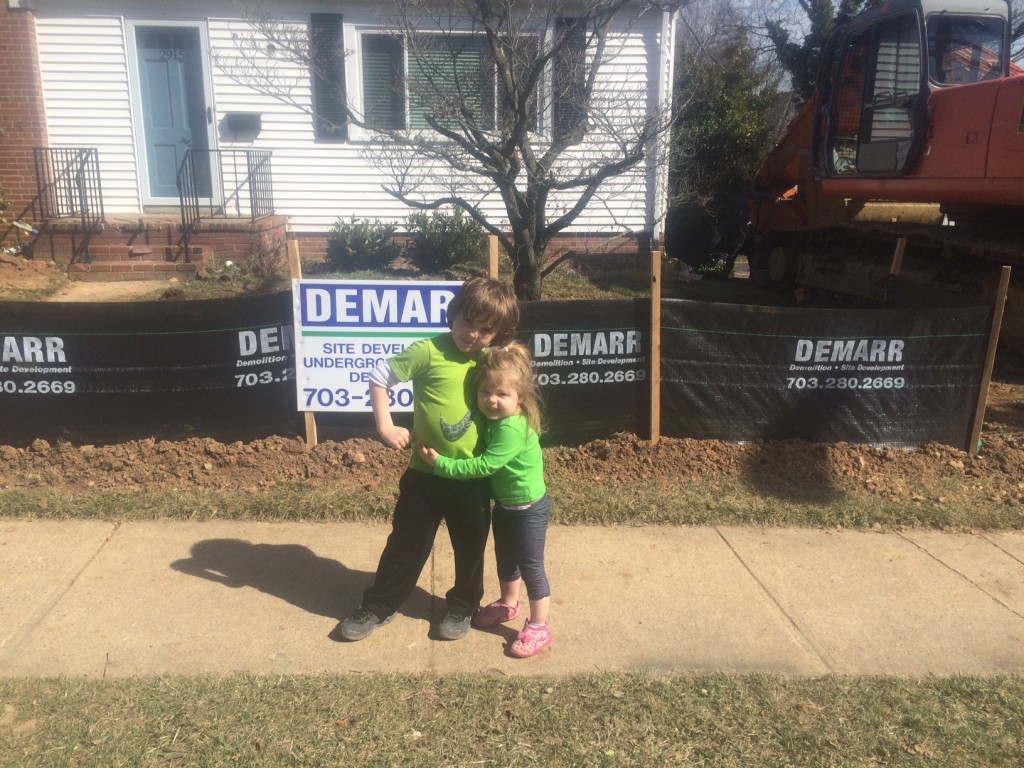 You just celebrated 10 years with NDI!  That means you've seen a lot of changes in the building industry.  What are some of the biggest changes you've seen?
I have seen NDI's business change dramatically over the past 10 years.  The biggest change has been the clear shift from building on empty lots to building on tear down lots. 10 years ago, we were only doing a handful of tear downs each year. Now it is the bulk of our business.  NDI adjusted quickly to this change and introduced a new line of homes, our Legacy Series, designed specifically for infill, and often narrow, lots.  I have also seen home design trends change quite dramatically as well.  We used to build mostly Colonial style homes with brick fronts but in the last 5 years, I have seen the custom home market trend towards Craftsman style homes with front porches, siding and stone. Once again, NDI shifted our product line to appeal to this market by adding numerous Craftsman style homes to our portfolio.  I think our success over the years, even during times of economic recession, is largely due to our response to the changing market.  Having so many different products to offer allows us to appeal to many different buyers!
You work with a lot of clients!  In fact, you're the top sales person at NDI.  Tell us why you love working with your clients?
I truly enjoy helping people create the home of their dreams.  I meet a family, find out what they need and want, and then help them design their custom home.  What could be more fun and rewarding!  And although the building process can be challenging at times, we strive to make this an enjoyable and stress free experience.  My family and I are currently going through the building process with NDI, so I can appreciate the hassle of dealing with county requirements, deciding on house styles, choosing options and understanding costs.  With my experience over the last 10 years, I'm able to guide, educate and encourage my clients through this process. One of the most rewarding aspects of this job is seeing a client's dream home go from working drawings to completion. It's a fascinating process and there is nothing better than a happy client!
When you're not working, what do you like to do in your free time?
With two small children, there is always something exciting to do! My husband and I spend a lot of free time with friends and family (when we can get them to visit!).  We also enjoy playing golf and taking the kids into DC. There are so many interesting things to see and we try to take advantage of our proximity to the city whenever we can!
I also spend a lot of time collecting ideas for our new home.  We're building the Vienna model so we're gathering ideas for tile, hardwood, etc.  I love Pinterest and while it is a great resource, I have to admit that I get most of the best ideas from my clients!
What advice would you give to those considering building a home?
Work with a team that truly understands the whole process, from county requirements, to scheduling, to delivering a great home.  This will be key to keeping the process moving forward at an expedited pace.  At NDI, we have someone dedicated to each step of the process.  These experts are able to walk clients through each step so they have someone at their side at all times.  I think this is something special that we offer, from our Sales Managers (that's me), Design Consultant (Shelly), Project Coordinator (Dawn), Project Manager (too many names to list ) to our Punch-out Technician (Sam), and many others along the way, we all work to communicate and help you!
I'd also encourage you to do your research on the company you are considering.  Knowing who you will be working with is important!  Ask questions about build times, warranty program, talk to past clients and look at the finished product.  What is their referral rate?  I'm so proud that nearly 50% of NDI's business each year comes from repeat clients or referrals.  I get referrals all the time from past clients who had a great experience with NDI and now they're referring their family and friends. There is no greater testimony than that!
And finally, try not to stress too much. I know it is hard because the process, no matter which builder you choose, can be stressful.  But we are on your side and we want you to be happy about your new home.  Let us worry about the details.  I have always appreciated the fact that Jennifer Landers, the President of NDI, always tries to meet our clients and get to know them.  She wants them to know she is always available for whatever may come up.  I think this really solidifies the team environment we have at NDI.