The Fed's Most Recent Move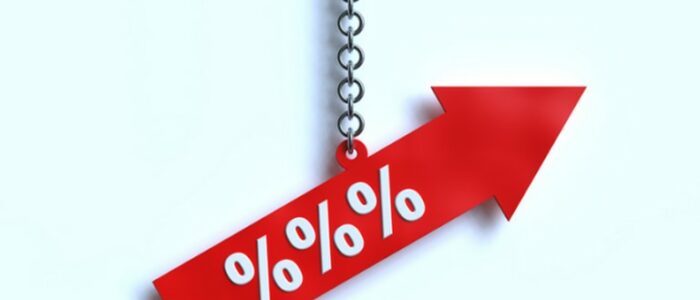 The Federal Reserve did it again in May. They raised rates when many experts were betting that hikes were done for 2023. If you're planning on building a custom home, this news is important as you weigh all of your financing options and where mortgage rates are heading.
As NDI celebrates its 35th year in business, we have seen rates rise and fall. What we see is that the latest news from the Federal Reserve is actually reassuring to many in the real estate industry. Here's what's happening:
The basics of the Fed's rate hike:
The Fed announced another .25% interest rate increase on May 3. This is now the tenth increase over ten consecutive meetings. These increases have resulted in significant progress toward the Fed's goal of curbing inflation. If inflation reaches a normal level, this would assure the market that everyday items won't become more and more expensive and confidence to buy or sell a home. The market has been looking for a pause in interest rate hikes and it appears that this may be the last rate hike we see this year.
What this means for mortgage rates:
The Fed's rate hikes do not directly change mortgage rates, but they do affect them. We've seen some downward movement in mortgage rates since the recent announcement, likely due to the Fed's signal that there may be a pause on hikes. If the Fed does choose to keep interest rates unchanged at their next meeting in June, mortgage rates will likely move lower.
What this means for housing:
All of this points to the housing market continuing its slow return to normalcy. The average mortgage rate in the United States peaked in November of 2022—hitting just north of 7%. Today, Mortgage rates are at about 6.4% and currently trending down slightly. If nothing significant changes, we would expect rates to end the year somewhat lower.
It is important to remember that real estate values are area-dependent; some regions are seeing price drops while others are seeing prices hold steady or rise. In Northern Virginia specifically, we expect to see our strong home values continue. Inventory is tight, but not as tight as in 2021.
What this means for you:
Building a home in northern Virginia is a great move, no matter what's happening with the Fed and with mortgage rates. Plus, construction-to-perm loan rates can be lower than conventional mortgage rates. If it is time for you and your family to build a home that fits your needs for today and the decades to come, we'd love to discuss your situation and the options available to you.
You can contact us at hello@newdimensionsinc.com or 800-406-8555.
Dream. Build. Live.