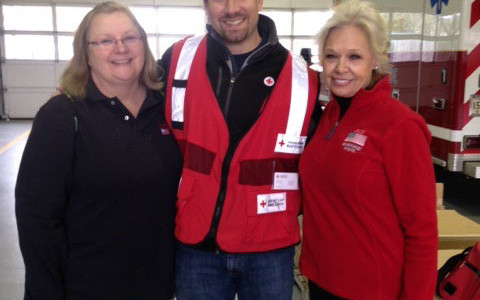 We are off to a great start with our NDI Gives Back program.  In the short time since we've launched the program, we've donated nearly 100 hours of service to various organizations and causes.  Our push to get more involved in our community has been a great success.  We even made the local paper!
And we are making a difference!  Most recently, we had an opportunity to partner with the American Red Cross and the Manassas Park Fire Department to do community outreach through the Home Fire Campaign.  The American Red Cross is on a nationwide mission to help reduce fire-related injuries and deaths by 25% over the next 5 years.  The Home Fire Campaign equips small teams to distribute fire prevention information and install smoke detectors where needed.  They go door to door in an effort to educate families on the importance of fire prevention and safety.
On Saturday, April 25, our own Rosa Edmunds and Kathi Brown  partnered with Erwin Stierle, Executive Director of the Prince William chapter of the American Red Cross to participate in the local Home Fire Campaign.  They spent the day knocking on doors and installing smoke detectors for families in need.  The last home they went to had 7 children living in it and no working smoke detectors.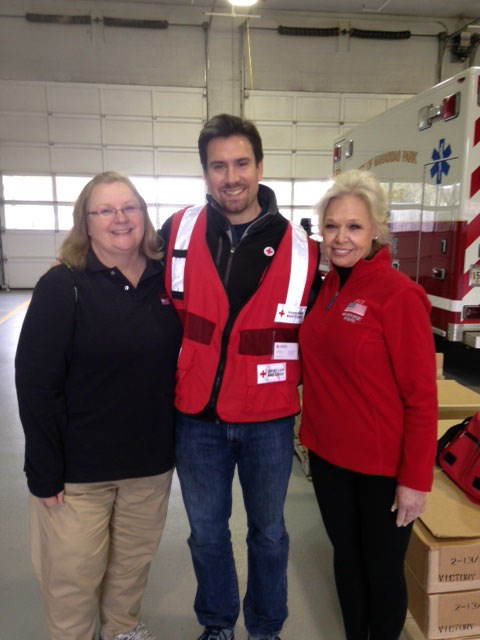 In total, the campaign installed 36 smoke detectors that day.  Rosa said it was one of the most rewarding and humbling experiences she can remember.  And who knows the number of lives that will be saved because of the people they reached on that one day.  We are honored to be involved in the Home Fire Campaign.
I am so proud of the things we are doing through NDI Gives Back.  I hope these experiences continue to inspire our team because they certainly continue to inspire me.
Dream Big.  Build Smart.