We're Loving These Home Design Trends For 2023!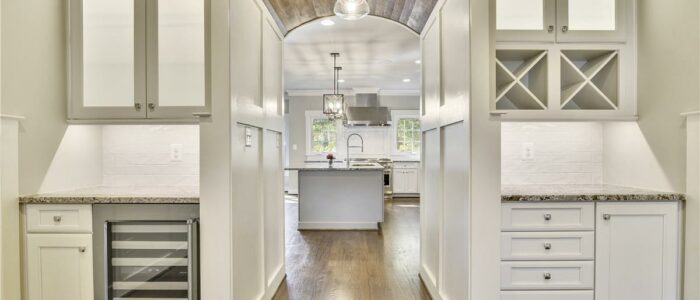 2023 is shaping up to be a fun year in design and it's all centered around family and maximizing our enjoyment living in our homes. Here are three home design trends we're loving this year: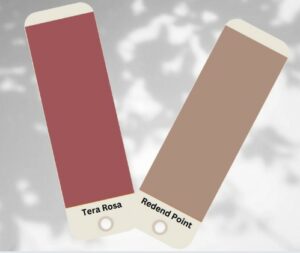 Trend 1: Warm hues.
Warm hues are just one way to make your home feel cozy without adding a lot of clutter. We love Dunn-Edwards 2023 Color of the Year, Terra Rosa. This would be great in a bedroom or living room. Redend Point by Sherwin-Williams warms up walls in a subtler way, if that's more your style. These colors and other warm hues create a comforting and calming feeling in your home.
T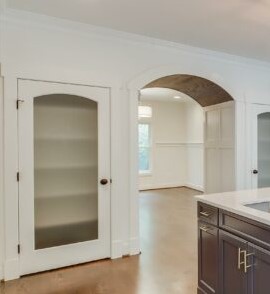 rend 2: Wood and natural accents.
Wood shouldn't be limited to floors. We're seeing some exposed wood ceilings, which bring relaxation and connection to nature. A wood accent wall in your bedroom can help create your personal nature oasis.
A wood bedframe or textured wood side table are some simpler ways to achieve a similar feeling! We love the look and have incorporated it on our custom builds like this archway from the kitchen to breakfast nook.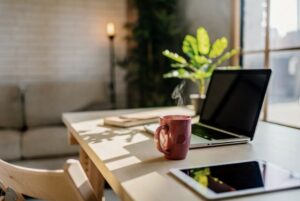 Trend 3: Flex space.
Flex space is becoming essential as we spend more time at home. More people want space at home to spend time on hobbies or self-care. We've seen yoga spaces, art rooms, and children's playrooms—sometimes all three in the same room! What's great about flex space is that, with careful furnishing and storage choices, you can truly create a multiuse space. Flex space can also change as your needs change.
NDI is one of the leading home builders in Virginia. We incorporate flex space in many of our model home plans because we understand how valuable that extra space is to our homeowners.
What do you think of these trends?
We love tracking trends and incorporating them into the homes we build, but what truly matters is what you think! As a trusted home builder in Virginia, our goal is to build a functional and beautiful home that matches your unique preferences. When we start the custom home process, we make sure to get a thorough understanding of your needs and preferences so that we can deliver a home that you absolutely love. Please contact us at hello@newdimensionsinc.com or 800-406-8555.
Dream. Build. Live.