Will Construction Costs Go Up in 2023?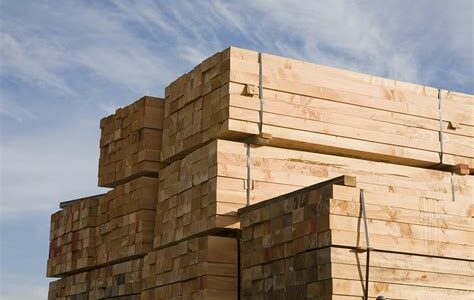 If you've been thinking about building on your lot in northern Virginia, you are likely aware of the volatility the building material market has experienced over the last two years. You may even have some trepidation about what things will look like in 2023.
Construction costs rose dramatically in the last couple of years due to supply chain issues, inflation, and labor shortages caused by the pandemic. This rise was caused by temporary factors and was due for a return to more normal levels.
Finally, we are seeing that pricing has been moving towards a healthy correction, and many supply chain issues have improved. But not all materials have returned to pre-Covid prices or availability. While lumber costs have dropped significantly in the last year, for example, concrete, cement, and brick are still on the rise.
So, what can we expect to see with construction costs in 2023?
2023 forecast:
Overall, we are expecting for construction costs in general to rise and that's what you'll see when you read reports like CBRE's 2022 U.S. Construction Cost Trends report. They are forecasting a 14.1% year-over-year increase in construction costs by the end of 2023. However, by making smart choices in materials, buying at the right time, and avoiding overages in purchasing—all things we specialize in—managing costs will be much better in 2023 and beyond.
Is it a good time to build?
What does this mean for building your dream home? If you want to build on your lot in northern Virginia, should you start now or wait?
Well, even with some rising costs and supply chains in the process of loosening up, we have a much better building environment than a year ago. As NDI President, Jen Landers, said in an earlier blog, March through August of 2022 was one of the most difficult times she had experienced professionally in her 20+ year career in new home construction. Luckily, we're in significantly better shape now. We've seen many positive signs for the housing industry lately, which makes it easier to keep projects running on time and on budget.
Lock in your plan soon!
If you're looking to build on your lot in northern Virginia, locking in your plan sooner than later may be the cost-effective choice for 2023 and the next few years. We'd love to make a custom plan for you that works with your needs, preferences, and finances. Please contact us at hello@newdimensionsinc.com or 800-406-8555.
Dream. Build. Live.