What the Latest Inflation Data Means for the Housing Market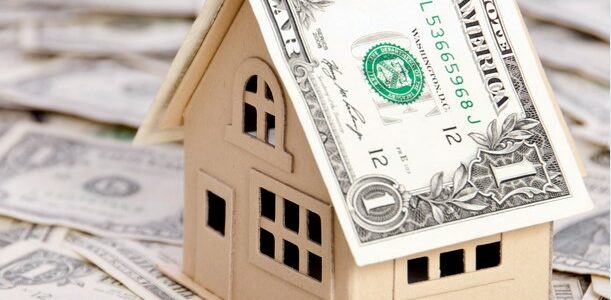 If you are thinking of building a new home in Virginia, you may be having a difficult time evaluating the impact of inflation in this market. There is a lot of data out there, but what do the numbers really mean?
Let's break it down…
The newest Consumer Price Index (CPI) report was released on February 14.
CPI measures the change in prices over time that people pay for a basket of common consumer goods. The CPI rose 0.5% in January 2023, after a 0.1% raise in December 2022 and a 0.2% raise in November 2022. The short-term view indicates that inflation is likely to continue rising.
However, looking at the 12-month inflation rate, the long-term trend has decreased. The 12-month inflation rate between January 2022 and January 2023 was 6.4%, as opposed to 6.5% between December 2021 and December 2022, which is a drop of 0.1%. This is positive news.
Let's look at what this means for mortgage rates and building a home in Virginia:
These numbers show us that inflation continues to push rates higher, but stabilization is coming. Nadia Evangelou, senior economist and director of real estate research for the National Association of Realtors (NAR) tells us that "mortgage rates jumped [the week of the newest CPI report], driven by a record number of jobs and higher-than-expected inflation."
What the market really wants to see is a decline in inflation and mortgage rates. And the data supports the stance that both have likely peaked. This is the first and most recent step that will give buyers confidence, and result in these two metrics to move lower in the future. Specifically, "mortgage rates could linger at around 6.5% for a few more months before heading below 6% by summer—and maybe even 5.5% by the end of the year," according to Lawrence Yun, Chief Economist at the NAR. In addition, buyers can still get a construction to perm loan in the 5%s!
As we said in an earlier analysis of the market, we expect to see at least one more Fed rate-hike, and these numbers support that. All the evidence is pointing to now being the turning point to the positive for the real estate market.
It's important to remember that there are lots of options when it comes to building a home in Virginia. At NDI, we're here to help you every step of the way. This includes navigating the construction to perm loan process which can have lower rates than traditional mortgages.  And with supply chain pressures easing, it's a good time to build.
Please contact us at hello@newdimensionsinc.com or 800-406-8555 if you'd like to discuss building with us!
Dream. Build. Live.