What We're Building: Jen's Week In Review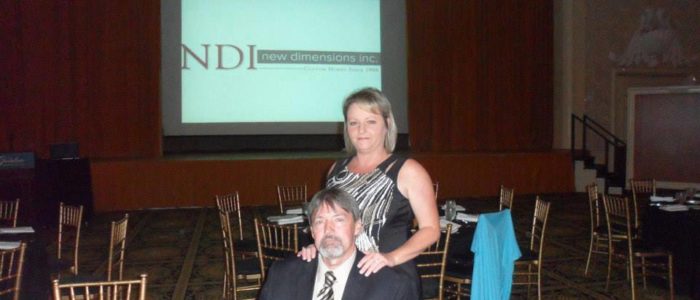 Welcome to my week in review! We've been busy around here in spite of all of this rain. And oh boy, is it wet! I can't remember a spring as wet as this. 2004 was really rainy. I remember because we were all feeling so "blue" from the rain that we had a Hawaiian shirt day in office hoping it would lift everyone's spirits!
Two BIG Announcements!
The first is already out of the bag but I am so proud to talk about it again. We announced yesterday that NDI will be building a brand new home for a local Marine veteran who was badly injured in Iraq. I've started a series on this blog that will provide updates and information about the progress of the house. My next post will introduce the family who will be the recipient of this new NDI home. I can't wait to introduce you to this sweet family!
The second big announcement is one of CONGRATULATIONS! NDI hit a milestone this week when our longest tenured employee had his 25th year of service. No one in the history of NDI (except Dad of course!) has achieved this. Considering the company is only 28 years old, I think it is pretty cool!
Do you know Rick Hoffman? If not, let me tell you a little about him.
Rick has been a Project Manager for NDI since 1991. It's estimated that he has built nearly 300 homes for us. Rick has many awesome qualities including his work ethic, his big heart, and his ability to run a construction project. I was talking to a client whose home was built by Rick back in 2014. She said this about Rick, "Rick was a pleasure to work with throughout the construction process. His calm, professional demeanor helped smooth the inevitable bumps along the way, and I knew he always had our best interest in mind in making sure every part of our house was done right the first time."
It's been a joy to work with him for the last 15 years. He's steadfast, loyal, and he builds one heck of a house. Want to know another little tidbit about Rick? He married one of our employees, Dawn Hoffman, in 2007. Dawn is our Project Coordinator, and everyone who builds with NDI knows Dawn. She's awesome at what she does and guess what? She's celebrating 10 years with NDI later this month!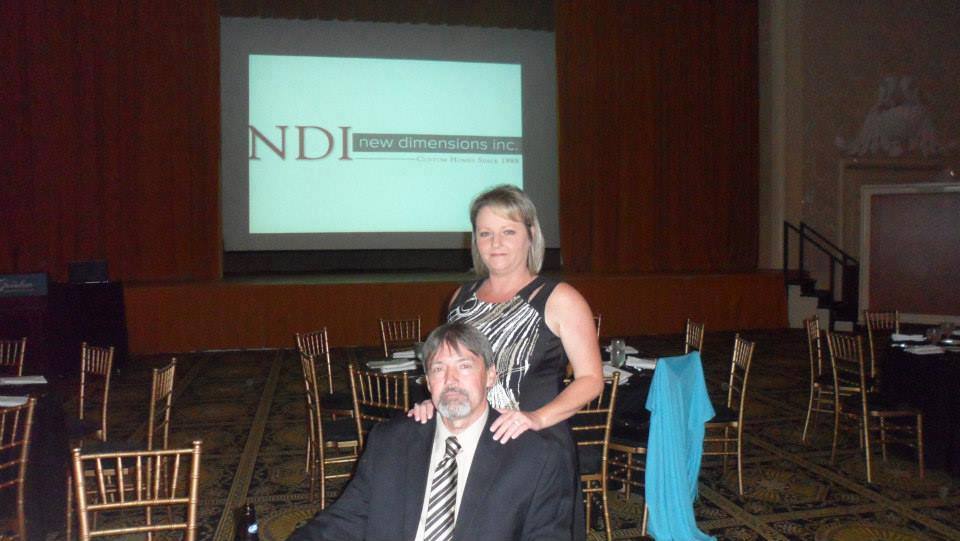 We are so blessed to have a duo like this working with us. Congratulations Rick & Dawn!
Upcoming Event!
On May 21 & 22, we will be having a Plan Reveal Party! We're debuting a brand new design called the Winslow. I love this plan – it has all the bells and whistles buyers are looking for. I've been admiring the renderings all week as I sit at my desk…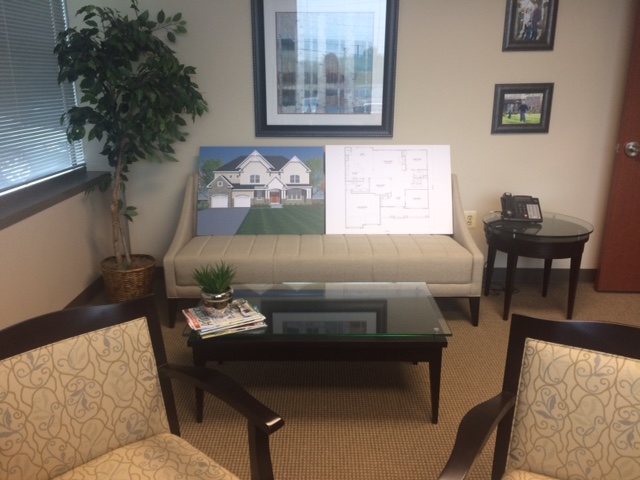 Stop by our Clarendon Model on 5/21 & 5/22, 12 – 4 PM to see renderings of the new design, grab a treat to eat and enter our drawing for some awesome prizes!
We Love Referrals!
We signed a few new contracts this week which we always love! But you know what we love even more? Referrals! One of the contracts we signed this week was a referral. The client was referred to us by her parents who built with NDI over 20 years ago! They still live in the Yancy we built for them, and we will be building our Savannah model for their daughter. How cool is that?
13th Annual American Red Cross Red Tee Golf Tournament
NDI has long been a supporter of the American Red Cross. What awesome work they do here in our community. Their response to local disasters has helped thousands of local families. Each year, we have the pleasure of supporting the Red Tee Golf Tournament which raises money for local response efforts as well as local military families. The Red Cross invites wounded veterans to play in the tournament. They adorn the vets' golf carts with American flags so they can be recognized throughout the day.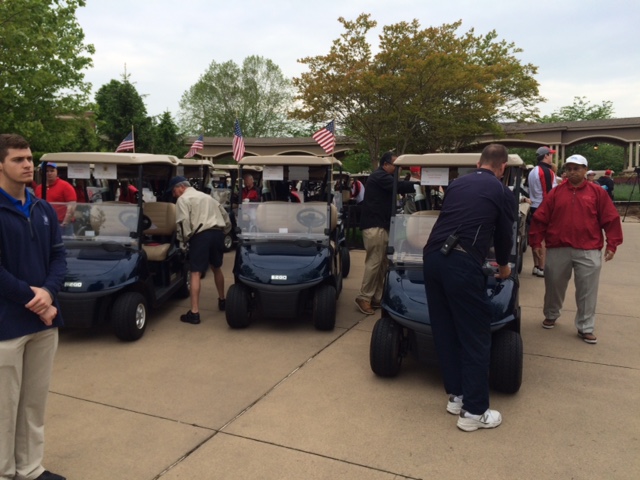 Each year, NDI sponsors a foursome for the tournament.
We didn't win, but it was a great day on the course (rain and all!) and such an awesome cause.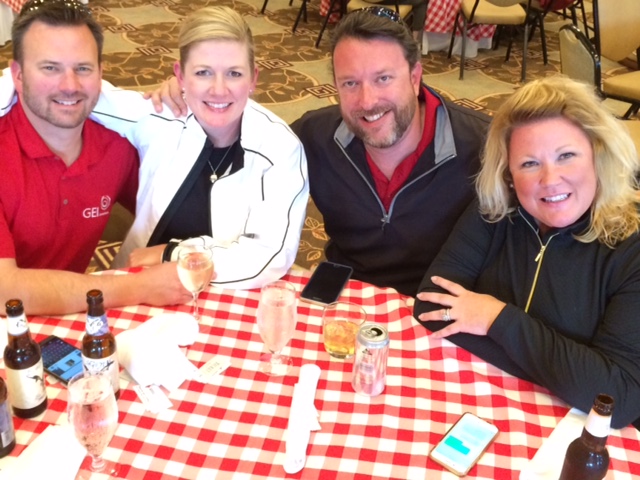 In Other News…
Anyone happen to catch the Nats game on Wednesday night? I love going to the games, and I happened to be there for that historic game (Dad & Adam were a little jealous). For those who don't know, Max Scherzer had 20 strikeouts (tying the MLB record) on Wednesday night. The entire park was on their feet! So very cool.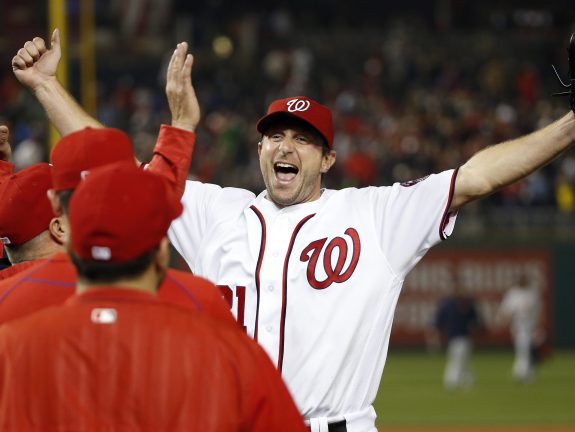 Thanks for stopping by and taking a few minutes to read my blog. I hope you have an awesome, SUNNY weekend!
Dream Big. Build Smart.