What We're Building: Jen's Week In Review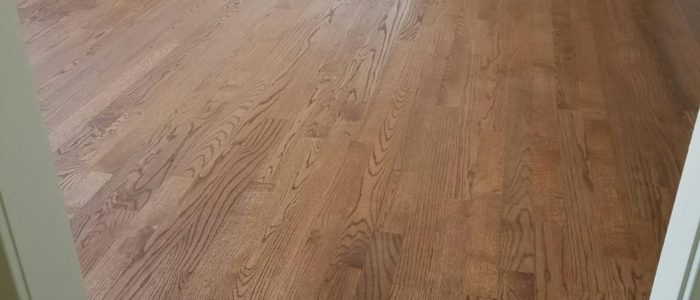 I hope you've had a happy and productive week! Here's what is happening around here…
Pop Up Open House This Weekend
We're giving a sneak peek of our nearly finished Langley Model this weekend. We're getting so close to completion – I hope you will stop by to check on our progress!
Click HERE for more information about this weekend's event!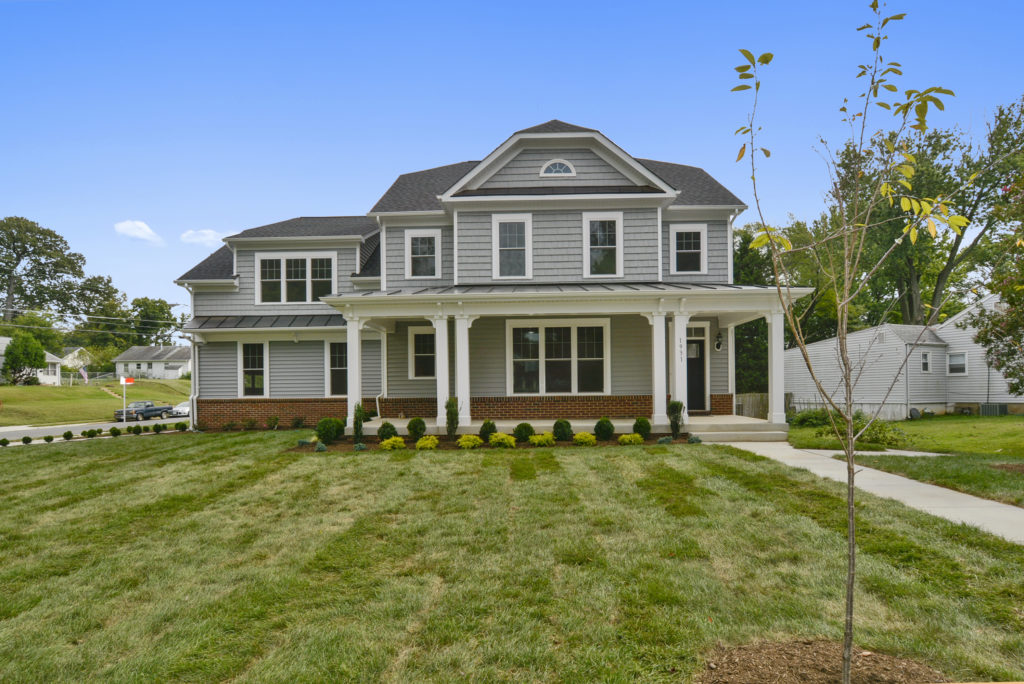 Happy 24th Anniversary Annette!
This week marked the 24th consecutive year of service at NDI for our Production Manager, Annette Shetley.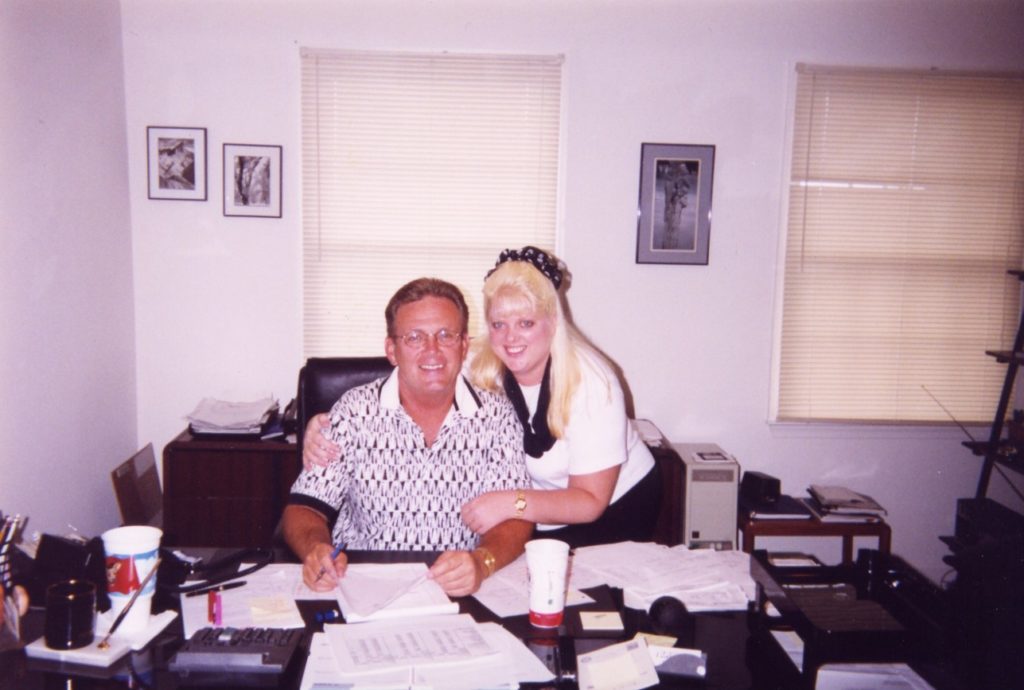 Annette has worked in just about every position in the company (except Project Manager), and she knows everything and her memory is LONG! Seriously, when I have a question on something that happened years ago, she answers it. Annette's experience and tenure means the world to us and we are happy to celebrate her!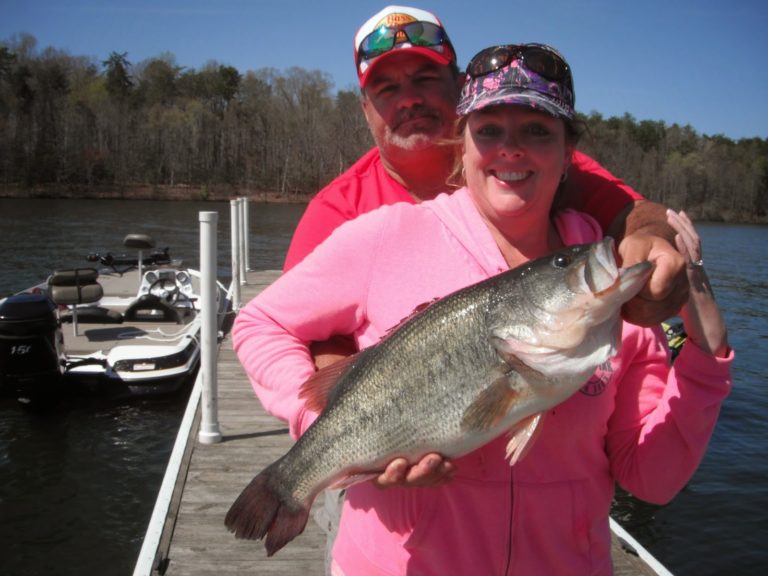 Langley Model Update
Big progress this week at our new Langley Model in Falls Church. The oak floors were sanded and stained.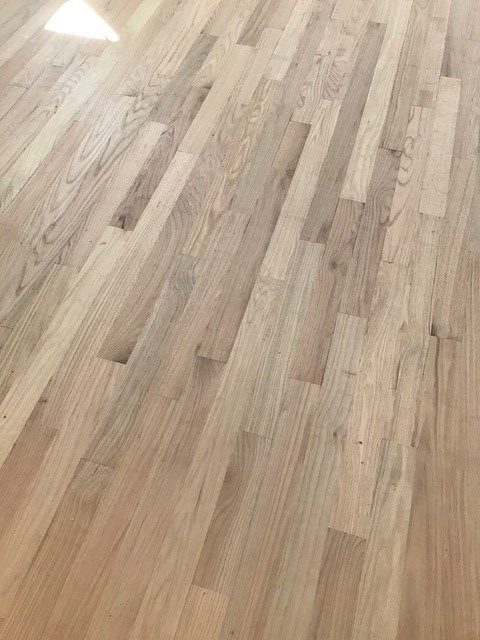 We chose 3.25″ oak with a medium brown stain.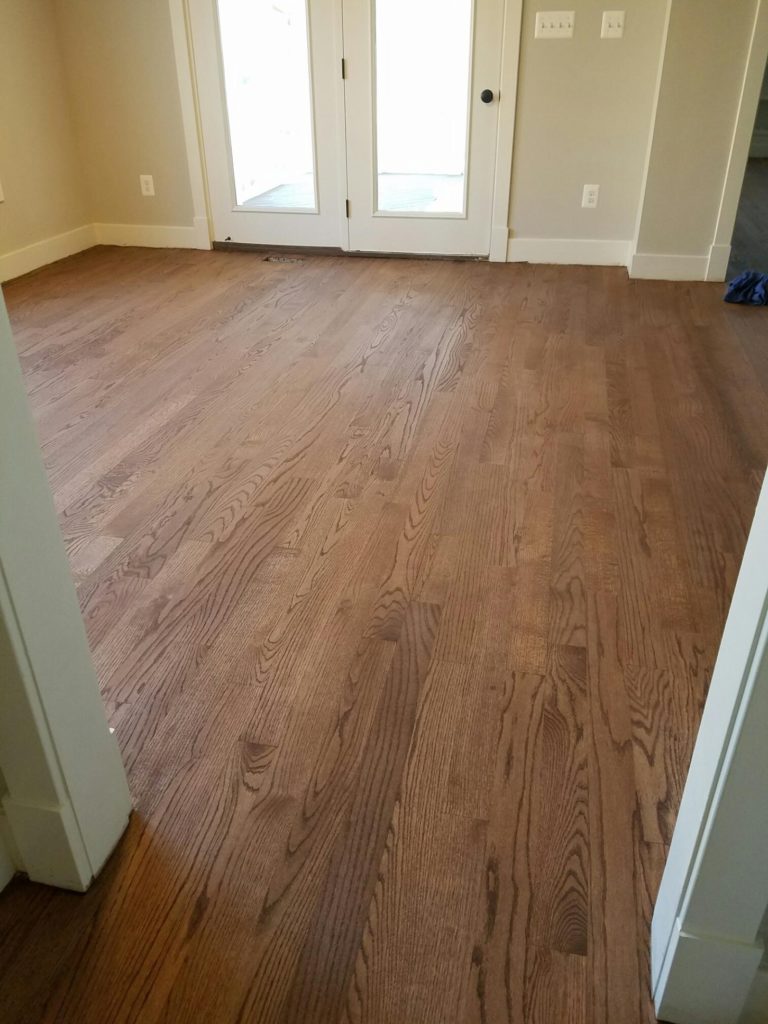 So pretty!
We also installed the master tub. We wanted the tile to highlight the free-standing tub so we used a marble hexagon tile in the corner of the bath where the tub sits.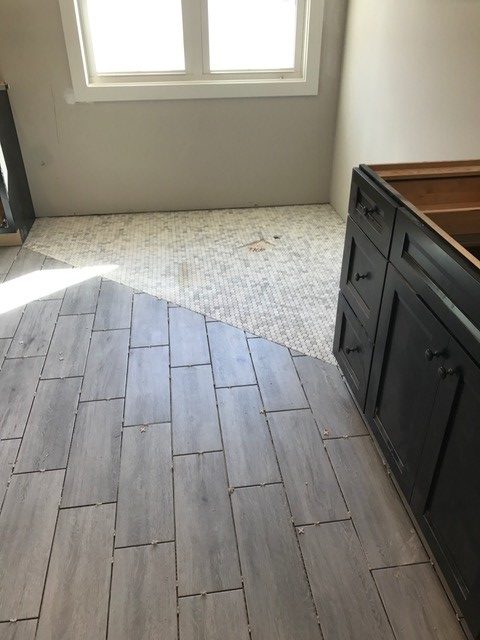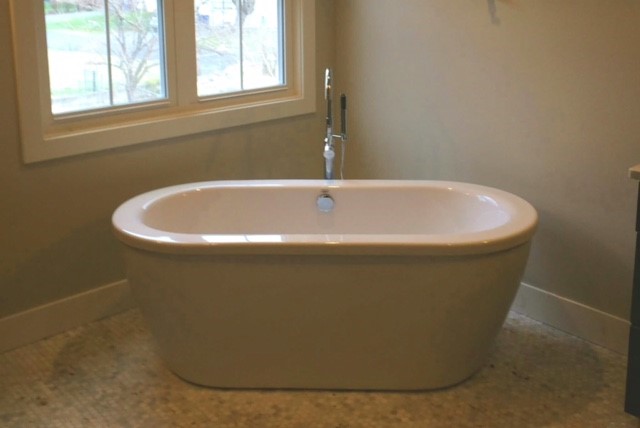 The tub now becomes a focal point for the bath. I hope you will stop by to see it this weekend – the vanity tops were set too which pulls everything together so nicely.
Did you catch my post about the floating shelf trend? We installed some in the pocket office (I LOVE THIS SPACE!).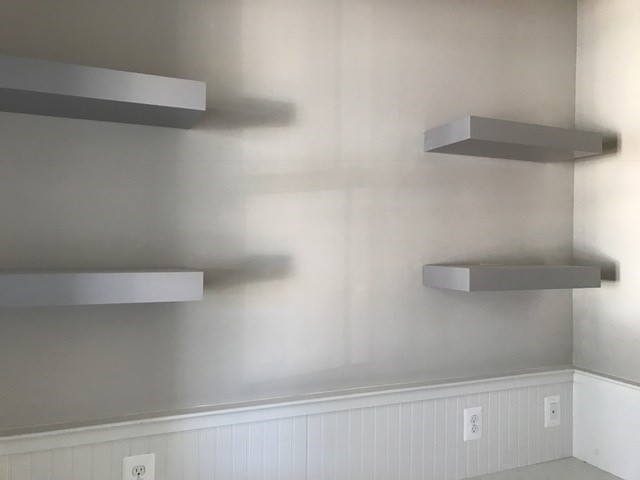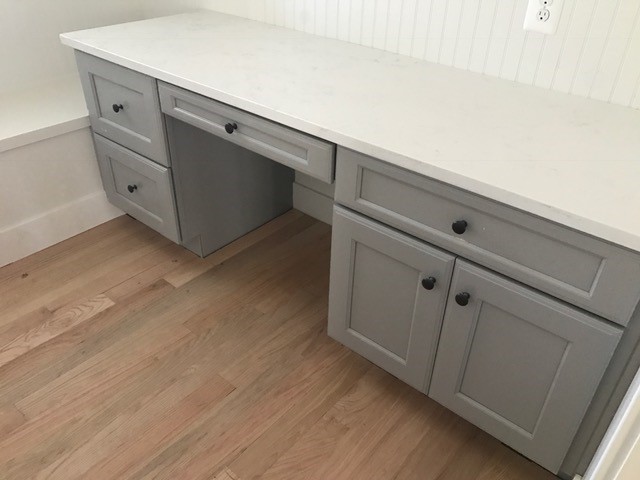 We also installed the fireplace surround – love the herringbone pattern!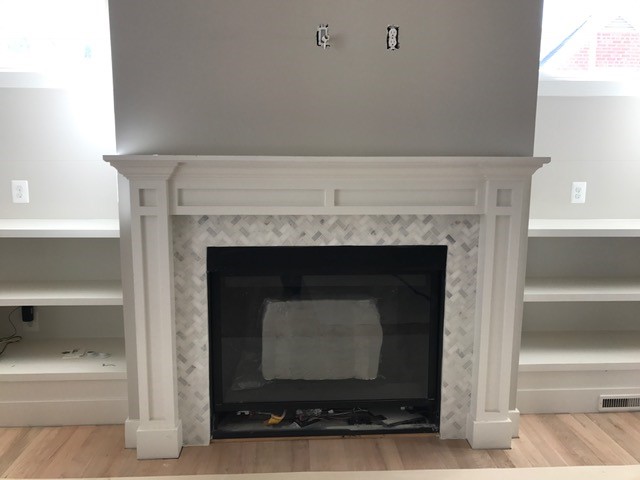 New Products!
We're in the process of updating some of our plumbing fixtures – both our standard fixtures and the upgrades we will offer. Look at this beauty…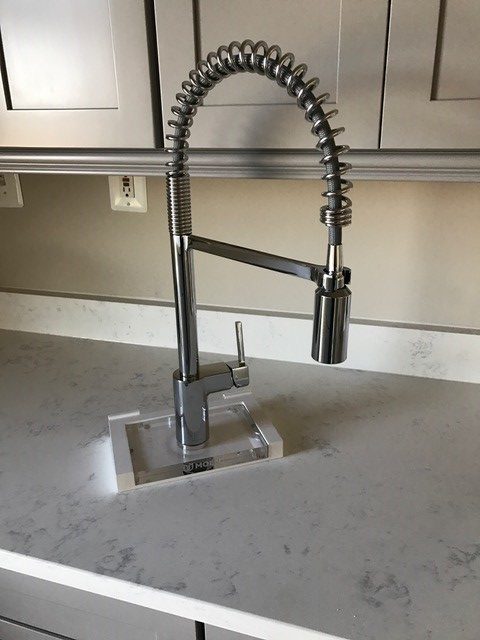 This would look great in the Langley Model kitchen but we had already planned for another faucet that required two holes in the counter top so it was impossible to change. I will definitely consider this for our next project though! And this will be the new standard kitchen faucet…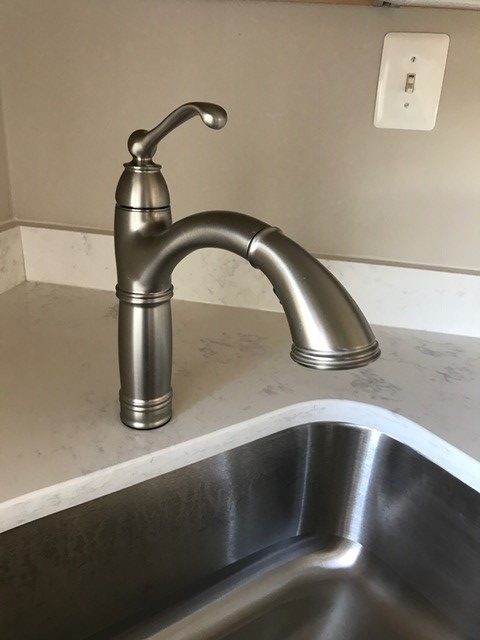 Beautiful isn't it?
This Week's PC Meeting
We are getting ready to start a new project in Falls Church – we will be building our Fairlington Model for a lovely couple. The Fairlington Model is becoming one of our most popular. It's a great use of space and can modified easily to fit specific needs. Remember that Fairlington Model we built in Vienna last year?  So pretty…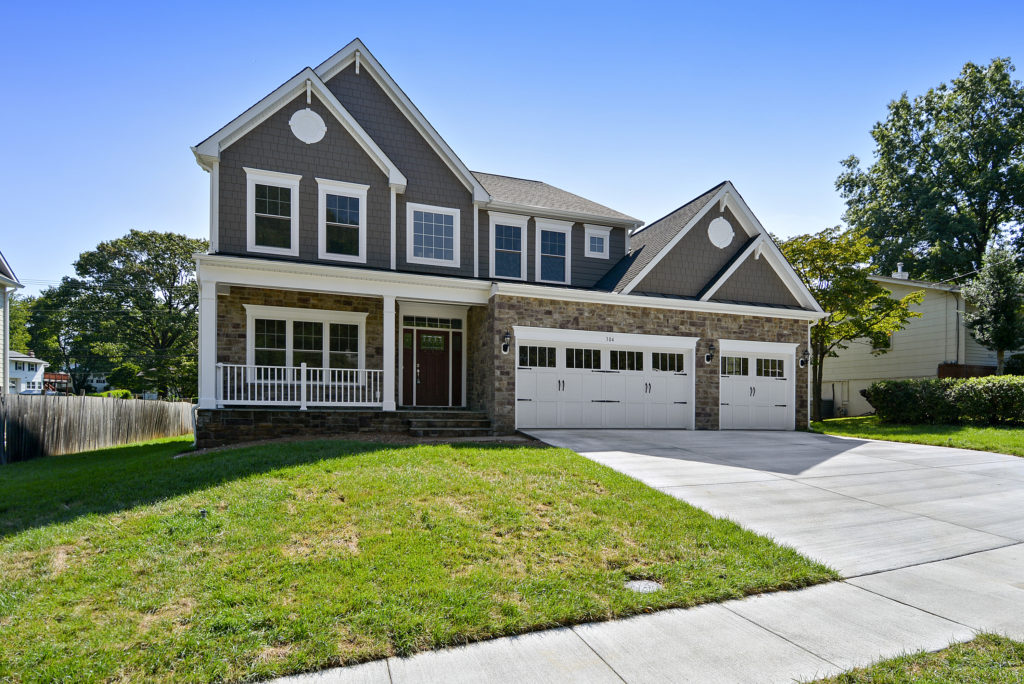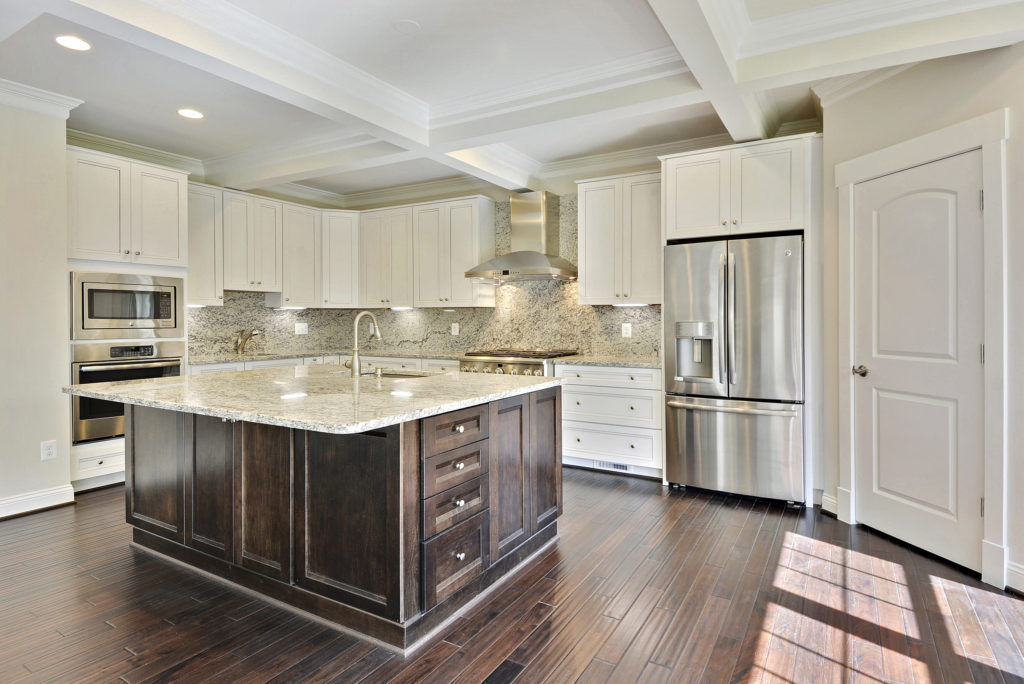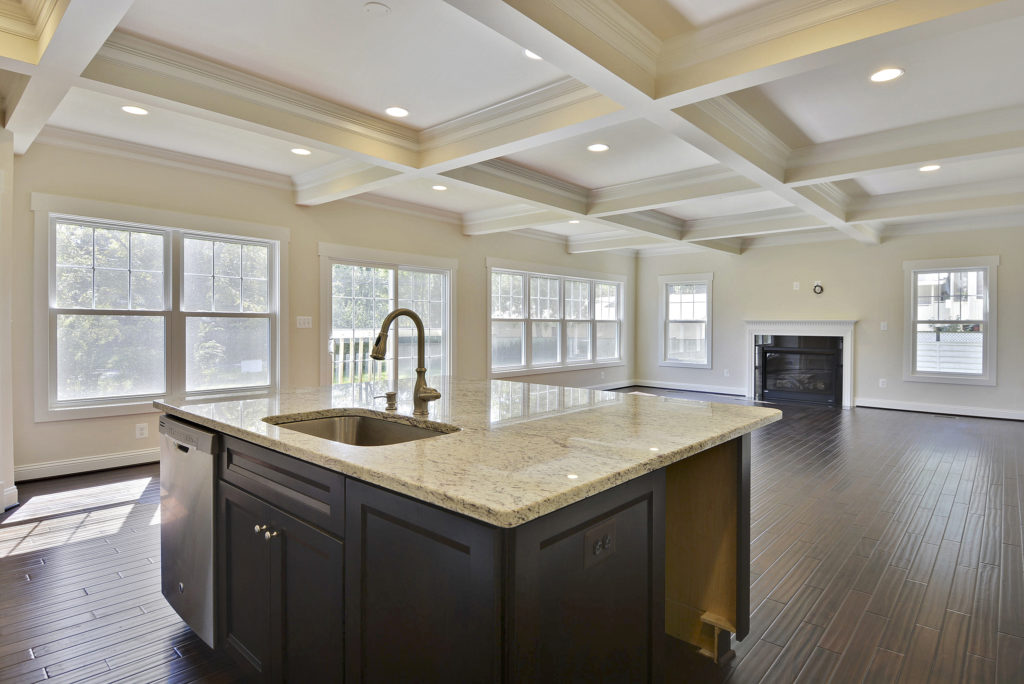 On The Blog This Week
Shelly wrote Tuesday's post about how to prepare for your color selection meeting. She has some great tips and ideas.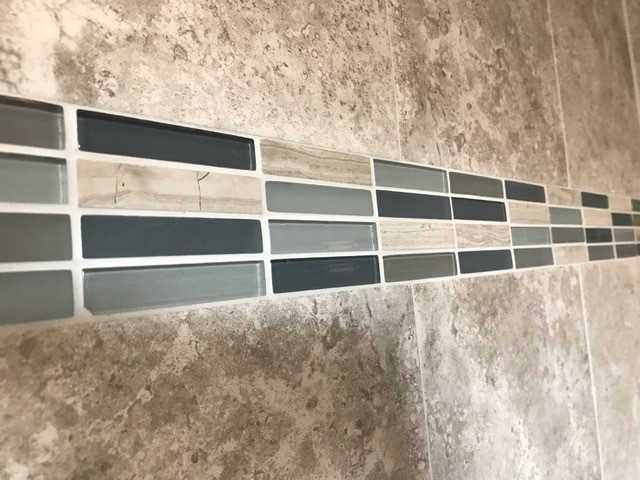 We've recently received questions about building on an existing foundation.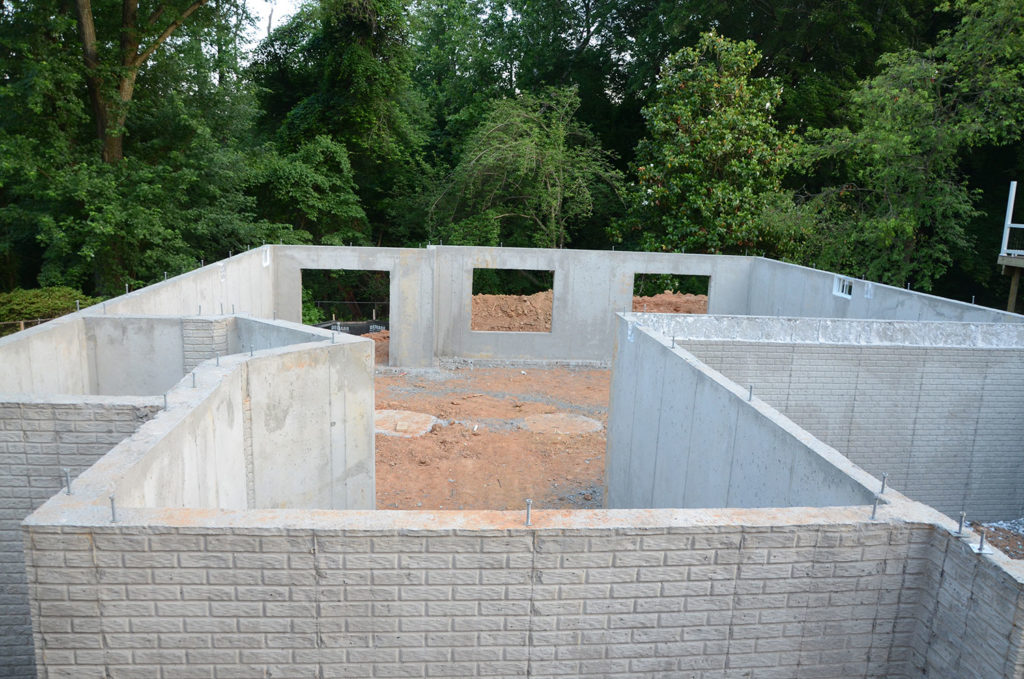 In Thursday's post, I talked about why we won't.
Trip To NYC
Paul and I took the boys up to New York City for the weekend. Paul's mom and two sisters were in town from Florida visiting their Aunt Val. We stayed in Times Square and had a ball. The boys were amazed by all the lights (and the lego store).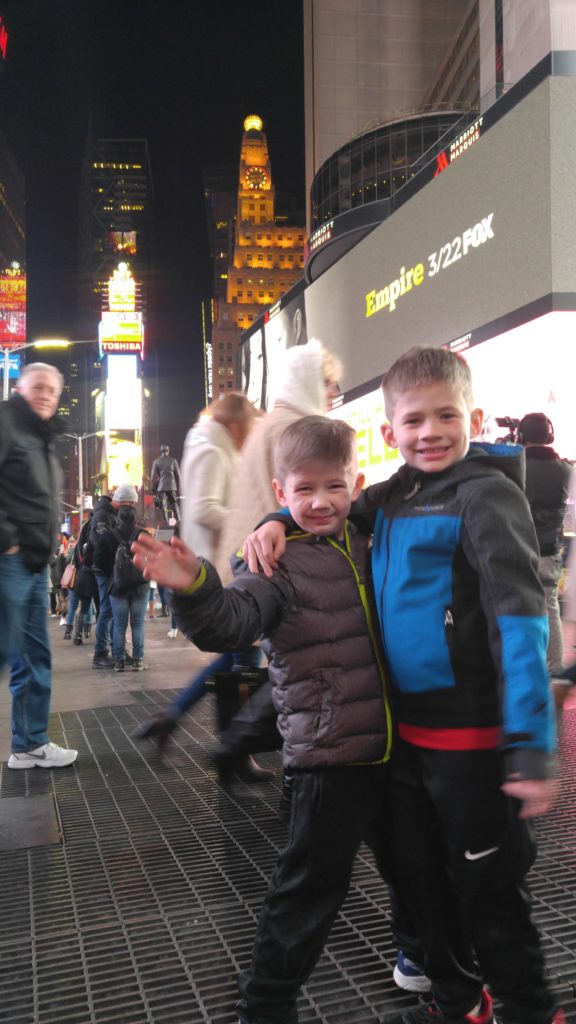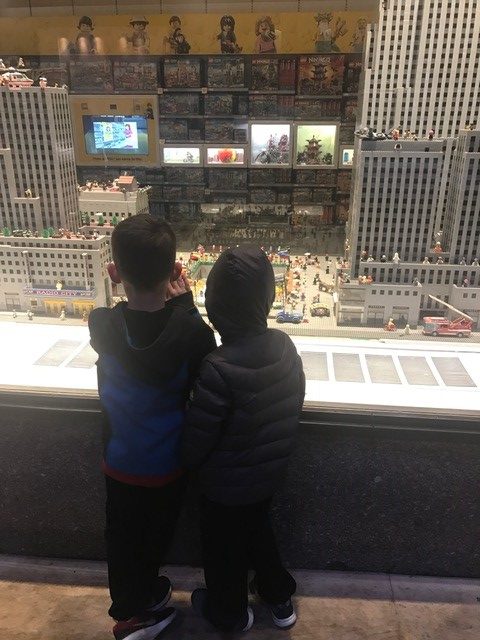 We also celebrated Paul's mom's birthday and Andrew's too (their birthdays are a week apart)!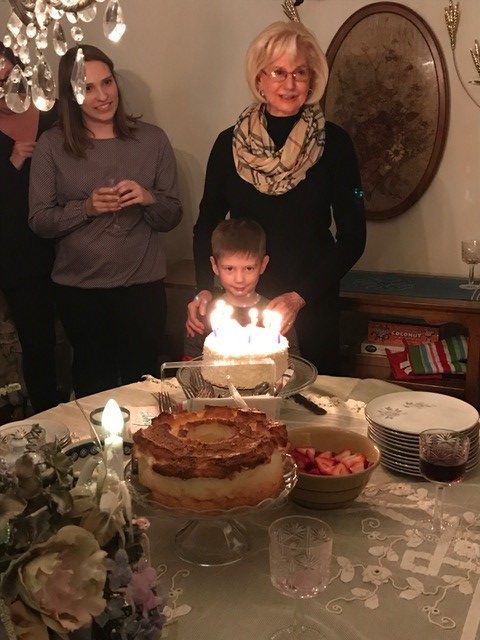 It was a super fun weekend but by the end, we were all zonked.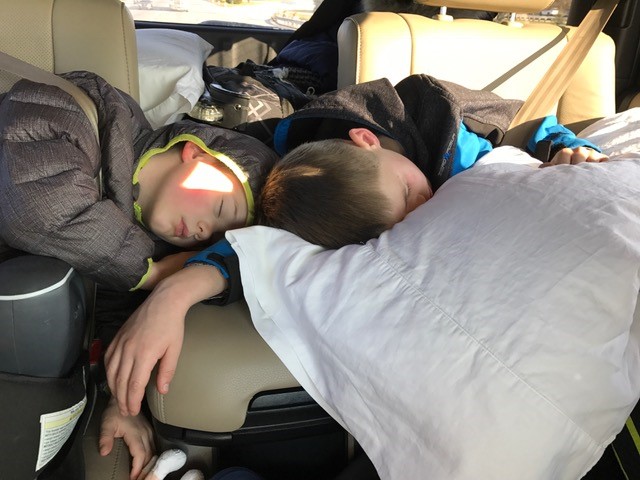 Thanks for stopping my blog today! Spring is coming tomorrow! I hope you are able to enjoy the outdoors. Stop by our Langley Model to see the progress we've made this week. I think you're going to love it! I do.
Dream Big. Build Smart.