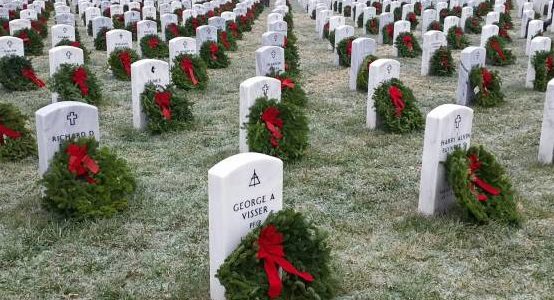 For the last couple of years, NDI Gives Back has participated in the purchasing and laying of wreaths in the many military cemeteries in Virginia. We love giving back in this way – many of us have loved ones buried at Arlington Cemetery.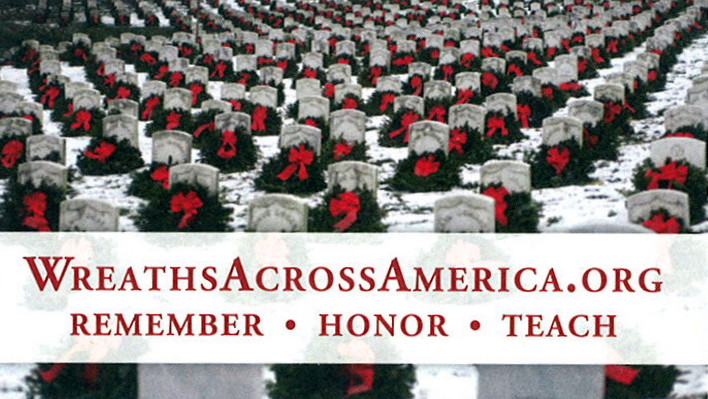 Wreaths Across America was started in 2007 as an extension of The Arlington Wreath Project, with over 1,100 participating locations in all 50 states, and 24 national veteran cemeteries on foreign soil.
Their mission is to Remember, Honor and Teach.
Remember our fallen US veterans.
Honor those who serve.
Teach our children the value of freedom.
This year, we challenged our team to donate 50 wreaths. For every wreath purchased by a team member, NDI would match the purchase wreath for wreath. In a matter of hours, our team had purchased 70 wreaths. Many of them purchasing in memory or in honor of a loved one who served. Here are just a few…
From Kathi, "I donated five to Arlington – in memory of my Dad, Grandfather, and 3 uncles who served."
From Dennis, "We donated five in honor of my father and 4 grandparents all buried in Arlington."
From Dawn, "Rick and I donated a wreath in honor of my grandfather."
From Sam, "I donated 10 wreaths to Culpeper."
From Sarah, "I purchased two for my grandparents who are both buried at Arlington."
From Angela, "Five wreaths for Quantico in memory of my father, brother and uncle."
Adam and Amanda donated a wreath for Amanda's father and grandparents who are buried there.
And Paul and I donated in honor of my Grandma Rosner who served in the Marines and who is buried at Arlington.
NDI matched the employee donations by purchasing 70 additional wreaths for a total of 140 wreaths donated by the NDI Team. It was so fun watching our awesome people come together and in just a few short hours, make such a meaningful gesture.
Have you ever volunteered at a cemetery for Wreaths Across America? Paul and I took the boys to Arlington last year and it was an amazing experience. They really loved it and so did we…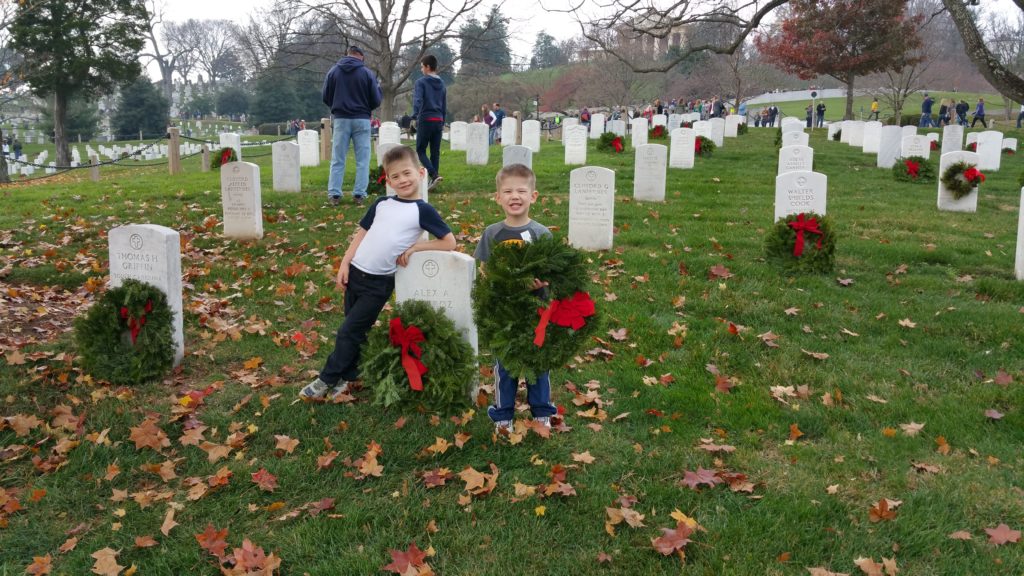 Hard to believe last year the boys were in short sleeves. Especially since this year, many of us who had planned to participate couldn't due to the inclement weather across the region.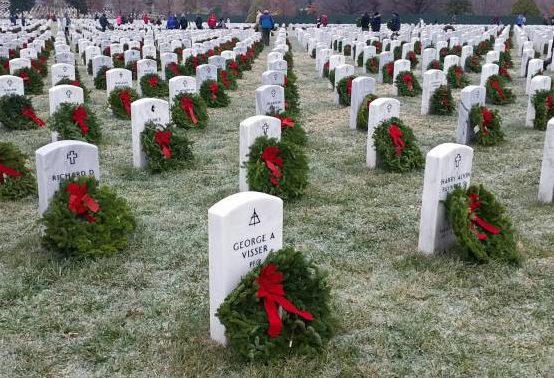 I'd like to thank everyone who participated in this wonderful event, either by donating wreaths or laying wreaths at a local cemetery.
We shall never forget.
Dream Big. Build Smart.